Ireland Music week has announced the stage times for the showcase section of this year's conference taking place 5-6 October, 2019
50 acts will appear across the two nights in The Workman's Club, The Button Factory, Lost Lane and The Grand Social's loft and ballroom venues.
Among the 51 acts playing are a host of current and former PlecPicks acts, including Thumper, Touts, Happyalone., Super Silly, Ailbhe Reddy and JyellowL.
Several of the line-up have just been nominated for awards at this year's NI Music Prize, including Beauty Sleep (Best Album), Kitt Phillipa (Best Single) and New Pagans (Best Single, Best Live Act). Other notable acts appearing at this year's showcase include Sinead O'Brien, Somebody's Child, Tebi Rex, April, Uly and Elkin.
RTÉ 2FM will broadcast live from Lost Lane on the Friday night with Tara Stewart at the helm.
Ireland Music Week, formerly known as Hard Working Class Heroes is presented by First Music Contact in association with the Arts Council, Culture Ireland, IMRO, RTE 2FM amongst others.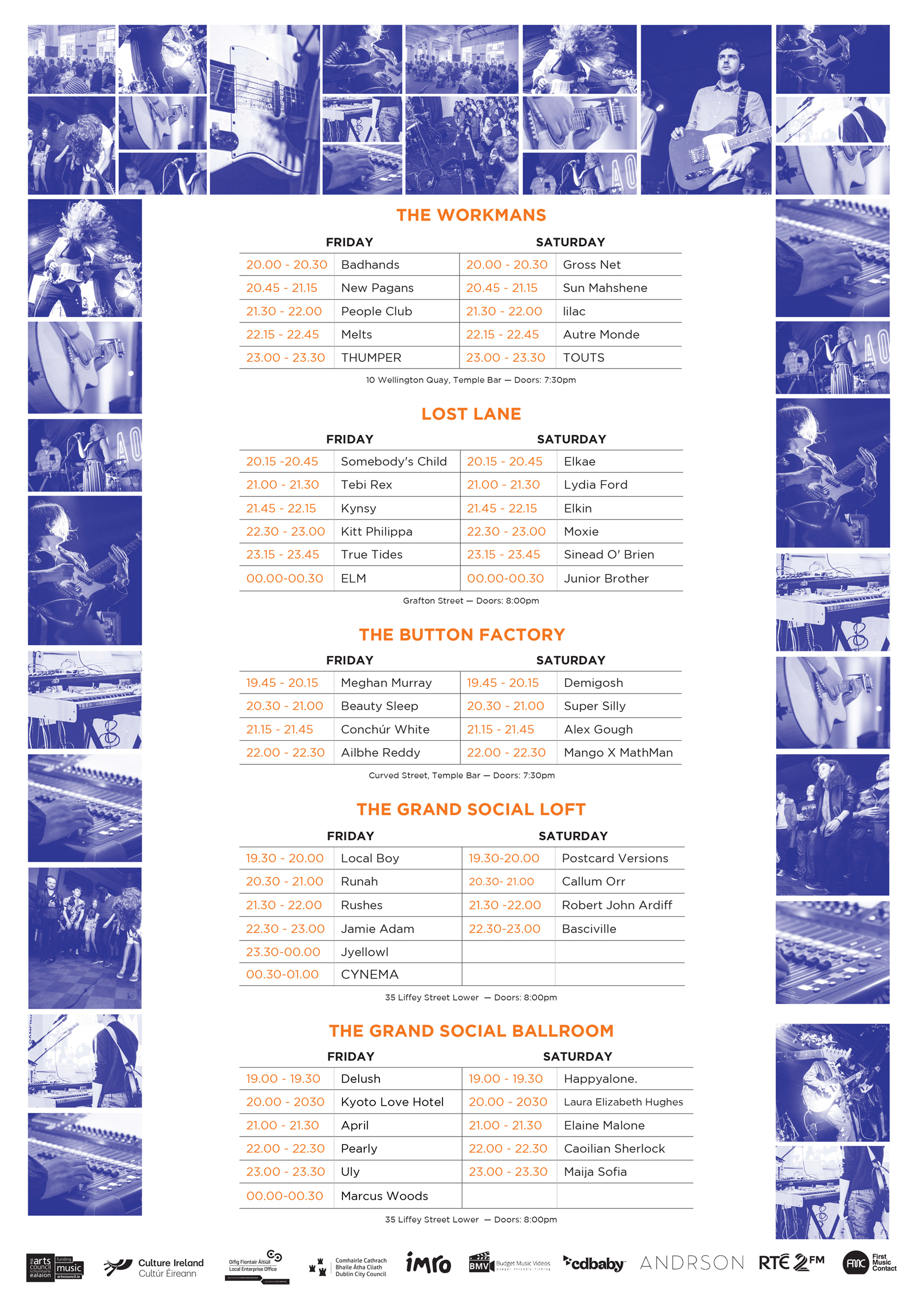 Ireland Music Week Tickets:
Tickets via Eventbrite are priced as follows (excluding charges)
Delegate Pass €100.00 (conference and showcases) (discounts available to AIM Ireland members and students)
Conference only €65.00
Weekend Showcases €35.00
Friday Night Showcases €25.00
Saturday Night Showcases €25.00
Single Venue Showcase €12.50 (only available on the door at the venues)