Stage

Lineups
Saturday
Original
Orbital

21:15-22:45

Booka Shade & Craig Walker

19:45-20:15

Nao

18:15-19:15

Jax Jones

16:15-17:45

Terinity Orchestra

14:45-15-45
Outcider
Tycho

21:15-22-45

Giggs

20:30-21:15

Snakehips

19:00-20:00

Bonzai

17:30-18:15

67

16:00-17:00

Jafaris

15:00-15:45

Tjugo Lax

14:00-15:00
Lighthouse Stage
Hot Chip DJ set

20:45-22:45

Mall Grab

18:45-20:45

Icarus

17:00-18:30

Brame & Hamo

16:00-17:00

Bloodfunk

15:00-16:00

Paradox

14:00-15:00
Bulmers Live Stage
Tara Stewart

21:00-22:30

Le Boom

20:00-20:45

Ocho

19:00-19:45

Mango

17:45-18:30

Tara Lee

16:30-17:15

Barq

15:30-16:15

SuperSilly

14:30-15:15
Comedy Stage
Eric Lalor

19:00-19:30

Danny O'Briend

18:30-18:55

Dvey Reilly

18:05-18:35

Dimitri Bankov

17:40-18:00

Emma Idama

17:05--17:35

Laura Byrne

16:50-17:00

Jarlath Regan

16:20-16:45

Brian Gallagher

16:05-16:15

Steve Bennett

15:30-14:00

Andrew Stanley

15:00-15:25
Disco Dodgems
Discotekken

21:00-22:30

Bodytonic Djs

20:00-2100

Donal Dineen

18:00-30:00

Special Guest

17:00-18:00

Long Island Sound

16:00-17:00

Cian O'Connell

15:00-16:00
Someplace Else
Jack Dunne

21:45-22-45

Hidden Flux

20:45-21:45

Dan Stritch

19:45-20:45
Sunday
Original
Aphex Twin

21:15-22:45

Nicolas Jarr

19:30-20:30

Mura Masa

18:00-19:00

Danny L Harle

16:30-17:30

Monolink

15:15-16:15

DJ Deece

14:00-15:15
Outcider
Maceo Plex

20:45-22:45

Moderat

19:15-20:30

Kink

16:45-18:45

Hybrasil

15:30-16:30

Eve

14:00-15:30
Lighthouse Stage
MCDE

20:45-22:45

Fatima Yamiha

19:45-20:45

Denis Sulta

18:00-19:30

Peggy Gou

16:30-18:0

Jack Thompson

15:00-16:30

Orange Tree Edits

14:00-15:00
Bulmers Live Stage
Handsome Paddy

21:00-22:30

The Innocent Bystander

20:00-20:45

Bad Bones

19:00-19:45

Ships

17:30-18:30

Soule

16:30-17:15

Heroes in Hiding

15:30-16:15

Aik-J

15:30-16:15
Comedy Stage
Joe Rooney

18:40-19:15

John Colleary

18:10-18:35

Martin Angola

17:45-18:05

Ryan Cullen

17:20-17:40

Emma Doran

16:20-16:40

Comedy Talent Winner

16:05-16:15

Totally Wired

15:30-16:00

Andrew Stanley

15:00-15:30
Disco Dodgems
Mel Donnellan

20:30-22:30

The Greedy Pif

18:30-20:30

Hidden Agenda

17:30-18:30

Special Guest

16:30-17:30

Ross McMahon

15:30-16:30

Marcus O'Laoire

14:30-15:30
Someplace Else
Al Gibbs

21:45-22:30

Seany B

20:45-21:45

Pear

19:30-20:45
Monday
Original Stage
Bon Iver

21:15-22:45

Lisa Hannigan

19:30-20:30

The Staves

18:00-19:00

Gordi

16:00-17:30

William Walker

15:15-1600
Outcider
Flying Lotus

20:10-21:10

Danny Brown

18:25-19:25

People Mixtape

17:15-17:55

Velvet Negroni

16:05-16:45

Paul Thomas Saunders

15:15-15:45
Bulmers Live Stage
Rusangano Family

20:00-21:00

Ryan Vail

19:00-19:45

Talos

17:30-18:30

Wastefellow

16:30-17:15

Laoise

15:30-16:15
Disco Dodgems
Arveene

19:00-21:00

Colin Perkins

17:00-19:00

Special Guest

15:00-17:00
Someplace Else
Bingo Loco

18:00-21:00

Get Down Edits

15:30-18:00
Festival

Details

Forbidden Fruit 2017 will take place at The Royal Hospital Kilmainham in Dublin on the June Bank Holiday weekend – Saturday 3rd, Sunday 4th June, with a very special festival performance Monday 5th June.

Orbital headline the opening Saturday night at Forbidden Fruit with Limerick's favourite windowlicker Aphex Twin closing Sunday evening at the festival.

Bon Iver will curate the Bank Holiday Monday of the festival with Flying Lotus, Lisa Hannigan, The Stave, Gordi and Paul Thomas Saunders all confirmed to play so far.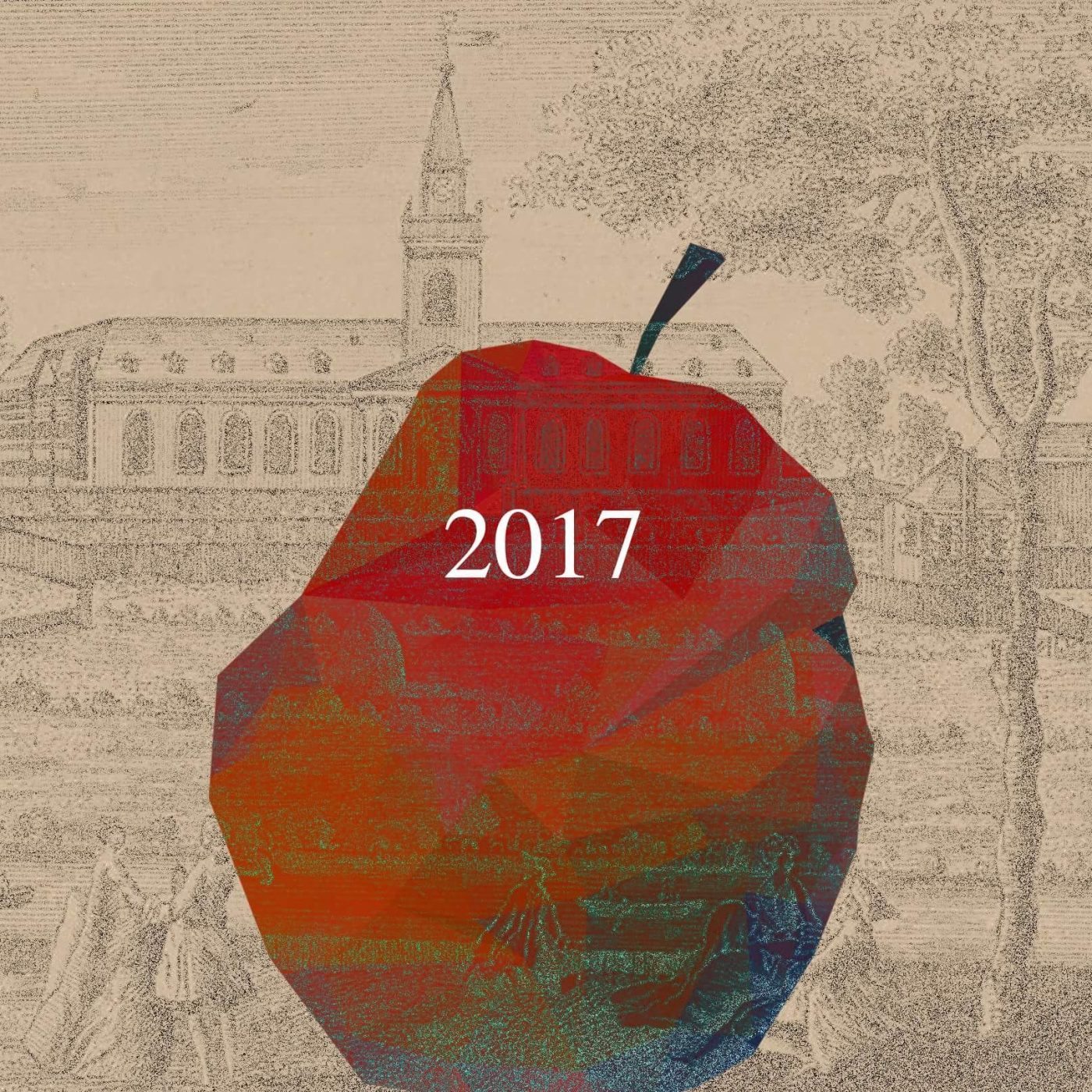 Buy Tickets
Tickets are on sale now at Two Day Weekend (Sat 3rd & Sun 4th) – €99.50 or Three Day (Sat 3rd, Sun 4th, Mon 5th) – €145.50.
Ticket Options
Here