Every year the GoldenPlec community of 70+ writers and photographers get together for a natter about which artists we expect to explode on the music scene in the year ahead. We have selected our 'Plec Picks' for 2016 and the list encompasses a wide range of artists, highlighting some of the best bands and solo artists currently active in Ireland.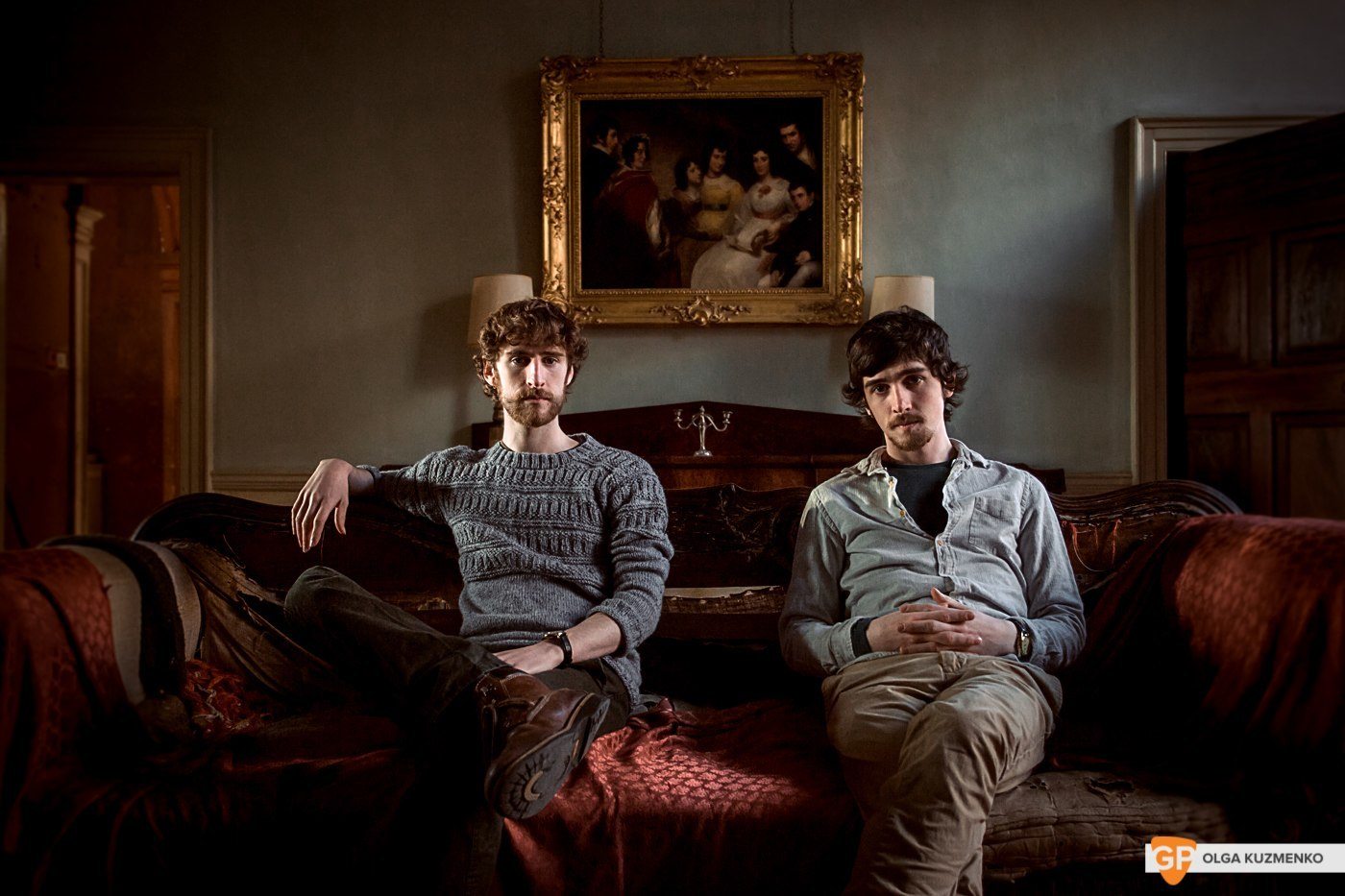 Carlow-born brothers Brían and Diarmuid Mac Gloinn together form Ye Vagabonds, an acoustic act combining a range of folk influences with harmonic vocals. 2015 was a major year for Ye Vagabonds, one that saw them performing at Other Voices, Electric Picnic, and touring Europe with Glen Hansard.
The two brothers sang together for the first time only five years ago, at their sister's wedding. According to Diarmuid, "That was kind of a revelation for us, because we heard what our voices sounded like in harmony with each other for the first time." Soon after, they began busking around Carlow town. Diarmuid saw this as important for the band's development. "It's just such a good way of learning a craft. It's a very pure form of performance in that you have to try to get somebody's attention within the thirty seconds of them going past. I'm pretty sure I learned everything I know about music, about how to play, on Tullow St in Carlow."
Ye Vagabonds' songs feature a wide range of instruments. Diarmuid plays the guitar, mandolin, the banjo, and the ukulele; whereas Brían plays all of those and "the rest of them." Brían expresses a preference for acoustic instruments over digital or electronic equivalents. "We're not into pedals like other people are," he explains. "We're just into the instruments. I find them more accessible and more interesting. A lot of the music I listen to, my favourite music, would be kind of timeless sounding. A lot of it was recorded between the 20s and 50s. I'd rather be able to make timeless sounding music than music you can only make when you have a power supply."
Tullow St may have been a good place to refine their craft, but it became constraining. "There was very little going on in Carlow. Anything that was happening we sort of made happen for ourselves." For that reason, and also to attend college (Brían for the first time, Diarmuid on his second run), the two headed up to Dublin. It wasn't an immediately easy transition. "In the beginning it was difficult to get paid gigs in Dublin, and they were infrequent. In the first year it was pretty slow, pretty bleak. We didn't have a whole lot of friends up here."
Things soon took a turn, however. Gradually getting to know people around Dublin – at gigs and at after-parties in their kitchens – the brothers Mac Gloinn suddenly found themselves immersed in the Dublin music scene. "I feel, now, almost more at home in Stoneybatter," says Diarmuid, "or just wandering around Dublin. I'd probably run into more people on the street here that I could stop and have a chat with than I would in Carlow. Up here it can take me an hour to walk into town because I'd just meet everybody, and it's great, I love it." Brían agrees.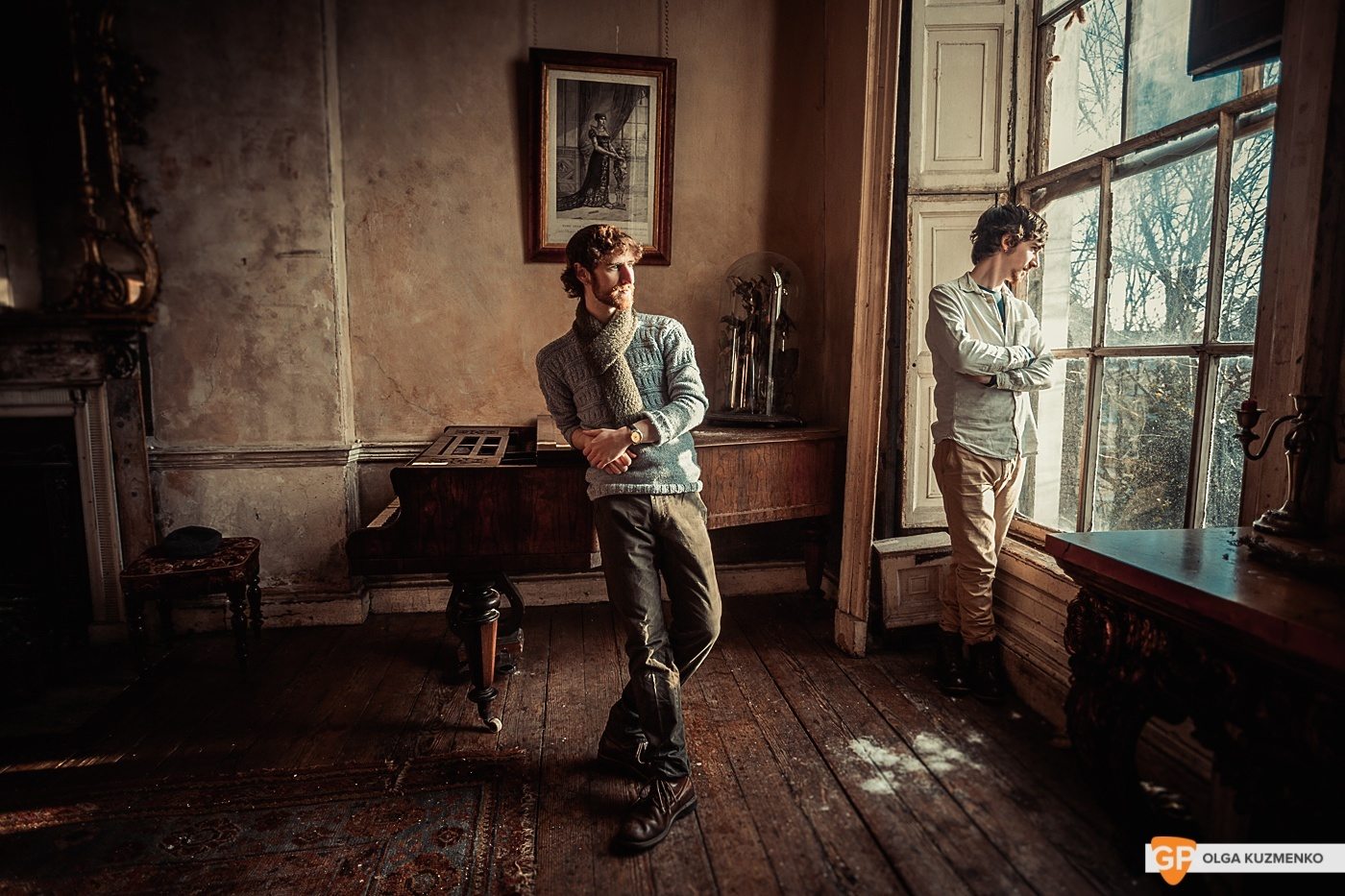 Adjectives spew out of the brothers at the mention of Glen Hansard: thoughtful, attentive, generous, spirited, hilarious. Touring Europe with Hansard was a major step up for Ye Vagabonds, in terms of exposure and the sheer scale of the venues they were playing to. "We'd never played in venues that size," says Brían. "All of the venues were really high spec, y'know. They had the best sound systems and sold out crowds of between, what, 1500 and 2000 people or something, playing in a classical concert house in Vienna, the capital city of classical music."
In spite of this, neither of them felt nervous. As Brían says: "It's relatively easy to go out in front of 2000 people when they're all sitting there clapping, waiting for you. When you walk out on stage and they all cheer, applaud, you've got an instant connection with all those people."
"It can be more nerve-wracking playing in a room with like fifteen people there," adds Diarmuid. But these smaller-scale locations like the Cobblestone or Walsh's – which Brían described as their "two local pubs" – matter a lot to the brothers, as the places they found their feet and as a centre of folk and traditional music in Dublin.
This was where the band first heard and got to know members of other young bands from the scene, like Lynched and Skippers Alley, as well as older icons, like Niamh Parsons and Barry Gleeson. The prospect of playing to an audience of such acclaimed peers still scares them both.
"The session that I am the most nervous at always is The Night Before Larry Got Stretched," Diarmud tells us, "which is for me one of the best singing sessions in Dublin. It's a room full of excellent singers, with really carefully selected songs. And so you sing one song, and everybody listens, and all of them probably know the song already, and are probably listening for which version of the song you're doing. They're a very appreciative crowd, but they're not going to be as easily impressed as a couple of tourists from America."
When asked about the impact that this traditional background has on the music they write, the boys are somewhat uncertain. Diarmuid compares the relationship to someone's accent: "You might have the same accent as your parents, but you've a different worldview." Ultimately, he sees the similarities as superficial. Brían continues: "It's natural enough when you sing enough traditional stylings or when you play enough tunes that you understand those sorts of rhythms and lines, that sort of metre. You can learn a lot from those sorts of songs if you take them in in a certain way."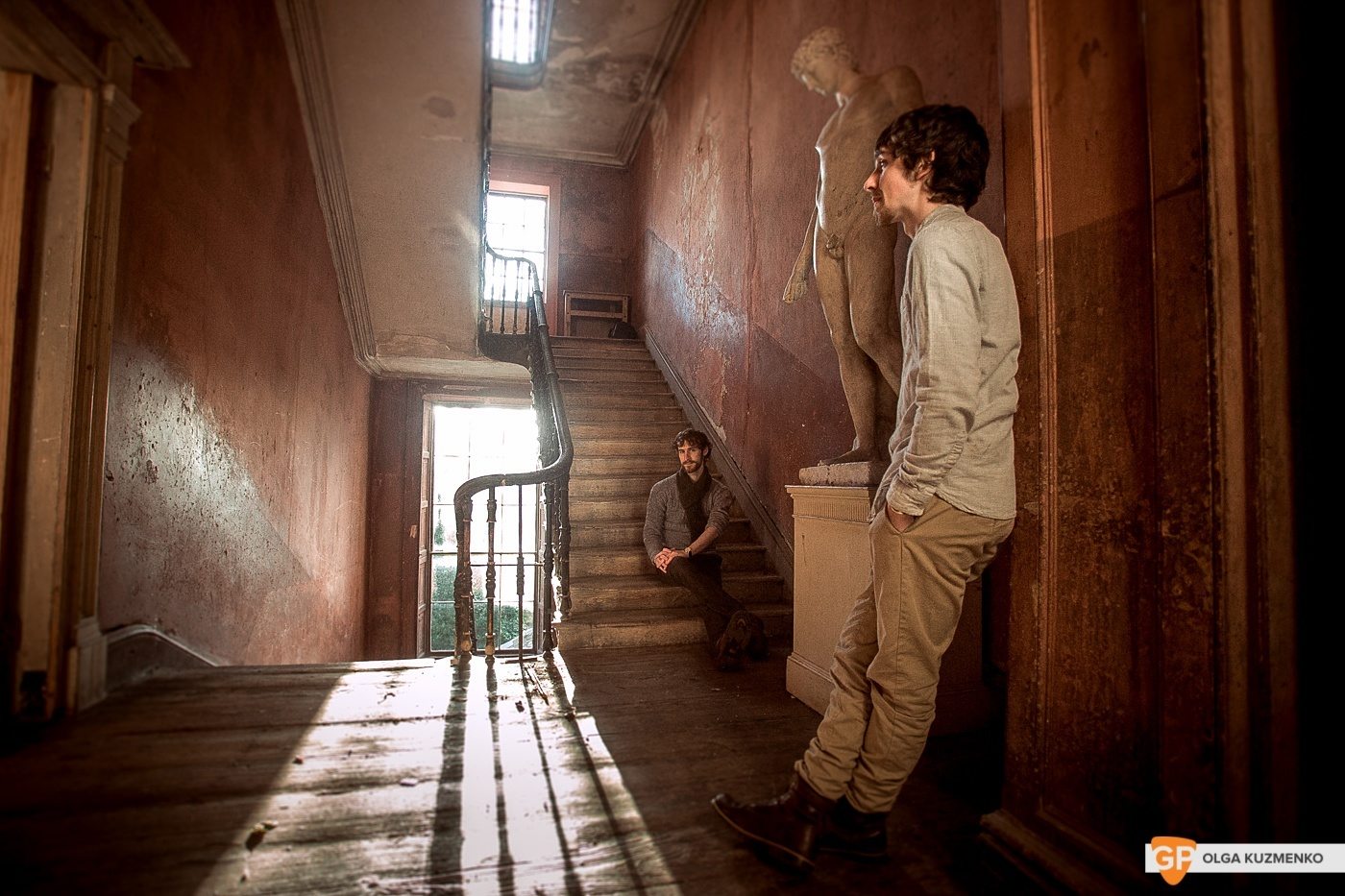 For Diarmuid, the draw of traditional songs is the effect that they have on him: "When you're writing songs, you're not trying to reproduce the sound or the style, sometimes, but just the effects. You hope that maybe you can achieve something like that effect." When asked whether he hopes others will feel those same effects hearing his music, Diarmuid says, "I would never dream that it would happen that way. They just happen to you, those songs. They have a life of their own. I don't know if we could ever write songs like that but you're trying for that same kind of vitality."
Brían sees adapting old folk songs as a creative act in itself: "I'd put as much work into a folk song as I would into a song that I'm writing: singing it over and over, figuring out what way I want to sing it, arranging the accompaniment around it… It doesn't feel like you're singing a cover of another band, really. It feels original in that you're trying to get to the source, you're trying to get to the root of it."
These are the musical lessons that the band took into the recording of their first EP, 'Rose & Briar'. Consisting of both traditional songs and originals, the record was made over less than two days in Brían's sitting room with a microphone borrowed off Glen Hansard. As Brían explains, the process was pretty low-key: "We did it in a day, mostly, with my friend [recording engineer] Chris Barry. We just did it homemade; Diarmuid drew the drawing, I did some work on it, and then that was it."
Plans for a full album were put on hold once they booked the European tour, but Ye Vagabonds will record a full album in 2016. Aside from that, they'll continue performing in venues big and small, playing in Coughlan's in Cork on 22 January and heading off to Geneva to play at Festival Antigel on 31 January.