Rob Flynn is one half of the brother-sister duo behind Dublin rockers The Winter Passing who have been making waves since the release of their debut album 'A Different Space of Mind' in 2015.
The quintet followed up their debut with the EP 'Double Exposure' in 2017 and have been touring Europe and the US extensively ever since. The band released their first new music in two years in the shape of single Original Sin in 2019 and have since followed it up with new single Resist.
We caught up with Rob as The Winter Passing prepared for the unlikeliest of gigs when they went head-to-head with UK act Milk Teeth playing the music of Britpop legends Blur and Oasis at their record company's Big Day Out event.
Note: This interview has been updated to include The Winter Passings latest single Resist - all questions date back to September 2019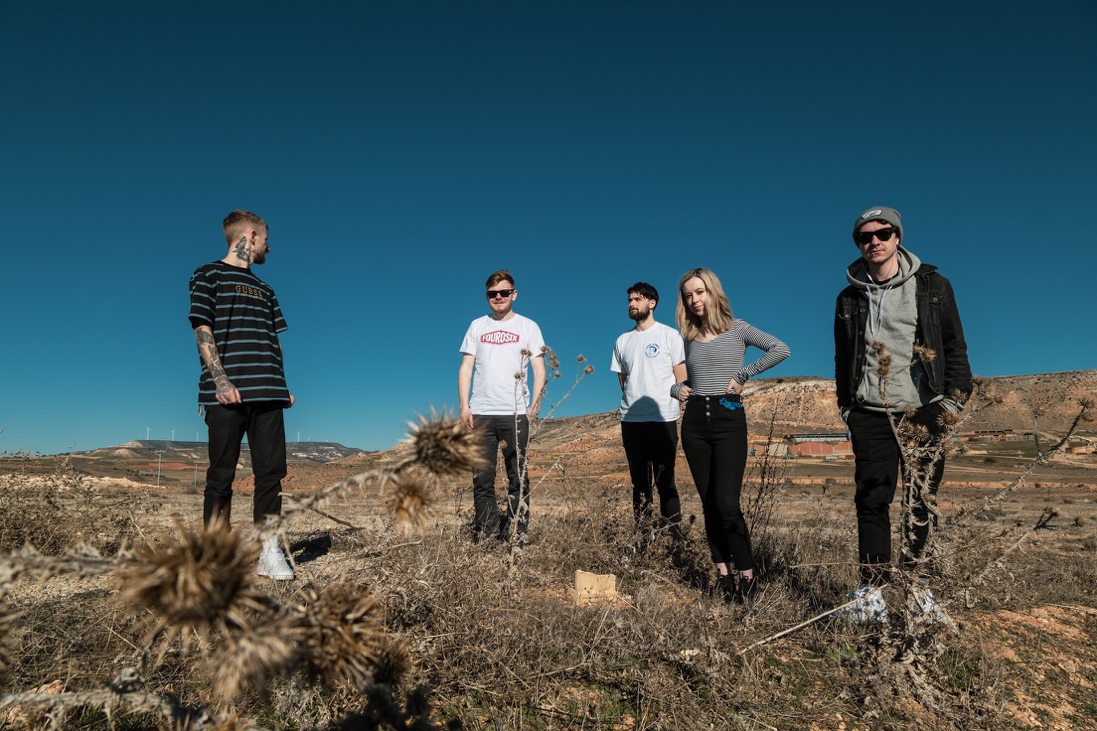 Your debut album 'A Different Space of Mind' turned four recently (September 18th). How has your space of mind changed since then?
Yep, it's been four years since we released our first album. So so much has changed since then in fact. Mentally, physically and sonically, myself and the rest of the band have changed since releasing that record! I feel like our sound has progressed a lot since then, our approach towards music and opinion on music is much sharper nowadays! It comes down to experiences really and learning from them.
The addition of Kev (O'Shea, drums) and Marty (Ryan, guitar) joining the band since that era of TWP for us has brought a new sense of energy and creativity.
How do you look back on that period now? Are there any aspects you'd like to change?
We were much younger and less experienced really! Honestly I feel like everything in life happens for a reason so sure yeah, if I was to do it all again there would be certain things we would have done differently but everything that did happen was meant to happen I suppose. I look back at that time now as a learning curve in my own life, I'm happy to see how much we've all developed musically and personally since then.
Following the release of that album you guys left FITA Records and signed for 6131 Records (US) & Big Scary Monsters (EU). How has being signed to two such reputable rock labels helped you?
It's been really helpful in the grand scheme of things. It opened up many different doors in the music world for us that might have been impossible to open without their help. From playing shows in the US, touring in mainland Europe and all the press-related stuff that the labels sorted out for us! Both 6131 and BSM were labels we were avid fans of prior to being signed to both so it was a big milestone for us to achieve with the band when we began working with them.
Who are your favourite label mates?
That's a good question, there are so many great bands on both those labels past and present! Julien Baker is a big one for us because of how incredible of a human she is and how close we are to her on a personal level. She released her debut album on 6131 a few weeks before we did so we've always been connected since the early days of us all joining 6131 Records at the same time!
It's crazy for us to see how much support, love and care she has for The Winter Passing. For example, our van got broken into whilst on tour in Europe this year and she was one of the first people to send money to help with the damaged van/stolen gear. She was on tour in Asia herself at the time!
Culture Abuse would be another big one for me personally that released music on 6131, that band rule.
Big Scary Monsters has a pretty stacked roster of bands we love! American Football, The Get Up Kids, Martha, Kevin Devine, Joyce Manor and Woahnows are some of our favs that come to mind from BSM!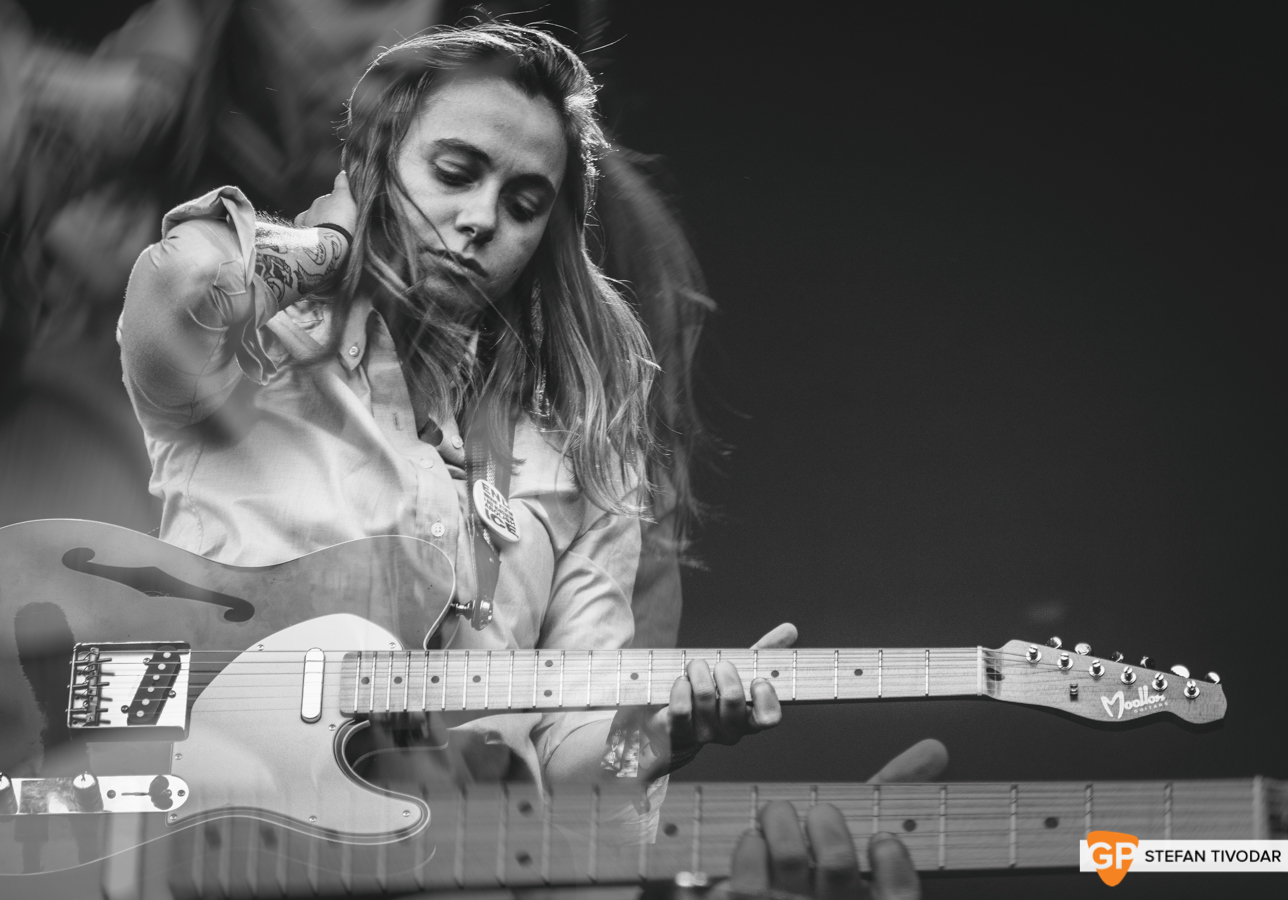 You guys worked with producer J. Robbins on your 2017 EP 'Double Exposure'. How did that come about and what was it like working with such an established producer?
That came about through 6131 really. We had been talking about a follow-up release to our album with them for a while and originally we wanted to record in the UK but they had suggested J Robbins at his studio in Baltimore, Maryland. We were a little overwhelmed about it all I remember originally. It was a big deal to us to be travelling to the US to record an EP you know? It was also a worry from a financial point of view but we made it work! At the time there were only three members in the band (myself, Kate & Jamie) with a bunch of our friends filling in for live shows.
We were also in the midst of the busiest year of the band's history from a touring perspective. We toured pretty much the whole way through that year with different tours and shows in Ireland, UK and the US every month basically. But we had a bunch of material at the time that we wanted to record so we focused in on six songs and they were the tunes that made up 'Double Exposure' in the end!
What was your main takeaway from working with J. Robbins?
The process was great, live tracking all the songs on the record was a cool approach to recording and I think it gave it a real garage feel to the recording that best represents our live sound! He was so great to work with, super encouraging and I feel like we left that studio a week later after recording 'Double Exposure' better musicians than when we first went in. His outlook and ethos towards music is all-round great and that really rubbed off on us, I feel.
You guys have flown under the radar in Ireland. Is that something you'd like to change, or do you enjoy the anonymity?
Yeah, we definitely have flown under the radar in Ireland over the years to a certain extent.  I suppose it comes down to the type of music we play! It's not for everyone as they'd say. Many people dub us an 'emo' band and sometimes there's a stigma attached to that word in Irish culture among musicians.
They seem to think it's the music they "used to like when they were in school" so they're almost ashamed to say they still like that type of music or whatever. If you think about it in reality, if a piece of music isn't emotional in any way, is it good? More than likely not! In my opinion, ALL MUSIC IS EMO, across every genre and style of music.
But if emo is what people want to perceive TWP as, I'm fine with that! Whatever works, it's just a label and every music act seems to have a label stuck on them. All it takes is one music journalist at a big publication to write "emo is cool again" and then our luck might change entirely.
In reality, we draw much more influence from garage, punk and indie rock. There are many different dynamics that make up The Winter Passing's sound so we don't like being pigeonholed into one description. Hopefully, we can prove that to Irish people with the newer pieces of music we have on the way!
There was a two-year gap between 'Double Exposure' and your new single Original Sin. What did you get up to in the interim?
We toured 'Double Exposure' basically as much as possible during that time! Around the time we were releasing the EP in 2017, Kev joined the band. That brought a new sense of creativity and flow, so we've been touring and silently writing a new album all through that time really.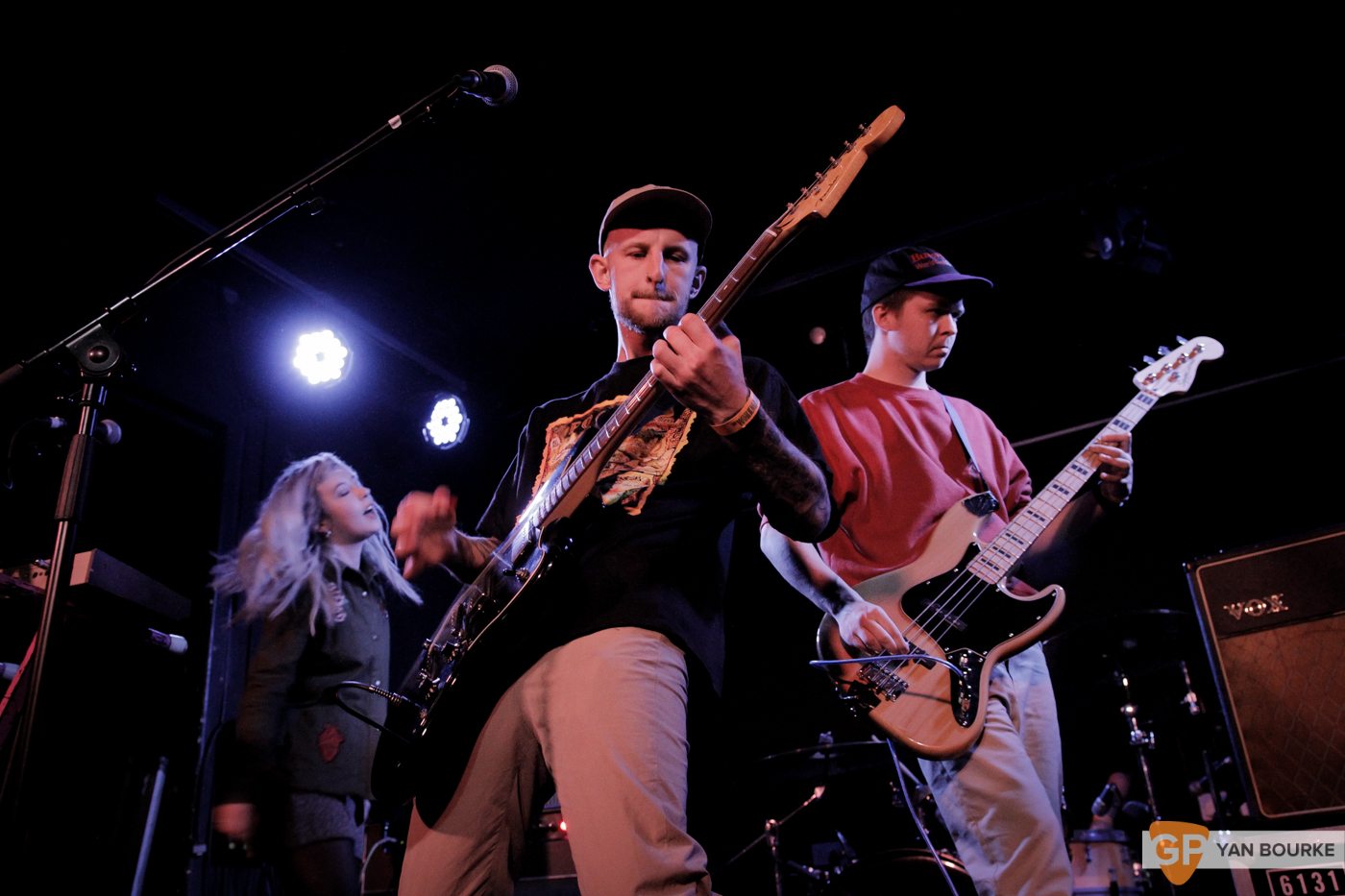 Can you tell us the story behind Original Sin?
Fun fact about Original Sin. The day we got back from recording with J Robbins in Baltimore in October 2016, we were at a friends house in Richmond, Virginia and Jamie (guitar in TWP) and I were messing around playing guitars in the living room and Jamie played the chorus of Original Sin. I was like "wait, what song is that?" and he said it was just something he'd been messing with.
I always knew that riff would become the chorus of a single and it did. It's a song about feeling socially insecure in the Irish pub setting and dealing with it. We recorded that song and another single in June 2018 in a studio in Northern Ireland. We wanted to record some music so people had something from us to fill the gap in between us doing another album!
Are you guys working on a new album or will Original Sin be an only child for a while?
I suppose this is a GoldenPlec exclusive but yeah we're recording our sophomore LP this November over in England with producer Neil Kennedy (Creeper, Boston Manor, Milk Teeth) at The Ranch Production House. So we will be releasing a new album in 2020! Original Sin isn't actually an only child, in fact, she has a twin brother!!
When can we expect to hear new material and who have you been working with in the studio?
And another GP exclusive! We will be releasing a new single from the same recording session as Original Sin on October 1st worldwide called Patience, Please via Big Scary Monsters. We can't wait for people to hear the new track!
You've been on tour in Europe with The Wonder Years recently. How has that been?
Yep, we toured with The Wonder Years earlier this year. It was honestly one of the best experiences we've ever had as a band. Wonder Years have been a big influence on everyone in the band for years now so it was very surreal for us to do an entire tour on mainland Europe with them. They were so encouraging and supportive of us all. They made us feel so welcome from the get go! All the shows were great and it was great to perform to their audience every night.
You guys are playing a show covering Blur songs for your record company Big Scary Monsters' Big Day Out. Blur seems like an unlikely influence. Are you big fans? 
Growing up I was actually more into Oasis if I'm being honest, like everyone in Ireland really! But when BSM asked us about doing Blur I was intrigued and now, I'm honestly obsessed with Blur. They're as awesome a band as Oasis are. In fact, Blur are proving to be a huge influence on the 2nd TWP album that we're currently working on.
We've had a lot of fun learning these Blur songs. We have drafted in our good friend and well-known Irish DJ Handsome Paddy to play the Blur set in London. So it's gonna be a special night and more than anything, some laugh!
How have preparations gone?
They've been going too well, we actually have the Blur thing down! Kate (vocals, Keys in TWP) has her cockney English accent down to a fine T!!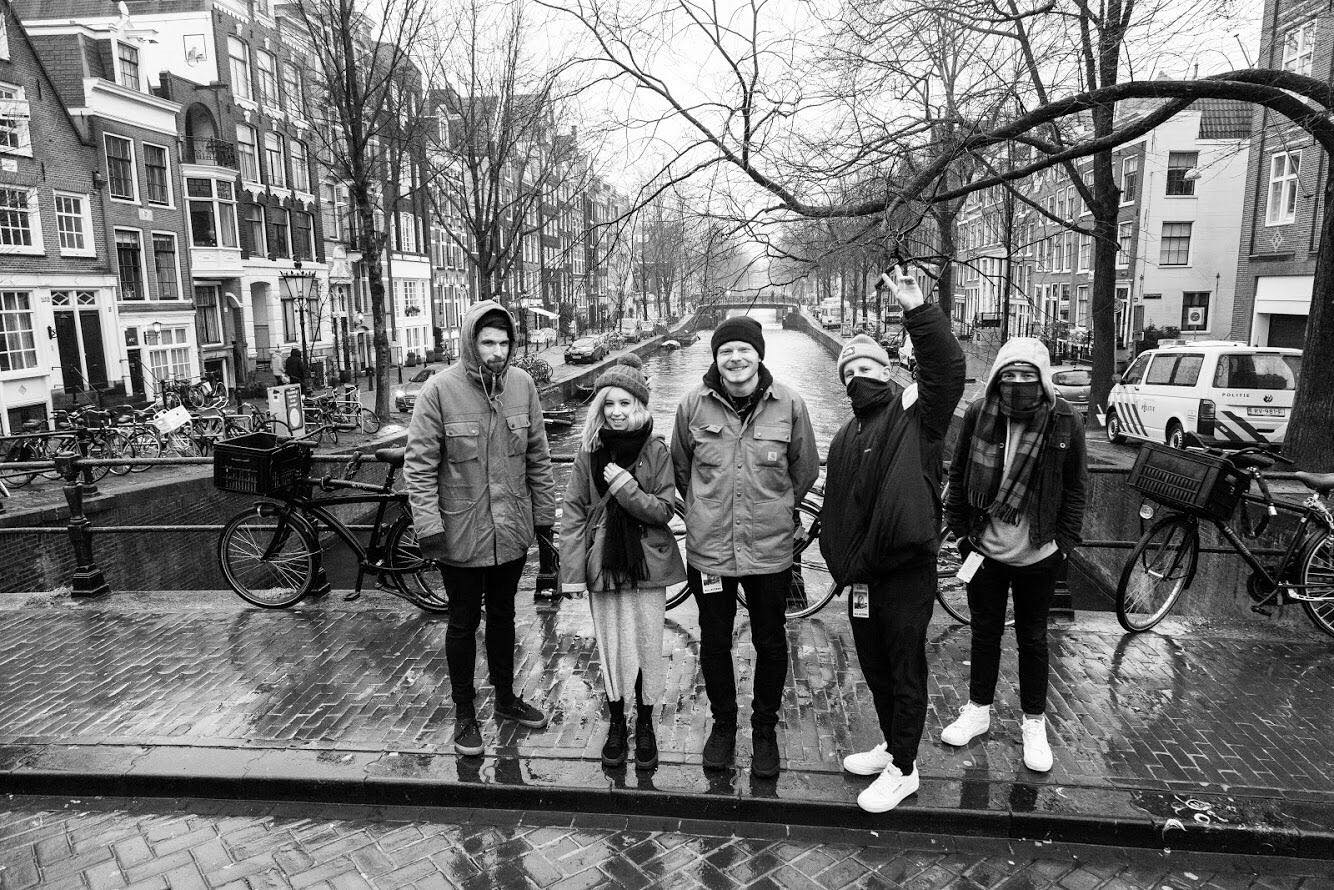 Can we expect to hear some Blur in Whelan's next month?
Jaysus, GoldenPlec getting all the gossip in this interview! Yeah we're gonna give Parklife a go in Dublin. Handsome Paddy is gonna join us for the laugh! It's gonna be gas!
Milk Teeth are playing the same event but are performing Oasis tunes. Have you guys been having a bit of friendly craic in the build-up?
A bit yeah! BSM told us to get cheeky online with one another but I feel like both bands are made up of absolute softies, so nobody wants to insult each other like the real Blur and Oasis!
Why did you choose Limerick's CASEVETTES as support for your upcoming show in Whelan's? 
We have a lost love affair with Limerick really. We have a lot of friends in Limerick and they have an incredible music scene down there. We've been well looked after for shows in Limerick in the last 12 months so we wanted to return the favour. We always knew when we booked the show we'd have a Limerick band play with us and our guitarist Marty being from there suggested Casavettes which we were all on board with having on the show!
Same question re Jacob. Can you tell us about your favourite tracks of theirs?
Jacob are a band we've been very close friends with for years now, we've supported them since day one when the band was just a solo project of their singer Joe Cleary. They released an EP earlier this year called 'Tulips' and it's great! I suppose we knew we wanted Jacob on the show from the get-go also, Joe is one of my best friends! It's always great playing shows with your friends and it's always great to be able to help friends out with their art!
See THE WINTER PASSING live:
01/08/2020 - Truck Festival
Supporting Aaron West and The Roaring Twenties:
29/08/2020 - Nottingham, Rescue Rooms
30/08/2020 - Bristol, Exchange
31/08/2020 - Glasgow, Saint Luke's
01/09/2020 - Birmingham, Mama Roux's
02/09/2020 - Manchester, Gorilla
04/09/2020 - London, O2 Islington Academy