Every year the GoldenPlec community of writers and photographers (50+) come together to vote on their ones to watch for the upcoming year. After pulling the votes together, we selected our 'Plec Picks' for 2019. We have classical artists alongside rap, jazz, pop, electronic, punk and anything in between. Our list strives to encompass a broad spectrum of Irish music in order to highlight the thriving and evolving music scene that exists in Ireland.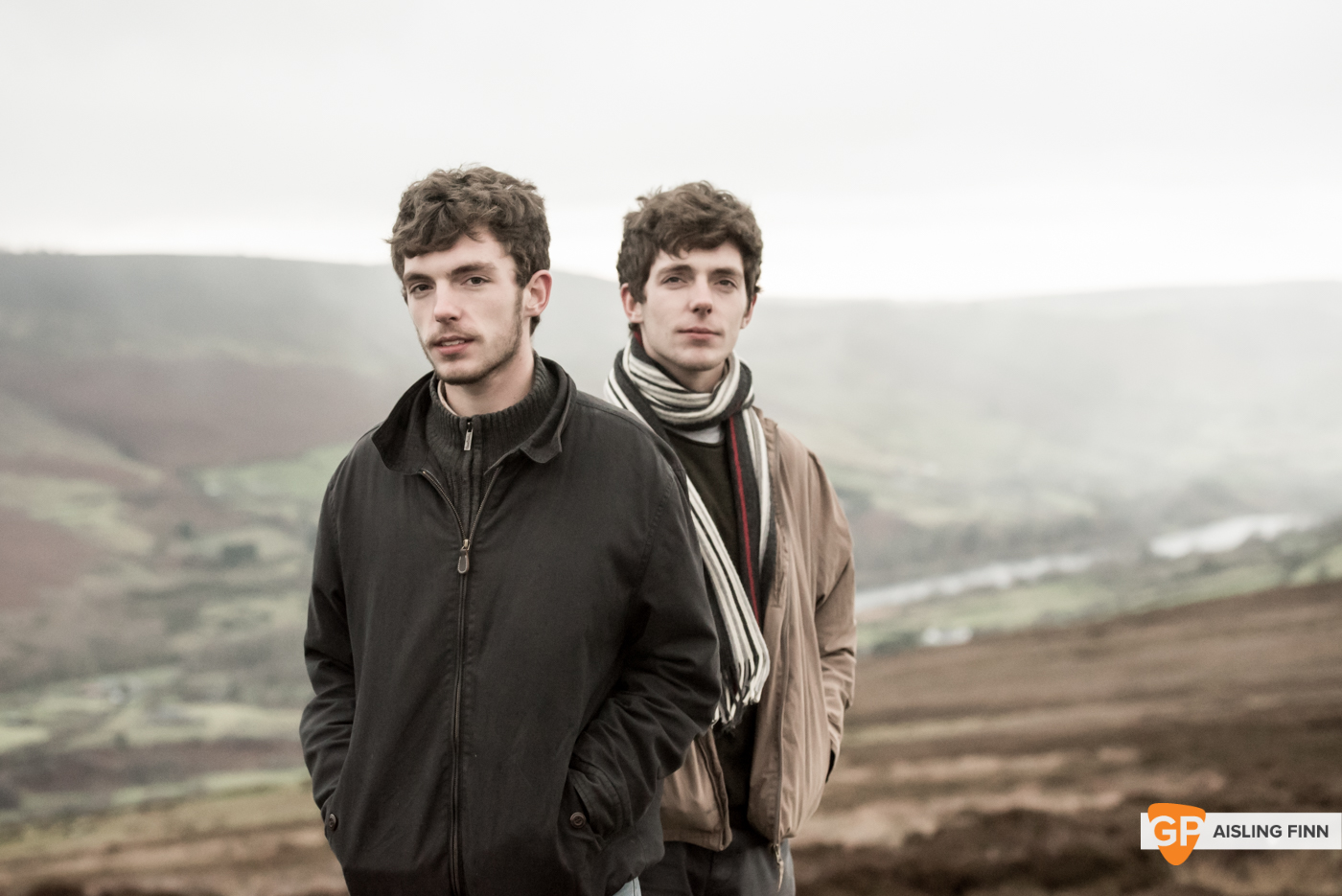 21-year-old twins from Wexford, Brandon and Ashley Watson make up the folk duo The Ocelots.
Nothing summarises the relaxed, gentle and sometimes scatty nature of these two boys more accurately than their reluctance to tell us the name of their upcoming EP, due for release in February. "We'll text you," laughs Brandon, who's primarily responsible for the backing vocals and harmonica in the group.
Despite seeming unambitious and modest, the reality is anything but for these two talented musicians who've had quite the ride already given their young age.
"When we were 17, we were brought over to London by Parlophone Records - who signed the Beatles. We recorded an EP with them and they told us we'd be 'the next big thing'. So we spent a month in London going to meetings and doing photoshoots. We even met with lawyers about signing to the label. Then, when we came home, we never heard from them again," remembers Ashley (lead vocals and guitar).
"The scout that represented us got fired and that was it. It was a blessing in disguise really," they both agree, reflecting back on their seemingly certain fame disappearing in a mere instance.
"We were only 17 and the songwriting of that mellow-folky stuff just wasn't good enough," he criticises, showing how self-assertive and unfavourable they can be towards themselves at times. It's admirable to hear them speak about their career so matter-of-fact, without the naivety that they'd surely be forgiven for. The experience seems to have brought them right back down to earth.
"The song Shoot Me Darling was written when we were 15 about an episode of Twin Peaks, and was based entirely on fiction. We did write songs about personal experiences but they just weren't very good," says Brandon, reflecting on that time. "I mean, we were in school so who writes about that? We were digesting covers at the time too."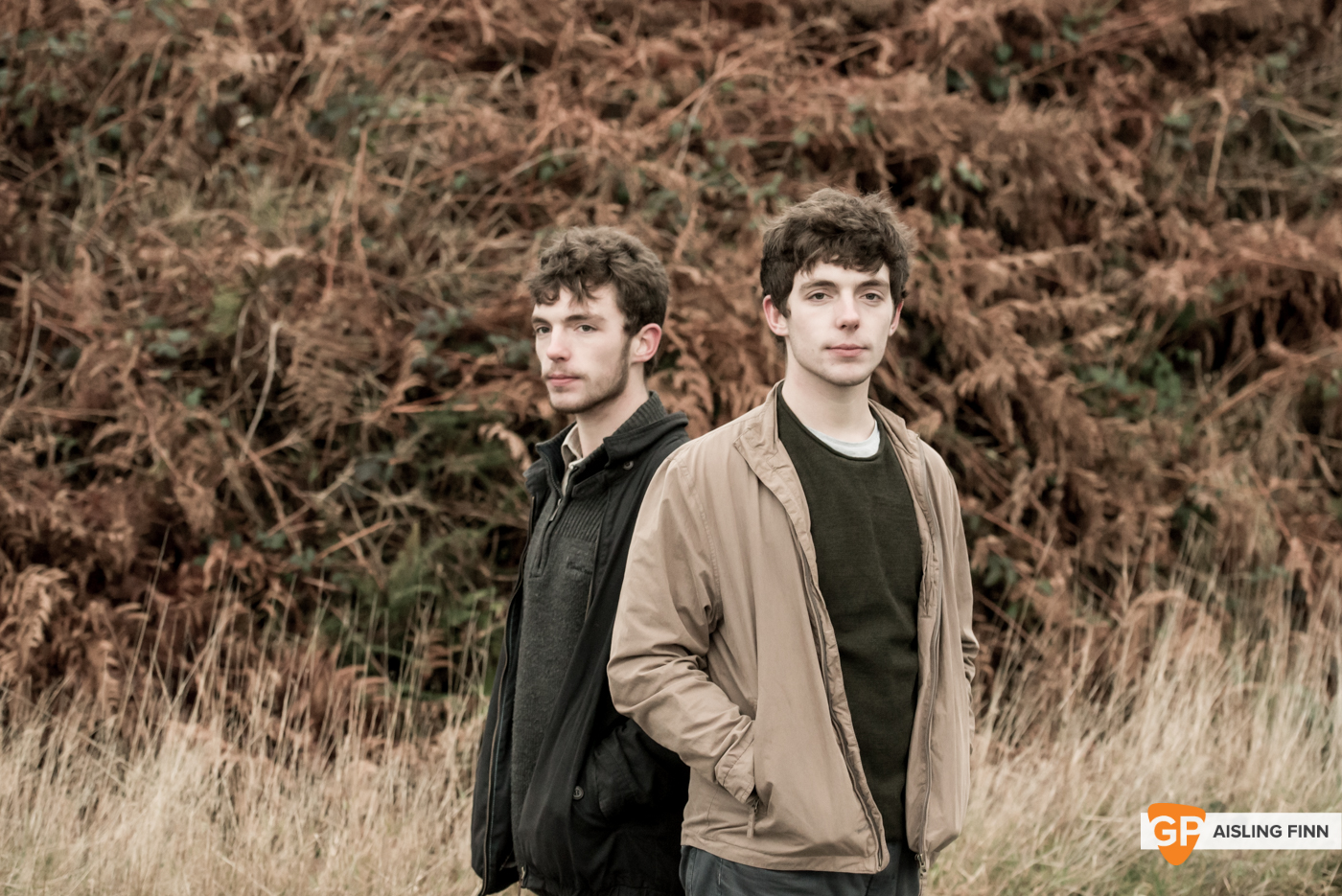 It was this realisation that propelled the twins forward to gain life experience when they finished school in order to aid their songwriting.
"We backpacked around Europe with our guitars, and tried to get gigs in every European capital. We're still doing that," they explain, speaking of their upcoming European and Australian tours in early 2019.
"The new tour is like a recap on all the work we've done because we're going back to all those places in Europe.
"Our biggest show is in Munich in February, we have a good fan base there. It's actually the first place we ever played outside of Ireland.
"We supported two Australian bands in this huge venue and their managers are now helping us with booking our upcoming Australian tour."
The guys also got the opportunity to support Jack Johnson in Munich this year, having supported him at Live At The Marquee in Cork last July.
"We got asked last minute to do the Jack Johnson gig in the Marquee and that's how we bumped in to him. Aiken put us forward when Jack wanted two folk musicians as support. He invited us up and the gig was class.
"He's a really big eco-warrior, so we said; 'If you want to reuse the support...?', and he laughed and offered us Munich. We're hoping to do a show with him in Australia too."
This year will be their longest stint touring and is uncharted territory for them in many respects. Although looking forward to it, they admit it's quite an undertaking, especially considering they'll be going it alone for the most part.
"It's just the two of us touring but we don't usually fight, just bicker really. When things are tough, it gets more heated between us but I've seen other twins and we get along so well in comparison.
"It'll be six months of gigging every night. If we can stay sane for that, we'll be stronger people."
"We usually meet so many people but it changes from tour to tour," says Brandon, admitting that they both love the interactions and experiences on the road. "Our last German tour was pretty lonely. Taking buses and trains every day was so tough.
"People say we're living the dream but there's flaws in everything. When we have consecutive gigs, we can't drink either because Ashley's voice goes and we get sloppy. It's nice to come home to a Guinness."
Ashley claims to not suffer from homesickness at all, while Brandon seems to be more sensitive to it. Before heading off this year, they played a headline gig in Whelan's on the 21st of December, where they were joined by two members of The Hatchlings on bass and guitar. It was their first time in Dublin in a while as, when they're not travelling, they're based in Wexford.
"We tried renting in Dublin for a few months but it's easier for us to have cheap rent in a small town like Wexford for now," explains Ashley. "We use it [the apartment in Wexford] as storage space when we travel and sometimes we sublet it when we're away.
"We travel so much that we need that. And then when we are there, it's just a hideaway shelter for us to write and practice."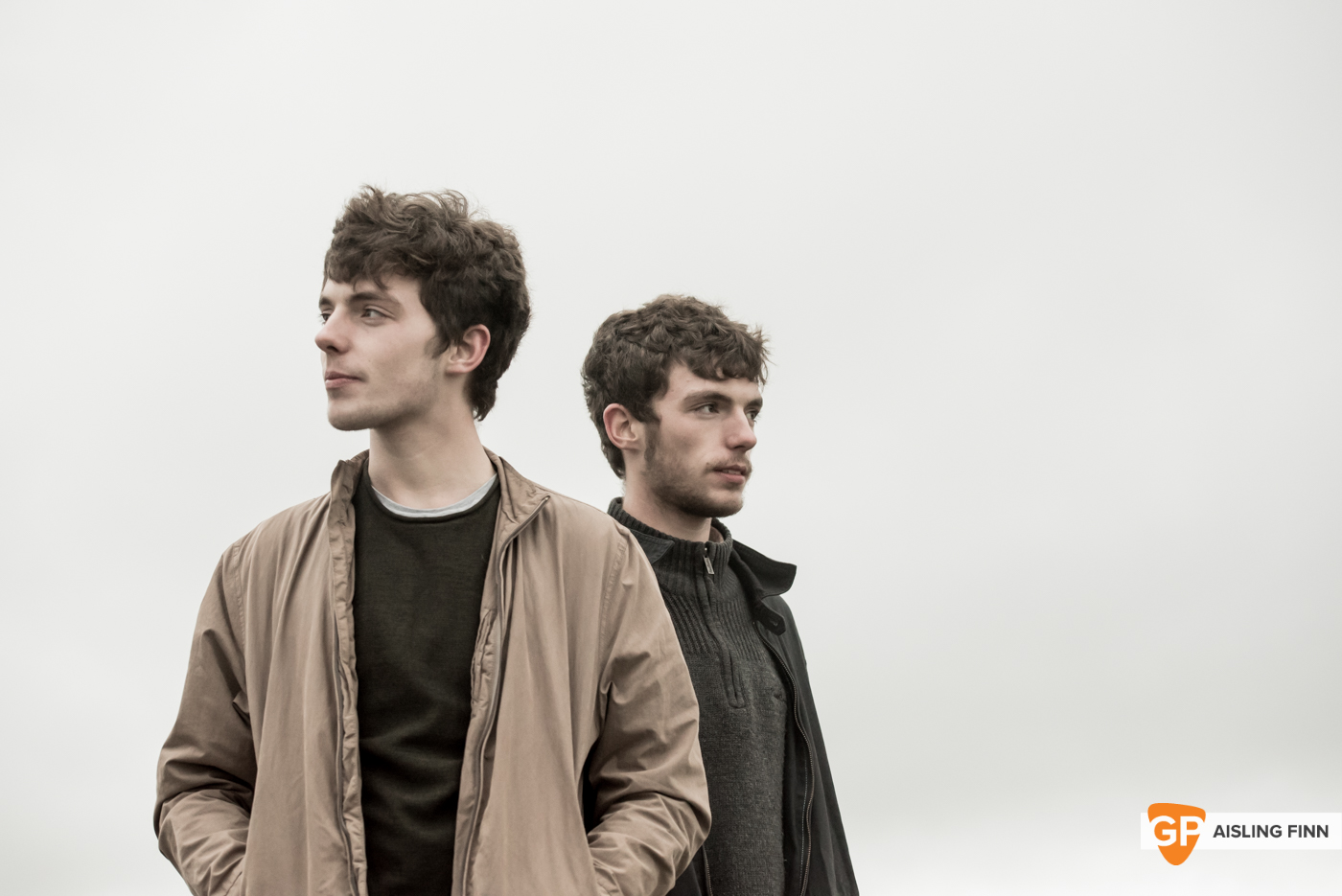 "There's actually a really good creative scene in Wexford," says Brandon supportively, when asked if they find it difficult being removed from the music scene in the capital. "There's a lot of bands we know doing really well there at the moment and we gig together when we can.
"It's a good spot to escape the intensity and pressure of the music industry. You're not fighting each other for gigs or support slots.
"Dublin is a lot more competitive. Wexford has the productive, non-competitive atmosphere that we need, or even if we don't need it, it's still good for us to grow as musicians."
They'll return then to Ireland for the summer to tread the familiar summer festival trail that they're no strangers to.
"Last summer we did loads of Irish festivals - including two in Northern Ireland, All Together Now, Knockanstockan and Body & Soul, which was the best weekend of my life the first time we ever played it, and has been the best weekend of my life every single year since," beams Brandon.
"Last year, we were gigging in the forest on a stage that looks like a sitting room and I've never seen more people there - a scorching Sunday at 2pm. I thought we'd be so hungover after drinking all weekend, but we were rated one of the best bands at the festival that year."
"We love constructive criticism," says Ashley, speaking of less complimentary accolades they've received. The lads are both in agreement that criticism and negative feedback can often be more useful and motivating for them than constant streams of praise. "I love people telling us we're shit," says Brandon, surprisingly sincere.
"After gigs, you get a lot of obligatory compliments so sometimes criticism is nice. In a way, I'd almost be more flattered by that. We've got some - a lot of people tell us we're out of time and a lot of people think we're too young too."
"I think there are a lot of opinions and opportunities in Ireland that are seen in the music industry as 'make or break'," says Ashley. "It's well and truly not our scene. The music we create has a bit more of a timelessness to it than a 'make or break' scenario. We're in it for the long run, not just throwing out singles and wondering where the next one is coming from. I think artistically we think a bit different."
"Sometimes independent blogs and smaller festivals can help as much as some of the bigger ones," they both agree. In particular, they mention playing Electric Picnic and it being seen as the holy grail for bands to secure a slot at when in reality, they've had much better experiences and much better feedback at smaller festivals. It wasn't on their circuit this year, as the boys actually turned down the slot to spend a month in Iceland instead on an artist residency programme.
"After all the Irish festivals, we wanted a break. I wanted to backpack in Cambodia," says Ashley, "but Brandon wanted to go to Iceland. We were actually planning on herding sheep on an organic farm over there but that fell through last minute after we'd booked the flights."
It then turned to Brandon to find something for them to do for a month in Iceland and he happened upon an artist residency programme at a hostel. "It was fully booked but they guy seemed to like us so he said we could come anyway."
"We were over there for a month - in the middle of nowhere. This guy had started a hostel near one of the National Parks that happened to have a small room with all the makings of a studio and he said we could set it up and start recording.
"It was so productive and so fun but it took so long to get it in any sort of working condition that in our free time, we ended up writing much more than we'd planned."
It was in Iceland that The Ocelots wrote most of the new material on the upcoming EP. They actually slept in the studio itself at night and when it was in working order, managed to record most of these new songs.
"They probably would have been scrapped had we not trialled them. It was great to bring such new songs to the recording process so early. It really solidified a new sound for us," explains Brandon.
When asked about the unnamed new release, the boys are reflective on their previous material, their new experiences and how they've grown as musicians and individuals since the release of 'Till We Get There' in 2017.
"We think it's considerably better than our last EP," they say confidently. "The last EP was like so two years ago," they joke, proving again that they don't take themselves too seriously.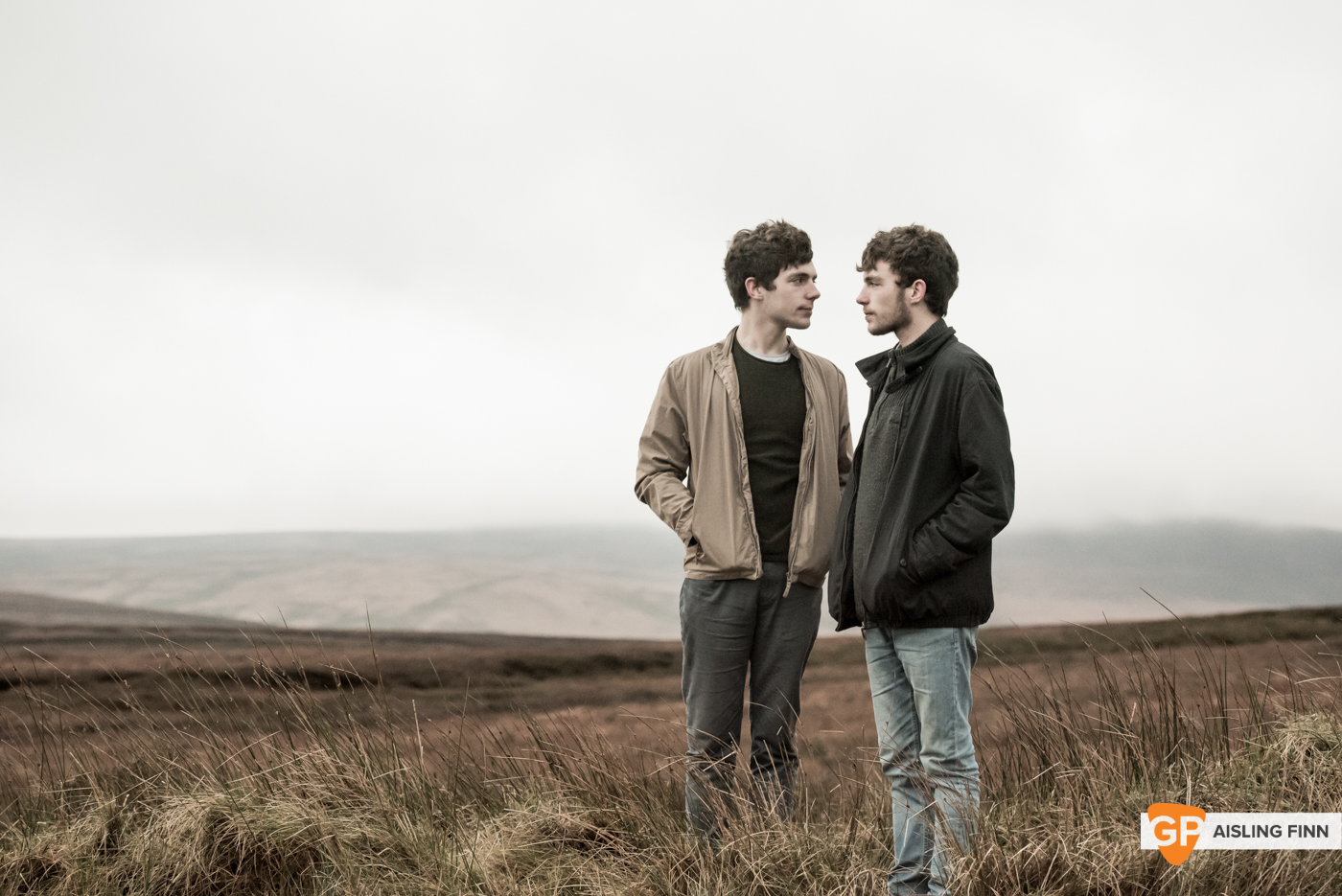 "A lot of the songs use the harmonica in a very experimental way and all four tracks are quite different. As independent musicians, we've had to progress completely by ourselves. We've never been taught music apart from YouTube and playing with other musicians.
"We've improved a lot in the last two years so there's a natural progression there that we think can be heard in the new stuff. We've learned a lot and we think that's evident in the music."
Although more than happy with their current situation, life isn't without its hiccups and difficulties for the twins. Brandon explains just how difficult budgeting can be for them - trying to live, create, produce and record, all the while being funded entirely independently.
That being said, they love the freedom associated with being independent artists. Conversations around management and labels have come up but they're happier being themselves for now. "We've always fought against it," says Ashley. "If someone told us we'd be the next folk sensation we'd probably just go play jazz. In that sense, we're quite unapologetically ourselves."
The Ocelots are looking forward to the challenges of 2019. A little bit older and a little bit wiser, they're happy to continue on a steady journey of discovery rather than rushing towards an end goal.
Both acknowledge they have a lot of room to develop musically and all the ambition to do so. Fear doesn't seem to be a factor - maybe it's because they have each other, or maybe it's because they have the abilities.
"It's not good to expect miracles but then again, I'm a person that's filled with hope and I think everything will come as we deserve it," says Ashley, as they both smile coyly at each other - happy to be here and happy to continue the course they're on.