The Neighbourhood have been making a name for themselves as genre-bending rockstars since before it was the norm. Since day one the band have been collaborating with artists from different worlds and making something truly unique. The five-piece sat down with GoldenPlec ahead of their show at London's  as fans were already lined up around the entire block, to talk about their journey thus far, the struggles and the highs and their self-titled era.
One thing of note about the group is how meticulously planned everything is, and how seriously they take it. Their passion is clear when talking about every element of their careers. In 2017 they released four EPs 'Hard', 'To Imagine', 'The Neighbourhood' and 'Ever Changing'. All of which combined to form their album, 'Hard To Imagine The Neighbourhood Ever Changing'. This project was well planned out, singer Jesse Rutherford explains,"We had talked about self-titled before deciding on the title, but then when we did the whole playlist it worked out. By the first EP we knew for sure."
Guitarist Zach Abels explains that they felt with the way music is consumed now, they had to do something different, "Bands usually only release a record at a time and we felt like today with streaming, and that people get bored of things really quickly, the more music we put out the more we could get their attention."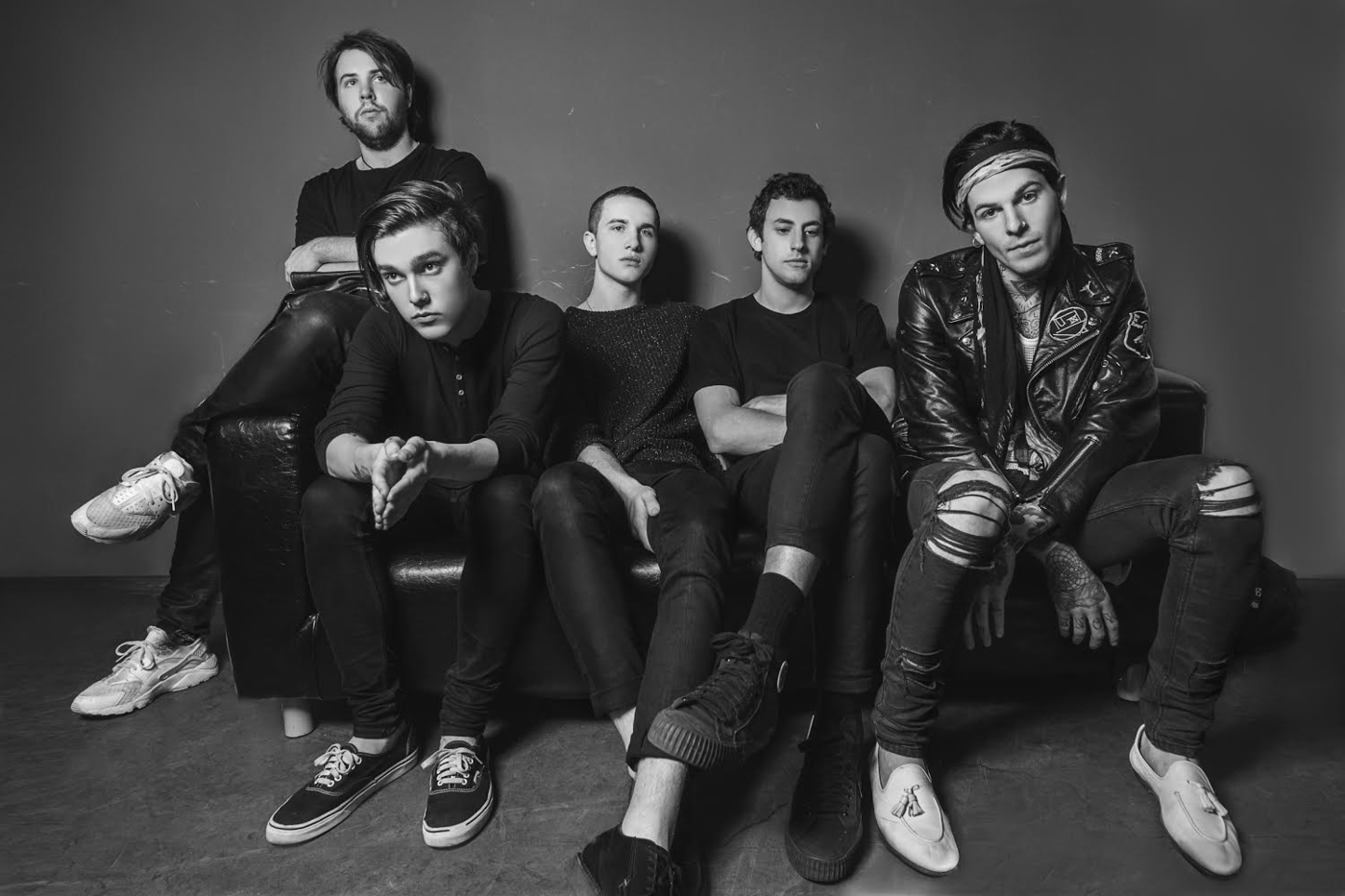 "We were able to get more songs out there that we liked rather than having the 10 song template." adds drummer Brandon Fried "We had more freedom, we got to put out songs that might not have fit an album. Songs like 'Dust' - there was crazy shit that we wanted to do and it might not have made an album but it was easy to just put it out [on EPs]."
The group also add that the freedom they had with this process was something new, and they enjoyed it, "[early on]we made music then we got picked up and things started moving so fast," Rutherford explains, "the pressure was always there so it was fun to be able to just fuck around and make a bunch of shit."
The group have never shied away from experimenting with other genres, which makes their music hard to define. "We've been doing it from the beginning," says Rutherford. "Anyone that is hanging around probably knows what is coming." However, he doesn't think that they are doing anything particularly differently from how it should be, "That's just what music is, if you're not doing that then I don't know what you're doing."
Fried suggests that their attitude towards genres also comes from the type of music that they consume,"Everything we listen to is genre bending, even though we listen to a lot of rock and rap, and even though genre-bending is big, there's still bands that are pure rock, there's always going to be the country guy with a guitar." Rutherford adds that there are people who do "traditional" genres well, "I would take Kacey Musgraves as an example of fairly traditional for pop-country but I love that."
Looking back at their time as a band, they talk about how they truly felt the curse of the second album, but now they can appreciate how much they took from it. "'Wiped Out' felt like it took forever - the album took a long time because didn't quite have a process - we found a process towards the end." says Abels saying adding that they learned a lot from it, "all albums have been learning curves. We grew so much from 'I love you.' to 'Wiped Out'. 'Wiped out' was just an internal strife. The album is called 'Wiped Out' because at the end of it we were all really exhausted."
"It was called wiped out before we even started it because we were exhausted from the beginning!" adds Rutherford.
Moreover, Fried explains that the time they were writing was just a hard time anyway because of their age - the time between 22-25 when lives are changing anyway, "it was a pivotal moment of everyone becoming adults a bunch of different shit was happening, relationships were changing because we were all getting older. It was a combination of a bunch of shit happening at the same time."
At the time, the group got some sound advice from Zane Lowe, who told them that if they could get through that then they can get through anything.
The group now have a different perspective of that time in their lives, "We saw that record sort of as a failure but I think looking back now it's probably my favourite record" says Abels, before the entire band start reminiscing about throwing a party in a mansion in Malibu when the album was completed. "If that's as bad as it gets, bring it on," laughs Rutherford.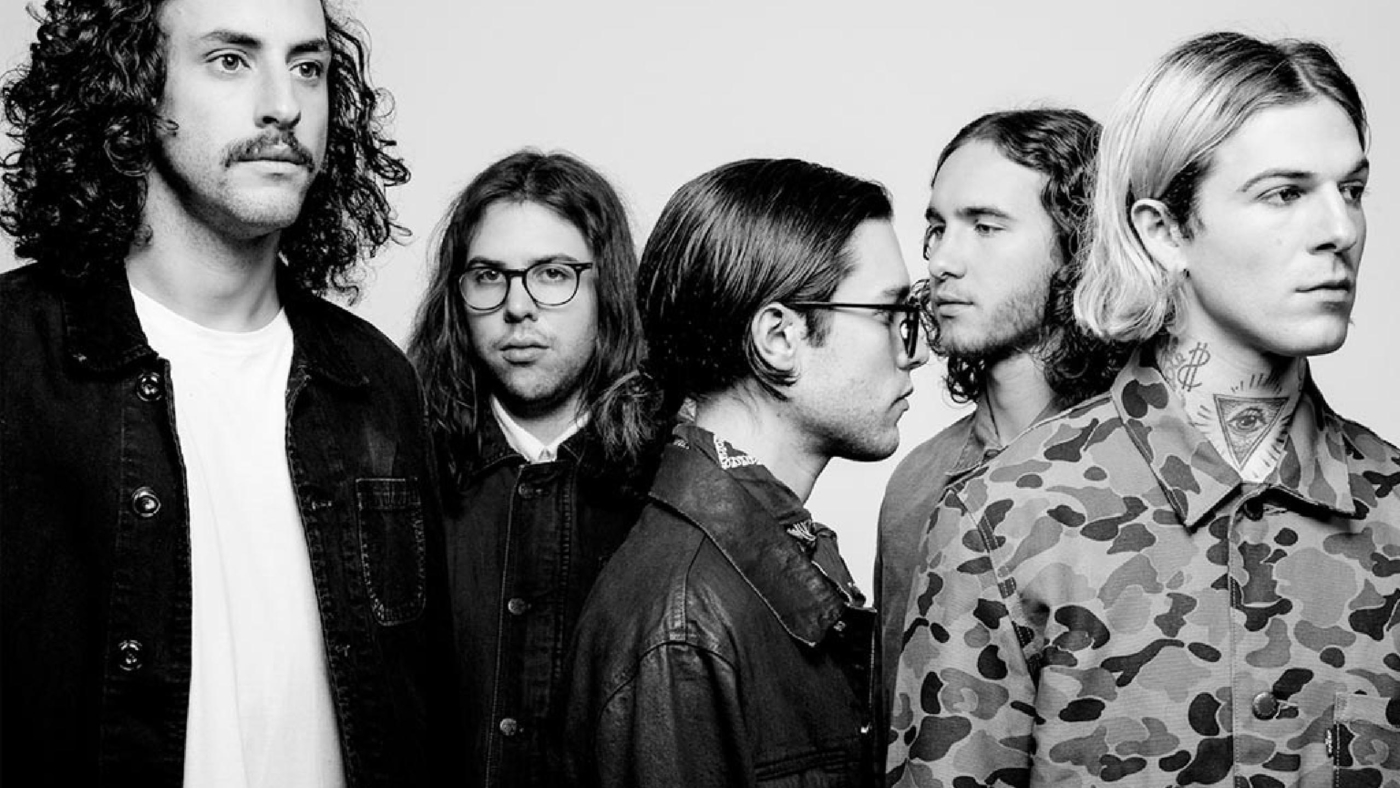 In the early days of The Neighbourhood, the bands entire aesthetic was black and white, then they moved onto colour and in recent months their social media platforms have returned to the monochromatic theme. "The reason we did the colour thing initially," explains Rutherford. "Was because we can do anything we want. Album 3 was about re-finding our identity and from the beginning black and white was such a big part of our identity and now it's just.. that looks good I like it."
All in all, the conversation shows that the group are excited about the music they're making, they care about every element of it and despite the fact that they're about to play to a sold-out Brixton Academy - there's not an air of rockstar egos in the room - it genuinely just seems like five friends who love making music and have succeeded in their endeavours.