Every year the GoldenPlec community of writers and photographers (50+) come together to vote on their ones to watch for the upcoming year. After pulling the votes together, we select our 'Plec Picks' for 2020. We have classical artists alongside rap, garage rock, bedroom pop and anything in between. Our list strives to encompass a broad spectrum of music in order to highlight the thriving music scene that exists in Ireland.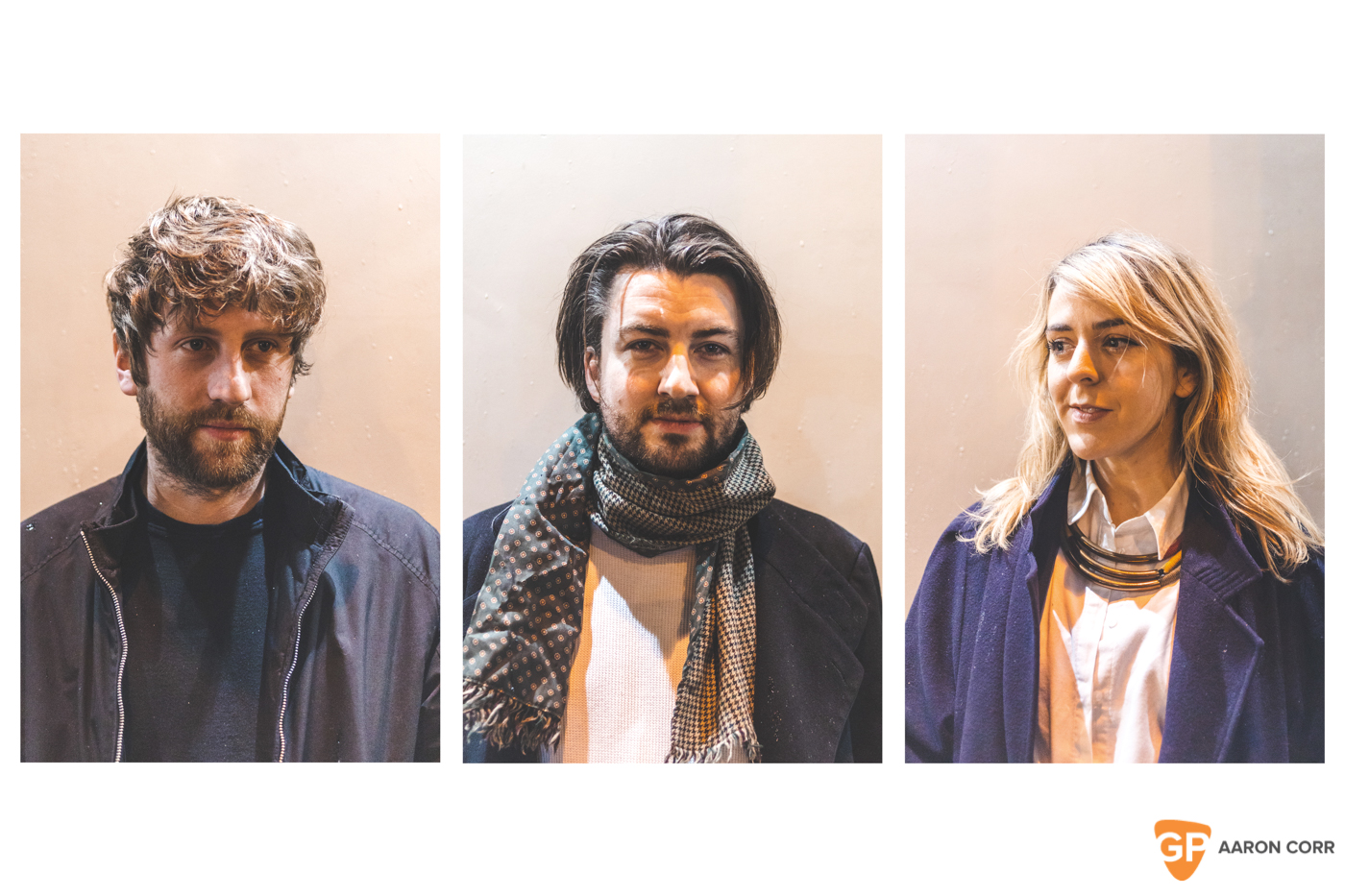 Who ever said music was a glamorous career? It's a freezing night in December, and I'm knocking on the door of a nondescript warehouse on an industrial estate in North Strand in Dublin. The day's commuters are sitting in gridlock just over the Royal Canal, the DART clatters by in the distance, but right here there are only shuttered workshops, silence, and not a soul to be seen.
But behind this yellow door is the rehearsal space for a new wave of Irish bands putting blood back into the music, including Fontaines D.C., Pillow Queens - and now The Claque. And as soon as Alan Duggan from the band opens the door, it's anything but silent: a huge muffled beat thumps through the building from another practice room, and Duggan ushers me into a space crammed with amps and drum kits.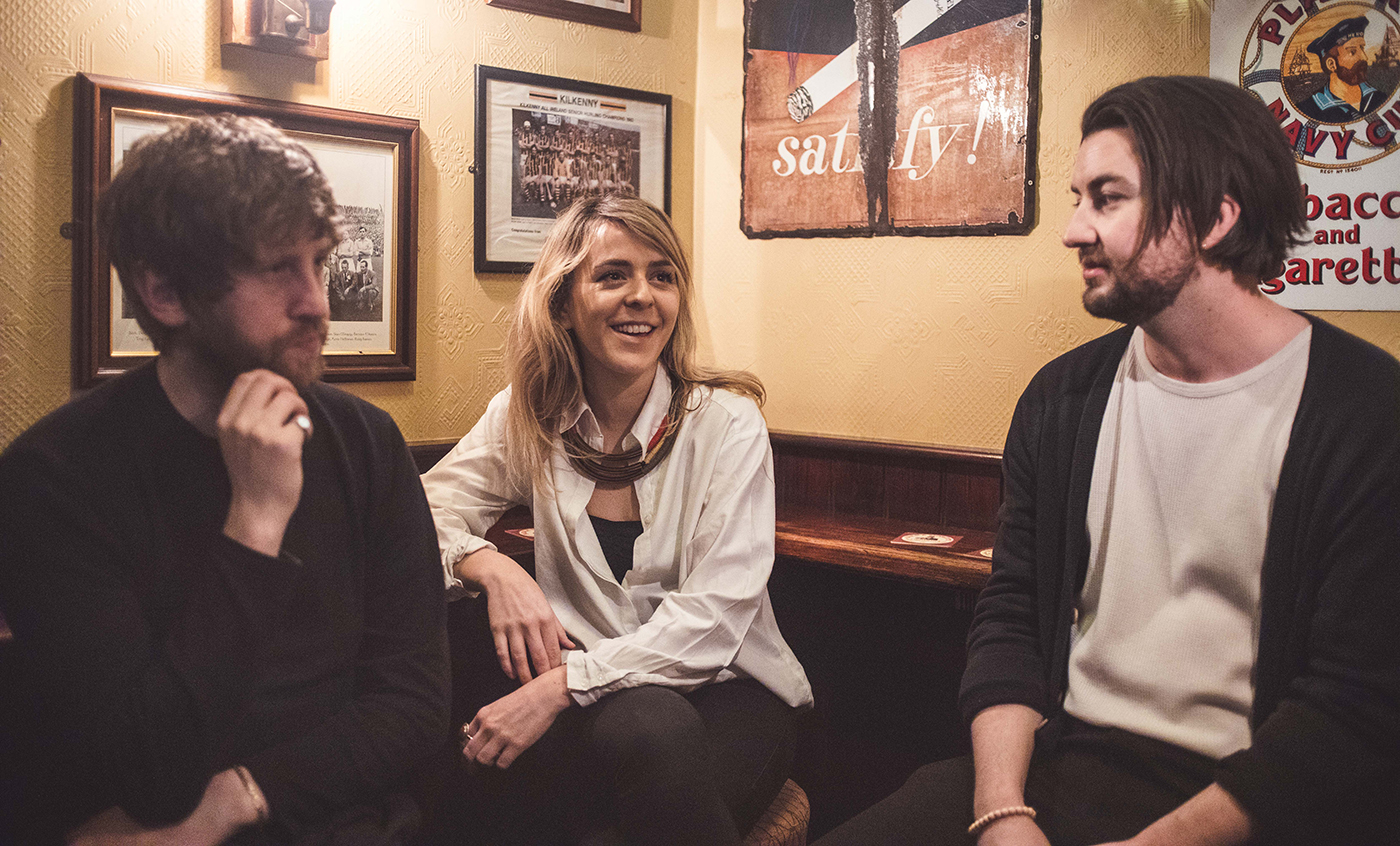 In a way, it's an apt introduction to a band who've been operating under the radar for most of the last year. The Claque - Duggan, Paddy Ormond and Kate Brady - make a huge sound, with Brady's languid vocals floating above a raucous backing of clamorous guitars and pounding drums. Like all the most interesting music, it resists easy categorisation: Brady's singing has something of Beth Gibbon's smoky drawl, while Duggan and Ormond are all Sonic Youth's whirlwind, heat and flash.
But it hasn't been an easy sound to catch here: The Claque have played just a handful of gigs in Ireland, opting instead for shows across the UK and Europe. And although their debut single Hush has made its way onto numerous best-of-2019 lists (including Rough Trade's), it and b-side Stray are all they've released so far.
In talking to the band, it's clear they're both unconcerned about this seeming lack of output and very determined to focus on its integrity and quality. As Duggan puts it, "We've been pretty lucky - we've been able to play some cool shows this year. But it's easy to fall into the trap of just doing loads of gigs. We're quite slow at writing and we need to give ourselves space to do that. When you force it, it's usually shite. It rarely works. For next year we'll probably do a single, but we're still figuring it out. "
This doesn't speak of any lack of effort on their part. All three members work full time, and Duggan and Ormond are also in other bands. Duggan's already had a huge year with his other group Girl Band, who got back together to release one of 2019's best albums in 'The Talkies' and play a set of gigs that nearly blew the roof off Vicar Street (not that he's boastful about it: "A friend of mine said that at the end he heard two guys say it reminded them of Def Leppard in the '80s. Mission accomplished!").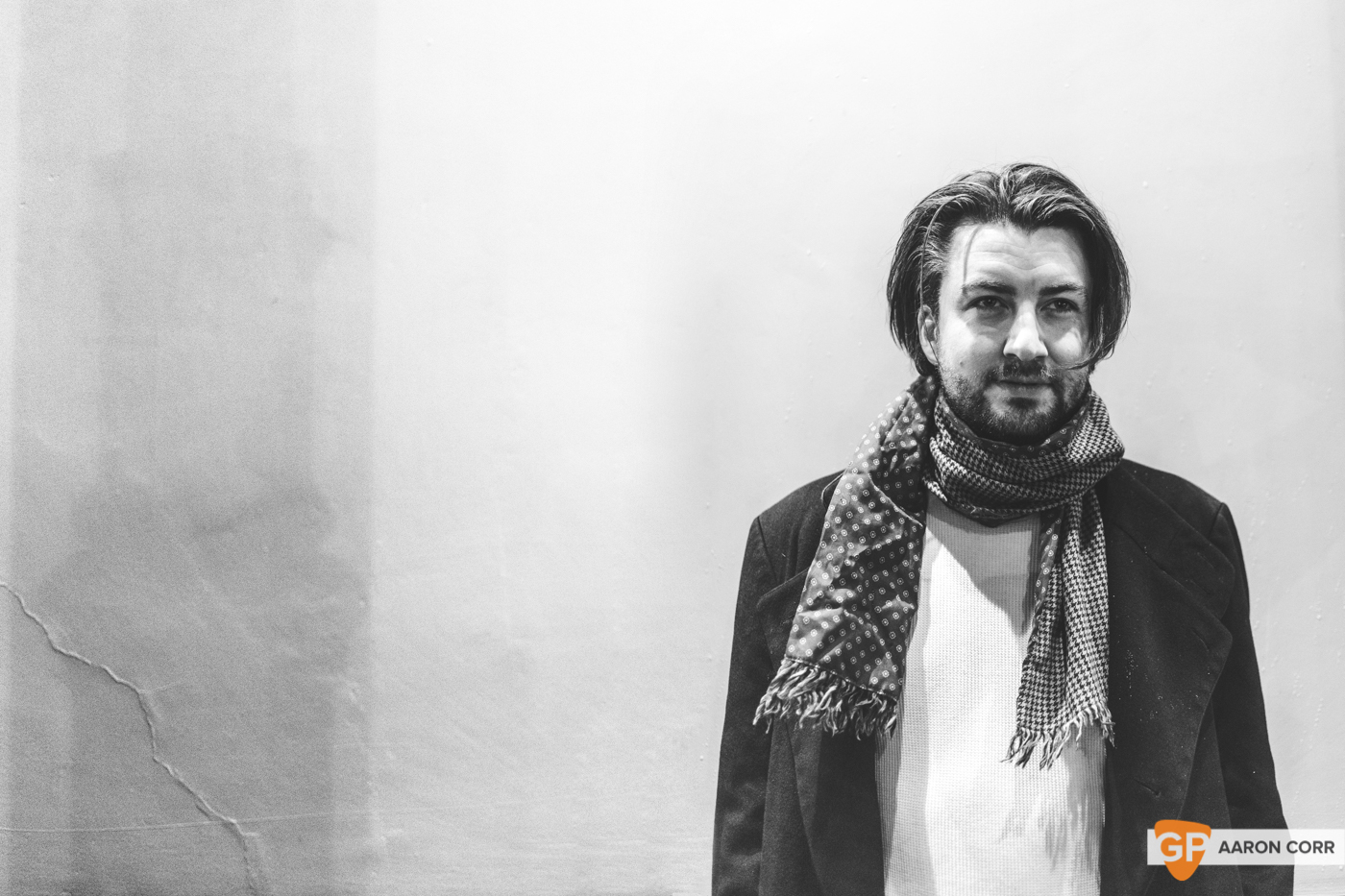 Ormond's previously worked with Jetsetter and Postcard Versions, while this is the first outing for Brady. Each member brings very different influences to the mix: Brady cites her love of female jazz and R'n'B vocalists, and Ormond notes how he "started on the more melodic end of the scale, and Alan on the noisy end. But now it's all blended". 
Where this could result in a mishmash of competing styles, it ends up being one of the band's strengths. Brady's singing is smoothly melodic, but her cryptic lyrics resist easy interpretation; the guitar squalls of Ormond and Duggan are abrasive, but they have none of the machismo of other noise acts.
Together, they produce music that's both accessible and unsettling. Ormond describes it best with a reference to Scott Walker: "You know that song, 'It's Raining Today' where there's that string thing going on underneath? It's a gorgeous song, but there's something really unnerving happening. That's where a lot of the tension in our stuff comes from too."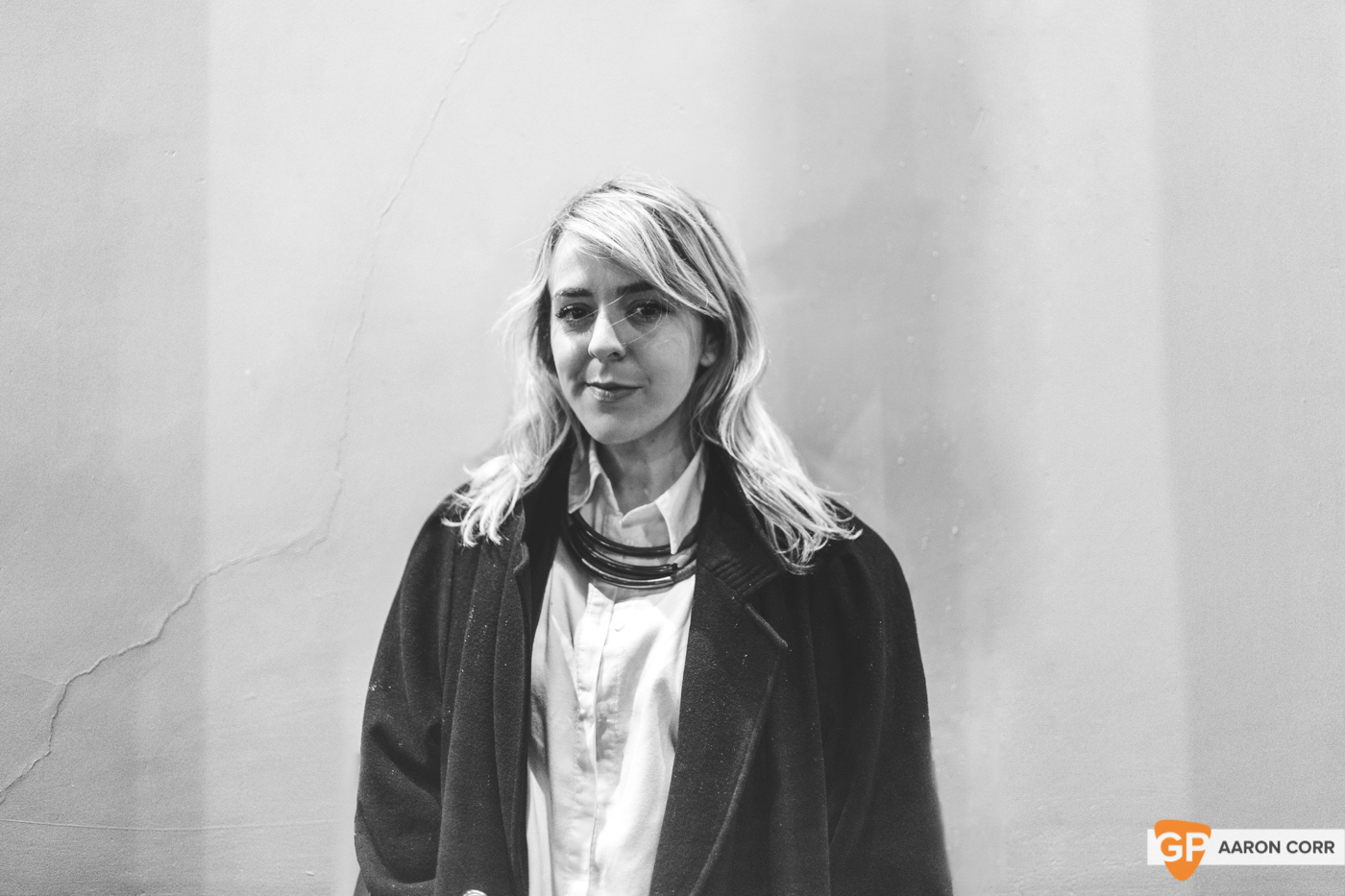 That tension is undoubtedly something other Irish bands like Just Mustard and Fontaines D.C. are tapping into right now. There's a sense that, after a decade of commercialism and blandness, it's time for the mainstream to give way and for the underground to have its moment.
However, The Claque are adamant they're not part of a packaged scene. As Duggan puts it, "There's a sense of community alright, not just in Ireland but right here where we practice - I mean, you've got Fontaines and The Murder Capital and Thumper. But I don't think those groups sound like each other, other than that they all have guitars." Ormond agrees: "We haven't been thinking of it that way. That attention works well for bands as a sort of springboard, but it's never been part of the way we planned things."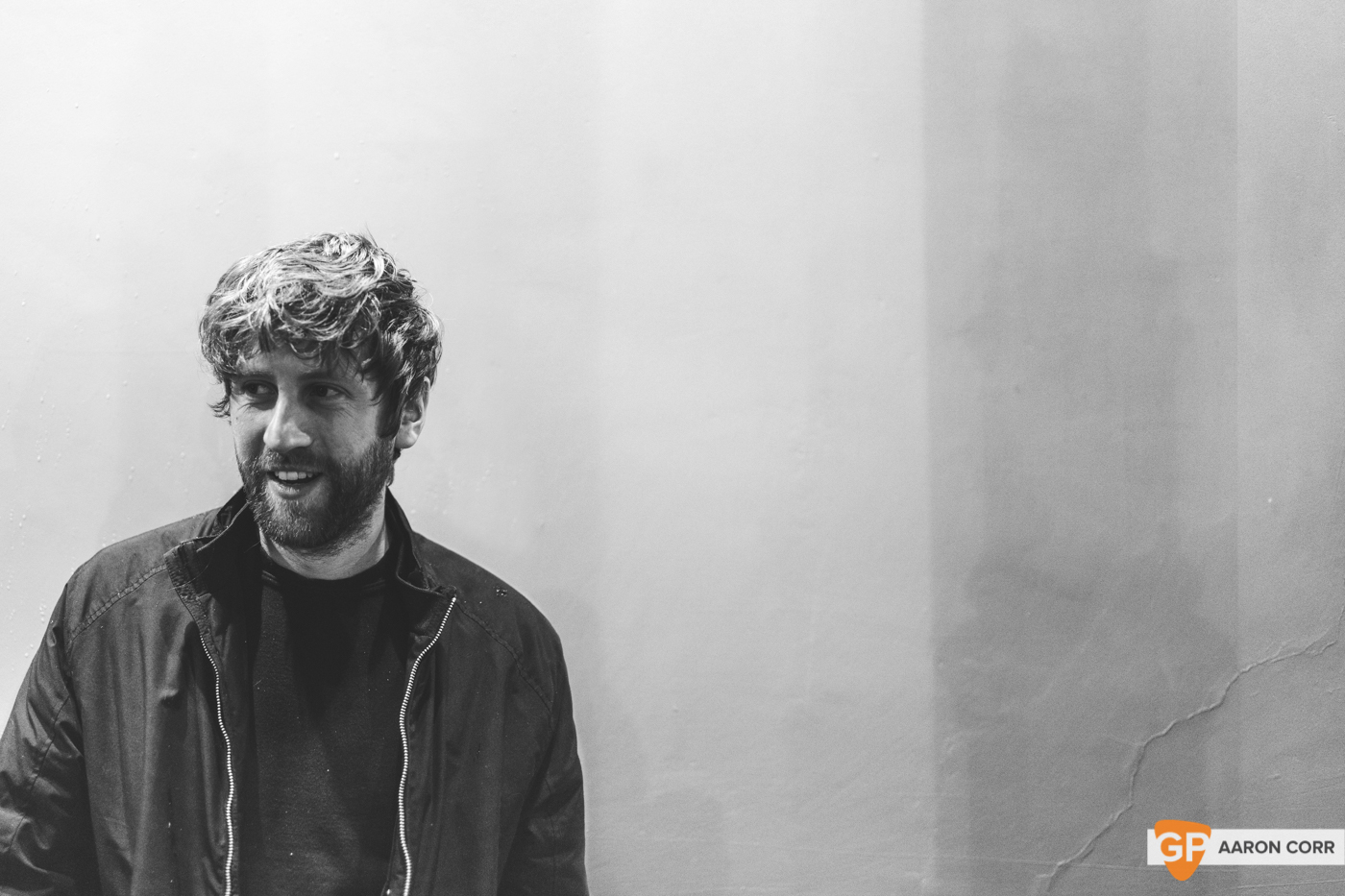 Still, many of the other artists they mention as inspiring them are similarly distinctive guitar bands. Duggan bemoans missing an opportunity to watch Dry Cleaning when they played the same venue in Wales. Ormond raves about Crack Cloud. Brady talks about supporting Idles in the Iveagh Gardens as one of her highlights of the year. But all three speak in terms of a community of kindred spirits, and not of a flavour-of-the-month genre. 
Ormond jokes that if they fit in any style, it's one he's just made up: scuzzfunk. And ultimately it's that refusal to be pinned down to one type of sound that unites all three band members and makes The Claque such an interesting proposition for 2020. As Brady puts it, "I can't tell you what genre we fall into, just that we're going to keep it pretty free. We've done a lot of shows, had a lot going on... but now it's time to lock ourselves in here. For us, 2020 is all about putting in the work, staying focused."