It's 9AM stateside as Atlanta singer-songwriter Teddy Swims jumps on a Zoom call to chat with GP. "I've only just woken up" he smiles, shrugging away the tiredness,"but I'm ready".
We're speaking to Teddy in the middle of what will come to be the most defining year of his career. Fresh off the back of the release of his stunning single 'Lose Control' and the release of his debut album I've Tried Everything But Therapy (Part One), Teddy is taking it all in before the album cycle clicks into hyperdrive.
"It feels really good" he replies, warmly as ever throughout our conversation, when asked about the lead-up to his debut, his southern accent drawing you into an unusual sense of familiarity. "We've been writing about four years now and I feel like this is a good collection of songs I'm really good at. I've written close to 500 songs and out of those, these 10 are the standouts so I'm hoping at least some of those are good."
"I'm super excited" he adds, unable to control his joy, "I've just been working, working, working".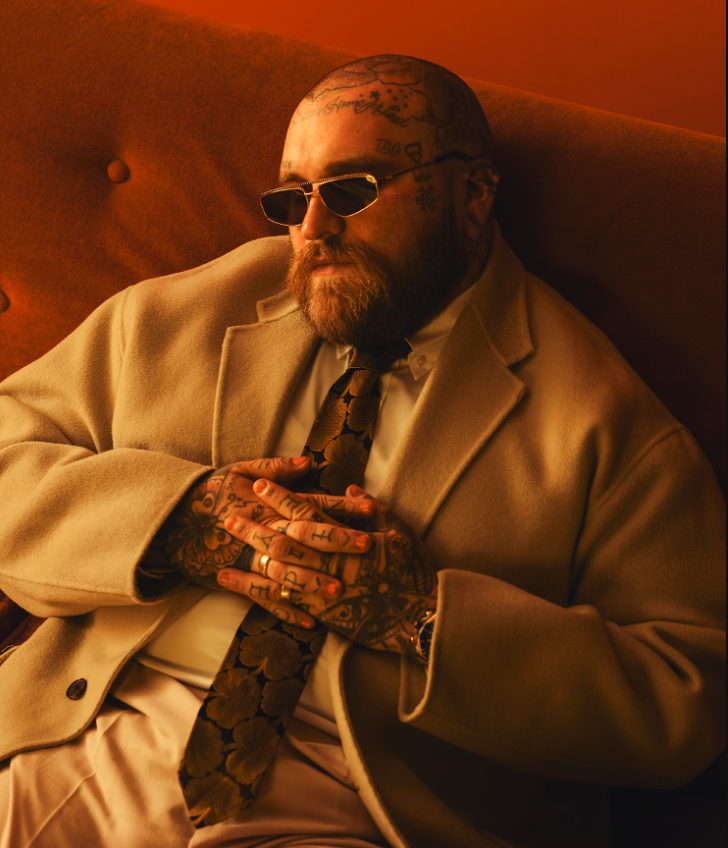 When you started to work on the album, did you find your mindset changed to how it would for a single or an EP?
"Not really because I haven't done much yet of writing specifically for an album rather than a single, it's always about swinging and having a crack at making the best song we can.
I always tell the guys, 'of all the songs written in the world today, is the one I'm working on the best one that's been happening today?' It's a silly thing to ask yourself but still. I think the way we structure it is entirely different to anything single wise, but the whole way the record is put together it tells a story".
Putting an album out is every artists dream, when those conversations were starting how were you feeling? A bit of fear, a bit of trepidation?
"Yeah, I think there's always fear with your first body of work that you're going to compare yourself to those that you've looked up to. There was always some intimidation about putting yourself out there because the fear of failure is something, but failure is my best bud. I've failed a tonne of times and I'm just hoping this isn't one of those times".
You've just released your latest single, 'Lose Control', what was the process behind that track in particular?
"We were at camp actually and a lot of songs on the album are from that track, but 'Lose Control', man I'm so grateful for it. I was very lucky to have Julian Bunetta, who's written so much of my music with me in the past, he's really championed a lot of my stuff and I was able to have Mikky Ekko help me out with it too which is so incredible.
The squad in general. It didn't feel like we wrote that really. We really wanted to make something that had a catchy chorus but wasn't very singable to everyone. You listen to a song like Chris Stapleton's version of 'Tennessee Whiskey' and everyone is able to sing it and it's very memorable but not everyone can sing that run like that. We wanted to create something that if people were doing karaoke, if they were going to sing it, they better nail that thing".
What were you listening to during these songwriting camps?
"See, I'm actually becoming a lot like my mother in that when I was growing up, I'd get in the car on the way home from school and she'd keep turning down my music and asking 'Could we not just sit in silence?' and I find that the older I'm getting, I'm just surrounded by music all day that when I get the chance to choose I find myself listening to audiobooks.
I'd listen to everything from The Chris Farley Show, the Jenette McCurdy book 'I'm Glad My Mom Died' and I'm currently listening this book called 'The Pig That Wants To Be Eaten' about moral philosophy and moral dilemmas. I'm really interested in questions that can't be answered.
Do you find these audiobooks influence your sessions in any given day?
"100%. I find more concepts and more things to write about from audiobooks compared to music. It opens my mind and I find myself taking in more knowledge from books now than ever before because I was just so late to it. I didn't even know audiobooks were a thing.
I was telling my friend to Audible an about how sometimes the author narrates the book and he just turned to me and goes "bro, audiobooks have been around for years" but I guess it just always went over my head. I'm quite dyslexic when I read so audiobooks have really just changed my life. I've gotten through 12 books already this year".
You grew up in Georgia and your Dad introduced you to soul, but you spent a lot of your teenage years playing in metal and hard rock bands, how did that happen?
"We were always in metal bands coming out of high school. It was the perfect time when everyone was listening to Metal core and bands like Attack Attack! and The Devil Wears Prada and bands like that so we were trying to be more metal core and post hard-core.
I loved that stuff, and I could definitely get a lot of angst out with it at that time. I miss the camaraderie really. The energy of metal shows is so different, everyone just swinging at each other so I really miss it sometimes year".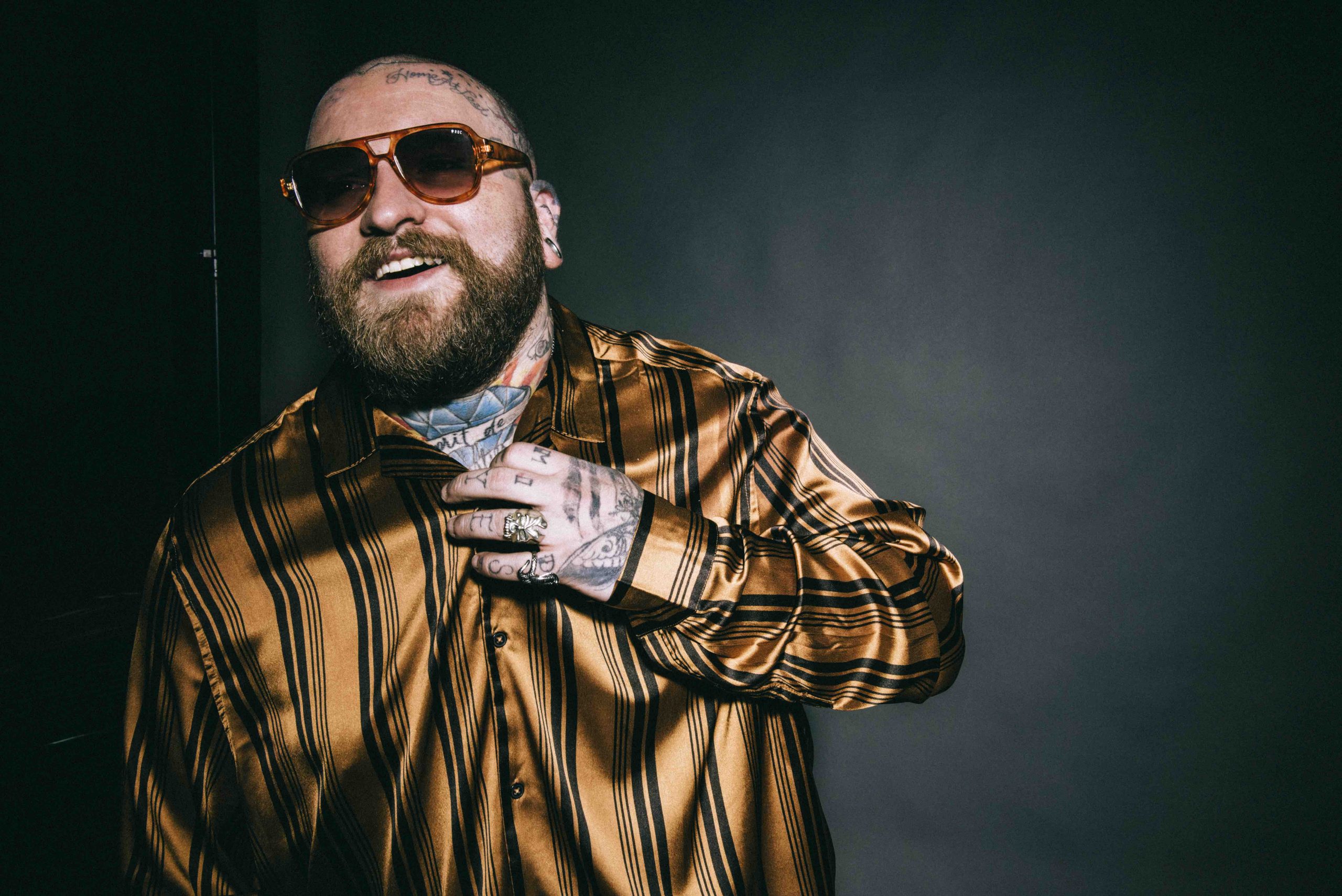 Despite yours in metal core bands, the name Teddy Swims came when you were rapping?
"Yeah, I guess I just fell into it. My buddy Addy, who plays guitar in my band and writes and produces some of my stuff, he was making a lot of beats for these guys in Atlanta and sending them to rappers and one day he said we should give it a try and we did and I wouldn't say I was very good at it our other buddy Tyler Carter, who was also in a band called Issues, he came and listened to one of the first songs we wrote and asked us to open for him on his tour.
Over the next few weeks, we got 30 minutes of music together and we went out on the road. When we got back, we started doing YouTube covers and stuff and people really responded to me as Teddy Swims rather than being in a bunch of bands that nobody cares about. I'm still not 100% sure about the name to be honest but Tyler said he was going to put the name Teddy Swims on the poster so its stuck ever since. There are worse out there."
Do you think those early years jumping across genres help when it came to collaborating with everyone from Meghan Trainor to ILLENIUM?
"Yeah I think it really has helped, but also sometimes there are times when you can maybe go a little too left field if you know too much. For folks who know music theory for instance, there are times when you can know too much and try to be too smart with it that there are too many possibilities. I'm grateful for the knowledge I have but I try my best not to get caught up in too many possibilities".
Teddy Swims' debut album 'I've Tried Everything But Therapy (Part 1)' is out now. He plays the 3Olympia Theatre on 20th May 2024. Tickets on sale here.