Every year the GoldenPlec community of writers and photographers (50+) come together to vote on their ones to watch for the upcoming year. After pulling the votes together, we select our 'Plec Picks' for 2017. We have classical artists alongside rap, jazz, funk, grunge and anything in between. Our list strives to encompass a broad spectrum of music in order to highlight the thriving music scene that exists in Ireland.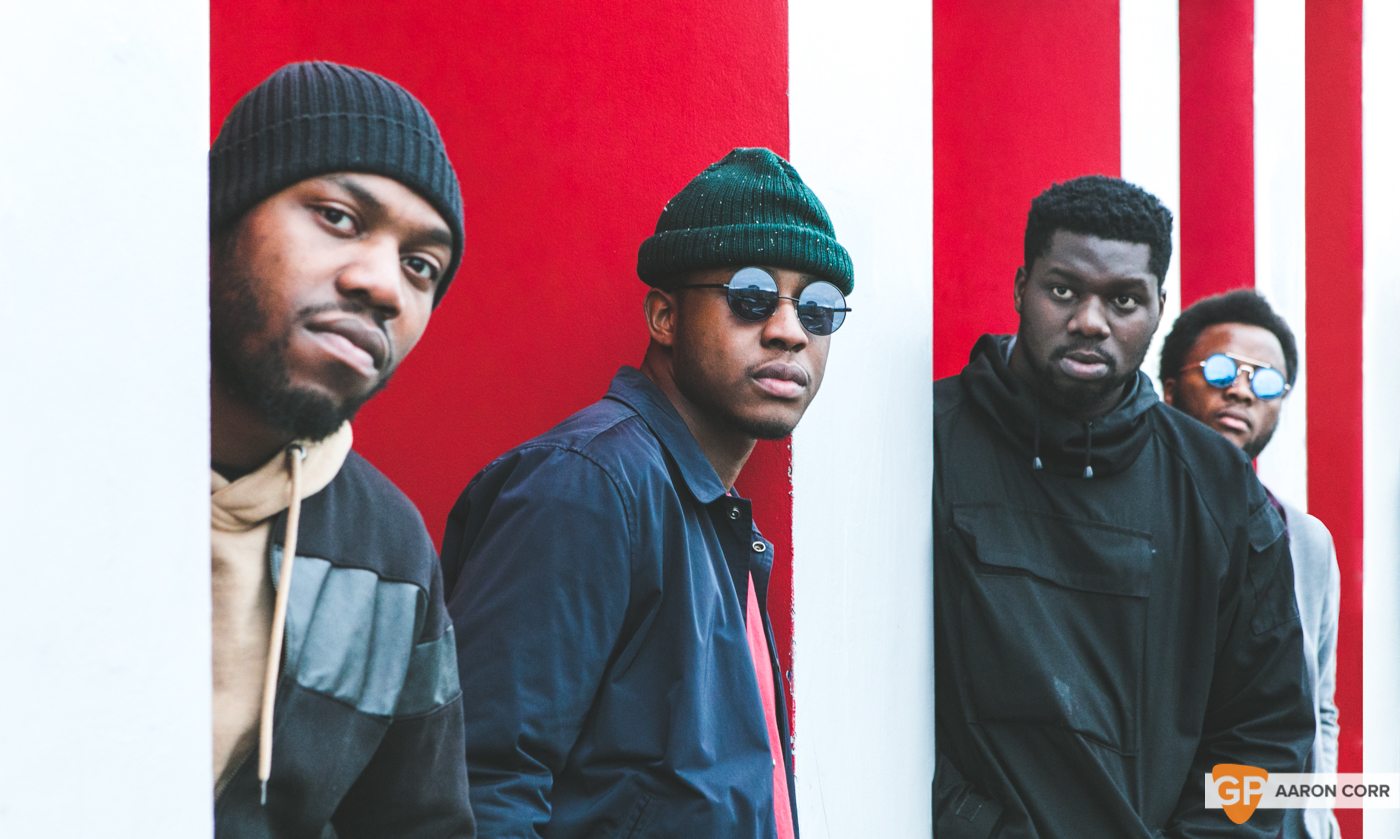 Super Silly are Solbas, Glory, Whodis and Grvz.  They hail from Dublin and are on the wonderful and growing roster of musicians at the Word Up Collective.  They combine their gospel music upbringing with percussive blends of RnB and hip-hop.
Making waves with their Diffusion Lab produced single No Pressure earlier this year; they're part of an exciting new generation of African-Irish twentysomethings looking to push our music scene to stylish new heights.

What has us particularly brimming with excitement is their ability to move between singing and rhyming at will and their penchant for a killer chorus. Introspective yet triumphant, No Pressure is a belter of a track and has us perched at the edge of our seats to see how Super Silly progress in 2017.
From chatting with them at The Bernard Shaw, it became clear that Super Silly thrive upon being informed by a vast number of influences. Over the course of half an hour we discuss several things, among them, "complex music" and the diversification of Ireland and how this can facilitate them to achieve success in 2017.
"Hip-hop wasn't as big in the '80s and '90s", Glory tells us. "Black people weren't there. Hip-hop is dominantly a black genre." Solbas adds, "I feel like everyone in Ireland are doing things they haven't heard. There's a craving. I find myself always downloading music because I'm looking for something I haven't heard before and I feel myself writing that music that I haven't heard before."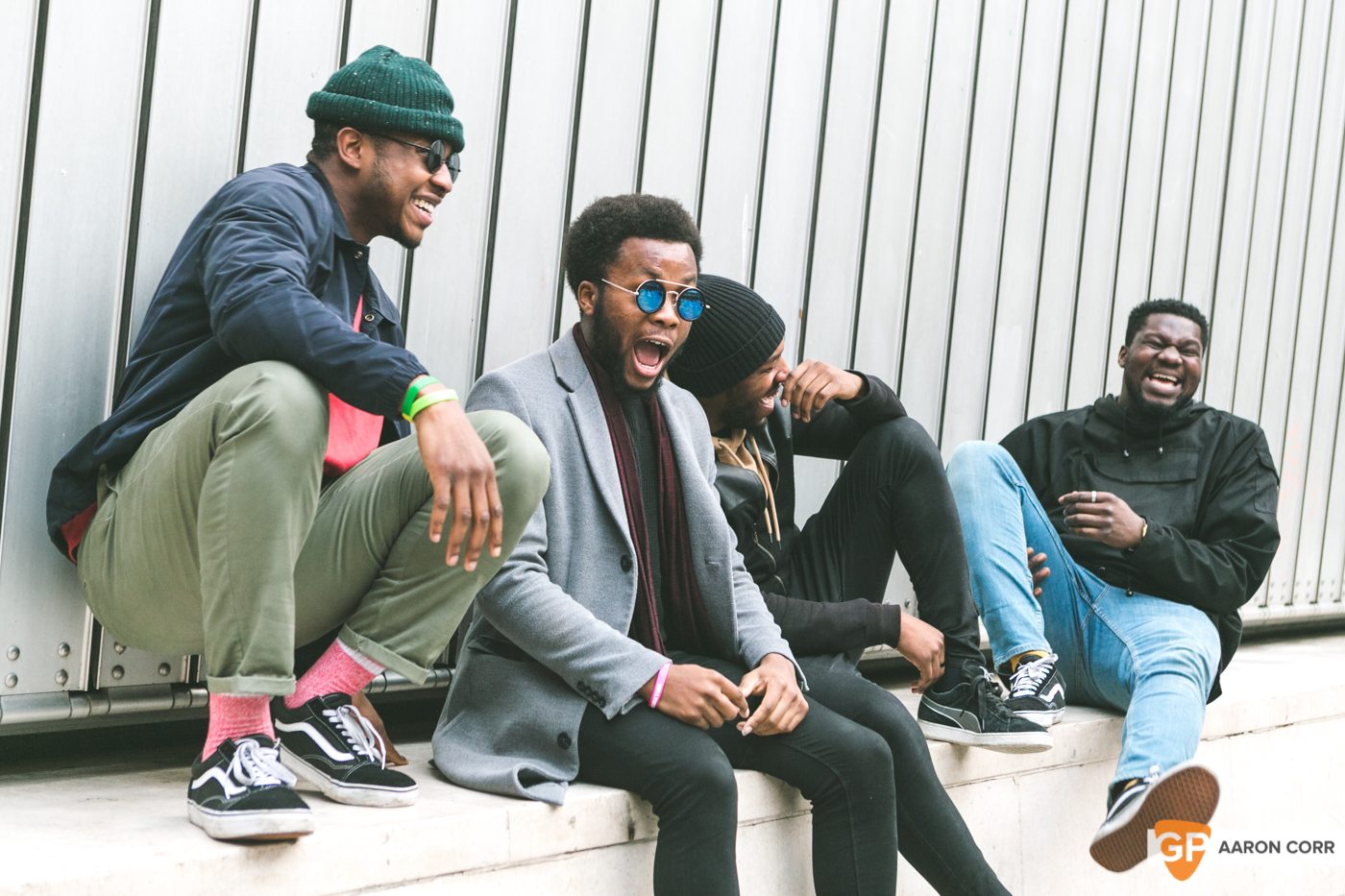 2016 was a great year for music. In their own words, it was "complex and being digested at a crazy rate, something which they cite Kendrick Lamar's 'To Pimp a Butterfly' as breaking new ground towards. Solbas and Glory seem particularly impressed by Chance the Rapper's accomplishments. "Chance's album, 2 or 3 years ago would never have made the noise that it made. Chance is paving the way for a lot. He's the definition of freedom."
We ask them whether they think that hip-hop is engaging with faith more. Solbas responds, "I feel that people are involving God in their albums and they're starting to realise there's an ongoing entity in the universe and he does involve himself in certain situations.
"I feel like they're realising that more" says Solbas noting "I don't think it could work for any other musician or rapper to talk about God or Jesus as much as Chance does." And he has a warning for anybody who intends jumping on the bandwagon. "You're not going to get big doing fake stuff."
He later expands, "Chance takes a classic gospel song, [Fred Hammond's Are you Ready? was sampled in Blessings from last year's 'Coloring Book'] comes on SNL and it goes viral." They both then begin singing Are You Ready.
How can this shift in consumer openness play to their strengths, "Before Super Silly we were in a band called No Limits. We played songs with arrangements because that's what we loved. The reason we made Super Silly was to make it easier to digest. We figured out that people actually don't mind-Hiatus Kaiyote - they're music is being digested at a crazy rate. It's definitely bled into how I write my songs. I'm not afraid if an arrangement comes into my head."
Glory and Solbas converse the way two people who've known each other since the early noughties and perform in a band together would.  Glory, the much more business-minded and reserved of the two is happy to take a step back and allow Solbas to fill in the conversation while he collects his thoughts.
Despite Super Silly's obvious promise, make no mistakes about it, they're fully aware of what they need to do to make it in such a ruthless cut-throat industry. Glory who owns his own business assures us that "music is a business and we're in a venture together."  They must have their "visions in line" and "be committed".
We ask them whether this is made easier from growing up together. They reply affirmatively.  "I feel like anything done in a band requires a lot of patience, a lot of vision and ambition and getting people thinking the same way," Solbas explains.
"I feel like everyone knows the end goal. We can be friends for as long as we want but thinking the same way is always going to be hard. Musically, especially, the fact that we grew up together plays a big part into ourselves.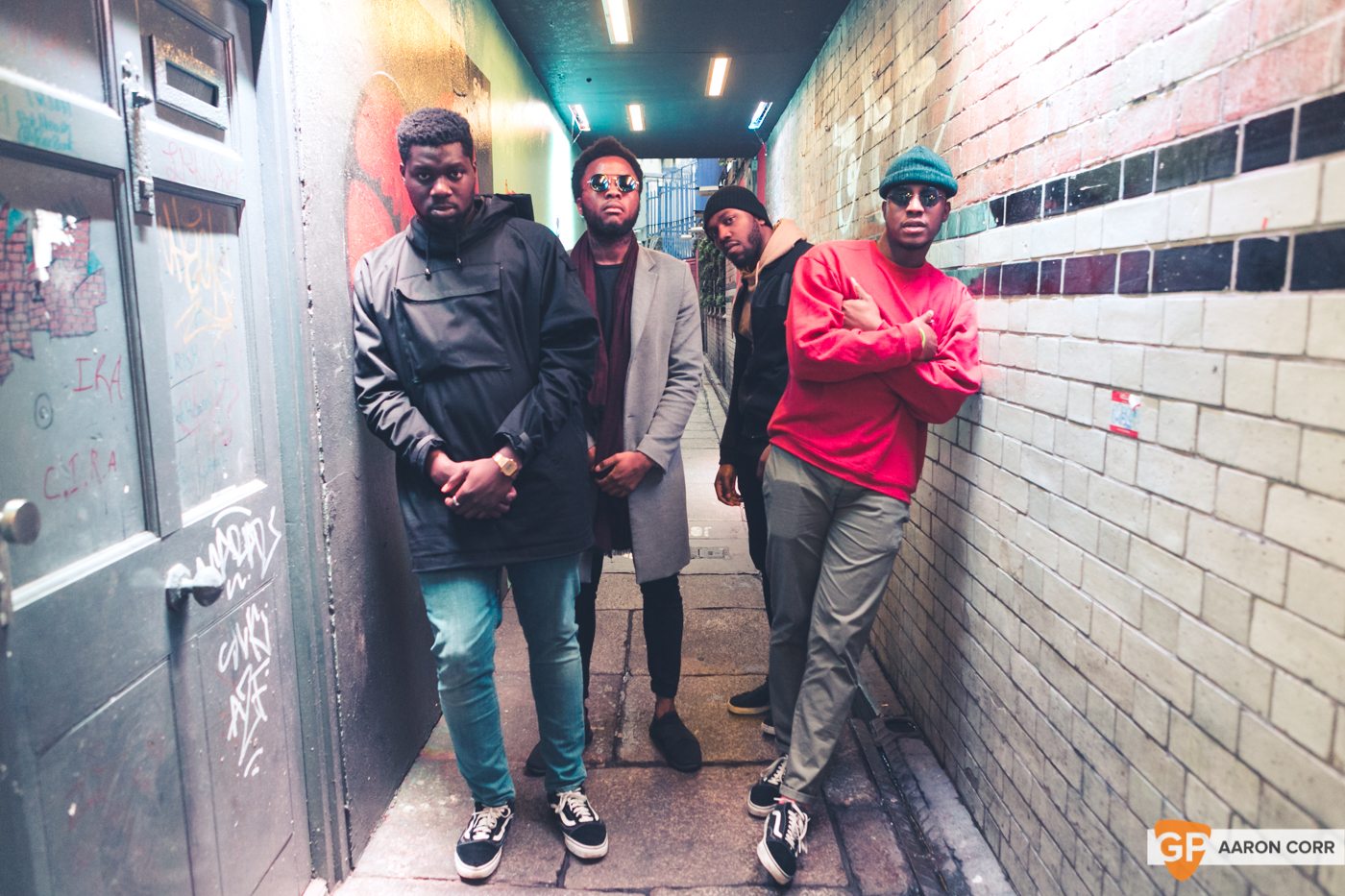 "His music has influenced me and my music has influenced him.  He really likes gospel music. I don't listen to it all the time, but he could show me something and I could be like 'I really like that." Furthermore "you can accommodate for each other's flaws because of that familiarity", they explain. Being aware of your own strengths and skillsets in anything is vital. And they know this.
Annie Mac recently commented, in an interview about her favorite thing about music; "…culture clashes and their consequences can be amazing things." This is that in motion.
The story of how Super Silly got to where they are isn't straightforward.  Glory and Solbas arrived in Ireland in 2000 from Germany and Greece respectively.  They both then became involved in the gospel scene.
"The church needed a bass player. My Dad started teaching me at eight but I didn't put a lot into it but by 11, 12, I started focusing on it a lot more. That's how I got into the gospel scene, from playing in different churches," elucidates Glory.
As for Solbas, "The church needed a drummer so I learned that and then my friend came from Greece - I used to live in Greece as well - and I taught him how to drum. Then when he got good enough it turned out they needed a keyboardist. So, it was 'you learn keyboard now' so, now I play keyboard." 
In amongst No Limits the pair (and Alan have also played in a band for high-flyers and fellow African-Irish R'n'B stalwarts, HARE SQUEAD, something they remember with fond memories.
"We went to Canadian Music Week in May and they invited us back for the fest in July. It was the best holiday we ever had - well, it wasn't much of a holiday because we had rehearsals every day. The people are so friendly, the girls! The vibe! You gotta go!" 
Now they're part of Word Up.  "Phil [Udell, founder and head honcho of Word Up] saw us. Initially, he just wanted to be our booking agent. We released No Pressure and did a Bello Bar gig for them and then he wanted to work with us some more so we had a meeting with him and I kinda talked him into managing us."
When we talk plans for 2017 with Super Silly they are frank and honest. "The music business is a business. It's probably about 70% business and 30% music. What we're trying to do this year, is lock the business down. We'll probably release an EP. It's been agreed on. We could probably release one right now. We've seven songs written." While there are currently no release dates set in stone you can expect to hear at least some of these songs "before the summer."
It's this patience and vision that Solbas earlier alluded to that shows that Super Silly is a serious band. One that are happy to bide their time until they're confident about releasing something. And you can sense this freedom too, interwoven throughout their oeuvre.
Super Silly is just a snapshot of the burgeoning hip-hop scene in Ireland. Given their early potential, don't be surprised to see Super Silly ascend to bigger heights in no time.
Super Silly will display their prowess on stage before hip-hop legend Chali 2na of Jurassic 5 fame, at The Sugar Club on January 27.