Tonight, Sundara Karma will play their first Dublin show, but they are not unfamiliar with the country that hosts them: "We've all been here separately. My Dad is from Dun Laoghaire. All his side of the family are Irish. So, I've memories of being here when I was very little," says singer Oscar Pollock, who is proud to be named after the great Oscar Wilde.
We got a chance to meet the band backstage before their gig in The Academy, Dublin. Their green room is a disorderly landscape of platform shoes, cheese and hummus. As a gender-fluid, morally-conscious, environmentally-concerned English rock band, there is a lot to talk about. But before chatting backstage to Oscar Pollock and Ally Baty about sobriety, conscious-consumerism and the current state of Brexit, we got to discuss their new LP 'Ulfilas' Alphabet'.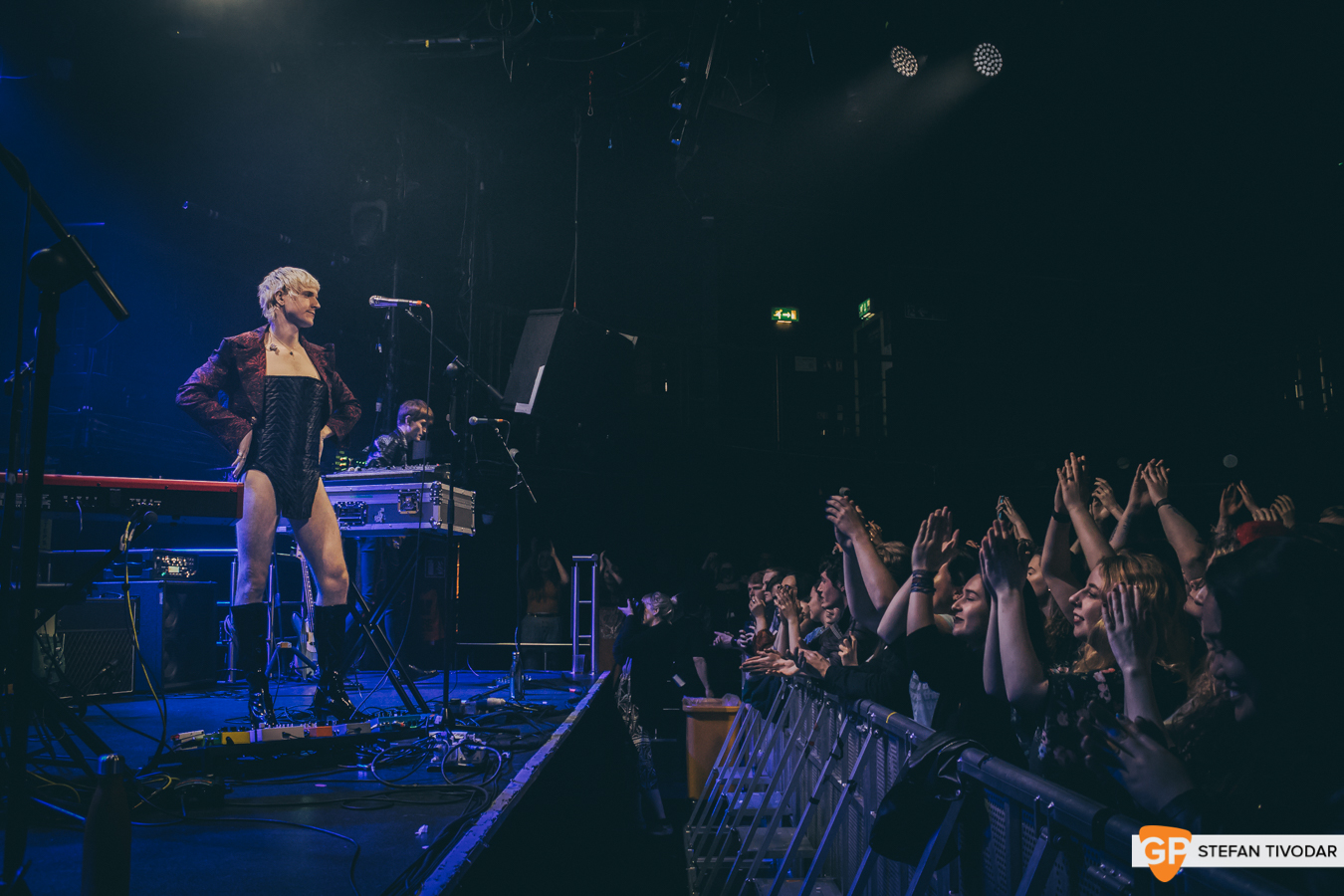 Following on from their debut album 'Youth Is Only Ever Fun In Retrospect', the UK band have reinvented themselves with a more daring and multi-layered second album. This evolution Pollock sees as a natural response: "I think maybe there was some stuff in the first album that we felt unsatisfied with… that we hadn't quite scratched the itch we were hoping we would. I think it's how it works with albums, they tend to be a reaction against whatever thing came before it."
The last time the band spoke to Goldenplec, back in 2017, they had just finished playing a string of shows at SXSW. "My voice was fucked," Pollock laughs, recalling the experience of playing eight gigs in a week. Heavy touring and partying are sure to take a toll on the body, but the latter is now not much of a concern for the rock vocalist: "I've been sober for two years now. The partying thing, luckily, isn't a temptation too much."
Upon setting out for Dublin, Pollock tweeted from the band's profile that he's "got a bag of mixed nuts and raisins and the lads have been drinking since 11am." When quizzed on the tweet, guitarist Ally Baty simply says "yea me and [the drummer] Hayden like a beer. It doesn't get crazy though." They both laugh after Pollock chimes in: "It's fucking mental. Trust me, I'm sitting there sober."
Unsurprisingly, abstaining from alcohol while in a touring band can come with its struggles: "It is difficult," confesses Pollock, "but you have to kind of weigh up the pros and cons, and for me the cons were fucking heavy. So, I just remind myself of that."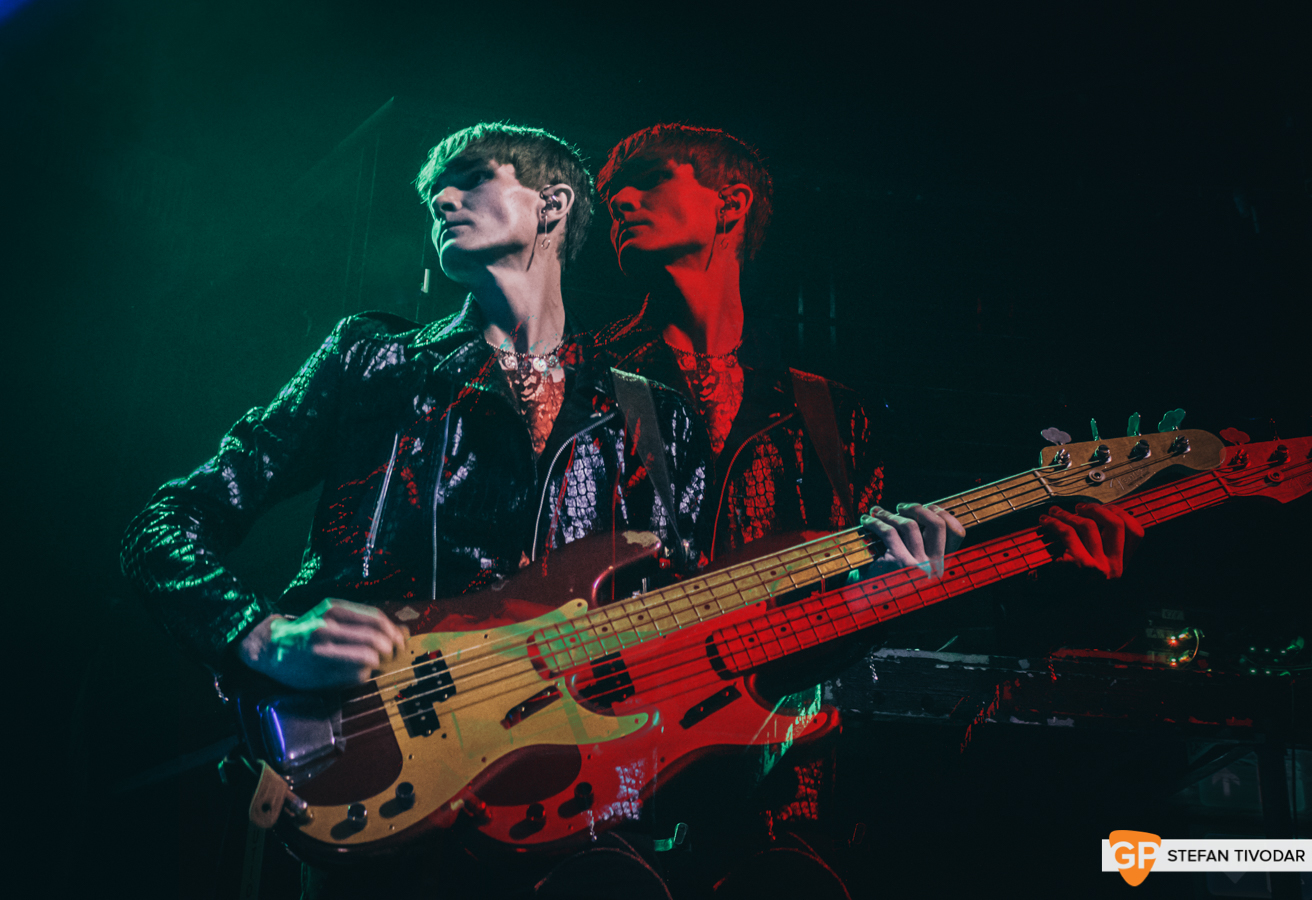 It can't be easy living a life of sobriety in a job that so often has you in clubs and pubs, regularly exercising your restraint and self-confidence. This strength of character in Pollock also shows when speaking on the topic of gender-fluidity: "I suppose it's just to do with having the confidence to express who it is you feel that you are. What breaks my heart is when somebody is presenting themselves in a way that they don't want to be, [when] there's another part of them that they'd much rather show to the world."
While being conscious about themselves, they are also conscious of their effect on the environment, as the band are vegetarian: "I'm vegetarian now," Pollock states. "Although I read a lot of stuff that made it seem a lot more complex… [But] conscious eating is something that needs to be promoted, regardless if you're a meat eater or a vegan or a vegetarian… It seems like now is the time to make the change and dramatic change is required."
With demonstrations like the recent People's Climate March displaying the new generation's unease with how the government are handling climate change, Pollock is unnerved but hopeful: "I do feel positive. I don't feel negative about it yet," says the singer. "But I get really confused, it seems so obvious to people like us, what needs to be done. But it just becomes really fucking spooky why it's not clicking in the heads of the politicians."
The government ignoring the will of people is an ever-more potent narrative with the current story that the six million-plus signatures to revoke Article 50 is being sidelined in parliament. News of which further irks Pollock: "I mean it's fucking crazy, they're not listening. What is really required for these governments to listen to the people?"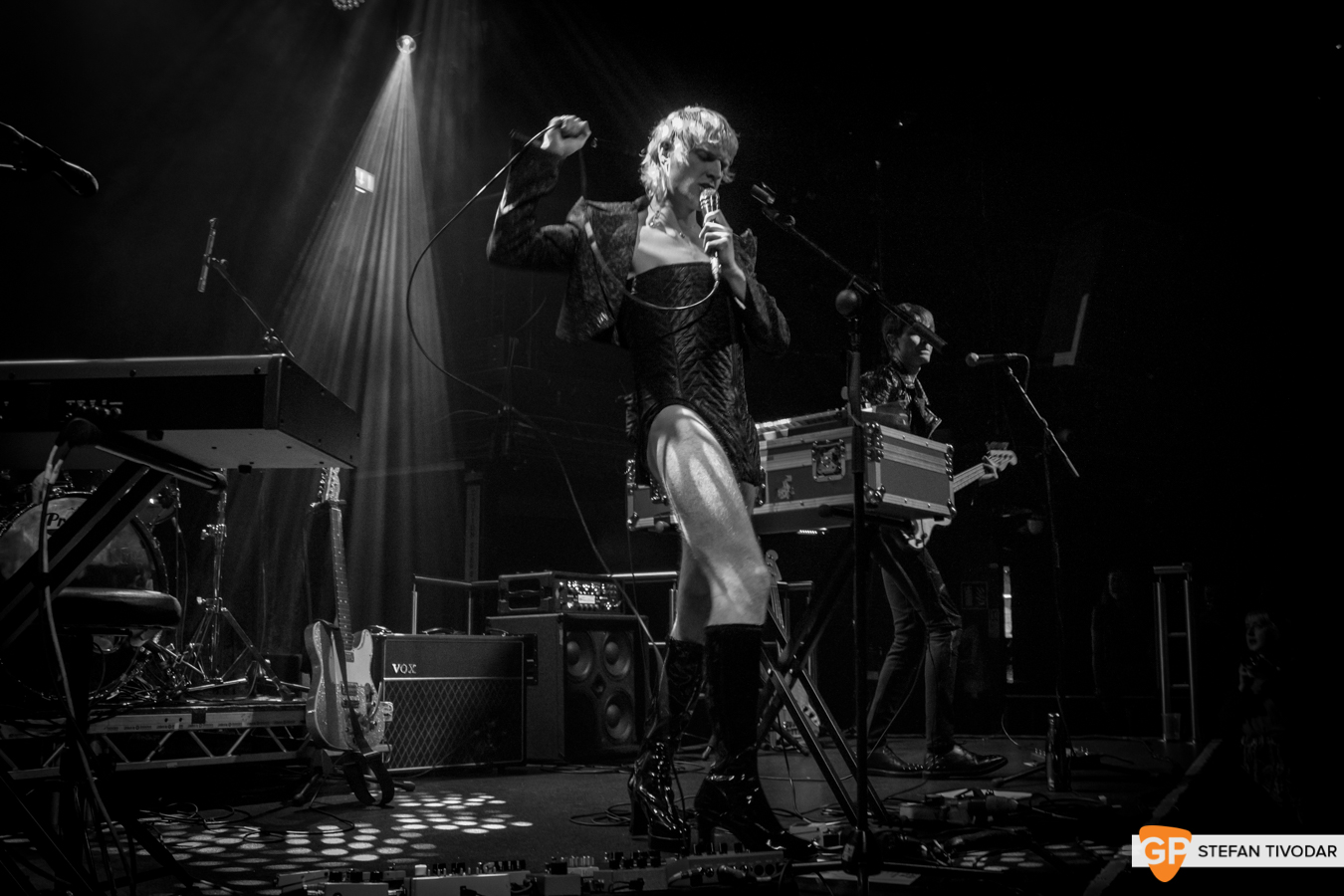 With Brexit looming, touring has its level of uncertainty for the band: "It's going to make it hard I suppose, touring in Europe. We're waiting to see what we're going to do for the European string on this tour cycle now," says Baty, before Pollock interrupts in-jest: "I've got an Irish passport, so I'm ok."
All things considered, there's always Plan B: "Ah we'll have to marry Europeans or something," declares Baty in a dry wit.
With Sundara Karma's new LP 'Ulfilas' Alphabet' we have seen the band grow. The album is a bold and impressively coloured piece of work, and they come equipped with an expressive and accomplished live show. Let us hope the next time coming back to Ireland won't cause much grief. Otherwise, we can sure rustle up a few marriages of convenience for them.