Tom Dunne has one of the most recognisable voices in Ireland. A renowned connoisseur of sound, his passion for music both new and old remains undiminished. His radio show on Newstalk is the perfect release valve for a man who not only loves music, but is compelled to share with people.
It is perhaps this need to share music with others that brings him back to Something Happens for a limited run of shows every year. Many bands continue for the wrong reasons, but Tom Dunne and Something Happens clearly do it for enjoyment (theirs and their audiences) and with a back catalogue of tracks such as Parachute and Hello, Hello, Hello, Hello, Hello at their disposal, who could blame them for dipping their toes back in from time to time.
We caught up with Tom Dunne for a quick chat ahead of the band's performance in the Set Theatre, Kilkenny this weekend.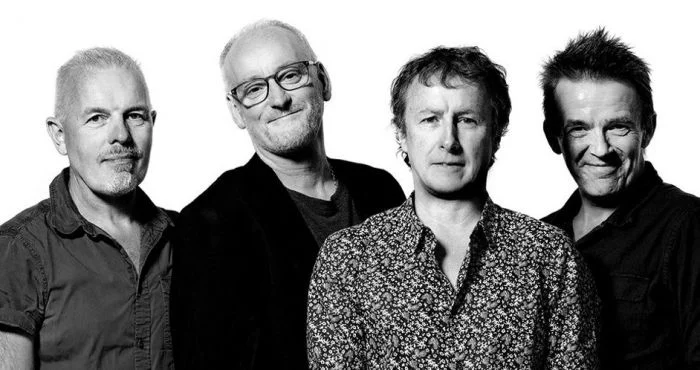 You performed Parachute on the roof of RTE during lockdown. Whose idea was that? Did you feel like The Beatles for 15 minutes or was it just a bizarre situation being up there?
It was Alan's idea – the boy's a genius. It was more at the odd end of the spectrum than the Beatles end. As it was peak Covid it just felt really great to be out and performing. I was very aware that RTE were excelling themselves in the filming and I knew it looked pretty amazing so I felt my main job was to not mess it up!
Are you surprised by the enduring popularity of songs such as Helllo Hello Hello Hello Hello and Parachute considering the band don't have much of an online footprint and don't perform that often?
More grateful than surprised. Parachute in particular was an oddity from day one. We played it days after having written it at an RTE radio concert. Then a week later when we played 7 Bands on the UP at the SFX the crowd went mad during the intro – and at that point we had never played it live or recorded it! It also made top 3 in Belgium. Virgin of course didn't want it on the album.
With that in mind, 'Bedlam A-Go Go' turns 30 next year. Have you any plans to celebrate the album?
That was a difficult album to record and is not overly endowed with happy memories for us, that said, yes I would like to revisit it. There are many bits I thought were really great, especially the guitar parts. We might need therapy, or it could prove to be therapy, but I'd be up for it.
Many classic Irish acts have been hesitant to do reissues until recently. Are you glad that the likes of Revelino are getting recognition for their old albums? Who would you like to see have a revival from your generation of acts?
A House off the top of my head, The Stars of Heaven too would be great. Vinyl compilation albums, a lot of work I know, but they'd be great. Mother Records: The Subterraneans, In Tua Nua etc and my own Thirty Best Irish Hits but be superb. You'd have to do the licensing all over again!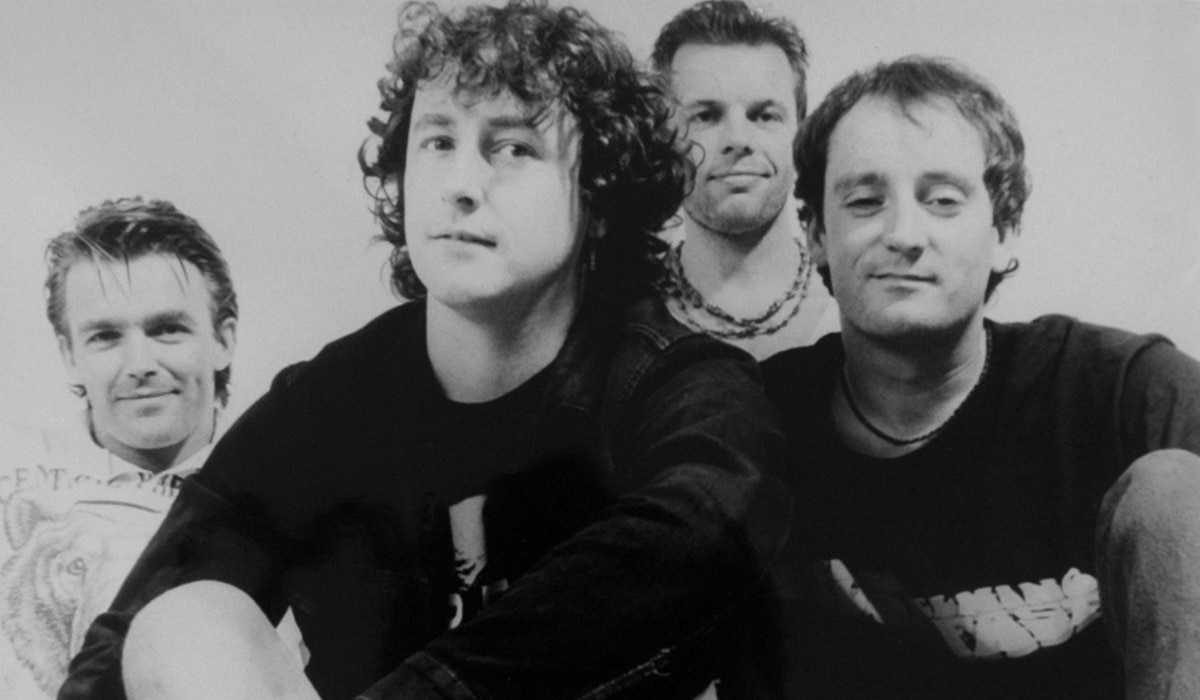 Why isn't your final album Planet Fabulous on streaming platforms?
No idea. I don't really know how it works, some lovely stuff on that album!
Why have Something Happens chosen not to release any original material since reforming?
We wrote an awful lot of songs. To get signed again in the USA we had to scrap all the Virgin songs , Hello Hello, Parachute etc, and write a whole new set! And we did, the big set closer was Momentary Thing. All of that kind of sapped our enthusiasm. That said, there might be a Christmas song , yes, honestly.
It's clear from your radio show that you are still very passionate about new music. How do you keep that fire alive?
Obsession. From the time I heard Michelle playing on my mother's radio I've been drawn to it. It's like a teenage crush that never died. There'd is something in music is intangible and timeless. I'm always waiting to hear that one song that will just leave me speechless again and I'm happy to say it happens most days. Great records capture a spark in people, a time in their lives, a bit of their passion and humanity, their uniqueness.
Are you impressed with the current crop of Irish musician's output?
The current crop of Irish music is astounding. Just off the top of my head: Mick Flannery and Susan O'Neill, Emma Langford, For Those I Love, Sack, Pillow Queens, House Plants, David Keenan, Villagers , A.Smyth, Soda Blonde, Brendan Tallon, MDK, Cat Dowling, Keeley, it goes on and on. I'm always impressed by the writing, they all seem to be getting better at realising their vision.
Apart from playing new records on the radio are you actively involved in helping younger musicians?
I'm always available for a chat and will lend an ear to anything that is sent in. You have to give constructive advice and not rain on any parades but the advice is always 'write and gig, write and gig.' I may have plans for an 'open mic' night, but its too early to say.
Are you concerned about the sustainability of the industry?
I haven't a clue what to think. How do we move forward in a world where physical album sales are negligible even for big artists? The demand for what artists do, it's soul food on a stage, has never been higher but the business model is crazy. The pot needs to be shared. And smaller acts withhold music from streaming services at their peril. Like it or hate it its how music is disseminated now.
Are there any initiatives you would like to see the government undertake to make the Irish music industry more sustainable?
Tackle the streaming services and the record companies. Income for them is shooting up, talk of buying Arsenal FFS, but the share out is unjust. Artists are too small and weak to take on these giants it has to come from Government.
Something Happens play The Set Theatre, Kilkenny on Sunday September 12th. Tickets €30.00 on sale here.