All good things must come to an end. Earlier this week famed Dublin club the Twisted Pepper announced that it would be closing its doors as a music venue for good. Ahead of the final few days of Abbey Street fun this weekend, it seemed fitting to write a eulogy of sorts.
It was hardly a space without its problems, but for all the sweaty walls and sometimes sketchy sound (in the earlier days), there's still no doubt that with Twisted Pepper the people of Bodytonic provided something unique for Ireland's capital over these past seven years.
We reached out to some of the artists, promoters and patrons to whom the Pepper became something of a second home, reminiscing on their times in the venue that veritably became a part of Dublin's music history.
For people like Tadhg Byrne (of Meltybrains?, Sim Simma and Junior Spesh), the closure of the venue really is the end of an era. "This is not going to be easy for me. The Twisted Pepper has been part of my life since I left school", he says. "After looking back on all of the nights I've been involved with, I realised how important the venue was for me - almost everything I've learned about the music business has come, in one way or another, through The Twisted Pepper."

Byrne has a lot of wonderful stories from his time in the Pepper, particularly through his work as a promoter for Junior Spesh – be it getting to bring Freddie Gibbs to Dublin for the first time, having to repeatedly tell Nina Kraviz that he didn't want to give her his Spesh t-shirt, or the box room incongruously ending up covered in hay.
Byrne fondly remembers getting the ear bitten off him ("to put it lightly") after organising a gig with Girl Band, Spies, We Arrive Alive, Peaks and Jet Setter back in 2012, letting them all celebrate in the back room before he left for Notting Hill Carnival the following morning. "The next day, while I was in London, I got a phone call... apparently Peverelist was playing in TP that night and they had taken him up to the back room only to find the room completely wrecked, with an overpowering smell of stale beer, cigarettes and god knows what else."
The more people we talk to, the more evident it becomes that there are a lot of bizarre and reckless stories associated with the Pepper's musical past. Eoin Hennessy of the now defunct Well Known recounts stories of Action Bronson refereeing a fight between the friends of Dublin rapper Lethal Dialect, and Jacques Greene giving a half hour lecture on the importance of the Doge meme.
Indeed, the Pepper is very much the sort of venue steeped in such sweetly ridiculous stories for those involved in Dublin's music scene. Ben "Bix" McKenna, the musical polymath best known as a member of Meltybrains?, is full of such tales, the least inappropriate perhaps being the first ever Dublin Melty show, which took place in the main room of the Pepper.

"We did not expect the place to be that packed when we played", McKenna recalls with enthusiasm. "We took the piss, sang, rapped, danced and I wore a full body green morphsuit (we were all wearing crazy clothes). After the gig we were backstage looking at the wall of signatures and we thought it was really cool. I then proceeded to put [Meltybrains? drummer] Micheál on my shoulders so he could write on the roof because nobody had done that and we just had to be different. I hope they keep that wall, it has such a history."    
Beyond that tangible sense of its great musical past, the Twisted Pepper is also perhaps best remembered in its prime for its unequivocally friendly, accepting atmosphere. It is difficult to think of another venue that would allow as many weirdly niche events to happen – Hennessy recalls his friends at Manma Saor doing an especially bizarre first gig at the Pepper – "They set up a screening of David Attenborough's 'The Deep' while we all got extremely mauldy."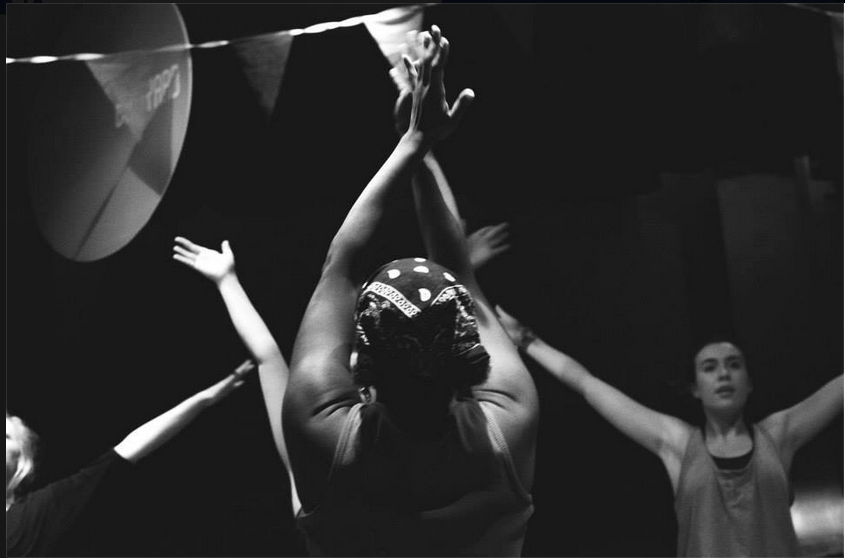 It is in talking to Reeta Wilson – now of Sim Simma – that the familial vibe of the Pepper becomes truly apparent though. "I started going to Twisted Pepper in 2010. I ventured into Junior Spesh alone as most of my friends were in college or worked during the week. The music was pumping and the vibes were very friendly, upbeat and non-judgmental – I only add the last part in as I soon realised most of the people there were younger than me. It didn't take long for me to make friends, all of whom are my great friends today. It wasn't long before I started going on Fridays and Saturdays as well and I got to know the staff, bouncers and most Bodytonic crew. Everyone was always so genuinely kind, fun and totally all about the music."
Back in 2012 Wilson was moving to Winnipeg, Canada – "As a token of their gratitude and appreciation for my dedication to the club, Bodytonic asked me to DJ at Twisted Pepper's New Year's Eve Party as a going away present", she says. "I was so surprised, humbled, and downright excited to be asked to spin alongside Dublin's finest DJs and producers! They didn't have to do anything for me, they not only said goodbye but saw me off with a bang! I'll never forget the generosity and the feeling of being so accepted."
Upon returning to Dublin, Wilson began to teach Reggae Yoga at Sim Simma in the Pepper's basement which, to her, is the ultimate proof that the venue remained inclusive and she was still part of the family – "I am forever grateful and am gonna miss that club big time!"
For the likes of Byrne, Hennessy, McKenna, Wilson and many others, it must be surreal to see the Pepper go, but endings are also beginnings. Over the seven years it was open, the Twisted Pepper was host to odd and amazing moments of Dublin music history. More than that, though, it was a place that forged friendships, and ultimately raised the bar for Dublin venues to provide something a little different.
It's sad to say goodbye, but we're very excited to see what Bodytonic have lined-up next; it seems a safe bet to say that it's going to be special.
The Twisted Pepper Closing Weekend is under way now, you can book tickets here.