On this year's Vans Warped Tour, Chicago's Sleep On It have been able to see their hard work pay off, having released their debut album in November 2017. Bassist AJ Khah sat down with us to talk about songwriting and signing to a label.
Speaking of their experience on Warped, Khah says, "It's summer camp for rock stars. It's been an honour to be a part of the last one." That being said, it's not all fun and games, "It is tiring, I will not sit here and say going 20 days without a day off is easy, it is not!"
Looking back at the time since they released 'Overexposed', Khah explains how they have grown as a group, "It's been a fun and trying time, it has definitely tested us as a band. It's our first album cycle so, we're still trying to get our legs underneath us and figure out what it's like to be a professional band, and one that everyone takes seriously." In the last year, the band have been learning more about themselves, "I think the biggest thing is discovering us as professionals, we know who we are, who each other are, but I guess it's more about making sure we stay true to ourselves and not let outside perspectives change us."
Even though it has had it's challenges, there have been clear upsides, "It has been awesome, the love by our fans has been phenomenal. We're growing fans every day, we don't want to move on too fast, we want to make sure it gets to as many ears as possible before we move on."
Before the 'Overexposed' era, the band released their 'Lost Along the Way' EP which was the first release with singer Zech Pluister. Kahn explains that the band felt as if they wanted to release an EP as a way to introduce the new identity of Sleep On It and get a new start in the industry. "The EP with Zech," he explains, "was one of those situations where we didn't really have a record label, we were a young band, transitioning between singers and we really thought that if we just tried really hard to make a good EP, we could get a foot in the scene." And that they did, at this time the band met Equal Vision Records, "We were really lucky that we wrote 'Burning At Both Ends' and by time we were done recording the EP we were in talks with Equal Vision about signing."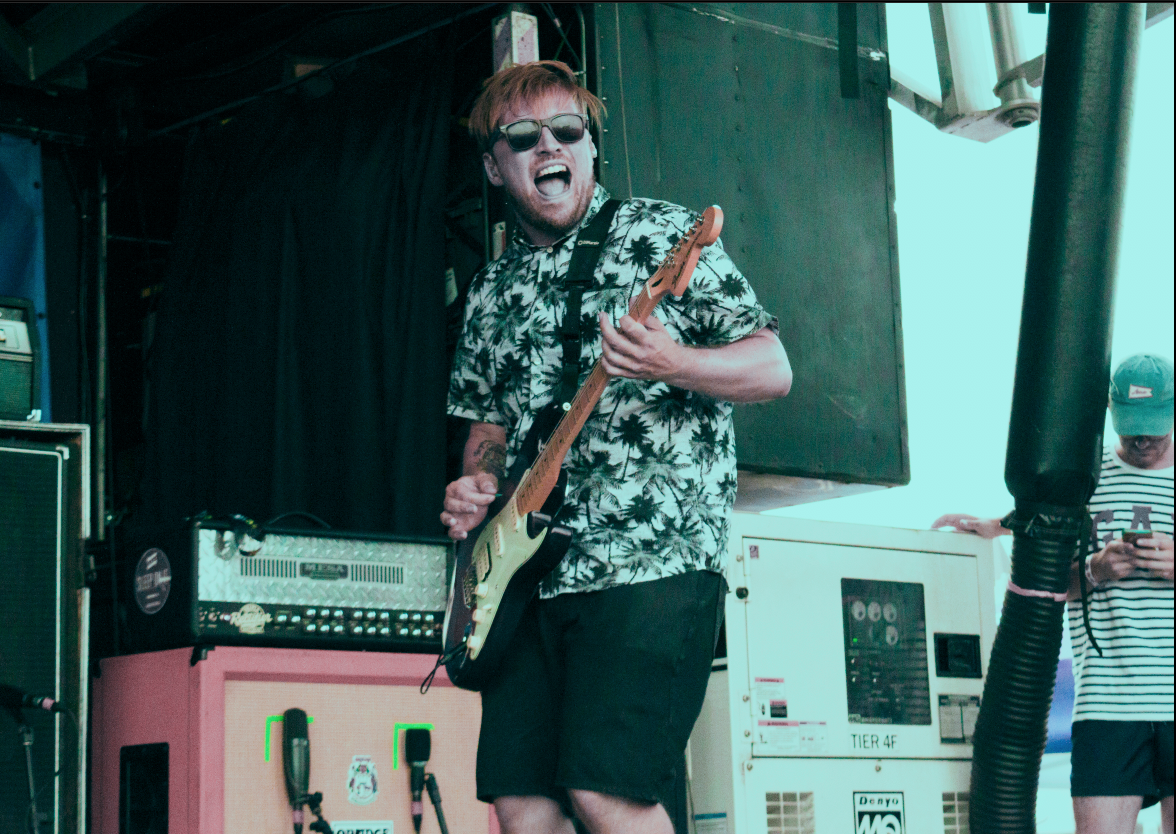 The band were keen to get the EP out quickly as a way to show people who they were, "The EP for us was just our stamp and statement into the music industry." Then, when the time was right, the moment to release their debut album arrived, "We would love to have a back catalogue, but with 'Overexposed' we felt that as a whole the piece was so strong it could stand on it own."
When it comes to writing, Sleep On It have a collaborative process. That being said, Khah is full of nothing but praise and pride for guitarist and vocalist TJ Horansky, "I will always tell TJ this and anybody who listens, he is one of the best ever songwriters in my opinion. I've listened to him write numerous songs and each time I always think it's a hit, I think he's a phenomenal songwriter. TJ is a madman behind that guitar. I think with him leading the helm with our songwriting, I've always believed in our music. I love the EP but 'Overexposed' to me is more of a masterpiece overall."
Looking at their writing process, Khah admits it can be random, "Our writing process is super weird," he laughs, "TJ wrote Fireworks with his band Goodnight City Lights in college and I love that song and I wanted to be a part of his band then. So when I joined Sleep On It and he was in it I was so happy so to bring back Fireworks.  That's the one song he wrote completely by himself." Apart from that song, they all have a hand in writing, "For See You Around, we had nothing in mind we were just jamming and TJ or Jake or Luka did something on the drums and something came out of there, within 30 minutes we had written the whole song as a band. We're very inclusive in songwriting. TJ to me is the one that puts the polish on it, finishes it off."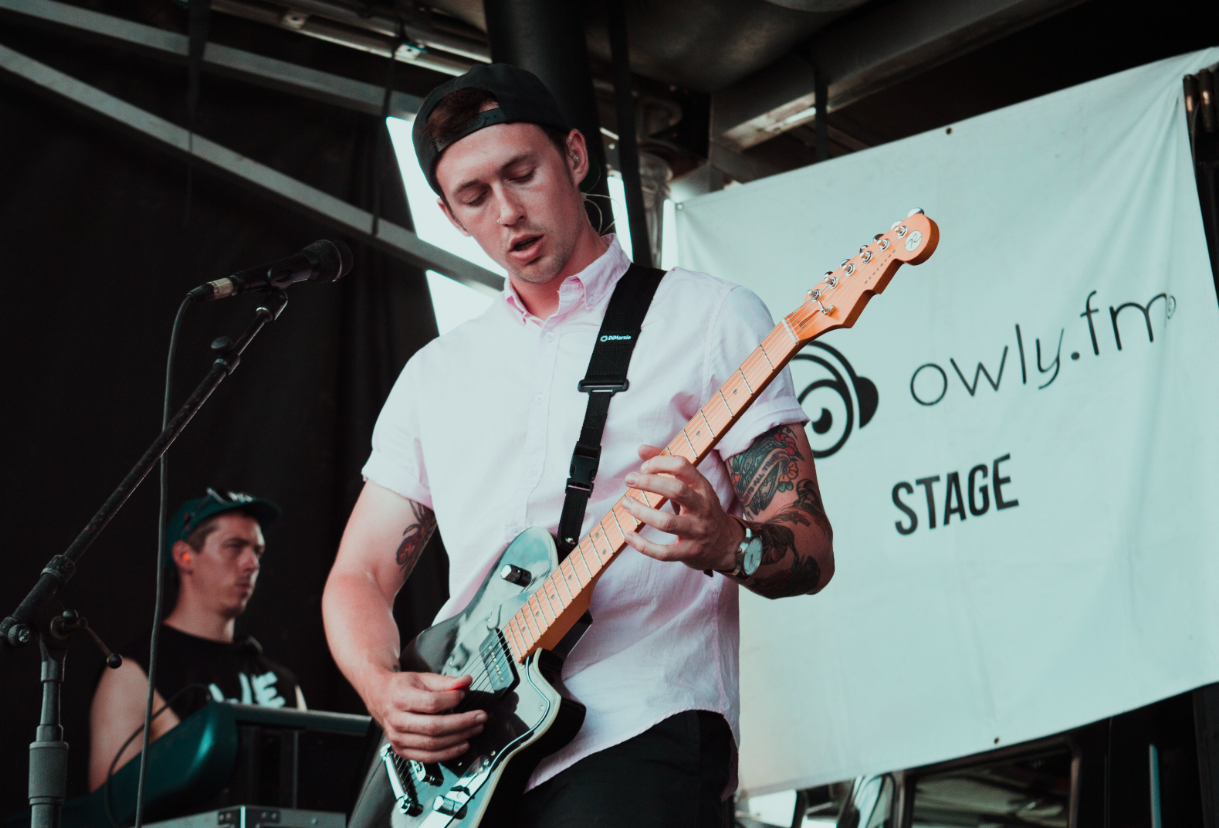 One thing it's impossible to ignore about Sleep On It is how genuine they are. Whether it be in their music or as people, it's clear that they care immensely about what they do. This becomes clear when Khah explains the story behind their song Window, opening up about what that song meant to them. "Me and TJ went to college together," he explains, "and we have a friend he likes a brother to both of us. His mom passed away while we were writing the album and for the first time in our lives we felt affected by someone's death that we really didn't have much interaction with before. To see our best friend hurting so badly... we just wanted to write something that showed him we're hurting with you. When I first heard that song and heard what it meant it brought me to tears. He has a way with writing to bring out the best."
With the songwriting down, and the band in a good place, the decision to sign to Equal Vision Records wasn't easy. "That was an argument among the band mates," Khah says, before adding that now he has no complaints, "When we signed to EVR we loved everything they told us, they said a lot of things and they've been a great record label. They've been awesome to us and treated us great." Although, he does admit, "It's like every business decision, there's going to be arguments and tension within the group. I'm the stickler, I'm the business man of the band. If anything comes to money or the business or how something's going to be represented, I'm gonna be there.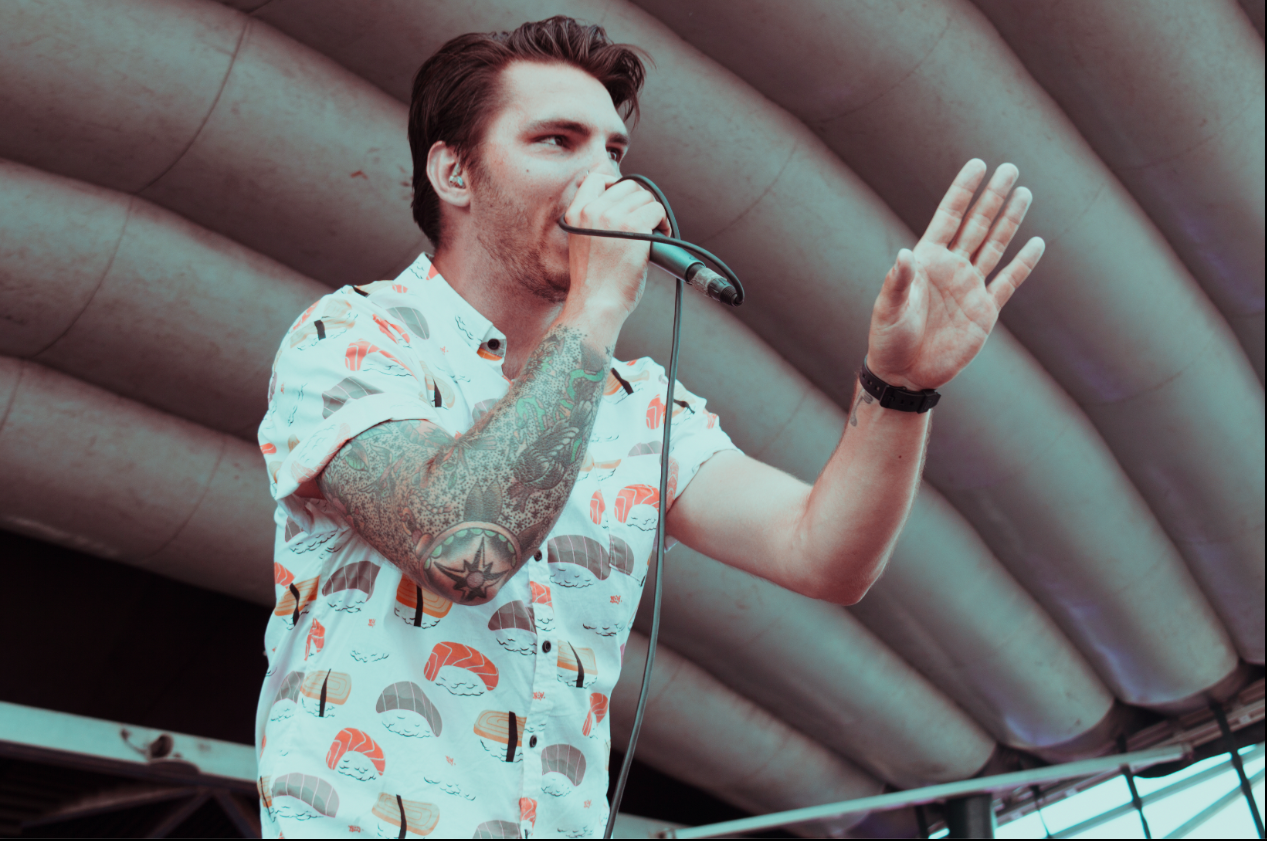 He explains that this business acumen is something he's always had, "I was a business major, my dad's an entrepreneur so it's just kind of in my blood." Which came in handy when signing to a label, "during the negotiation process there was a moment where I was like 'we can't do this, we have to walk away'." But then, after leaving the table the band and Equal Vision eventually came back together, "We ended up getting back on the phone with EVR and having a conversation and realising we'd rather be working with EVR and put out a great album, we're so happy to be a part of this record label and they've helped us a lot. With every business decision you have to stick to your guns. We stuck to ours and I think in the end we were both happy."
So, having been a business major, the change to rockstar might not seem like a natural progression for some. Khah explains that for him, it was all part of a deal with his parents. "Both of my parents immigrated to the United States," he says, "both me and my sister are first-generation, born in the U.S., so for them to have a son that didn't go to college just wasn't something that could happen." So, he made a deal, "if I graduated college, they would let me do whatever I wanted after. Whether it be music or law. They always wanted me to be a lawyer or doctor as parents do! They didn't think I'd go to college and still want to be a musician but then that's where I met TJ."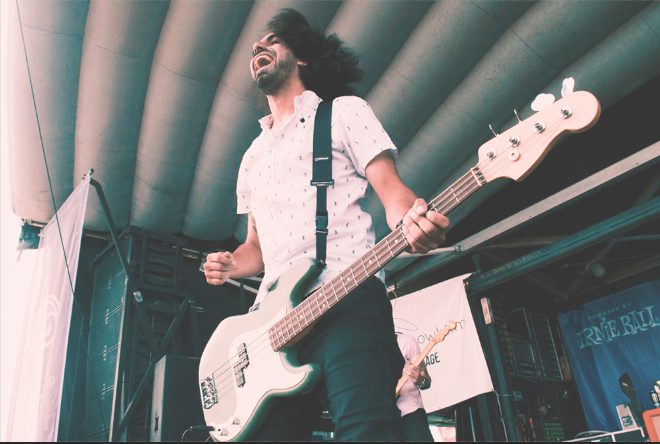 The beginning of Khah's ambitions to work in music came from his childhood. His sister played a major influence for him as a big music fan herself, "For me growing up I always wanted to be a musician, the first concert [my sister] took me to was Fastball and we were sitting next to a guy with a python around his neck and it scared the crap our of my mom and grandma, and for the next year she kept taking me to shows."
At some of these shows, Khah even had some encounters with rock royalty, "I went and saw Foo Fighters, my sister was a huge fan and I was taking photos of her because that's what she wanted. Then Dave Grohl saw me and was like "Hey, little man, what are you doing?" and I explained and he was like "what a cool little brother" and they took a stool and put it between him and Taylor and I sat with them for like 20 minutes while they were signing CDs." Khah expresses his appreciation for his sister's influence, "My sister definitely got my involved in music and I love her to death because of it. From that moment I wanted to work in music."
So with a successful debut album cycle under their belts, where do Sleep On It go from here? Khah says that although they're not in a rush, "I think there will be more music sooner than people anticipate just because we're a workforce of a band. The second there's demand we want to fill it. We want to keep everyone happy."