Belfast-born mezzo-soprano Sinéad O'Kelly makes her debut with Irish National Opera this month, playing Ottone in the new production of Griselda by Antonio Vivaldi, directed by Tom Creed, with the Irish Baroque Orchestra conducted by Peter Whelan.
A recent graduate of the National Opera Studio in London, she is currently a member of the International Opera Studio of Zürich Opera House, and a Rising Star of London's Orchestra of the Age of Enlightenment. The NI Opera Voice of 2013, more recently Sinéad O'Kelly won the National Concert Hall's Bernadette Greevy Award. She's currently based in Switzerland, and we catch up with her by phone.
The last time O'Kelly performed on stage in Ireland was two-and-a-half years ago, in the Opera Theatre Company production of Handel's Acis and Galatea (directed and conducted by the same team). Reminded of that, she reflects that a lot has changed since then: "when I did that I was a soprano in the chorus, this time around I'm a mezzo-soprano, singing one of the solo roles, so it shows me how far I've come in two years, which is great."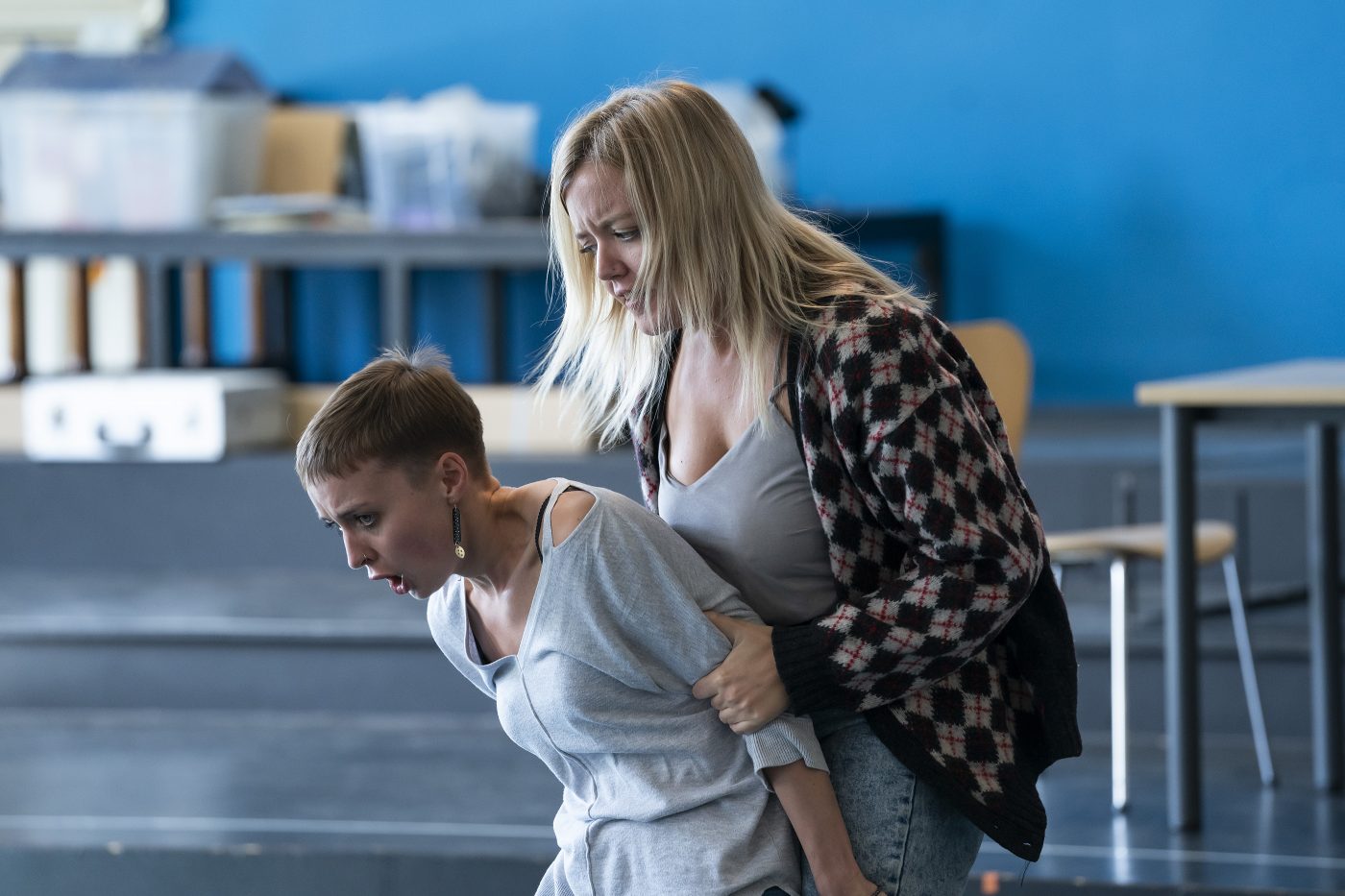 When we speak, she is actually covering two roles at once, singing Flora in the September revival of Verdi's La Traviata in Zürich at the same time as she is preparing the role of Ottone for Griselda, a new and gruelling experience for her – "at the minute I have been travelling a lot, juggling two roles, and it's been a very steep learning curve!" This has created a situation that's challenging in lots of ways, physically, mentally, and emotionally, with two roles that are poles apart.
"They're completely different people – in the production in Zürich, where I'm playing Flora [in La Traviata], she is a total bitch... the director's vision is that she is the arch-nemesis of Violetta, very jealous and very much revelling in Violetta's downfall; whereas Ottone in this production is extremely socially awkward…"
One aspect of Tom Creed's directorial approach to Griselda (and adding an interesting twist to the work's gender politics) is that Ottone, originally a high male role, is here being played as a woman, matching gender to voice-type. "So Flora is this confident woman, and Ottone is the polar opposite: she doesn't have many friends, she lives alone, and she's so in love with the woman that she's been employed to protect. I'm working on making her sympathetic, because on paper Ottone is basically just a villain, a schizophrenic one at that, who can't seem to make up her mind whether she wants to protect Griselda or if she just wants Griselda to be hers. She seems to oscillate wildly between wanting her own happiness and wanting to fulfil Griselda's happiness at her own expense."
The vocal demands of her two current roles also make for quite a contrast. "Flora is not a huge role, not a lot to sing, but the style is completely different and the voices that I'm up against in that show are big voices, and I have to match that in terms of the sound that I produce, to carry over the orchestra. Whereas, with Ottone, it's a baroque opera, it's absolute mayhem! The vocal flexibility that's required has been a really big challenge, so it requires a completely different approach."
A lot of time has been spent focusing on the dramatic role, on answering the question: who is Ottone? "It's difficult to decide the motivation for a lot of the things that she does. The production is set in a modern time, in a very politically-charged climate, and Ottone's role is kind of 'Head of Security', so she sees everything that goes on, and it's her job to protect Griselda and the king. When Ottone realises that the king has made this plan to have Griselda vanish she sees it as her opportunity to act on a love that she's always harboured for Griselda, and it drives her to desperate acts. She uses bargaining, she uses emotional blackmail, all culminating in an almost military coup, in which she attempts to force Griselda to be with her."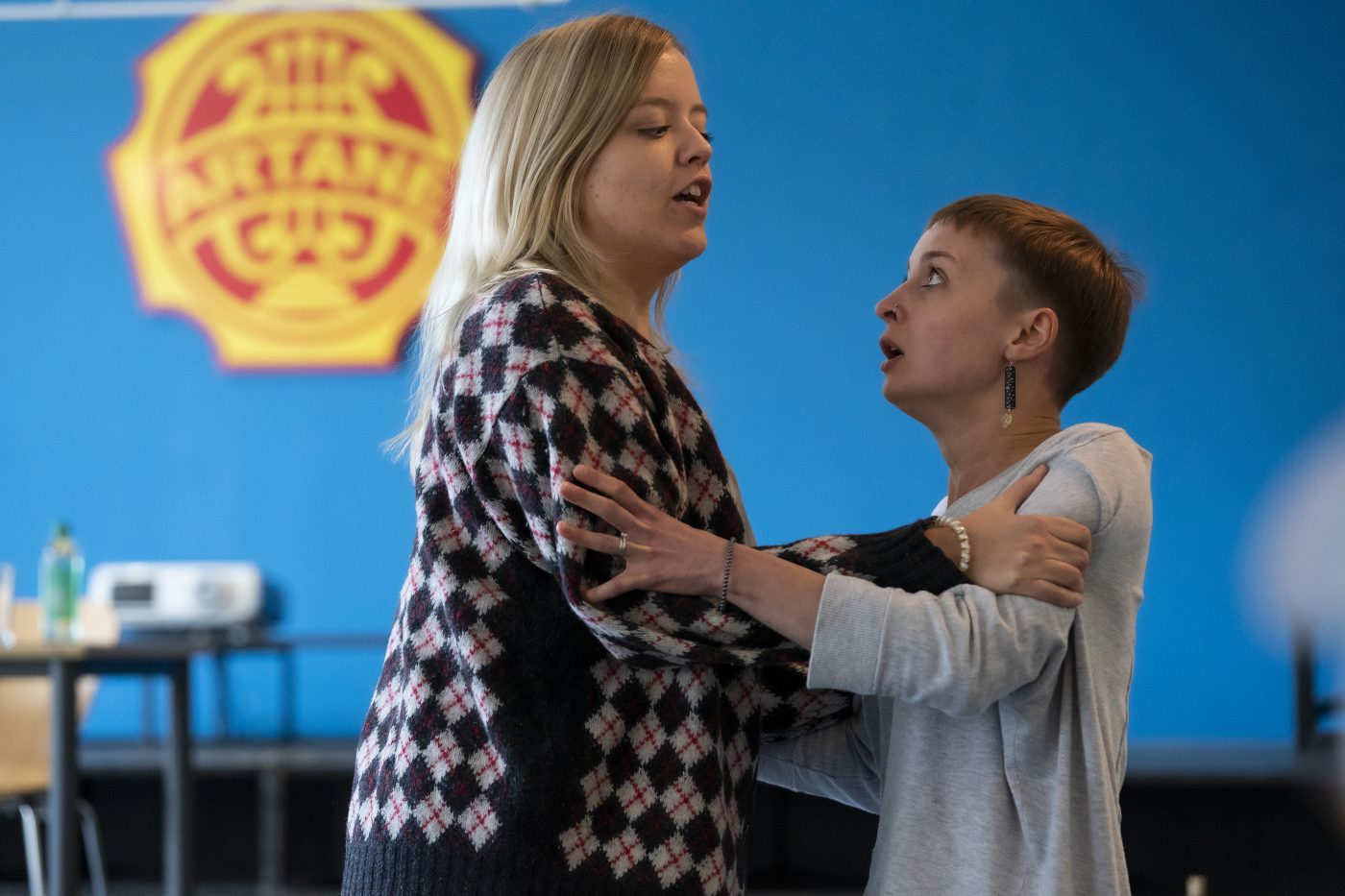 One of the challenges of producing Italian baroque opera nowadays is the problem of the heroic high male voice, originally composed to be sung by either a crossed-dressed female singer playing a man or – notoriously – for male castrato. But why cross-dress, vocally or otherwise, when you can simply re-calibrate the gender-balance of the story? "Corrado (sung by Raphaela Mangan), who is in a similar role of protecting the king and Griselda, is also being played as a woman – it changes the power dynamics quite a bit because it's not now two men who are ganging up on Griselda, forcing her to do things. We're all women."
For many people, thanks to 'The Four Seasons' (and all the other concertos) Vivaldi is mainly thought of as an instrumental composer, despite the huge number of operas that he composed. Bringing Vivaldi back onto the stage, without any performing traditions or expectations, brings with it both challenges and opportunities. How does she find Vivaldi as an opera composer? "The music for Ottone only has three arias, but all three of them are the most beautiful music. There's one slow one at the beginning which rivals some of Handel's most beautiful adagio arias, right up there with Cleopatra and Ariodante. I think the reason why Vivaldi is not more often performed is that it's so difficult, because it's sort-of Handelian but it's far more instrumental in that he's written it like as if you would play on a violin, or something. You know, the leap in vocal range that he expects, and the style that he writes the coloratura, the pattern… it's sort of like Handel but on crack, I don't know how else to say it.
Excited about making her debut with Irish National Opera, Sinéad is also enjoying working with the Irish Baroque Orchestra once again. She recently performed with them on tour in Helsinki in June, and is very enthusiastic about Peter Whelan, the orchestra's conductor and musical director. "I think he's fantastic, I loved working with him on Acis and Galatea. I think he's really imaginative and very dynamic, and he has great ideas, but he also is very good at listening to what we as singers need and he's really good at supporting us in that regard. So it's been great to work with him again.
Baroque music is something that I really enjoy singing, I like the freedom that I have in terms of, you know, the improvisatory nature of it. There's a lack of rigidity there that makes me feel that I can be really expressive with it..."
Sinéad O'Kelly sings Ottone's aria 'Dopo un'orrida procella':
Irish National Opera presents Vivaldi's Griselda in a nationwide tour from 12 – 27 October: more information here
Tour Dates
Rehearsal images by Pat Redmond