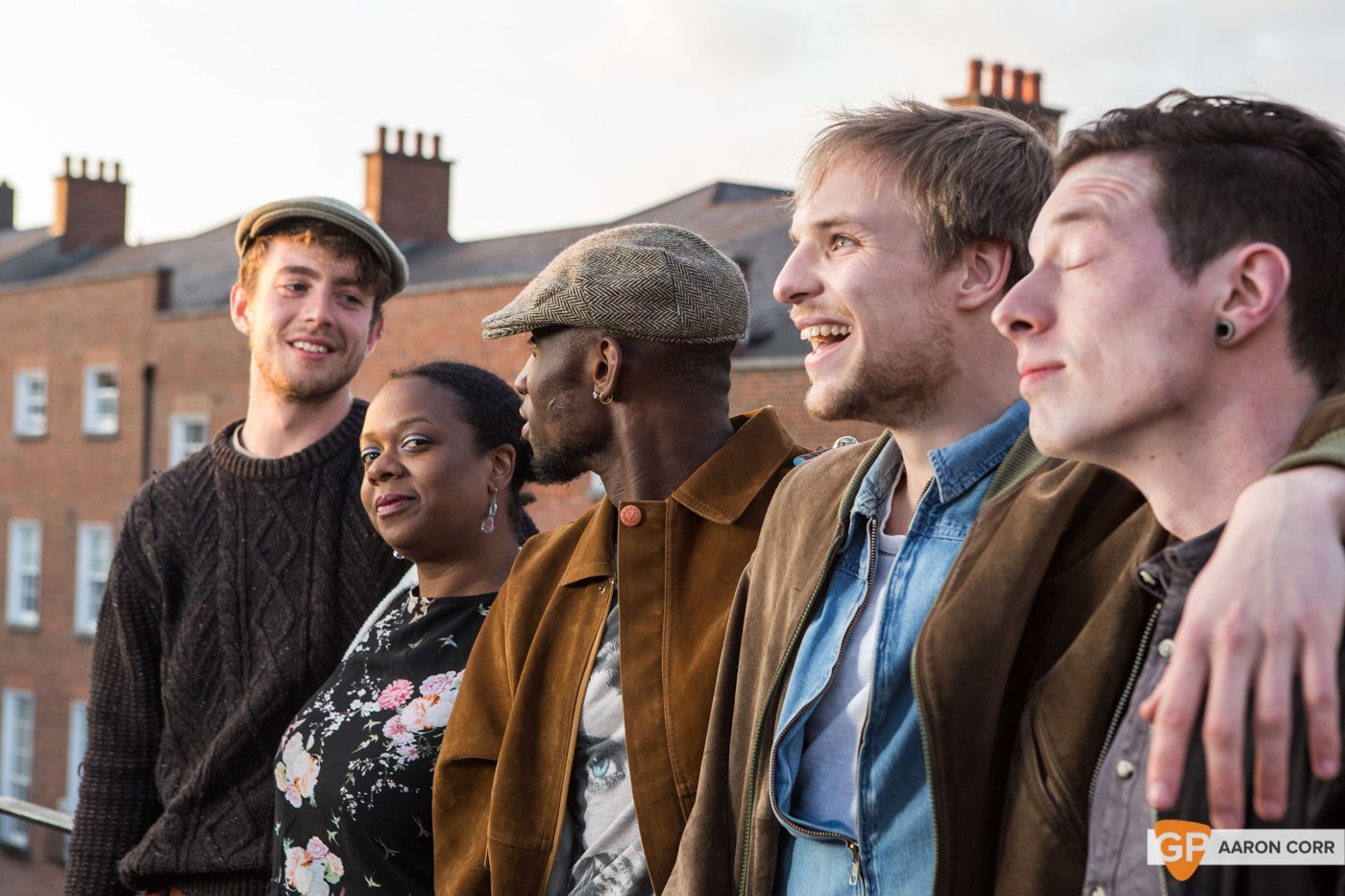 Sim Simma is, ostensibly, just a club night. A club night which narrowly escaped the fate of being called "Rice and Peas", but a club night nonetheless. This is perhaps why, when describing the development of the colourful Sunday evening celebration, there is an abashed hesitancy to founding member Tadhg Byrne's claim that, "It feels like something more now... like a way of life?"
Starting out last year as a fun venture just intended to last the summer, Sim Simma allowed a group of friends – initially consisting of Byrne, Tim Nairn, Johnny Carroll and Frankie Grimes – to come together every week in the Twisted Pepper loft to play the Reggae, Dancehall and Afrobeat records they loved. Now coming up to its first birthday though, Byrne – also known as "Byrna Boi" – isn't wrong to suggest that Sim Simma has indeed become so much more.
For one, the crowds have grown a good bit from their beginnings. Tim Nairn (a.k.a. "Slim Tim") describes their opening night as having been attended by "literally just our friends" – conversely, they had to turn people away from their rammed New Year's and Paddy's Day parties out at the Back Page. But the night hasn't lost its inherently fun, friendly atmosphere either, with that nicely intimate loft remaining the main dancefloor. Phrases like "sub-culture", "community" and, most tellingly, "family" are frequently thrown around when you talk to regular attendees. Indeed, with all due respect to institutions like Coppers, this is not your average Shifter's Tuesday kind of club night: this is something a little more special.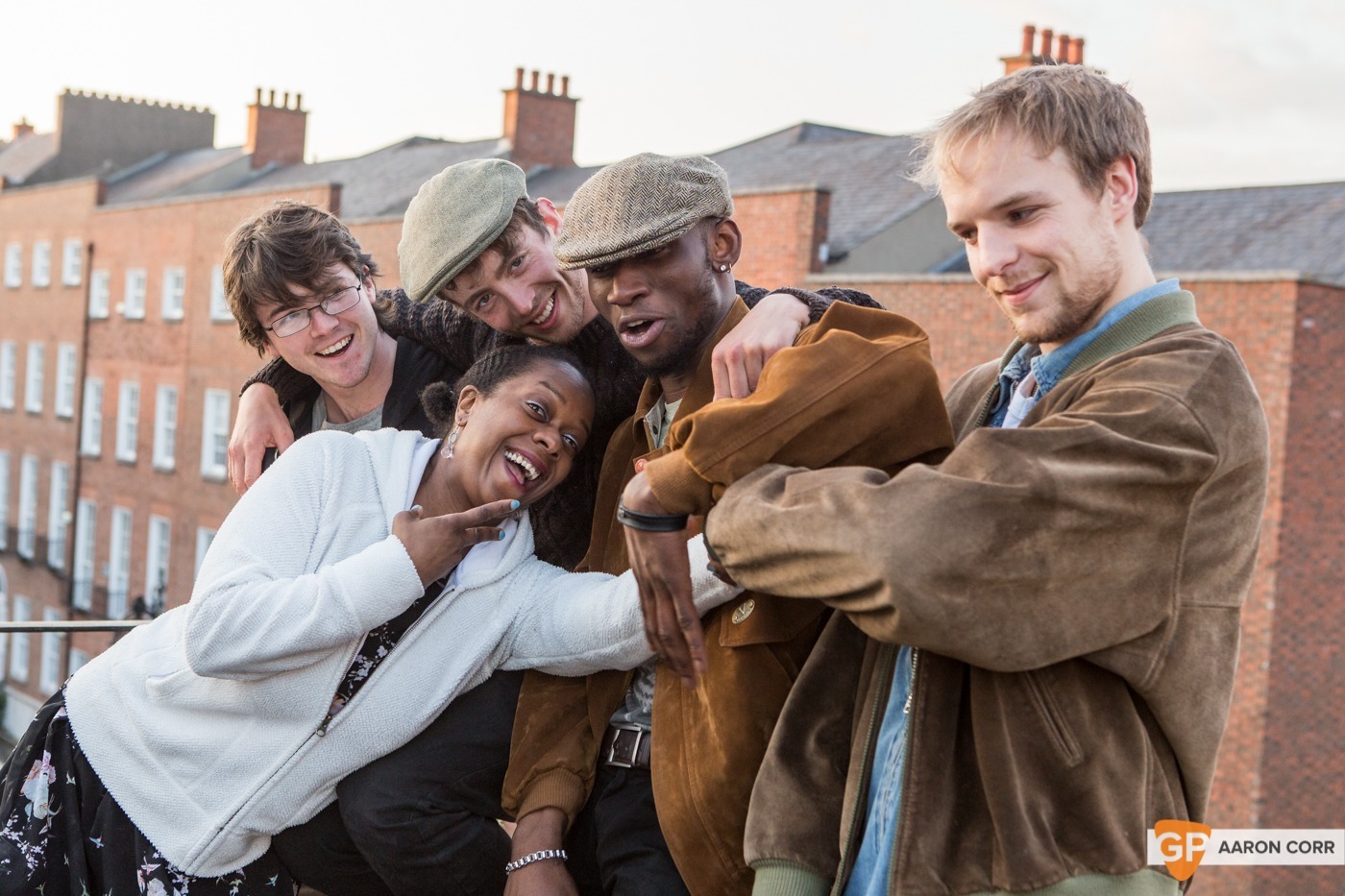 What is it that has increasingly set Sim Simma apart? Beyond, of course, the promise of a can of Red Stripe or a pint of their own brand Hemp Ale on tap at the Pepper, the Back Page and the Bernard Shaw.
"There's a tenseness any time you go out to a normal club", muses Byrne, "You think 'I've had a certain level of alcohol before I enter, I'm ready to go!' But with this... there's a totally different feel to it. You can walk in and you don't have to feel in any particular way."
"For me, the reason why I started going to Sim Simma in the first place was because I felt culture", explains Ibrahim "Dammy" Balogun, who now runs a Dancehall dancing class every week as a part of the night. The existence of a regular dance class in itself is telling of the Sim Simma vibe – this isn't about learning off a routine. "I'm just teaching people how to be comfortable in their own skin", says Balogun, "To be more comfortable with their own moves. Just because I do it this way doesn't mean you have to do it this way—"
"You're not teaching a team of robots!" interjects Byrne with a laugh.
"Exactly, I'm teaching people! I was taught like a robot [...] but you don't need that shit to be able to dance in a nightclub." For Balogun, Sim Simma is as much about relaxing in yourself as it is about the music.
He is also, as previously noted, fascinated by the cultural aspect, highlighting that what they do at Sim Simma isn't mindless misappropriation; it is a display of appreciation and respect for a genuine link between two cultures: "There's a history there which people don't even know."
"The Irish have a funny connection with the Caribbean", expands Nairn, "When the African slaves were being brought into the Caribbean there were a lot of Irish slaves there as well, so there was a big mixing of cultures. And then when the Jamaicans went to England, the Irish were the lowest of the low in London, so there was that link too. The Jamaican illegal dances were actually called shebeens, which is the Irish for an illegal party."
The fascinating link does make it seem unlikely that something like this hasn't been done in Dublin before, but, for Josh Burdon (known as "Boshwana"), the records they play don't so much fulfil a niche as bring together genres in a way that has been unprecedented in Dublin. "We kind of amalgamated a lot of different things that were being played – we have Reggae, Afrobeat, Dancehall. We just brought them all to one place I guess."
The other main aspects of the night are the ping pong, the jenga and, of course, the Reggae Yoga. The ever-growing classes change from week to week depending on whether anyone has asked to work on something specific, but they are always led by head yogi Reeta Wilson. "I kind of want to incorporate it properly with Sim Simma so at the end I'll do energising poses – it's about getting ready [...] We spend that hour together, and everyone will be in that moment and afterwards hopefully everyone's feeling good."
As the name might suggest, Reggae tends to be the soundtrack of this portion of the evening, but sometimes one of the Simma family will step in to give a different vibe. "We've had two classes so far with DMZ-style Bass and Dubstep and Dub and people love it", says Wilson, "Especially in a place like the Pepper where you've got that sound system that moves you anyway. Josh is gonna do an Afrobeat one, there'll probably be a Brazilian one... it's all about keeping it in the space of Sim Simma, keeping it spicy and interesting."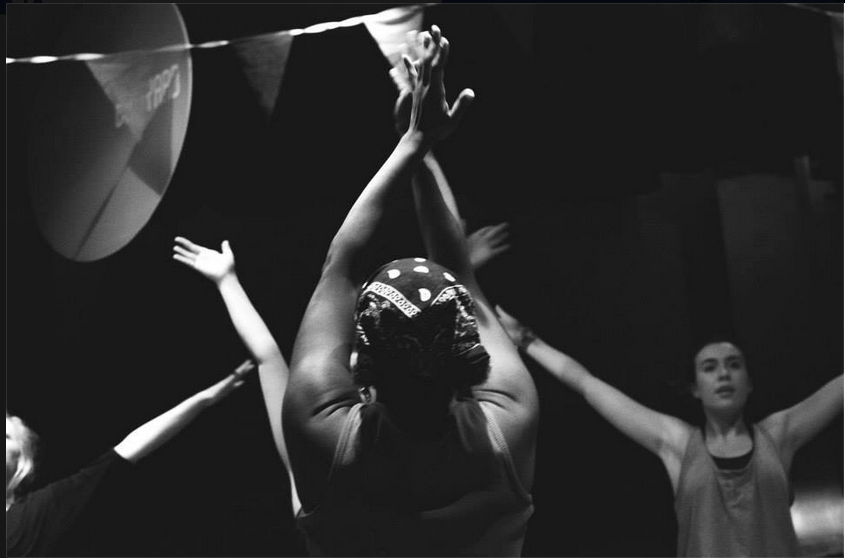 Wilson will be bringing her yoga to the first ever Simma Down area of Life Festival this year, doing classes with both live DJs and live music. Simma Down in general aims to bring something that has been lacking at Life in previous years – a place to relax. "Like a drop of calm in the stormy ocean", says Nairn of the area (perhaps somewhat wryly).
What the Sim Simma family are doing is seemingly quite entrepreneurial, but it's never about the money – as one might assume from the fact that every Sunday remains free of charge, classes and all. Though none of them ever anticipated it getting to this size, Sim Simma remains about expanding the culture they are all passionate about.
"The last thing you should be thinking about is how much money you're gonna make", says Byrne when discussing Simma Down, "You should be thinking 'what can I do with all the money that I've been given?' – for me, anyway. I don't care about what I've spent, I want to put it all back into the area because then you're setting yourself up for something that can last [...] something that can go anywhere it wants to."
It is this quiet, relaxed ambition that keeps Sim Simma the burgeoning force that it is as it reaches its first birthday. As we take photos in the sunset the group are all laughing, dancing and sipping Red Stripe, but it's more than that. This isn't just a bunch of friends running a club night; this is a family, and they're passing something on. For some people it might just be the lyrics to a Beenie Man song but, to some, it might well be that "way of life".
Either way, you're in for something special.
Sim Simma's First Birthday is taking place Sunday 24th May at The Back Page, from 6pm.