Every year the GoldenPlec community of 70+ writers and photographers get together for a natter about which artists we expect to explode on the music scene in the year ahead. We have selected our 'Plec Picks' for 2016 and the list encompasses a wide range of artists, highlighting some of the best bands and solo artists currently active in Ireland.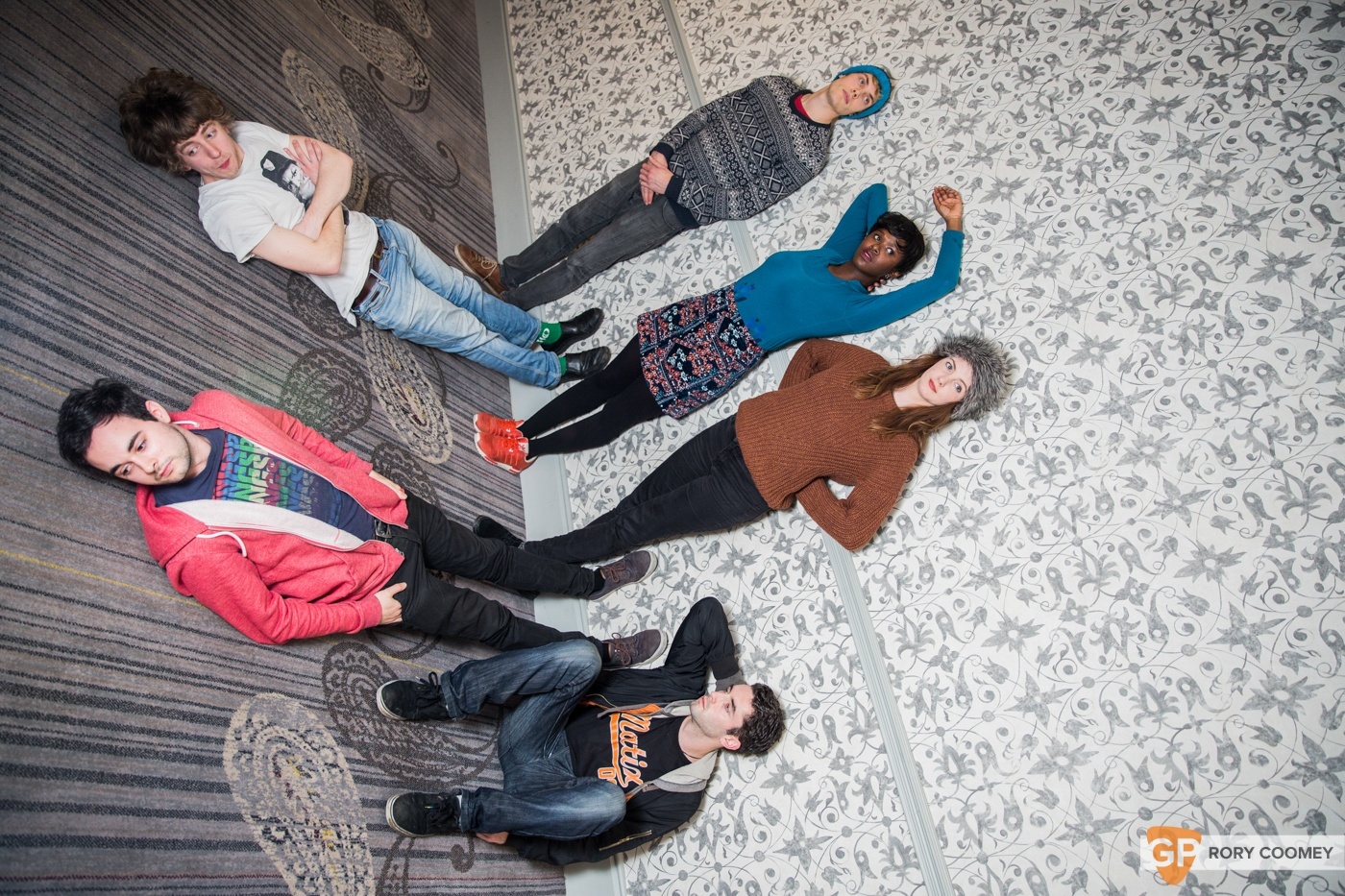 Finding your niche is one of the most challenging aspects of being a band nowadays. Especially in the current musical climate, which is inundated with bands that all sound the same. For Shookrah however, it's a bit of a different problem: "We hadn't really heard anything of this variety before, so we didn't know if it's something people are receptive to."
Their distinctive mix of neo-soul, funk, R&B and jazz is what really makes them stand out though, so despite their early scepticism, Shookrah quickly garnered a following. In fact, they have been able to thrive in this environment and fill a void in the musical landscape. Buoyed by two powerful female vocalists, it was only a matter of time before people couldn't help but take notice.
Southern Soul
When looking in from the outside in you can often romanticise certain aspects of a place. You wouldn't be wrong in thinking that Cork has a vibrant scene for jazz, funk & soul. But as Shookrah explain (whose name is an alternate spelling of the Irish word Siúcra) things aren't that straightforward.
From the inside it seems "despite there being a jazz festival, it's not really much of a jazzy hub" in Cork. But as singer Senita Appiakorang explains "there is more of a collection of musicians that have a crossover of genres than anything else really, and not everyone is fixed to a regimented genre."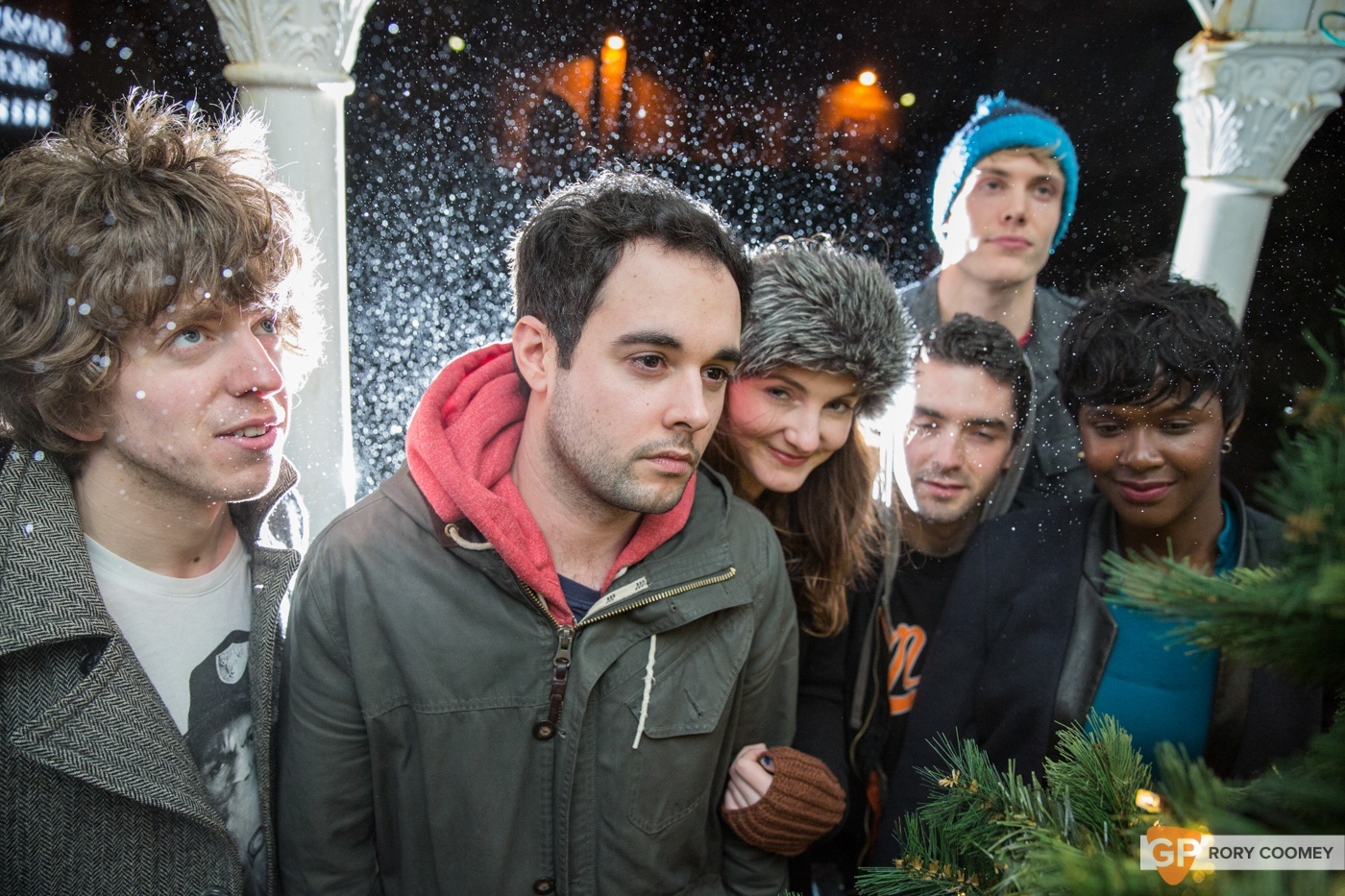 This is a fairly apt description of Shookrah as a band, as their inadherence to a certain genre is one of their greatest strengths. Also with a list of influences that include the likes of Erykah Badu, Janelle Monae, Stevie Wonder and D'Angelo, it's no wonder they have such an eclectic sound. There is one band in particular, though that has really influenced their sound: Australian soul quartet Hiatus Koyote.
"Their tradition of playing around with loads of different sounds and compacting it into one song is the principle we strive for, we want to play with loads of different ideas and not just restrict ourselves to one genre." This willingness to experiment and be open to new sounds is another crucial component of the band. As they describe themselves, there is a communal aspect to the music they listen to: "We're really fortunate, because for the most part our friends are musicians or record collectors or DJs, and so there's a kind of collective pit of music that we force each other to listen to and really get into." So it is fair to say that Shookrah are influenced by their musical environment, but more importantly they're not restricted to it.
Finding Your Voice
Despite the complex nature of their pool of influences, the origins of the band are actually quite simple. Singer Imelda Cormican described how she was drafted into the band. "Senita was like 'Hey, you're going to be in my band' I was like 'No, I'm not' She was like 'Yes you are.'" Drummer Emmet O' Riabhaigh on the other just decided to add himself to the band. As Senita explains "Emmet just heckled me and said 'I'm going to play drums in your band' I was like 'Ok, I don't have a band, we should have a band'".
Like most bands, Shookrah had humble beginnings. They started as a makeshift cover band playing at a local jazz festival. While they all draw from different influences, most notably Emmet who's a big fan of "yacht rock like Kenny Loggins [Laughs]", there has certainly always been a common ground between them. "We all have a real love for interesting R&B and Jazz stuff."
These common influences also spill over into the vocals as well. It is very clear when you first hear Shookrah that there is more rhythmic sophistication vocally on show than most bands. As Senita describes it, "My voice has never really been fitting to anything else, it's just a natural inclination. I do listen to a wider myriad of things than I sing, so I do like to play around with the rhythms of the melodies."
Finding your voice in a literal sense is one thing, but finding your voice as an artist is a more complicated affair. The band's most socially conscious song, Woman, was born out of the theme of the song being a topical issue, rather than it being a concerted effort to portray something through their music. "I was just 19 or 20, I didn't know if I could constitute myself as an actual woman, I don't even know if I do regard myself as a fully-fledged grown woman that knows what she is all about." It's obvious that Shookrah are definitely a band with their finger on the pulse of current issues, but more importantly though they're a band with a finely tuned ear.
A More Modern Approach
Having seven members, in your group can't be easy when coming up with ideas, but Shookrah do have their ways. "More recently it has been way more of a discussion between everyone as to, 'here is an idea and which direction do you think should it go?'" As well as this shift in how they construct their songs, they are also slowly shifting away from their more traditional soul and R&B sound.
On their upcoming EP, they are experimenting with a more modern sound. "It's way less traditional soul this time around, and it's more contemporary hip-hop." There is even talk about collaborating with a hip-hop artist, which further demonstrates this shift.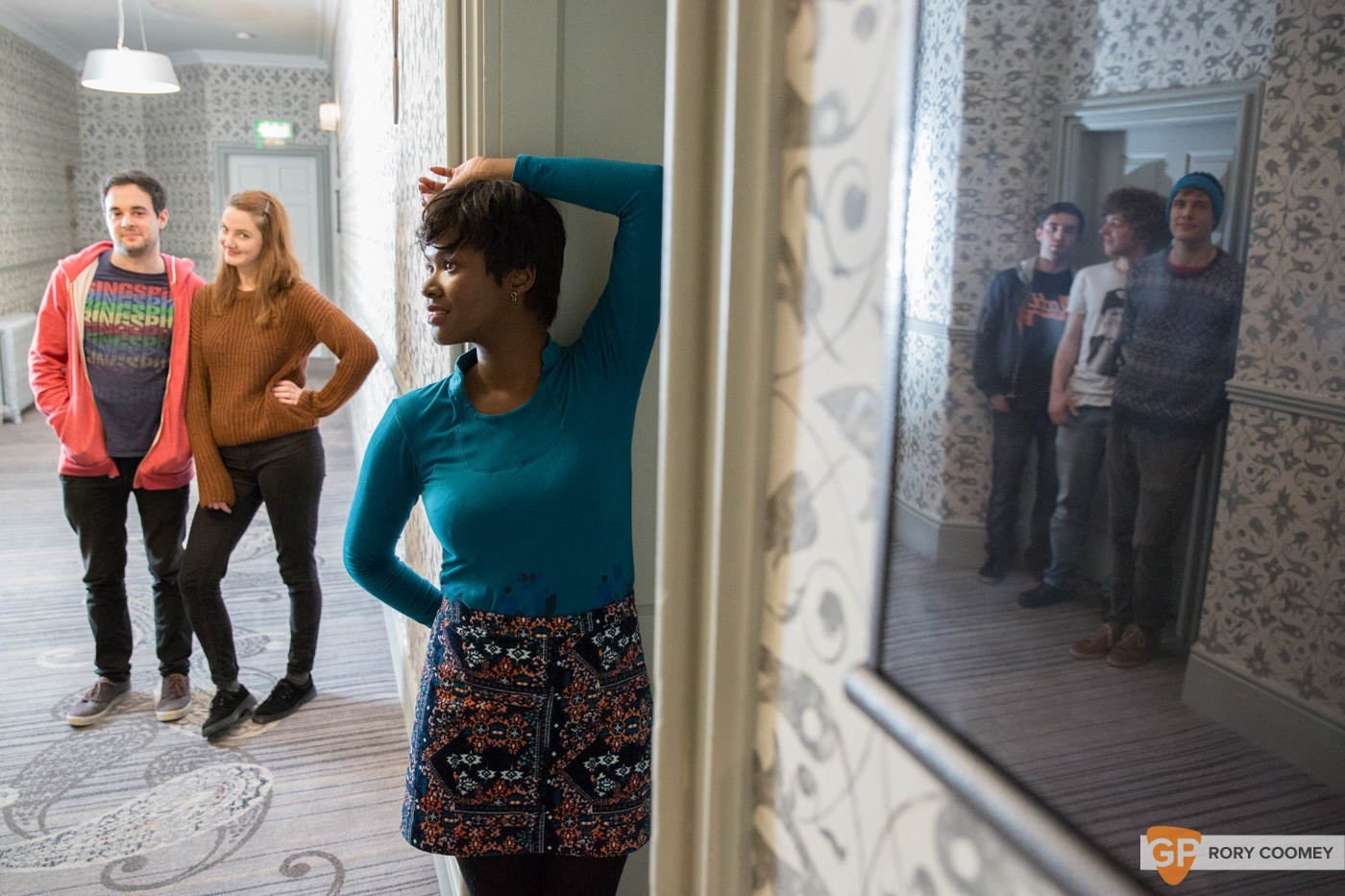 But maybe it's natural that they're moving with the times. The industry has changed dramatically in the past twenty years, and they're fully aware of the different challenges they face nowadays.
"The gauge of success is completely different altogether" which is probably the biggest difference. "If you happen to get a thousand plays on You Tube, that it is within itself a different measure of success. If your gigging, but you don't have a great internet presence, then that's another measure as well." In a way, this evolution of their sound comes at a time when the industry demands that they evolve.
They are certainly eager to get in the studio and experiment with new sounds. "We're going to be recording the EP now over Christmas, we're probably going to wait five years, to build some hype [Laughs]." For our sake, let's hope that this isn't the case.
There are even plans to start their own reality TV show 'The Shookrah Show' while recording, but that's really only a pipe dream. One thing is for sure though, they will be back gigging next year after they took time off to focus on the EP. So all in all, 2016 is shaping up to be a pretty sweet year for Shookrah.