Like the whole world, the music industry in Ireland has been decimated over the last 18 months as the Pandemic brought the world to its knees. Understandably, The Irish Government displayed an abundance of caution to reopening music venues. However, while our British and European counterparts enjoyed a summer of festivals in 2020, the Irish music scene was left in limbo with little signs of understanding in the Government in regards to what help the industry needed to reopen.
Adding salt to the wounds, sporting events were reintroduced at an accelerated rate in comparison to the music sector. With a clear lack of fairness between the way sports and music were being treated, it became clear that the 3.5billion Euro industry is not held in equal regard to other industries in the upper echelons of Irish politics.
With no clear roadmap to reopening, it had long since been left to the venues of Ireland to come together and lobby the Government to restart the industry in a safe manner. Groups such as EPIC, EIA and the Live Venue Collective (LVC) came together putting significant pressure on the Government. Working as part of the LVC, Stephen Butler, Manager of the Set Theatre, Kilkenny has been at the forefront of the fight to jump-start the Irish music industry, lobbying the Government and Minister Catherine Martin directly. A process which Butler has found equally rewarding and frustrating.
We caught up with Butler to find out exactly what has been going on behind closed doors and what steps he would like to see the Government take throughout the remainder of the year and into 2022 to get Irish music thriving again throughout the whole of Ireland.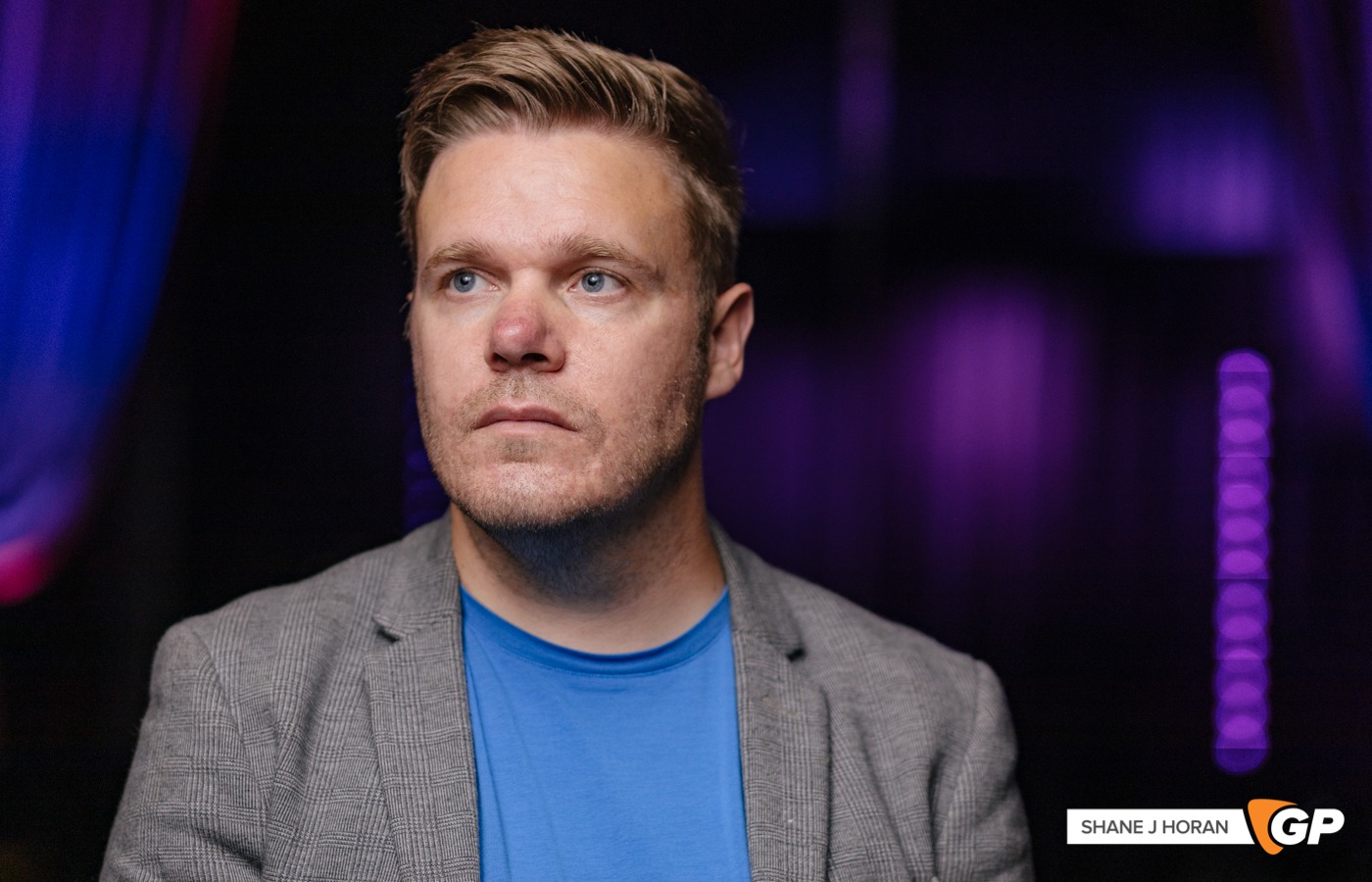 You are a prominent member of the Live Venue Collective. Can you explain what the collective does and why you felt the need to get involved?
Simply put, the Live Venue Collective is a collective of small and medium independent Irish music venues focused on supporting each other and ensuring their continued support to the vast talent in the Irish live industry at all levels and across all genres.
I think most of us just admired one another's work from afar, and the Live Venue Collective gave us the opportunity to get to know the personalities behind the venues, and we realised that we're mostly just a bunch of music nerds that just so happen to earn a living fanboying over our idols.
Surprisingly, the LVC was a great comfort blanket when we needed the company of people as much as we needed professional advice.
The downtime also gave us time to reflect on our own business models, and see that how much our venues contribute to being socio-economic drivers for our regions. I think that was highly important.
Within our ecosystem are some of the most forward thinking business owners and entrepreneurs you're likely to meet. The event producers, curators and promoters among us are the problem solvers this country currently needs going forward if our economy is going to stand a chance over the next 18 to 24 months.
Paramount to the formation of the LVC was that it gave us the ability to lobby the Government and fight for the needs of our sector.
A lot of Lobbying groups for Irish music have emerged during the pandemic. Do you think this is a good thing? Do they work well together, and do you believe there are still under-represented areas within the industry?
Honestly, it's been great. We're an industry that has always done things ourselves and never had to ask for a handout, but when the pandemic set in, and we needed help, lobbying was the only way for the Government to understand our industry, and to learn our language, so to speak.
EPIC, EIA, LVC and the other abbreviated committees have all done trojan work in this respect. They've all given up their time, for free, and have worked out ways that the entire industry can benefit, where hopefully no one area is left behind.
There's also been a lot of cross-committee alliances which is what I've found to be most helpful. And I think we're all the stronger for it.
Having so many different bodies can fracture our message, and having a singular voice that we could bring to the table would have been ideal, but it's too late in the game for that now, and we have to play the cards with which we've been dealt.
If a support structure can be put in place for the commercial sector, that has similarities to the arts funded sector, then we can call that a success, as it would give us some stability for the uncharted course that lies ahead of us.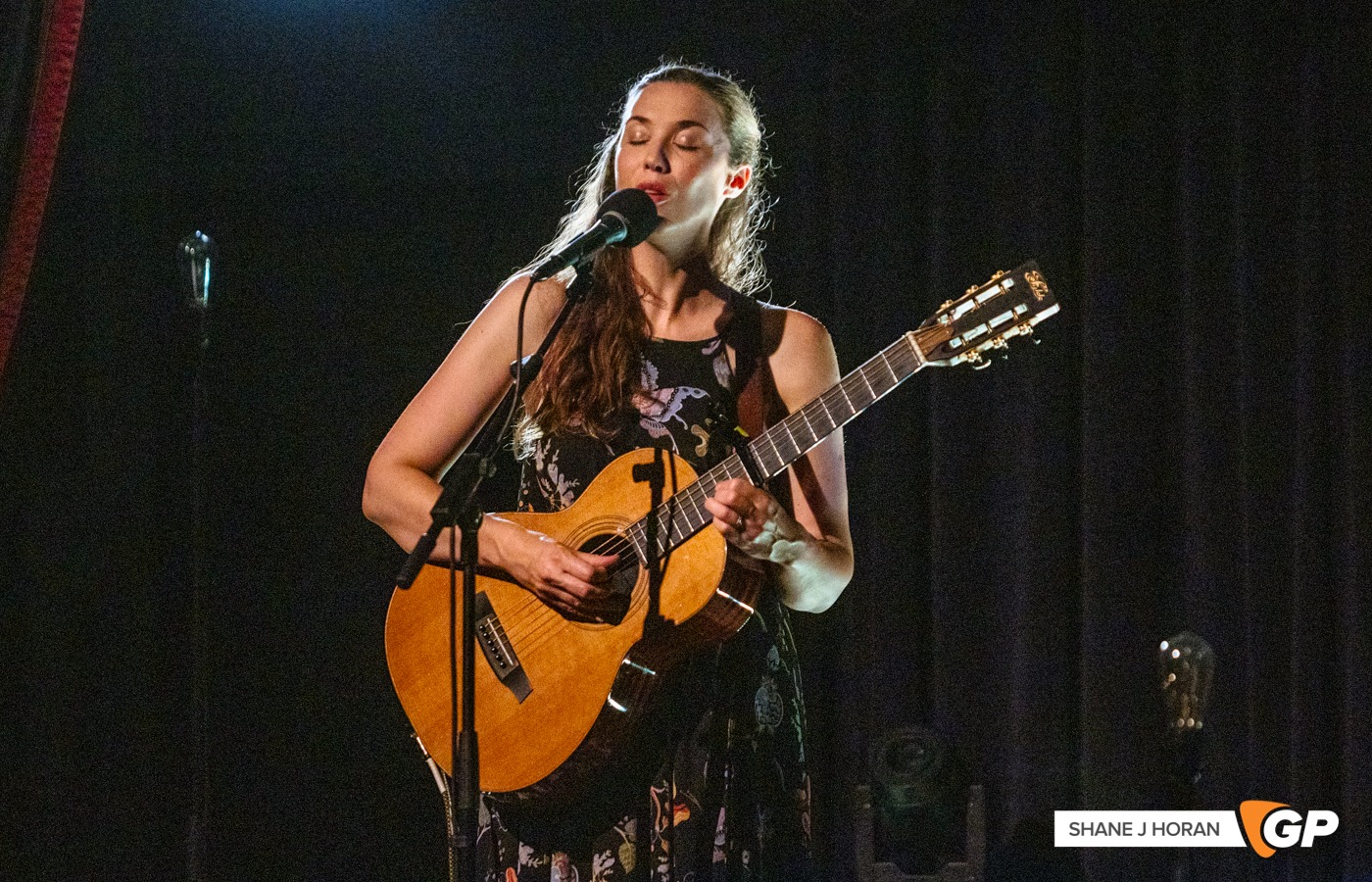 You've recently become the Set Theatre's new manager. What are your hopes and plans for the venue, and Kilkenny as a whole? Congratulations by the way!
Thanks Stephen. It's an honour, and a massive vote of confidence after some time being an outside independent promoter.
The owners are great at seeing the larger picture, and knowing the importance of taking your time. Like a lot of venue owners in this country, they're a third generation family run business. It's a lovely story that started back in the early 1930's, originally called O'Connell's Bar which then became Langton's Bar in the late '30s, with the family home above it, which also fed and boarded lodgers of that era. In the '70s when Eamon took over and the plot next door became available, the restaurant and middle bar were born. Over the intervening decades the business expanded along with the building, adding the ballroom, hotel, carpark and the tea rooms, and in 2009 the Set Theatre was created by current owners Eddie and Conor.
Designed by David Collins Studio in London, it was their flagship music venue, and you can see the attention to detail they've put into every inch of the venue, from the ornate walls to the ceiling. I remember experiencing my first gig here as a concert goer, at Frightened Rabbit back in 2017, and being blown away by the architecture, then daydreaming of putting on my own show. It's funny how that has worked out.
Our plan is simple, in theory, but the reality will be no mean feat. We want Kilkenny to be the fifth county on the touring circuit, alongside Dublin, Galway, Limerick and Cork. This will be achieved by carefully curating our programme, adding more diverse line-ups, and of course making sure both homegrown and international acts stop off in our County while on tour.
We're extremely lucky in the dexterity of our venue, which can go from 400 capacity, to 250 fully seated, over two floors, and gives us a lot more scope than if we were a single capacity venue, as we can cater to the up and coming acts as well as the well-established. We see Cat Laughs, Kilkenomics, Roots Festival, Subtitle Film Festival and Kilkenny Arts Festival come through our venue each year, all with their own high quality curation.
We're also very proud to put on our own larger seated shows in the beautiful 13th Century St. Canice's Cathedral, at 550 capacity, just a stone's throw away, where the likes of Richard Hawley and John Grant will soon be performing.
This will all be of benefit to the entire County, and for us personally it will open up more opportunities for even larger scale shows, which I'm excited about.
Kilkenny has a lot of untapped potential, which it is about to explore over the coming years, with the opening of the Abbey Quarter in 2023 one such highlight that will bring the city centre onto the next level.
There's also a certain local castle with my surname on it, where I would love to do something that would have massive international appeal, which in turn brings us onto an under reported area of our industry we've been really exploring, which is music tourism.
As we have a hotel, bar and restaurant on the grounds of our venue we're perfectly placed to see first-hand the wider impact our events have on our micro economy. We can safely guess before each show what percentage of our audience will be daytrippers, overnight guests, and hometown gig goers, with the percentage of the first two going as high as 40% for our larger concerts.
The Set Theatre, as we know, is housed in Langton House Hotel. Do you believe that the government fully comprehends how significant music tourism is in Ireland?
In a word, no. I think the next logical step is to show what our industry means to the economy, as a whole. It goes way beyond people just going to a show. We have socio-economic drivers in each town and village throughout the country that we don't give enough praise to, like your Levis' in Ballydehob, Mike The Pies in Listowel, and Connolly's of Leap in West Cork. Each of these places will see their population swell at the weekend with concert goers from out of county, and very often out of country, who spend nights in hotels, eat in their town's restaurants, drink in the bars, and soak up the nightlife, which is vital to their towns. And the following day you'll see them out happily shopping in the County's high streets.
In the UK a recent study was done on this, and it was shown 25% of all tourism comes from music tourism. I believe that Ireland not only matches this figure, but may well surpass it. First, we need to construct a white paper report to develop a music recovery plan and economic impact for the country, so both the Government and Failte Ireland appreciate what exactly the entertainment industry brings to the economy of our fine State.
Who have been the most ardent supporters of the music industry in those meetings? Does anybody deserve special praise?
Firstly, Cork's Michael McGrath TD needs some special praise for actioning the Live Performance Support Scheme, without which we would not have had any funding and all of us would have had a much darker 12 to 18 months. Also, Catherine Martin, and her team in the Department of Tourism and Culture have excelled in their response to our needs. They've had to learn and understand the needs of the tens of thousands of people that make up our sector. A very special shout-out to Letitia Stepenske who we've all found a joy to interact with. We would have some country with a Government made up of Letitia's, that's for sure.
I think it's fairly obvious that Catherine Martin has been trying her very best to get support out to artists, crew, suppliers, promoters and venues, while pushing for a reopening date, but has been met by a blockade from those in the Government that are just trying to score political points, which has been a hard pill to swallow.
Hopefully now that we have a roadmap Ms Martin will be allowed to push forward and distribute the necessary funding to keep most afloat.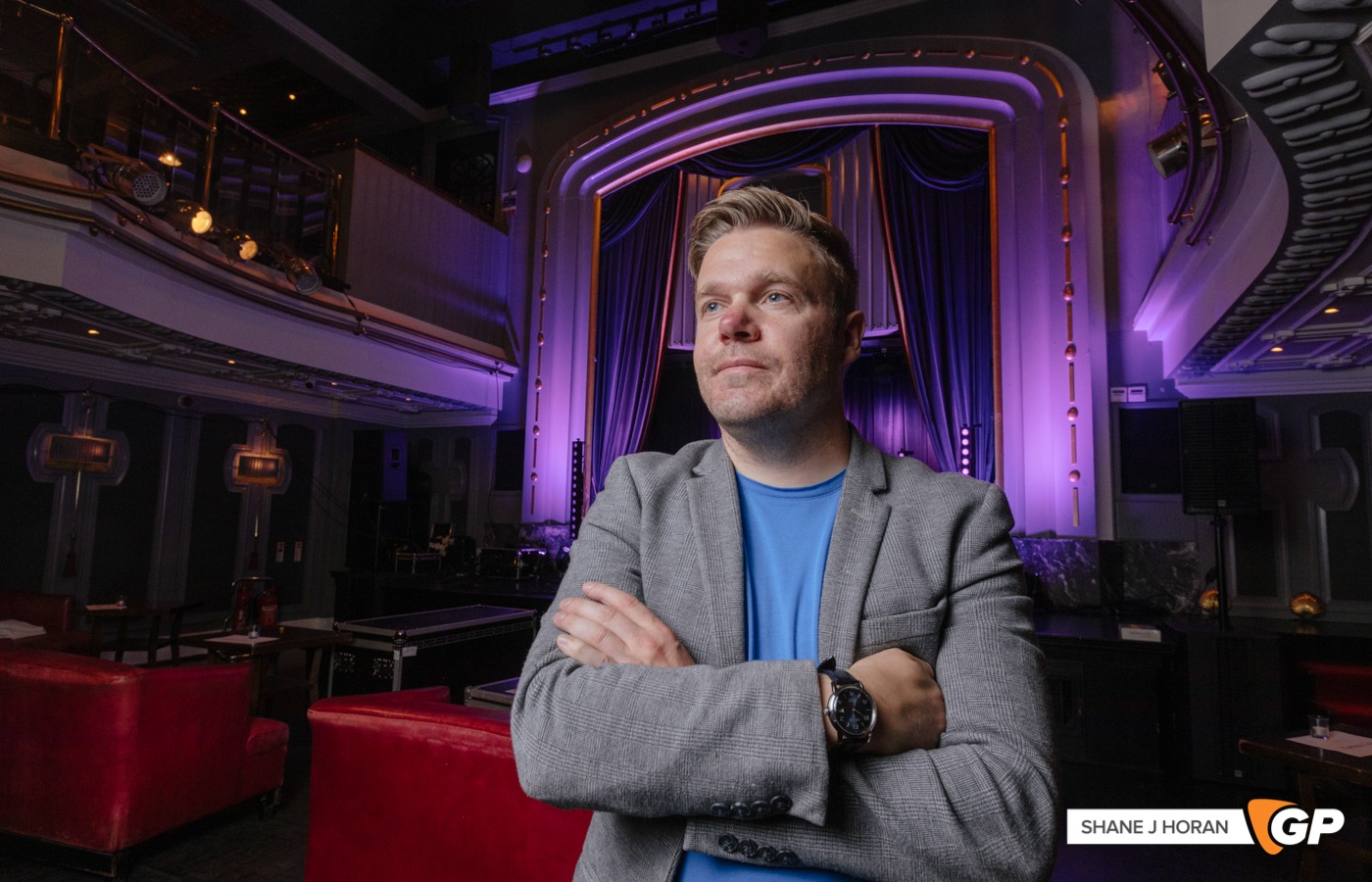 The government has made millions of euros available to the industry via grants and schemes. Do you believe that this money has been targeted in the correct manner? How easy has it been to access this funding and has it been made available in a timely fashion?
Of the €50million that was announced in October 2020 more than €17million has not been spent, and there is currently no plan in place to get those funds out there. This is one of the more disappointing aspects of this past year.
One simple solution, of which there are many :
Put all the unspent money into a pot, and leave people whose livelihoods depend upon it apply for it. Whether it's for upgrading inhouse equipment, future proofing ventilation systems, paying rent on the storage units for audio & lighting installation companies, or covering the 40% shortfall for shows in September and October before we get back to full capacity.
We don't have time to waste on another MEBAS disaster, the time to get those funds out there is now.
The Government is trumpeting the return of indoor events to 60%. In practical terms how viable are those events?
Most of us don't break even at 80% when you take costs into play, so 60% represents a massive loss at a sell-out. Artists, crew, promoters and suppliers aren't going to work for 60% of their rates, so we need supports to keep us going, which will in turn help start driving the economy forward.
Also to note, it's 60% of a venues seated capacity, not full capacity. Which brings the figure closer to 25% for most.
But I tell you what. Even at the current small capacity that magic that we've missed for almost 2 years is beginning to add some colour to our lives again, and it feels good to be back
The Set Theatre, Kilkenny - buy tickets here