"It's been crazy busy," Galway alt-folk songwriter Reylta smiles over Zoom ahead of the release of her self-released debut album 'Everything Unsaved Will Be Lost', "The music I'm making is surpassing all my expectations and I'm so excited, so excited".
A record over three years in the making, 'Everything Unsaved Will Be Lost' features tracks written across during Reylta's first year in college and inspired by her moving to Cambridge, including one memorably written while she was sitting next to her late grandfather at his wake, it encapsulates everything that life has to throw at you, the good and the bad in often unequal measure.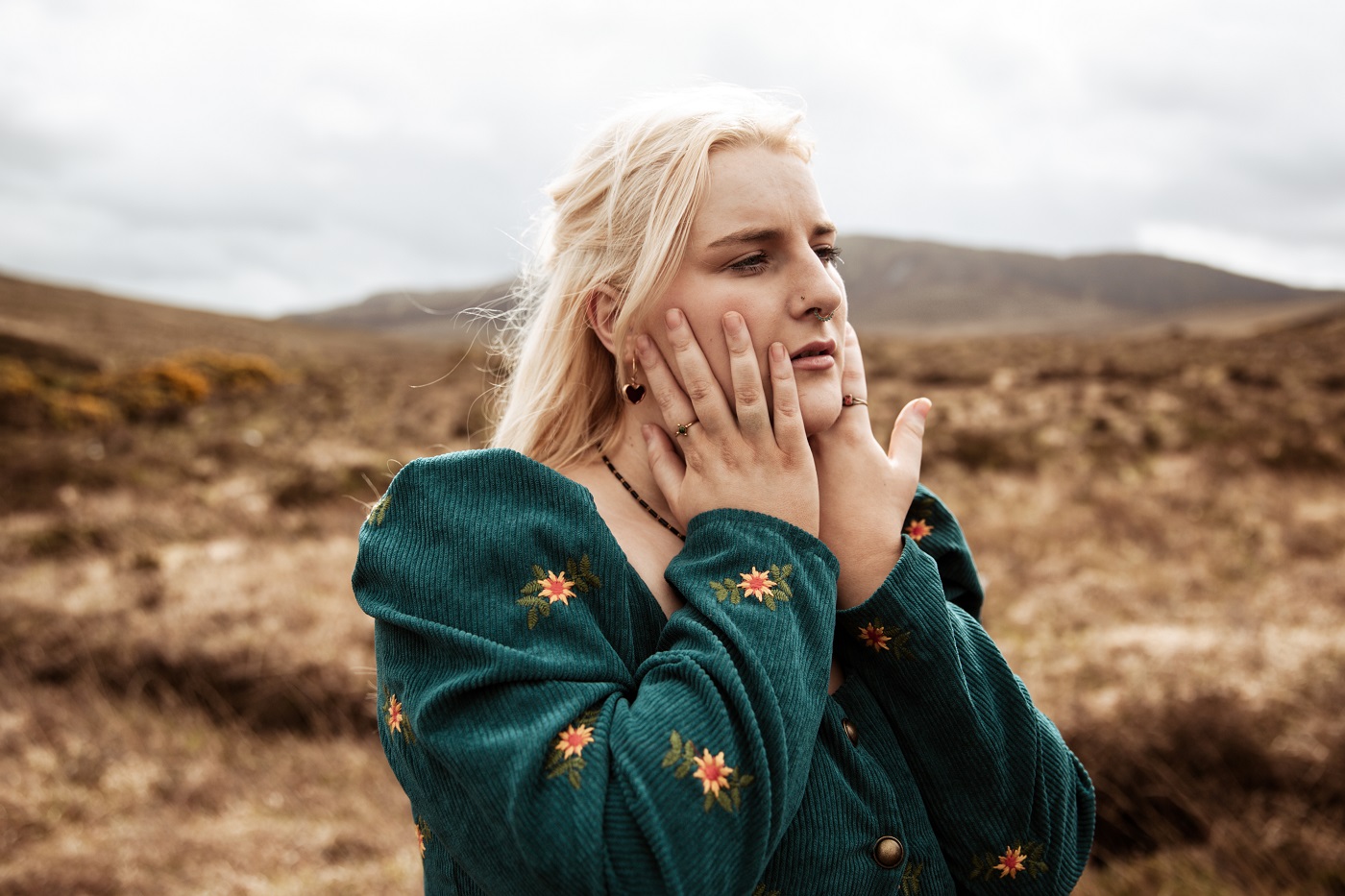 "I didn't go into this album being like 'Oh, I'll record my songs!'" Reylta explains. "I have hundreds of songs to work with but the ones that applied to me at that moment in my life and everything I wanted to say.
"Each of the songs you hear are songs that, if I were to disappear tomorrow, these are what I would want people to hear about my life and certain memories I have. They are all as applicable now as they used to be, some of them have changed over time but they are all still relevant to me today".
"I like to do things out of spite" she laughs when asked why she's decided now is the time to drop her debut, "people saying I can't do something is my greatest motivator".
She mentions key motivators coming from her classmates and lecturers at BIMM, who told her she would be better placed to put out singles and EP's instead. "I just ignored them", she continues, "I just said 'I have enough songs, I'm just going to do it'".
"I know we're in a more modern age now but I'm still quite 90's in mindset" she adds, "You know the way people say the West is about 20 years behind, I'm still with them. I'm making CDs, I'm looking at making tapes, I listen to the radio in the morning; I want to do it the way I grew up hearing it and I'm treating myself as though I have a management company because if this is my one and done I'm going to give it everything I have, get the best people working on it and try everything".
'Everything Unsaved Will Be Lost' was recorded in The Song House, a restored cottage where poets such as Seamus Heaney would once meet and gather in Donegal; produced by Darragh Nolan (Daithí, Ailbhe Reddy) and recorded with a band made up of Marc Mcgirr (percussion), Louis Younge (tin whistle, violin, saxophone, guitar), William Ryan (guitar), Kaitlin Cullen Verhaus (cello), Frank O'Flaherty (bass), and Nicole Lyons (guitar) in a "Gaelteacht atmosphere" as Reylta describes it.
"It isn't a live album, but it absolutely is," Reylta says. "Every mistake on the album, every sound is from people being together and sharing their energy and just giving everything they have as in a live performance".
"Everyone said I had to record to a click and go to a studio" she adds, "but when I was a child I always wanted to go on a retreat, and I was heavily inspired by my time in the Gaelteacht where you go away for 12 days or whatever with people you don't know, and by the end, the bonds you make are something magical, something special, it's amazing. The album was two and a half days recording work and we got 15 songs out of it. It's folk music, who cares if you fuck up?".
Talk soon turns to what Reylta wants listeners to take away from the album. Of utmost importance is for listeners to come out knowing Relyta a little better. "I want my songs and stuff to be a place of healing and reflecting" she notes "I want people to listen to the album and learn more about themselves as well as me".
Above all else, however, is the importance of believing in yourself. "You can have 20 quid to your name and move to Amsterdam, live there for a year, do an album and two years later it comes out. I lived in three countries last year and here we are. I don't know how I did it but it's been amazing".