It's been a strange time for music venues at home and abroad. The Live Venue Collective formed with a view to helping venues - big and small, rural and urban - survive by utilising the creative skills of the people who reside in the shadows of music venues while the musicians perform onstage: the sound engineers, the lighting tech, the crew and roadies.
A report from the Live Venue Collective this week estimated that over 2000 people were hired, 405 live shows hosted, and 416,000 audience members engaged, thanks to the pilot live performance support scheme, launched in December 2020, by the Department of Tourism, Culture, Arts, Gaeltacht, Sport, and Media and Minister Catherine Martin.
Members of the Live Venue Collective received €1.1 million in funding from the €5 million scheme including Clonakilty venue DeBarra's Folk Club, operated by Ray Blackwell. Like many, Blackwell is saddened by the news of the closure of The Kino in Cork and believes that more support is required to ensure the long-term viability of the Irish music industry.
We spoke to Ray about his reluctant journey into music promotion and how by expanding DeBarra's remit beyond folk music he slowly turned the venue into one of Ireland's favourite venues.
DeBarra's is a vital cog in the Clonakilty music scene. How did you & your family come to steer this wonderful ship?
Ray Blackwell: So, DeBarra's is the family business, me and my brother are the third generation running the bar. My mom grew up here with her folks - her surname is Barry - Tigh de Barra. She met my Dad, a plumber by trade, in Portlaoise where she worked in the bank (following a long line of rock 'n' roll bank clerks that includes Christy Moore & John Spillane).
During the recession in the early '80s my Mom and Dad returned to Clonakilty where my Dad re-opened the bar & we all moved in with my Granny, Grandad & Uncle and lived over the bar. My Dad loved music and soon befriended some musicians that were living locally including Paddy Keenan from the Bothy Band & Noel Redding from the Jimi Hendrix Experience - and we've been 'folking shit up' down here ever since!
2020 was a horrible year for music venues, do you fear DeBarra's may not ride out the Covid storm?
Indeed - we're still in really choppy waters to be honest with no immediate end in sight. On the plus side lots of quality family time with my little kids has been great. The formation of our Live Venue Collective is another great outcome to come from the pandemic.
All of us independent grass roots music venues that have been shut since March had a bit of extra time on our hands and came together to form the Live Venue Collective. Being able to share ideas, experiences & conversations with similar independent music venues in these incredibly challenging times is creating a lot of positivity among us as we try to find solutions and a way forward for our small grass-roots music stages.
You guys set up the 'Sitting Room to Sitting Room Sessions' to bridge the gap between musicians & punters. How have you found that experience?
Back in march we began streaming gigs from musicians sitting rooms on our DeBarra's Folk Club Facebook page. Our first stream was Ava & Jack Archbold - a brilliant local brother and sister duo who play regularly in DeBarra's. We did a stream a day until the middle of June - almost without fail!
We offered participants a small fee for this. We did 100+ shows online from all over Ireland, England, Scotland, Spain, New York, New Orleans, Lancaster, Pennsylvania, Australia, Germany.
Many acts were performing their first ever livestream, even our resident DeBarra's traditional musicians (some in their 70's) performed individual livestreams. Continuing a DeBarra's tradition of hosting traditional Irish music every Monday for the last 30+ years. While it was far from the real thing these shows offered a great sense of camaraderie and connection to our community of musicians & music-lovers all over the world. There was a kind of comfort in the consistency of our gigs also.
With the allocation of funding by Minister Catherine Martin and the Department of Tourism, Culture, Arts, Gaeltacht, Sport and Media via the pilot Live Performance Support Scheme, it meant we were able to host high production live-streamed shows from DeBarra's at the end of November and throughout December 2020.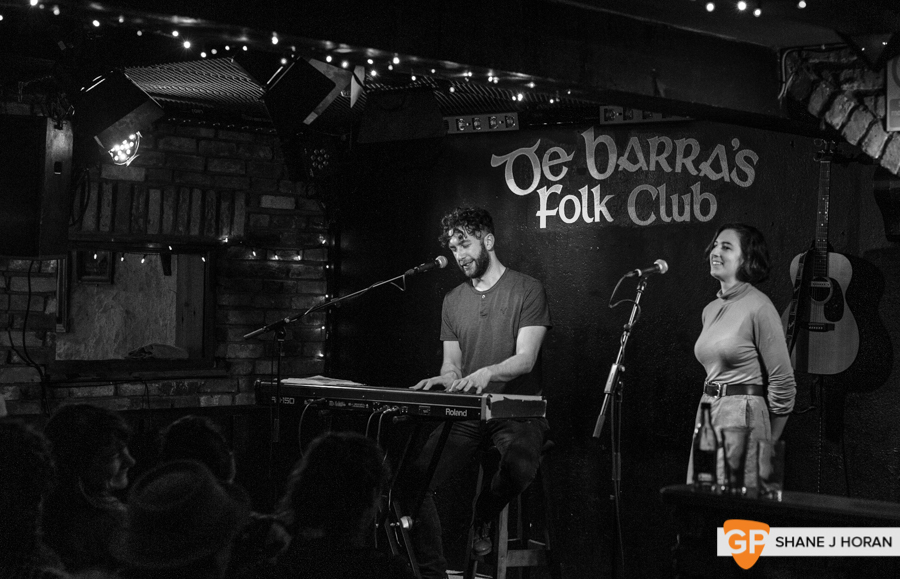 How grateful are you for the Arts funding?
This funding has been a financial lifeline for venues, artists and musicians. In the global context legendary music venues are about to collapse all over the world and this funding by Catherine Martin is so progressive and important.
There are small stages and music rooms all over the world begging their respective governments for intervention. Minister Martin's acknowledgment of our plight and the very real danger of our most treasured small music venues never re-opening again has been heartening, not just for independent Irish venues but also for the communities and artistic ecosystems they service. If these historic venues are lost, they will never return.
What needs to happen next to keep the show on the road in venues throughout Ireland in 2021?
This funding has been a real glimmer of hope and such an important first step on what's going to be a very long and precarious road into a very uncertain future for the music industry. With no sign of real shows happening to any level of significance for a while. The extension of current supports will be crucial to ensure venues, musicians, crews, artists, suppliers, designers, promoters, PR and many other associated jobs in our sector keep they're heads above water for another minute.
With so many wonderful acts in Ireland. How difficult was it to select who would appear in these shows?
Booking shows is always difficult for sure but for this run of shows we wanted to stay true to our own booking policies, we always try to keep our musical schedule dynamic and interesting and I hope this was reflected in our line-up.
Among the 16+ acts are many artists that were due to play here in the early days of lockdown but of course we were unable to host them due to restrictions. It was great to be able to honour these bookings albeit months later.
Many of the acts also participated in our 'Sitting Room to Sitting Room' sessions on our social media pages back in March so it was great to be able to facilitate a 'real' show with them in the folk club as part of this series.
How would you describe the DeBarra's vibe for anybody that hasn't attended the venue?
HA! How about: … DeBarra's is a liminal zone. It's the threshold between two worlds. Between the real and the magic. The old and the new. It's a sacred ritual space. It's a traditional Irish pub. It's a folk club built on history and pedigree. It's a building that vibrates with magic realism. It's a 180-year-old structure in the middle of Clonakilty.
What's the greatest show you've ever witnessed in DeBarra's and why?
Wow. Obviously there's been many, and for lots of different reasons but for me professionally it was a whole month of Luka Bloom shows. Luka came to DeBarra's and he played every Tuesday in August 2008.
I never worked so hard or learned so much as I did that month. It really taught me so much about running gigs, looking after artists and audiences and all that goes in between. Luka's meticulous approach to his craft, and every aspect of what it takes to make a gig, was inspirational.
On a personal note, a particularly defining show was when Lee Ranaldo from Sonic Youth hung his famous Jazzmaster guitar from the ceiling in DeBarra's and continued to un-play it for 50 minutes. It was a surreal, beautiful experience to witness this in the folk club and a teenage dream came true to meet the man.
As it turns out, this show would not have happened at all if it were not for Luka. Sonic Youth's long-time European booker was a guy from the Netherlands called Carlos Van Hifte, who was also Luka's booker for many years. After receiving years of emails from me trying to book Ranaldo, he contacted Luka to inquire about this small place in Clonakilty. Fortunately Luka gave us a glowing review.
You've spent most of your life in DeBarra's. What are your favourite memories of growing up around and working in DeBarra's?
To be honest I never really liked working in the bar as it was mandatory, when all my pals were going out to parties or other things I had to man the taps. That was a dose - however it wasn't until my early 20s that I really began to enjoy working in the bar and in particular all the different types of people you got to meet there. To date I have made some of my best friends through work and I'm grateful for it.
Why do you think there has been a reinvigoration of the Irish folk scene in recent years?
Louis Armstrong said "All music is folk music, I ain't never heard a horse sing a song" and he was right. Folk always comes back. It's in our DNA in particular. Its music for the people.
DeBarra's hosts more than folk acts, How proud are you that contemporary Irish acts have taken the venue into their hearts?
DeBarra's has become a bit of an institution and it's just really humbling for me and my brother to be able to continue our parents work. Christy Moore said "There's the Sydney Opera house, Carnegie Hall, The Royal Albert Hall and then there's DeBarra's".
That's amazing! That makes us so proud that Christy would speak so highly of this place - this pride is imbued in everyone that works here. These words by Christy have also emboldened us to continue to rise up to these standards and continually work towards bettering what we do.
What would you say is the quintessential DeBarra's song and why?
John Spillane wrote this song for DeBarra's and debuted it in 2013 as we celebrated '30 years of music in DeBarra's'. It name-checked many of the artists and local characters that have contributed to DeBarra's reputation over the years. // "There is music in DeBarra's..."
I also love 'Barrowland' by Christy Moore & Wally Page. Its a beautiful song about a special place. I love the lyrics and the tone. // "Come all you dreamers..."
This is a playlist of some of the artists that played DeBarra's as part of the Live Performance Support Scheme at the end of 2020. You can find it on GoldenPlec's Spotify page. (Notes from Ray on the tracks below)

Mide Houlihan - Shifting Gears
The title track from Mide Houlihan's 2019 EP, 'Shifting Gears'. Mide is a brilliant Clonakilty songwriter, musician and diabetic. Not so brilliant at texts though.
John Spillane  - The Man Who came in from the Dark
This song is amazing. It's about John Reilly, a traditional Irish singer and song collector. It's about the monumental impact he has had on Irish folk music. It echoes the ancient travelling troubadour traditions that folk music was built on. A tradition that the likes of Christy Moore and John Spillane continue today. It's an absolute face-melter when John plays this live with his band in DeBarra's.
Sam Clague - Good Morning
A guitarist and songwriter from Clonakilty. Sam has been playing at DeBarra's literally since he was 4-years-old. His family are all incredibly talented. They're known as the Von Trapp family throughout the hills and mountains of Clonakilty.
Eve Clague - Young Naive Me
Eve is a member of the aforementioned Clonakilty Von Trapp family - the Clagues. When she used to work in DeBarra's as a teenager we nicknamed her Evey Winehouse. It's brilliant to see how confident and accomplished she has become as a musician and songwriter.
Ten Past Seven - Horo (feat - Cormac MacDiarmada)
This is off their new record 'Long Live the Bog Walrus' - it's a reworking of an Eastern European tune called 'Mominsko Horo'. Planxty did a version of this track also on their 'Cold Blow And The Rainy Night' record. The folk is strong.
King Pallas - Letter Letters BOI
The new band from Patrick O'Brien of Windings and the 'Last Days of Death Country' - beautiful and heartbreaking.
Niamh Regan - Freeze Frame
A gorgeous track from Niamh's amazing record 'Hemet'.
John Blek - The Haunting
Released in the middle of the first lockdown, this record was recorded at Wavefield Recording, just out the road from Clonakilty. John is a superlative artist whose craft and talent continues to exponentially grow.
Dukkha - Feed Me Roadkill
A face crusher from West Cork three-piece Dukkha - the singer, the lyrics, the dynamics …YES!!!!
Justin Grounds - The Dissolving
Amazing track by producer, teacher, arch-collaborator and DeBarra's house engineer Justin Grounds.
Elaine Malone - Vonnegut
This track! Vonnegut from Elaine's EP 'LAND' is excellent.
ADT - She Is The Law I Can't Outrun
A stunning record that appeared out of nowhere during lockdown. Alan, as well as being an astounding musical talent, also does all DeBarra's and the Clonakilty International Guitar Festivals design work. I relate to this track on so many levels.
Dave Lordan - A Walkin' Disaster
Dave is Clonakilty's poet laureate. The power, colour and music of his poetry leaves me ecstatic and gasping for air.
The Big Lovin' - Adiadiadio
The frontman of the Big Lovin' is an amazing talent called Seamus Poillot. He made his DeBarra's debut when he was 16 and is now a regular performer here as well as one of our house engineers for DeBarra's and the Clonality International Guitar Festival. What a track. You have to see the accompanying video on Youtube!
Craic Boi Mental - A Danger 2 Myself And Everyone Else
'craic boi - recently moved to west cork is a welcome addition to our musical community! Can't wait for a real show with him here at DeBarras!'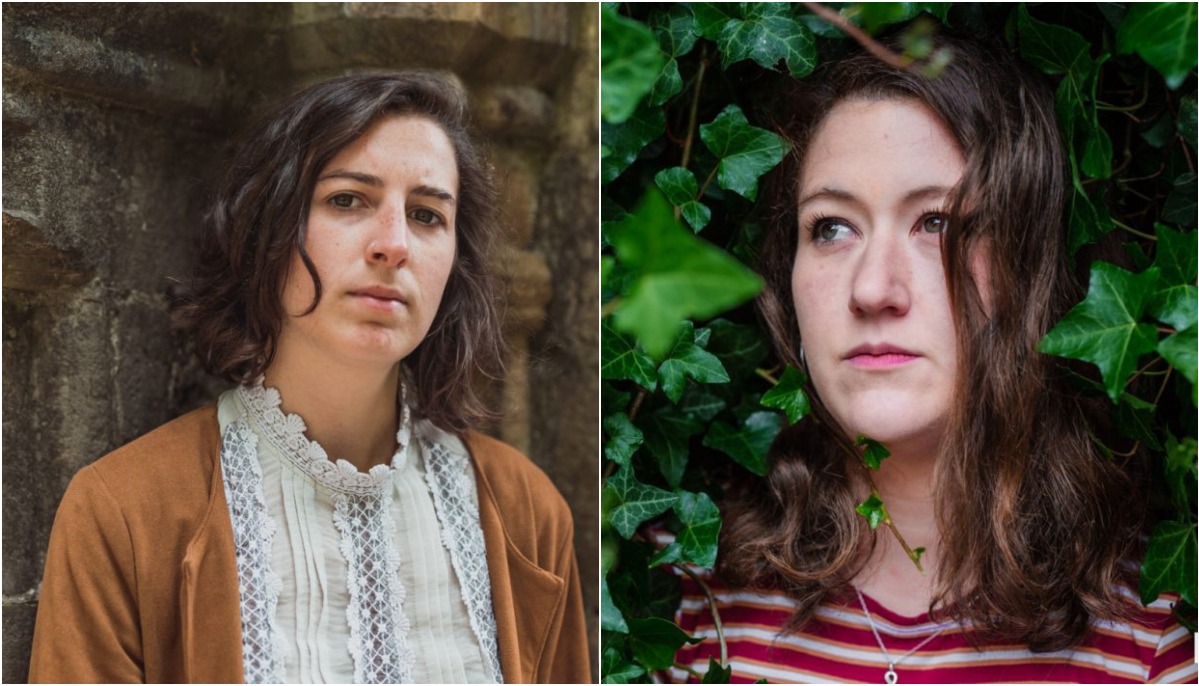 This article was made possible with the support of the Department of Tourism, Culture, Arts and the Gaeltacht.