Every year the GoldenPlec community of writers and photographers (50+) come together to vote on their ones to watch for the upcoming year. After pulling the votes together, we selected our 'Plec Picks' for 2019. We have classical artists alongside rap, jazz, pop, electronic, punk and anything in between. Our list strives to encompass a broad spectrum of Irish music in order to highlight the thriving and evolving music scene that exists in Ireland.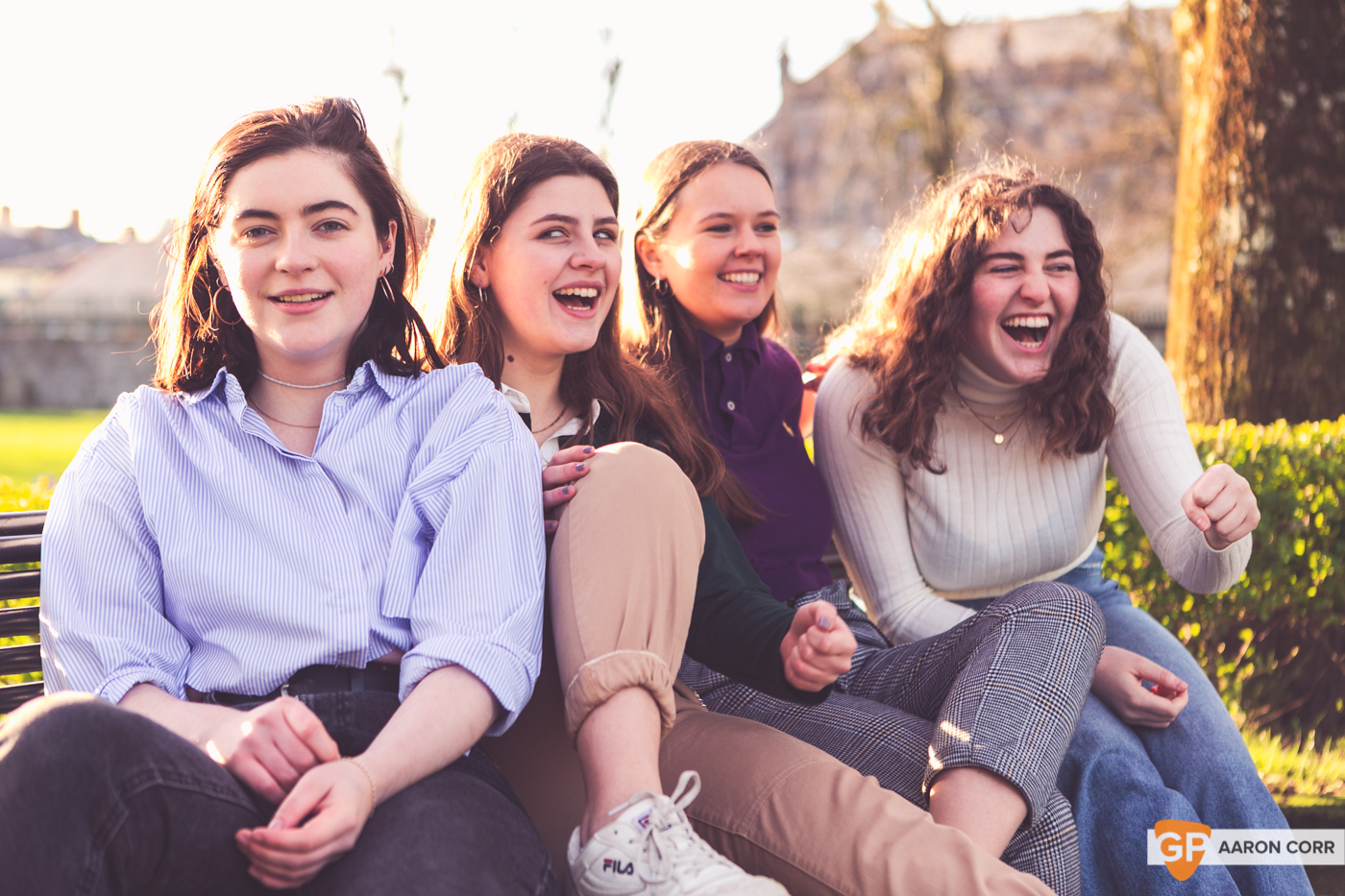 If you're well versed in the Irish music industry, you might have noticed a new type of noisy rumble coming from venues all over the country.
The last couple of years has seen a resurgence of garage rock and punk bands coming out of Ireland, and unlike before when Dublin was the epicentre of new trends and music styles, smaller parts of the country are now brimming with fresh and new, original talent.
Meet PowPig, our strongest evidence of this. Ireland's new buzziest band are a female four-piece from Limerick that write punk rock music that are creating quite the hype both in Munster and beyond.
The girls have already supported bands such as whenyoung, they've won the prestigious IMRO Other Voices Open Call and their latest EP Buzz Buzz featured on most of the Irish best of year lists in 2018. Oh, and they're not even old enough to drive yet.
Trends are cyclical in nature and are often born out of a reaction to that which has become a norm, and the current rise in Irish garage-rock bands is no different. Ireland is known worldwide for its affluence of singer-songwriters and folk artists, yet the rise in garage-rock bands shows that there's a hardiness to us too. Nationwide schemes such as Music Generation have also encouraged a growth in more rural parts of the country, an organisation that played a role in how PowPig got together in the first place.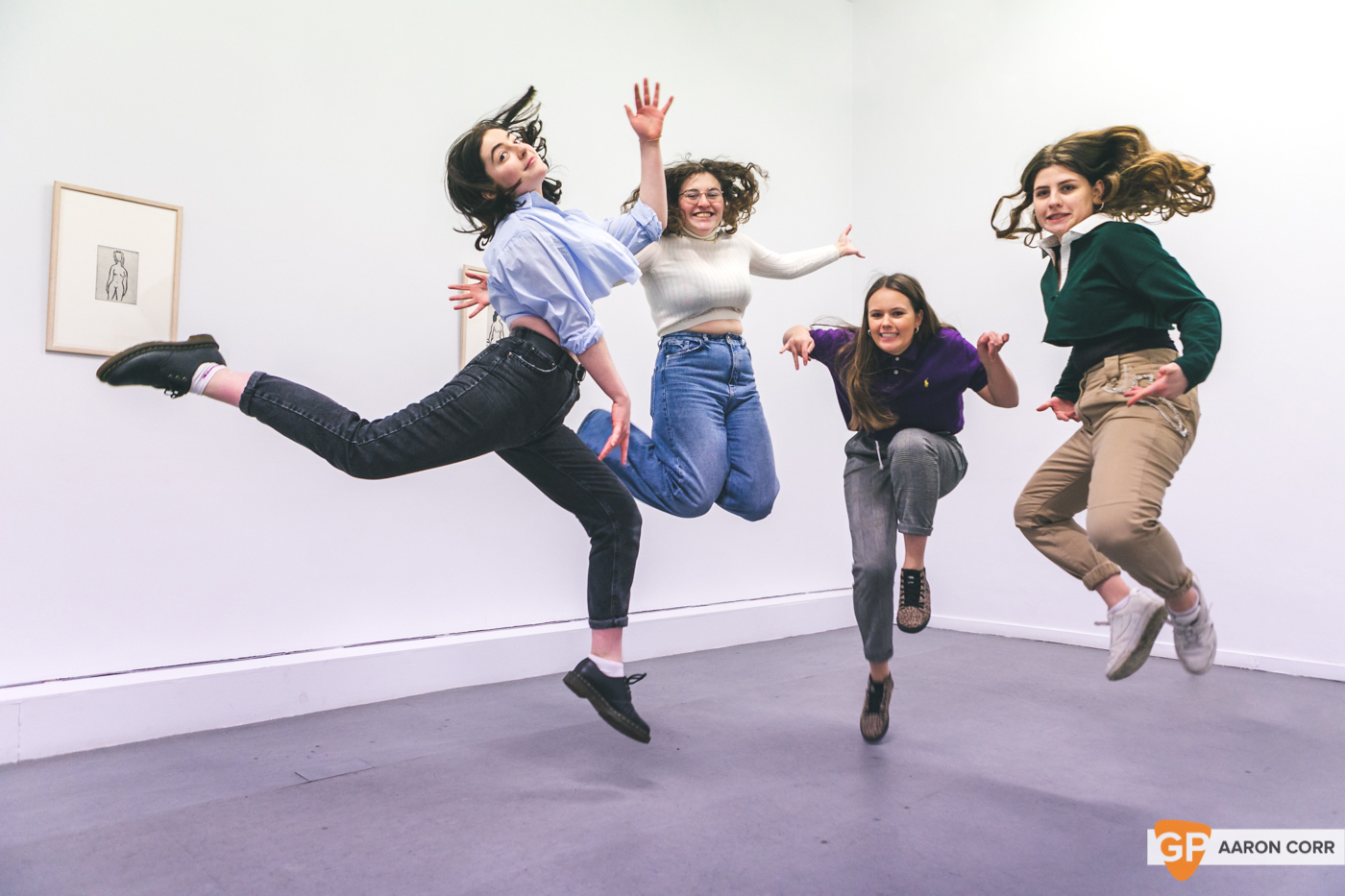 "Laura and Anna-Marie were in the same school, and so were Leah and Andrea. We all became more familiar with one another through Music Generation Limerick. Anna-Marie met Andrea through Instagram and became friends, then she tried to convince Andrea to join Music Generation and that's how she met Leah. The three of us were making music, after about a couple of months Laura joined and that was the start of the band."
PowPig's whole inception feels very natural and this translates to their writing process to their live performances: one of the their biggest draws is their fun, unabashed relationship with each other and also with their music. On stage and off, they are charismatic and charming, both of which are welcome characteristics in an industry where personas and guises are often donned for performances and shed once the show is over.
Limerick hasn't always been known for its affluence of new artists but PowPig look like they're going to change that. The band credit the city for fostering a sense of creativity and artistry in them, with new, local initiatives encouraging up and coming bands to perform and collaborate regularly.
"The music scene in Limerick is something we're so lucky to be part of. There's always really great gigs being put on all around the place... 'DIY LK' are a local music collective whose aim is to put on gigs for local and international alternative acts."
This is evident from a recent tribute music video to Dolores O'Riordan and The Cranberries which PowPig took part in. The video features clips of several Limerick musicians on a couch, recreating the famous Cranberries album covers as a cover of When You're Gone plays in the background. The video highlights the diversity of the Limerick music scene, with folk artists juxtaposing opera singers to rock bands.
"We're really lucky to be part of such a welcoming community of musicians who genuinely look out for each other and help each other in any way they can."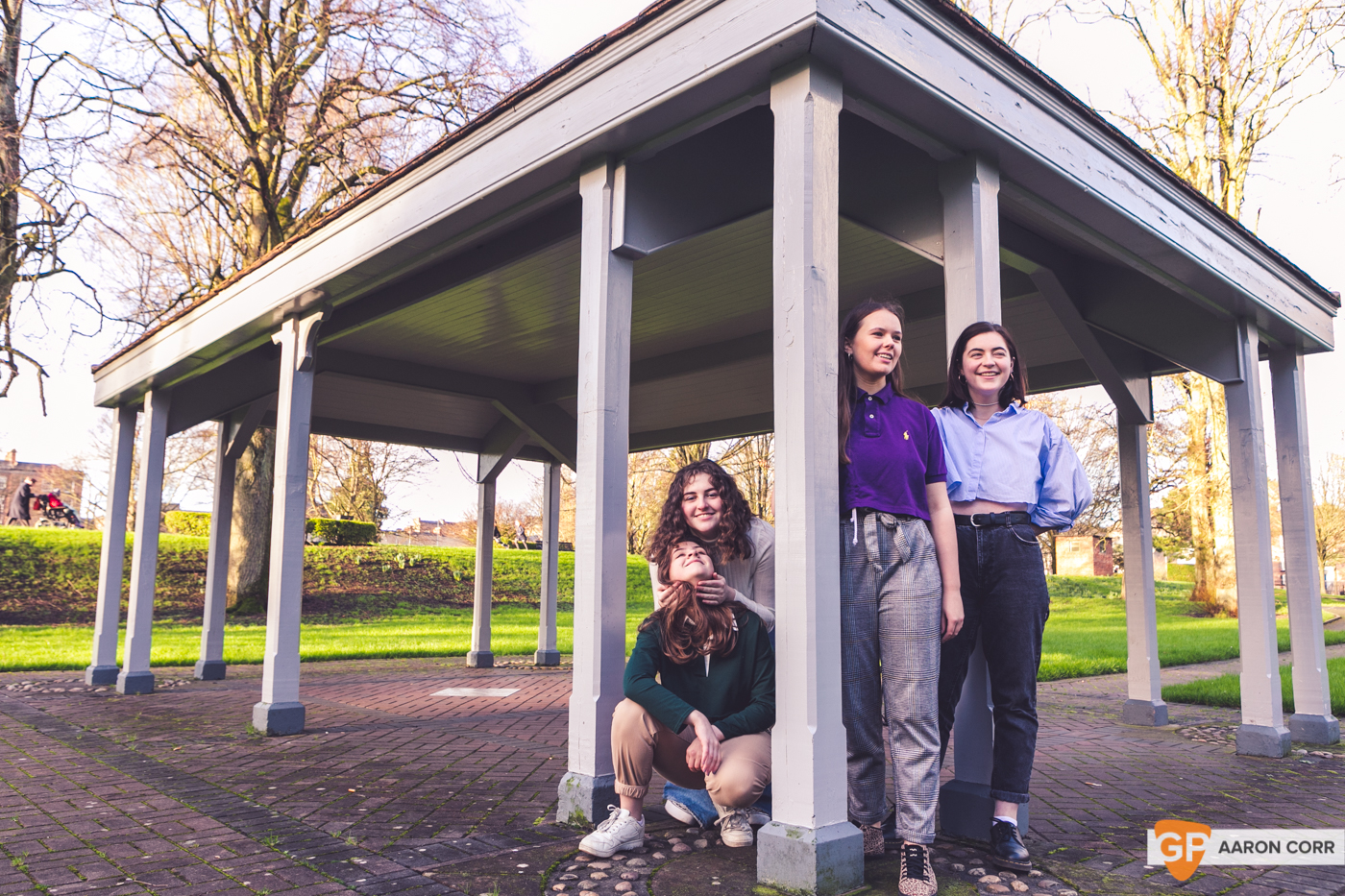 PowPig weave an eclectic mix of influences into their own deftly original sound: they cite The 1975, Fleetwood Mac, Tyler the Creator, PJ Harvey, Janelle Monáe, and Jimi Hendrix as influences and while these bands bare little resemblance to PowPig's music, it is clear that they have taken elements from each of them in either character or attitude. PowPig's two EPs are lo-fi rock, rough around the edges and inherently authentic to them.
They gush about their Irish contemporaries, "Paddy Hanna is someone we listen to a lot, Bad Boys is a real anthem for us. Junior Brother is really cool, we especially love Hungover at Mass. Pillow Queens are class and have always been super nice to us. Mongoose are so talented, and have been so encouraging!"
Punk and garage rock were traditionally male associated genres and the surge in females getting involved it is a real sign that movements such as #MeToo might be trickling down into smaller music scenes. When asked about other Irish artists that they like, the list a plethora of primarily female artists including Soak, Saint Sister, Girlfriend, Wyvern lingo, and Cherym as well as male/mixed bands such as and Thumper and Just Mustard.
One of the most compelling characteristics of PowPig's artistry is their friendship and kinship between each other. At their performance at Other Voices, they joked and laughed with a gentle easiness on stage, making you wish you were in on the joke. After their set, I noticed them huddled in a corner excitedly discussing their performance and hugging one another in mini celebration.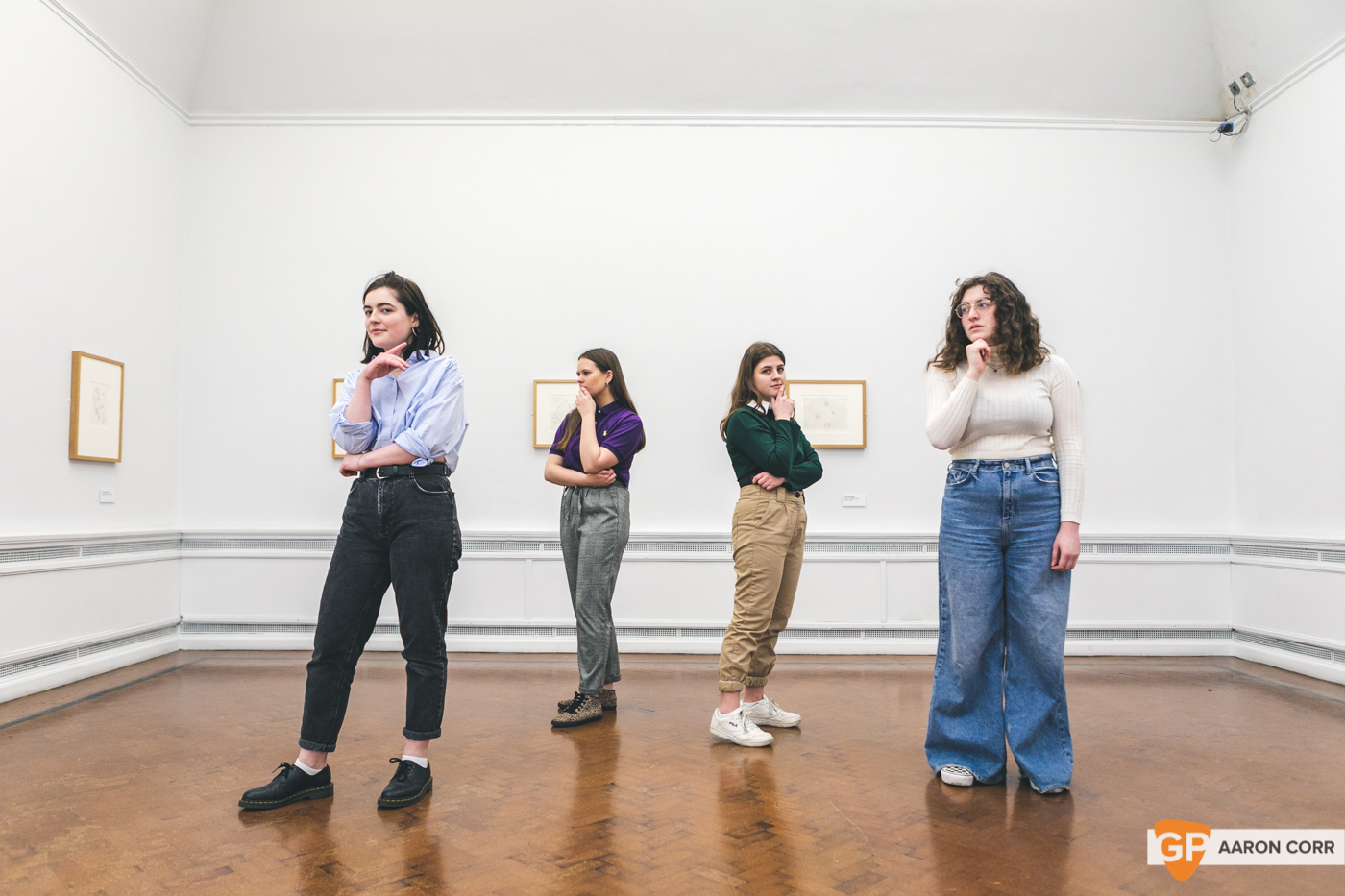 What's next? The girls are gearing up to complete their Leaving Cert in June before heading to university in the autumn, a move that brings with it an inevitable but temporary separation (three of the girls are going into first year this September - two in Dublin and one in Limerick - with a fourth following next year). Moving away is a daunting prospect for most bands but PowPig are optimistic that the move will only make them more productive when they are together.
"We know it'll definitely be harder to practice regularly and things like that, but it's so easy to stay in touch and send ideas for songs over the phone that I don't think we'll have too big a problem with that. Plus it just means that when we do get the chance to play together that we'll have to be productive because we won't have loads of time to mess around."
With two singles due early in 2019 and plans to record an album in the summer, the girls are wasting no time asserting their presence in the Irish music industry. Thank us later - PowPig are officially your new favourite band.