Bringing it all back home
The career of the Kilkenny-born violinist Patrick Rafter has risen rapidly in recent years. After initial training in Ireland and then the Royal Academy of Music in London, winning top prizes both at home and abroad along the way, in 2015 Patrick was personally invited by the celebrated violinist Maxim Vengerov to study with him at the prestigious International Menuhin Music Academy in Switzerland. Patrick has since performed alongside leading artists and ensembles across Europe, and on Friday 29 March he returns to the National Concert Hall to perform with the RTÉ National Symphony Orchestra as co-soloist in J.S. Bach's Concerto for Two Violins with Vengerov himself, a rare honour.
As the inaugural winner of the National Concert Hall's Young Musician of the Year award only ten years ago, Patrick is very excited at the prospect of coming back to Dublin for this special concert. We caught up with him earlier over the phone, as he spoke to us from his current base in Switzerland.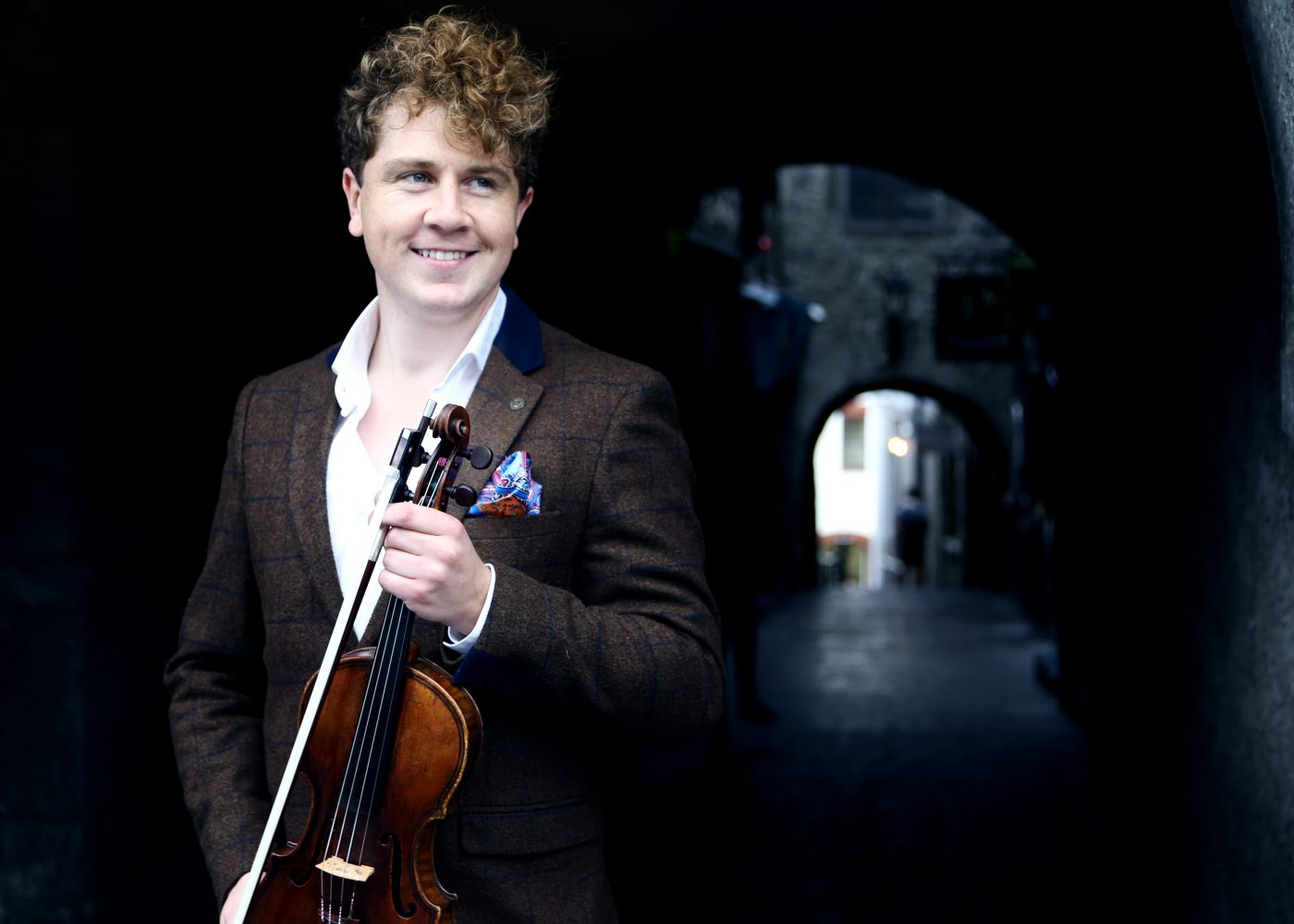 What's it like to study at the Menuhin Academy?
It's very intense, only fifteen of us, and the level is very high, obviously. You learn as much from your colleagues as from the teachers; it's really rewarding, a very rich environment to work in. There's a lot of flexibility: this is now my fourth year, I'm still affiliated with the school and working with Maxim, but at the same time I can prioritise my concert engagements—work and study become one, after a while.
What does this concert mean for you?
It's a very great honour for me—and for Irish string playing—for Maxim to have requested an Irish soloist to be by his side, I think it speaks volumes. We've performed together elsewhere but it carries personal significance for this to be happening in my home country. I'm extremely grateful to the National Concert Hall and to the RTÉ National Symphony Orchestra for affording this opportunity.
And tell us about the music

It's iconic, for me Bach's Double Concerto is one of the greatest works in the canon of classical music, and one of the most well-loved works as well. The work was embedded in my memory from when I was maybe six or seven years old, when I first saw it, in that famous video recording by Yehudi Menuhin and David Oistrakh, and just being blown away by it all. It's so poignant, looking at those two great artists, at how they communicate, how they play, how they phrase, to create what they create, just magical. For me, it's always been a source of inspiration.
The first time I played this with Maxim was in my first year in the Menuhin Academy, in a concert hall in Switzerland, and it was one of the greatest experiences: it was just wonderful to be on stage and feel time stopping, especially in the second movement, it was something phenomenal! It's beautiful to return to Ireland with such a beloved work.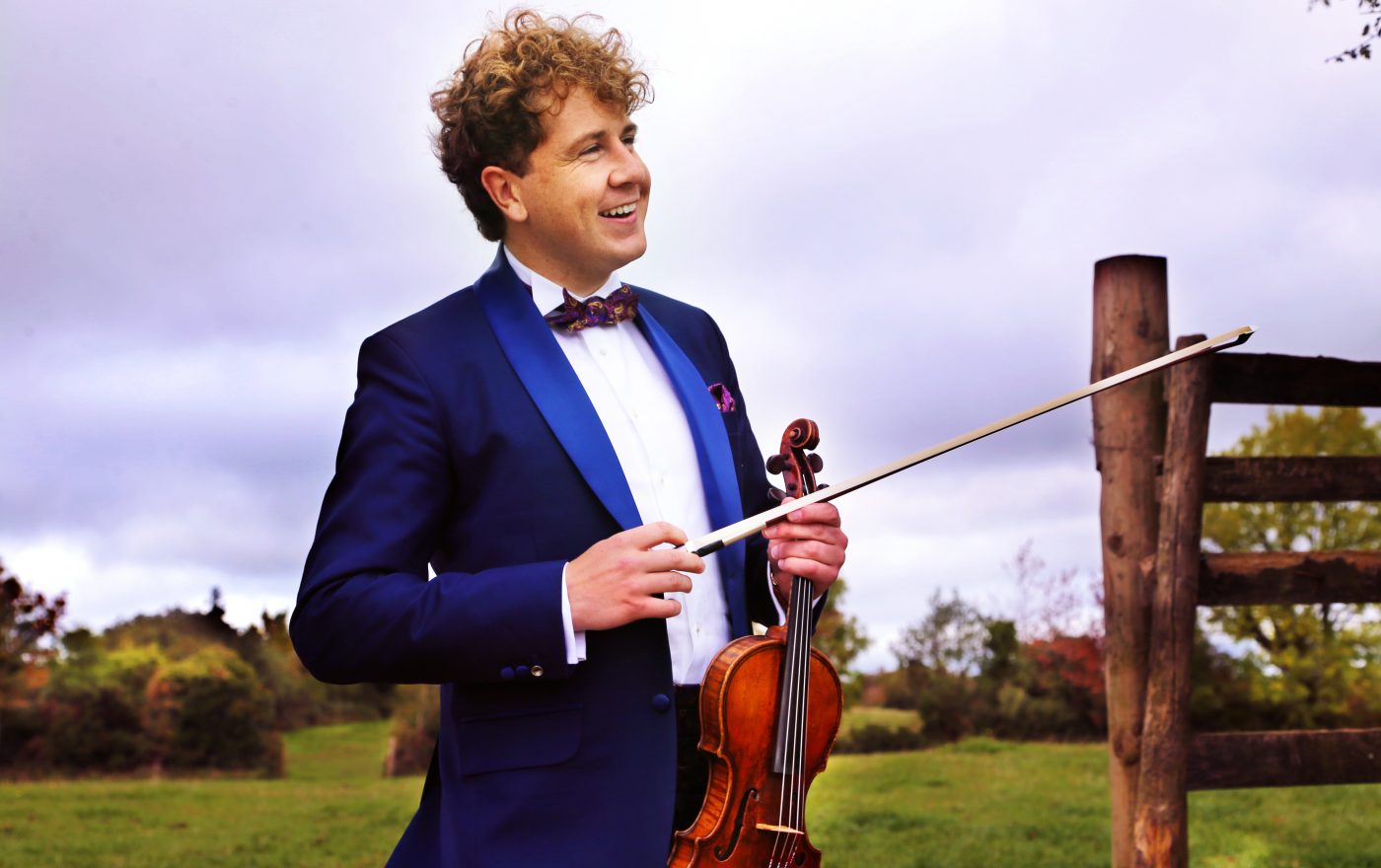 How do you maintain an artistic profile in Ireland, while being based abroad?
I've always made an effort to make sure I don't just leave and never return and I've made it a priority to come back to Ireland and play as often as I can. I've built that up over the past couple of years and now I also have a collaboration with the pianist Michael McHale and we're doing recitals throughout Ireland. You have to invest in your roots, in where you come from, and build working relationships. I see that as really important.
In January you took part in the National Concert Hall's Chamber Music Gathering – tell us about that
One of the visions [series director] Chris Marwood had was to enable connections between Irish artists, who are all on a high level and who are based abroad. I take part this year and I meet, say, the leader of the Vienna Radio Symphony Orchestra, Maighréad McCrann, or other Irish musicians, who I would ordinarily never see. It was just genius on Chris's part, to set this up, incredibly helpful. More than just networking, it's really about visibility, something that is crucially needed in Ireland for artists who sadly have to be based abroad—it's hard to make a career here.
Apart from this concert, what other performances in Ireland do you have lined up?
I consider myself very fortunate to be able to be back as often as I do. With Michael McHale, we'll be performing at Kilkenny Arts Festival, which I'm really delighted about, and at Drogheda in December as part of Drogheda Classical Music's 2019/20 season.
As well, in July we play in Boyle Music Festival in Roscommon, and also St Barrahane's Music Festival in West Cork. Beyond Ireland, I'm looking forward to playing this year with the London Mozart Players, as well as recitals in Switzerland.
Patrick's next appearance is on Sunday 10 March, when he gives a solo recital at Dublin City Gallery The Hugh Lane, Parnell Square, as part of the Sundays at Noon series
For further details of the concert on March 29 with Maxim Vengerov and the RTÉ National Symphony Orchestra, and to book tickets, see the National Concert Hall
Images by Marshall Light Studio