This month's OSLO event is a two-for! Bullet Girl and Nerves, two of the most exciting Irish bands around at the moment, are playing a free show at The Workmans Club on Friday 12th July.
Ahead of the gig we caught up with Bullet Girl guitarist Dylan Keenan and Nerves's vocalist Kyle Thornton to talk about first concerts, dream collaborations and the Irish music scene.
Nerves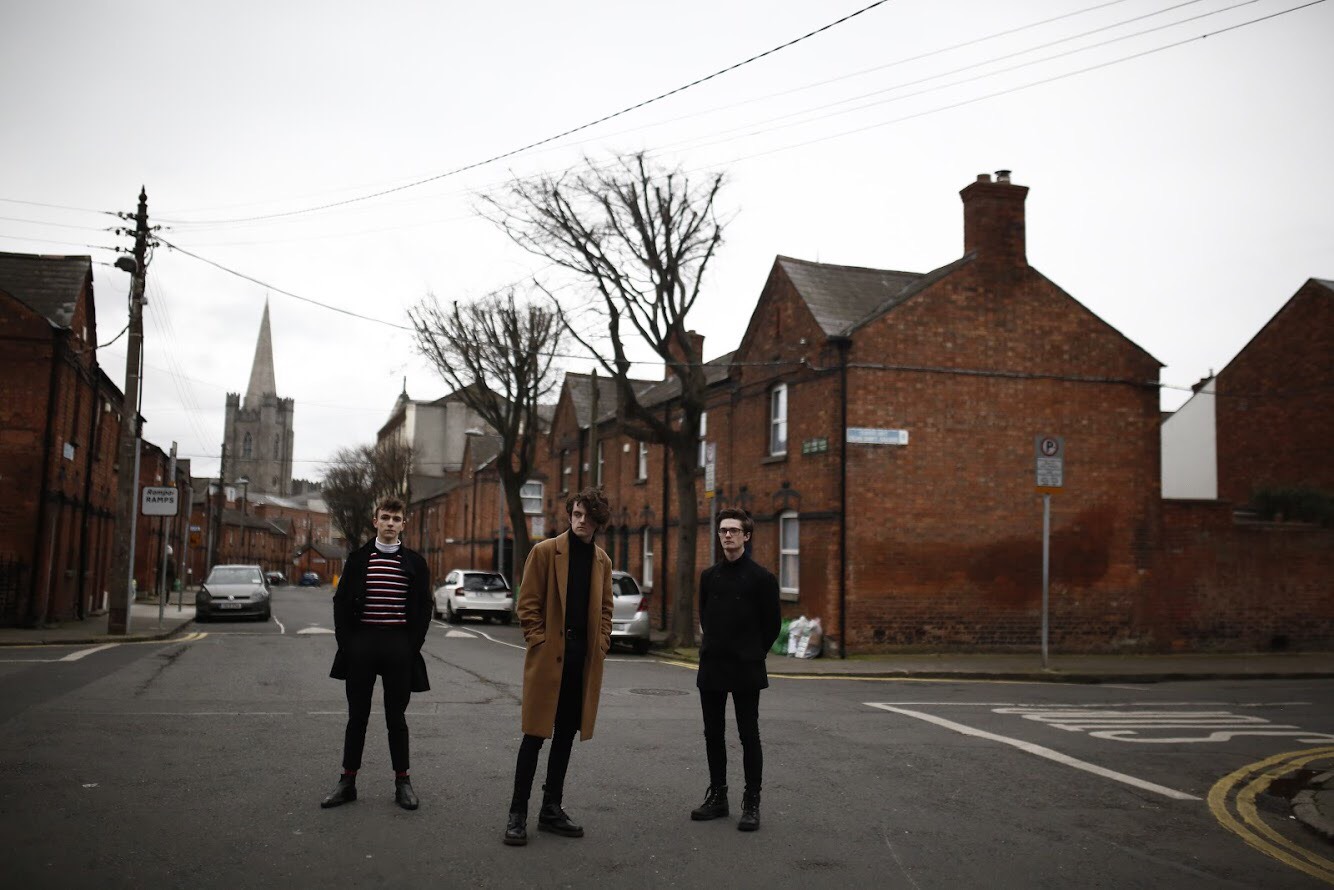 // GP: Nerves, what made you move from the West coast of Ireland to Dublin?
Me (Kyle) and our drummer Adam are both from Foxford in Mayo and Charlie (bassist) is from Spiddal in Galway. We've been living up in Dublin for the guts of 2 years and the main reason was to make sure we could keep doing what we wanted with music. Mayo has a surprising amount of really good bands, the problem is that there's nowhere for them to play.
For instance, the old punk pub in Ballina where we used to play all our first gigs before charlie joined the band was shut down last December. Now the only place we can really play in Mayo is one kind of rock/punk venue in our hometown Foxford. Aside from that, no where in the county is really interested in original bands, all the pubs just want cover bands and acoustic acts, so we kind of felt that we had to move if we wanted to keep going and connect more with the Irish music scene.
The scene in Dublin is great for that because you have such an influx of people from all over the country who know what it's like to be stuck in the middle of no-where playing to no one, and now we're all just helping each other out and doing what we love.
// GP: Nerves just released the 'Everything Ahead of Us' EP, how does that feel?
It feels great to have it out now, it's been a long time coming because some of these songs are the oldest we've written (like Pastel and Slow Drive) and we actually recorded it this time last year with a friend of ours.
This whole year has just been us trying to get the thing finished properly after a lot of setbacks so now that it's out and people seem to be really enjoying it!
// GP: Opinion on the current state of the Irish music scene?
 I think it's amazing how many brilliant bands and artists there are right now, it seems like there's never been a better time to be a part of it, I just wish there was more emphasis on non Dublin bands cause the amount of class bands from around the place that I've found out about recently like Casavettes and Buí is ridiculous!
// GP: Do you believe genre-defined music is dead?
Yeah pretty much, the whole idea I had for this band when I started it was a project where I was just gonna write whatever kind of song I felt like and somehow make it work together, I was tired of wondering if a certain song I'd come up with was too heavy for this band, or too poppy for this other one. That's why our set goes from fairly upbeat poppy kind of new wave tunes to proper noise rock, post-punk stuff. We listen to every genre these days, I don't see why we shouldn't be allowed to make whatever we want as well!
// GP: First and last concert?
My first concert was Royal Blood in the Olympia Theatre at the embarrassing age of 16 haha. It was class though, they're not a band I listen to loads any more but I remember the bass shaking the whole room and was like "Man, I wanna do that". My last one was the 1975 in the 3 arena, which was like an out of body experience!
// GP: What would be Nerves' dream collaboration?
Kevin Shields, 100%. Dunno how that'd work, but if I got to be in the same room as him for like 5 minutes I'd be satisfied enough!
// GP: What is one goal you have for 2019?
Release one more tune and go on a tour of the country.
Bullet Girl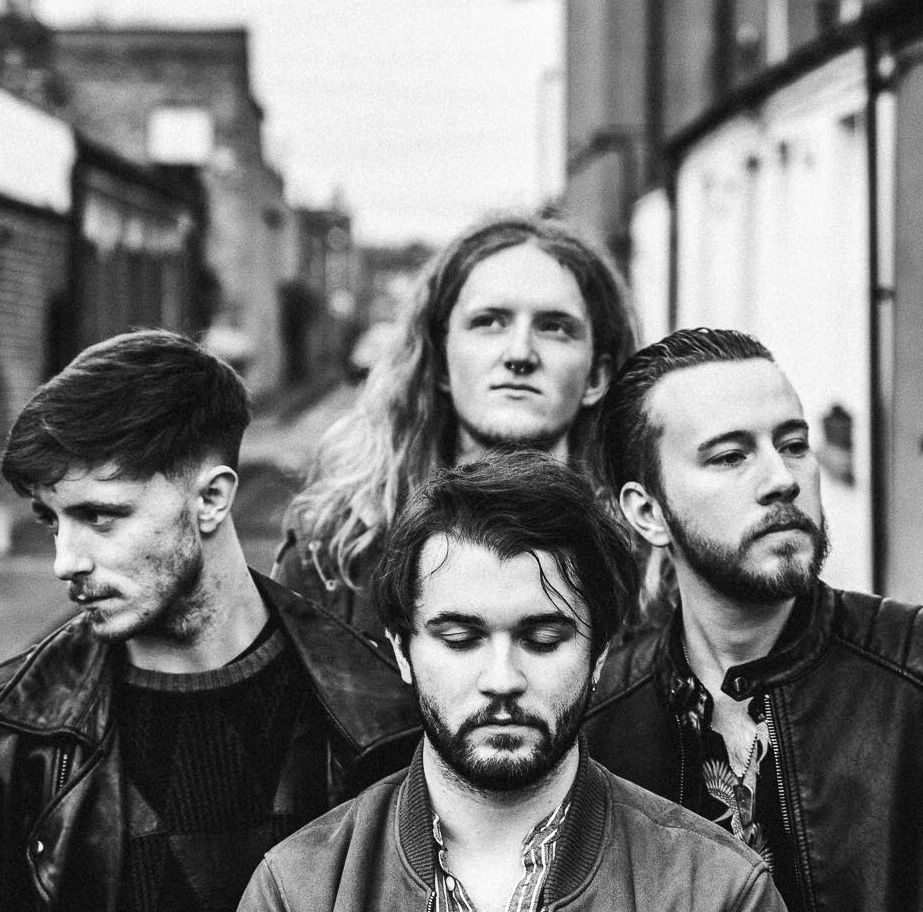 // GP: Can you tell us anything about upcoming releases?
The next few months our focus is to release as much music as possible and get our songs into the public consciousness. Firstly are releasing our latest single 'The Rush' on July 26th, with a video directed by our guitarist Dylan Keenan.
In August, we are going into the studio with one of our heroes Dan Fox of Girl Band, to record our first EP due out late September. We also plan to release a very special song in early September called 'Whacked' that we got to record with Luke from Otherkin as our producer.
// GP: How does Bullet Girl go about capturing their live energy in recordings?
Generally we write music together with the process being working through riffs or melodies together and refining the song until it's in a place we are happy with. Even with this process, our songs are constantly evolving and we often revisit older songs and write new parts and chord progressions for them. The live shows also inform this process.
When it comes to recording our goal is to present the biggest most accurate representation of our sound possible, with the nature of some songs we can often get this with just a really good live take whereas with other songs they will need a longer treatment to flesh out some of the nuances of the track. In the studio we are always tweaking with sounds and we spend quite a long time mixing and re-mixing songs until they're perfect to us, sometimes to our detriment as it has taken almost a year to release a new single.
// GP: Opinion on the current state of the Irish music scene?
Since the release of Girl Band's 'Holding Hands with Jamie' in 2015 there has been a massive push forward in terms of young experimental bands in Ireland and a celebration of modern Ireland. There has always been a tradition of great singer songwriters in Ireland but unfortunately the post-punk / experimental ethic of the Irish hasn't been fully respected until the last few years.
The influx of bands with their own unique style and sound has been refreshing and with the quality of some of the acts on the scene it has challenged bands such as ourselves to really push the boundaries of our music and create art that's visceral, engaging and stands up to our contemporaries.
// GP: Do you believe genre-defined music is dead?
Yes. Certainly genre is an essential way to categorise music and help listeners narrow down their listening tastes but essentially the importance of genre starts and ends with which Spotify playlist you choose. Within genres there are certain rules and boundaries that you adhere to and in music often times the best and most freeing option is the throw the rule book out the window and just focus on the song as a self contained unit rather than a something that adheres to some sort of pointless genre convention.
Even within our own band, we struggle to categorise our music and have taken to labelling ourselves as Post Punk, which in truth some may find inaccurate but the best option is always be just listen to the music, it speaks for itself.
//GP: How do you feel about social media as a band?
We have really embraced Instagram over the last year. Luckily we have got the opportunity to befriend lots of talented photographers who have shot our gigs and small photoshoots with us. We feel that visuals can definitely add to the overall experience of understanding a band, whether this be shots of live gigs or music videos. Instagram is certainly a platform we are going to continue to experiment with and you can follow us @bulletgirl_
// GP: Are Bullet Girl morning people or night owls?
Definitely night owls, recently we have had to practice after midnight due to work constrictions and it has led to some very strange but creative musical experiments. There's something about playing music at 3am that creates a very unique atmosphere for us.
OSLO x GP is a monthly event at The Workman's Club featuring some of the most exciting bands on the circuit at the moment. Doors are at 11PM and it's free in (!!) so be sure to get down early to avoid disappointment!