Drill music, characterized by its blend of hip-hop beats and punk/grunge imagery and aggression, has been one of the most rapidly developing and growing genres in Ireland. The sub-genre, which finds its roots in the south side of Chicago circa 2010, has seen artists such as Pop Smoke, Chief Keef and more recently Lil Durk catapult its sound across the world.
In Ireland, a lot of Irish Drill's early success can be directly indebted to the foundation of Dearfach TV in 2017. Dearfach, a YouTube channel founded by Prod Solo and DJ Geo. One of the first major success stories of Irish drill was J.B2, who's 2018 Mr. Affiliate generated huge attention and has been viewed over 1.2 million times on Dearfach's channel. Since then, J.B2 has gone on to collaborate with a host of the UK's biggest Drill artists including Russ and Chuks and Poundz.
As Irish drill watched J.B2's ascension other artists jostled amongst themselves to be the next to follow in his footsteps. One such artist is Drogheda-based Offica. Despite only releasing music for a little over a year, Offica has quickly risen through the ranks thanks to the viral sensation track Naruto Drillings and its subsequent remix featuring UK YouTuber KSI. After gaining over 13 million combined streams on YouTube and Spotify across four tracks, he's set to become one of the biggest names in Irish Drill. Offica will be the first to tell you, however, that drill wasn't his premier interest.
"I wouldn't say I listened to drill a lot. I'd only have listened to drill that was really popular" Offica recalls, as he chats to GoldenPlec from Drogheda, "I'm more into modern hip-hop and afrobeat". Offica began writing verses out of boredom while he was meant to be studying for his Leaving Certificate. Upon showing his work to his friends at school he was pushed to record them as a laugh.
"We went into the studio as a joke, not expecting anything of it, and the first track we did was No Hook". Despite the nonchalance that went into its recording, No Hooks went on to amass with over 100,000 views on YouTube. This was followed by Afrodrip which did nearly as well. However, it was his third track Naruto Drilling that would propel his success.
Naruto Drillings began life when Offica was working with Dearfach before moving to Moves Records. Offica was offered the beat to work on and had begun constructing his verses when the beat was retracted by Dearfach, who offered it to more established artists, such as J.B2. When news got back to Dearfach that no one could figure out how to rap on it, it was returned to Offica, who by then determined to prove Dearfach wrong for taking the beat away in the first place.
He subsequently crafted what is considered an Irish Drill classic. "When I got it back I knew I had to prove them wrong for not giving me the beat straight away," Offica recalls.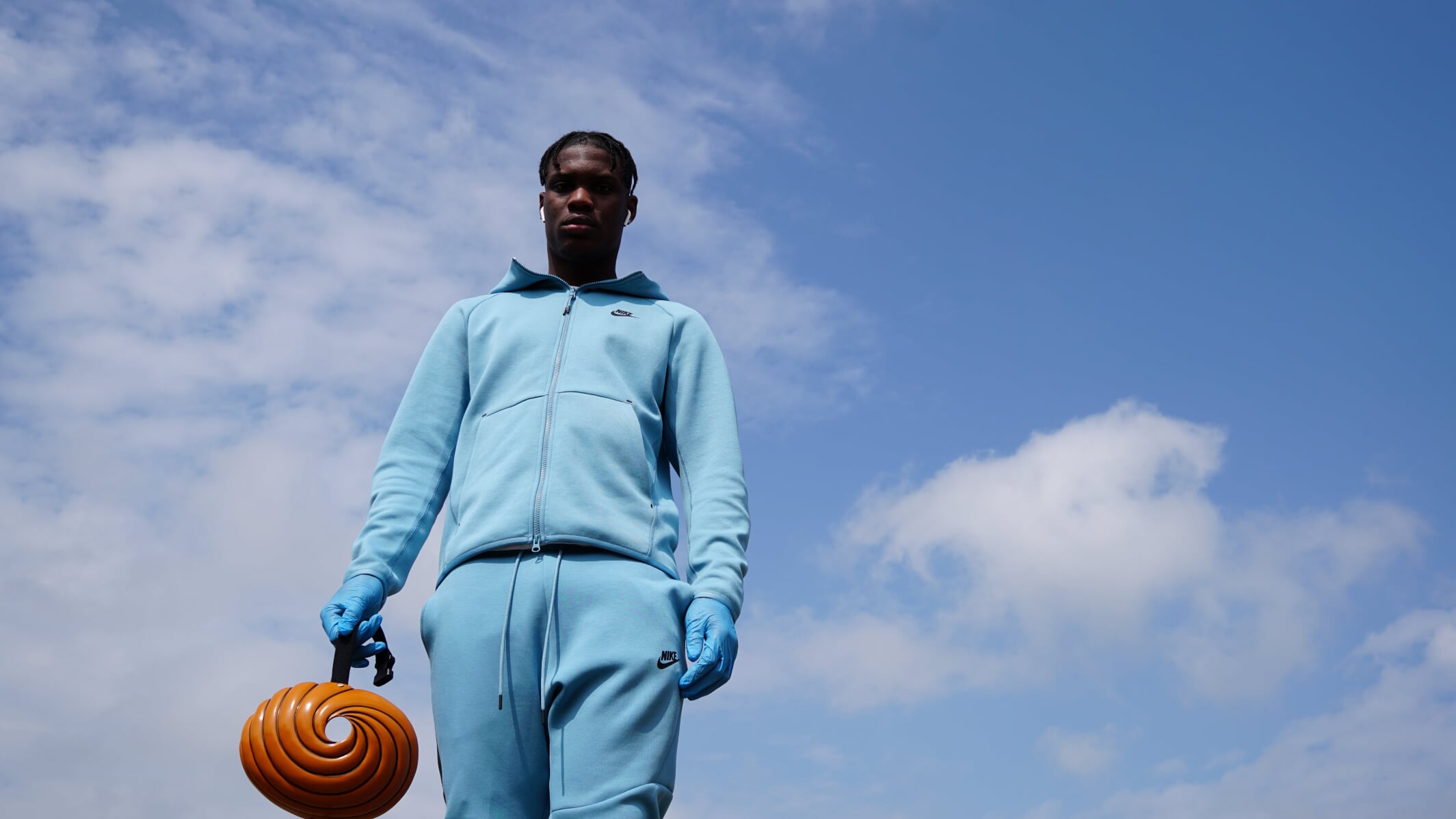 Soon after its release, word reached Offica that KSI wanted to collaborate on a remix. The very next day, Offica received KSI's verse and liked it so much that he decided to shoot a music video for it when KSI was playing in Dublin later that month. The video, released on the Mixtape Madness YouTube channel, has been viewed almost 3 million times, and on Spotify the track is well over that amount.
Distinct from the music, one of the most intriguing aspects of the Naruto Drillings music videos, and Offica's subsequent videos, is his unique choice of headwear, a bright orange spiral mask known as the Tobi Mask, which originally featured in the Japanese Naruto comic book and TV shows.
"We used a track from Naruto," Offica explains. "I thought we should do something else to stand out so that's what we did. The mask is the Obito mask, he's a very popular character so I knew that if I wore the mask people would know straight away what it was".
In April 2020, Offica announced that he was going to take off the mask and reveal his identity., with the release of his latest single Face Reveal. Needless to say it was not an easy decision, which Offica admits openly.
"I've been thinking about it for a while but the team I work with said that since it has such big engagement with the fans that I should keep it on," Offica revealed, noting. "I was a bit worried but I think that if the music is up to a certain standard it doesn't matter if I'm wearing a mask or not".
Removing the mask has been a freeing experience for him. "When you are wearing a mask, people can't really see your personality" he recalls, "I couldn't really engage with people, but now people can see my facial expressions in videos and it just helps me create a better engagement with the audience".
With plans for an Irish tour and festival appearances scrapped for 2020, Offica has begun work on a new EP which is scheduled for release in September, which he claims is filled with "OG Offica".