A sense déjà vu hangs over O Emperor frontman Paul Savage as we talk on the day of the outfit's 'Lizard EP' re-release. Originally slated to drop in March, the O Emperor frontman finds himself in the disconcerting position of promoting his latest EP for the second time in 2015. While Savage will later lay blame on our swindling music industry, for now we stick to the script — how 'Lizard' came to be.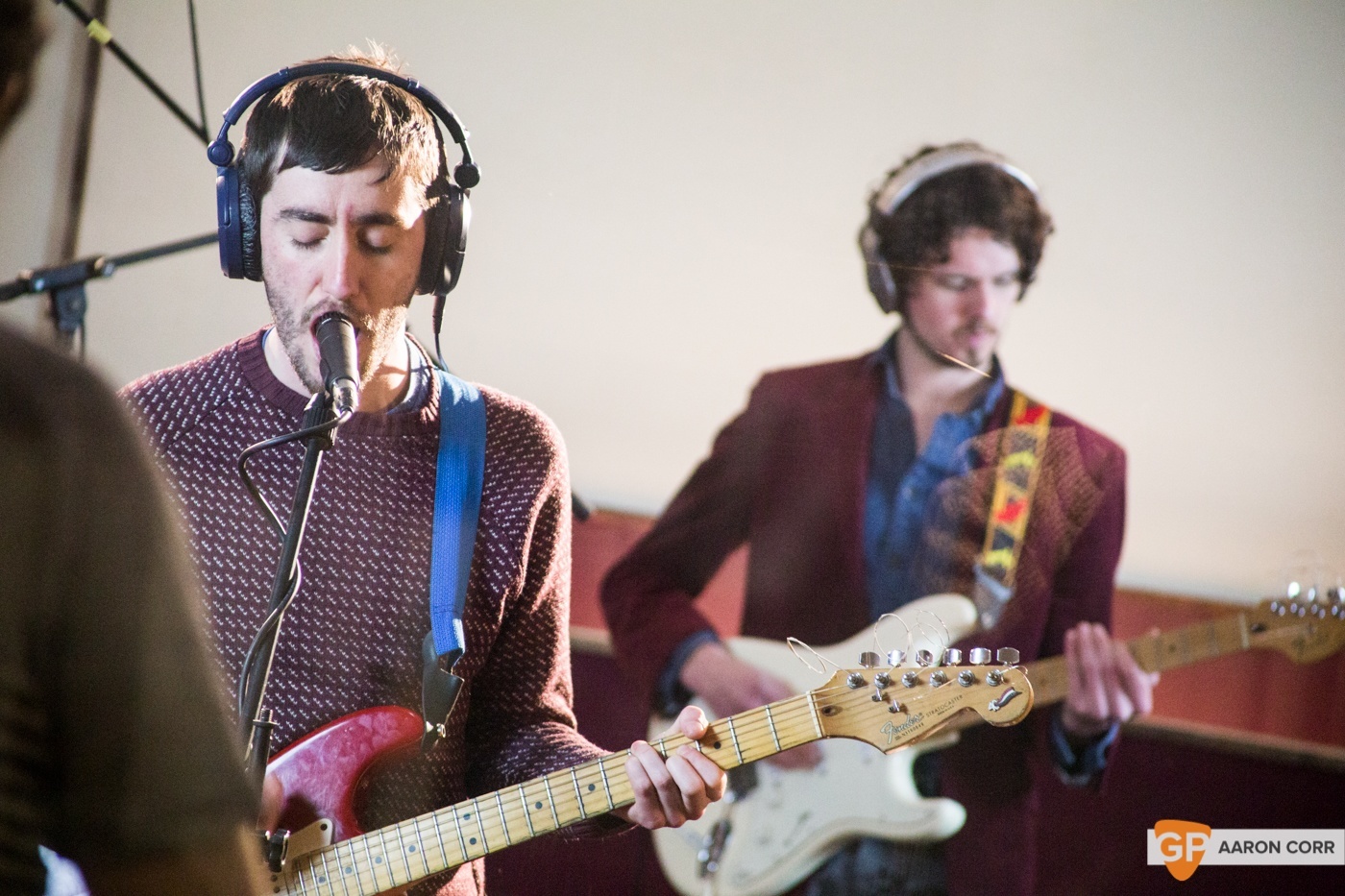 As EP's go, 'Lizard' is a fascinating proposition. An alternate blend of swampy guitars, rambling basslines and luminous synth flourishes, 'Lizard' plays true to the Waterford outfit's meticulous approach to sound. However, as Savage explains, this was far from intentional.
"We really tried hard to restrict the time it took us to make the EP," Savage says. "The four songs literally developed over a few sessions. It was pretty much the exact opposite as to how our last two albums went. We wanted it to be slapdash – every sound had to come about easily."
The inspiration for this new approach? The unhippest reaches of MTV pop. "We started listening to a lot of cheesy '80s music around that time. I think it comes with the territory of being a little older — it's music that we wouldn't have entertained when we started out. You cannot beat the immediacy of music from that period, especially the Prince classics."
Still, it's not all eighties cheese: "There are some incredible bands coming out of Australia right now like Pond and King Gizzard And The Lizard Wizard – also, the likes of MGMT and Deerhunter played their part in influencing the EP's sound.
 "It nice to see some psychedelic influences creep back into what was once a dour indie scene. Our synth player, Phil, did a great job of layering some of that colour onto the EP," Savage adds. And he'd be right, if O Emperor excel in one area, it is the ease in which kaleidoscopic synesthesias are crafted — be it the reverb-soaked The Sky Is Your Oyster or the rolling, Revolver-evoking Bogue.
But not every track on 'Lizard' plays true to the swirling patterns of psychedelia. In fact, it's the left field pop swagger of Switchblade that proves to be the ultimate jewel in the EP's crown. But despite the single being a dead cert for Irish single of the year, Savage is a tad more eager to discuss its accompanying video.
"It was a cold and bleak January morning and I had nothing else to do, so I thought I'd give it a lash," he explains. "I've always been interested animation, but never really had the skills, tech or cash to give it a proper go. I started enthusiastically, but by the end I was pulling my hair out.
"I guess it's part critique, part tongue in cheek.  The basis of the video was to expose the 'pop illuminati' – the big label PR guys that push all that manufactured pop on the our radio. But we're also taking the piss, as Switchblade is our own blatant attempt at making the perfect three minute pop song."
Having already split from Universal Records, O Emperor are no strangers to label and PR difficulties, but as already alluded to by Savage, 'Lizard's' unsuccessful March release forced the quintet into the realisation that a strict DIY approach isn't necessarily the most effective one.
"It was gaining zero traction, so we got in touch with Conor Muldowney of Tandem Felix who suggested that we pull the EP and pair up with 9PR, who'd supply some muscle, and re-release the record in vinyl." Now some months into the partnership, the band have seen their music grace NME, Consequence Of Sound and Northern Transmissions. "We always got a positive reaction from the Irish press, so we had a hunch that our music wasn't the problem," he adds.
While international exposure will always be welcome, Savage is hesitant to pin everything down on the band's independent approach: "The big radio stations forget how much playing these big label pop tracks effects guys like us. Turn on any radio station and you'll hear the same ten tracks on a loop. It's the same on TV. We thought the internet would change things, but you just find yourself stuck on Facebook. Nothing is different."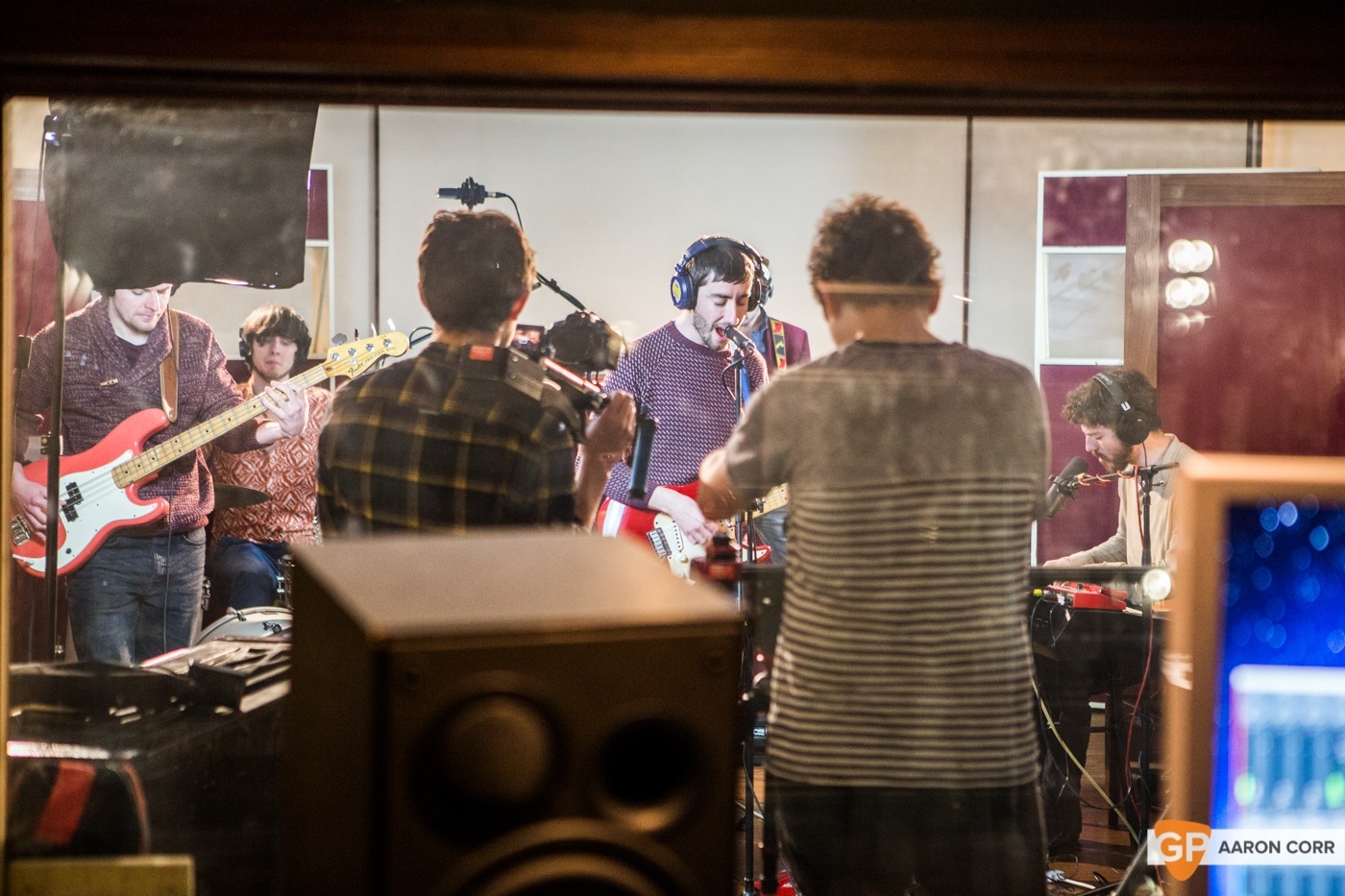 Supporting 'Lizard' is a Winter UK & Irish tour, one that promises new visuals, a reworking of old tracks and the introduction of new material from their forthcoming LP - one that Paul promises to be "our most dynamic set yet."
But as for that new material, it's still early doors. "We're pairing down these funky thirty minutes jams at the moment. In a way we're working like old-school hip hop producers – cutting and splicing up material into physical tracks." It's an approach which suggests that even four releases deep, O Emperor remain the oddball creatives they set out to be.