Seven-piece hip hop group NUXSENSE have been called "Ireland's answer to BROCKHAMPTON" by Highsnobiety. Having supported the likes of Waka Flocka Flame and Ghostface Killah from Wu-tang Clan, the band are now bringing their energetic live show to OSLO at Workmans tonight (Friday 04).
So, how did this all start?
We started off organically, we didn't come together to make music. We really hung out with each other first, became best friends then started making music together when we all discovered each others talent.
There seems to be a lot going on in the Irish hip hop scene, what are your thoughts on it?
The hip hop scene globally is where we striving towards, there's so many different lanes and everyone is doing what they wanna do. It's refreshing you can literally find any type of hip hop you want. Ireland is too small for us and in many ways, its behind when it comes to hip hop culture. Its slowly starting to catch momentum but to really take it to the next level there needs to be a legion of Irish artists who really are about their art, to link up and make dope content, not to "make it" but to push the art form like international artists do.
How should people find your music? Any reason most of your music is on SoundCloud as opposed to anything else?
We never planned it that way, we just had our SoundCloud longer than other platforms, that's kinda where we started, but we don't really care where ever floats your boat, YouTube and Spotify is what we're really going to start pushing though.
Where does your inspiration come from?
We are inspired by each other, NUXSENSE is a lifestyle, any music we release caters to that lifestyle. But if you wanna get specific, we like all hip hop from every region, we're open minded so a lot inspires us from art to movies to life to nature, to good or bad situations its all source for creation.
With so many people in the band, how do you even begin to write?
We make music on a individual level first as in write a verse while having someone in mind for a verse depending on the beat then we go from there, usually the track gets done with two of us initially then if someone else has something they wanna add we edit and build.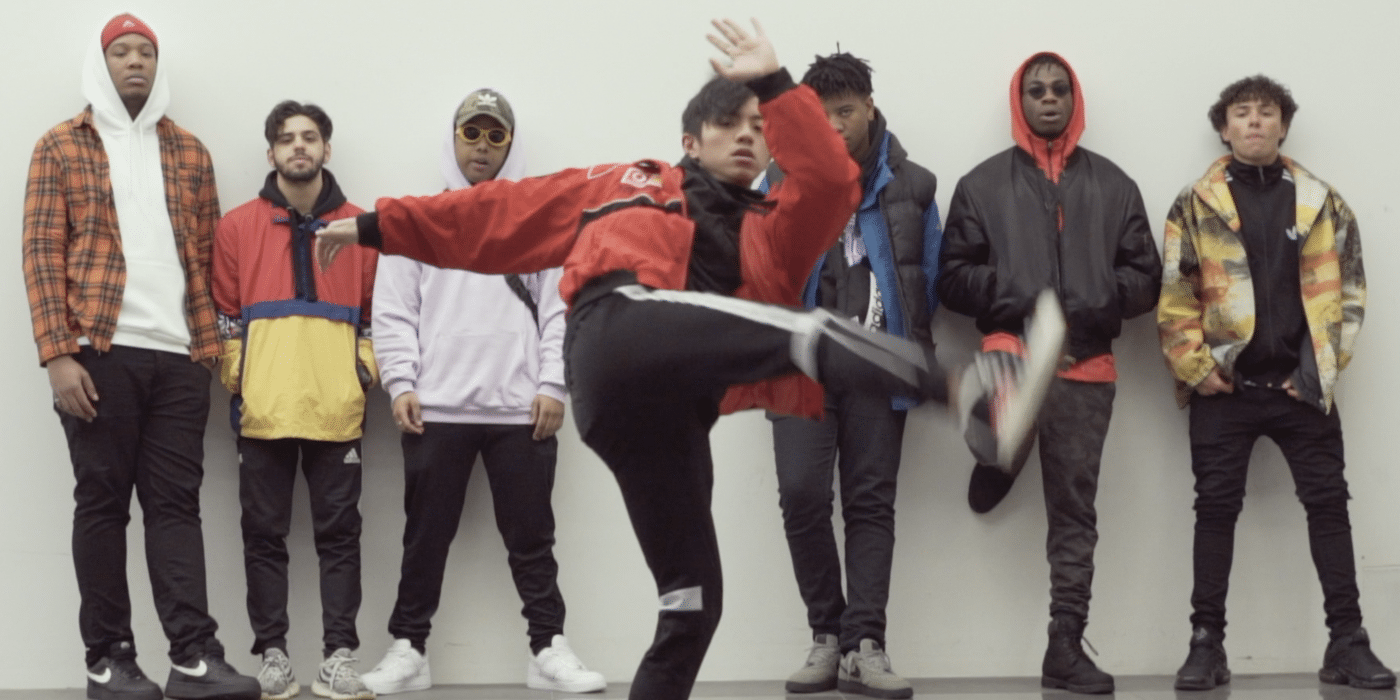 How did your support slots with such big names come about? How was that experience?
District magazine organized that for us simply because they like what we do and we are forever grateful for that shit. The experience was sick we got to meet some of the best artists out and it was an honour, hopefully do many more of those. But we learned a lot from doing those shows , all those artists are really dedicated to their work and we definitely got inspired.
What can people expect at OSLO?
We take people on trips with our performances, it's always live no matter how many people are there, we do what we want and we don't even think about it too deeply, we really express ourselves and have fun.
What does the future bring?
More art and more NUXSENSE.
NUXSENSE play OLSO at The Workman's Club tonight. Free entry from midnight.