It's been quite the year for Maynooth singer-songwriter Nell Mescal. This time last year, she was gearing up to return to Ireland following a summer spent in studios and sessions across London, mentally preparing for the start of a new school term, the thought of sitting down to a desk full of Leaving Certificate revision books filling her with dread. Now, however, she calls London home, and after leaving school in November of 2021 to pursue music, she's recently released her first single 'Graduating'.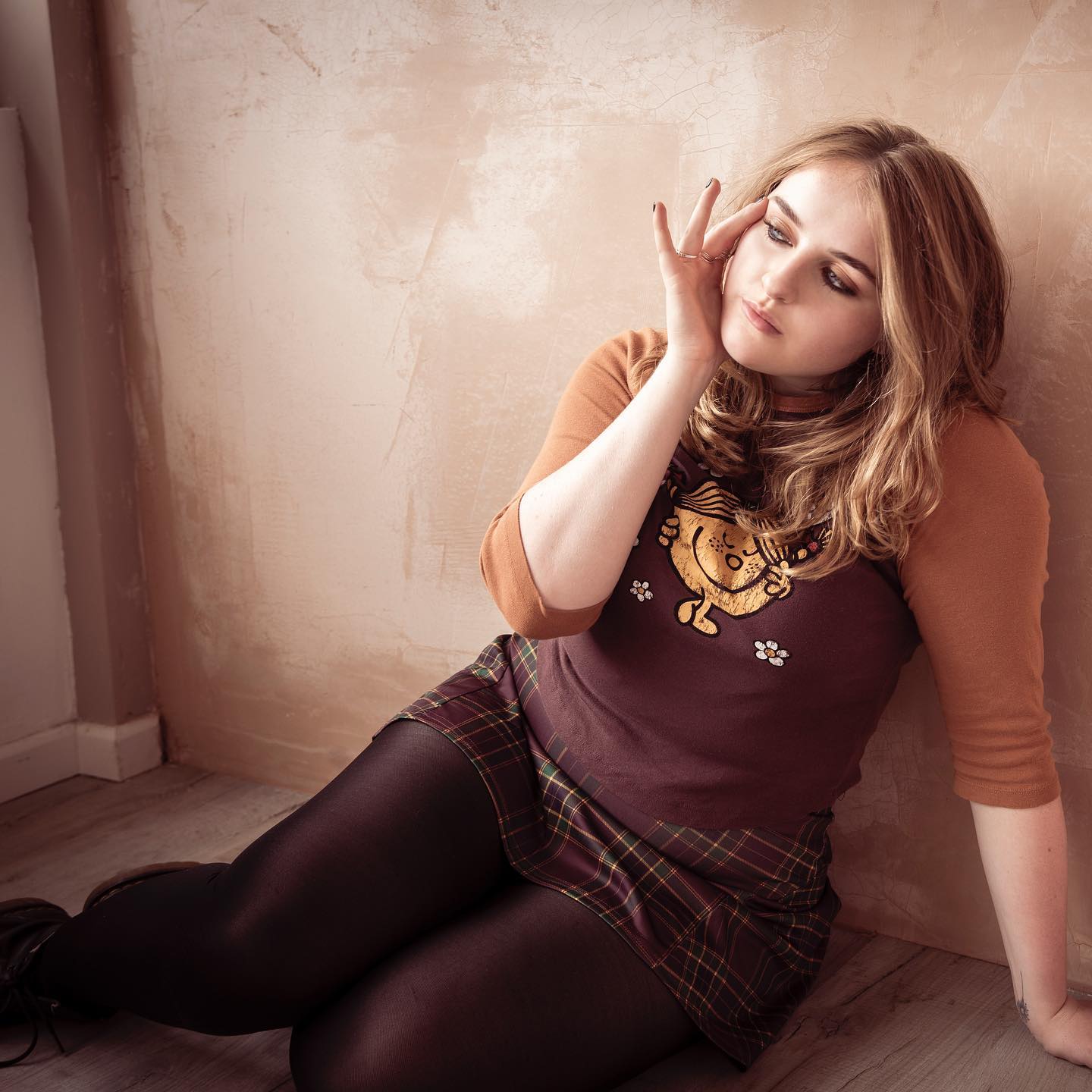 "I'm a totally different person to last year," Mescal smiles as she chats to Goldenplec from her East London apartment, "it's definitely been a lot nicer coming into this winter and kinda find my footing a bit, so it's been good". 
As her music career really kicked into gear in lockdown, Mescal found herself somewhat disconnected from the wider Irish music industry. "It was so difficult to even gauge where I was at," Mescal notes of starting her career from home, "but here in London I've just been able to jump right in and work with some really cool people".
With her debut headline show coming up in The Social in London on September 15th, followed by an Irish tour in October with shows in Dublin, Limerick, Galway and Belfast, Mescal's finally getting a chance to take her songs on the road.
"I can't wait to finally be able to play some of my unreleased stuff for people. I love the band I'm working with so everything is sounding really good". 
Mescal's interest in music solidified as a child during long car journeys, where she would keep her siblings and parents entertained with performances of tracks by the legendary Shania Twain.
"I specifically remember being at a family friend's house and she had the Fearless Taylor Swift poster on her wall." Mescal recalls of her first encounter with pop, "I remember listening to that on my iPod Shuffle that night in my bed and loving it". 
Mescal began taking an active interest when she started performance clubs at the age of 5, where she performed Cee Lo Green's hit 'Forget You', and a dance Mescal herself choreographed. Over time, she grew into musical theatre and school choirs over the years, recalling it as one of the most important things she's ever done.
"It was so much easier to be a musical theatre singer because that's what you always learn to sing when you start," she explains. "Musical theatre was my way of showing people I could sing, but once I started writing music I knew that was the path I would take".
Listening to 'Graduating', you can here the touch of classical training Mescal went through as part of the choir, and it's markedly different from some of her songwriting contemporaries. 
By 13, she was teaching herself to write music, whilst simultaneously learning the piano. One day, her mother gifted her a studio voucher to record her own music, which she used to record some early demos.
"The first song I ever wrote was about one of my brother's relationships," she laughs, referencing her Emmy-nominated sibling Paul Mescal, "I don't know what I was doing but I was trying to put myself in the shoes of what that would feel like."
In 2020, she was approached by Brown Thomas to record a cover for their Christmas displays across Ireland. After some back and forth, she sent them her original track 'Missing You', which they loved and used across their stores.
"It was really cool. I'd written the song already and it was already done and I didn't associate it with Christmas at all," she explains of the collaboration. "It was really nice to have already had that in my bag and for everyone to have really like it."
Last month, she released her debut single 'Graduating', a track which finds Mescal reflecting on life after dropping out, and moving one from things we once thought were so important. The track was written a mere 6 weeks before release, and was Mescal at her reflective best.
"I'd dropped out for music, but I was going through a lot of things that I didn't know where to put apart from writing for it," she explains of the track's origins. "It's about not graduating and how I felt about it. It felt so me in the sense that it's write back to a piano and it was how I always wrote; so it felt like I was right back at home in Maynooth writing a song".
"I knew this is the one to show people I'm back," she adds, smiling.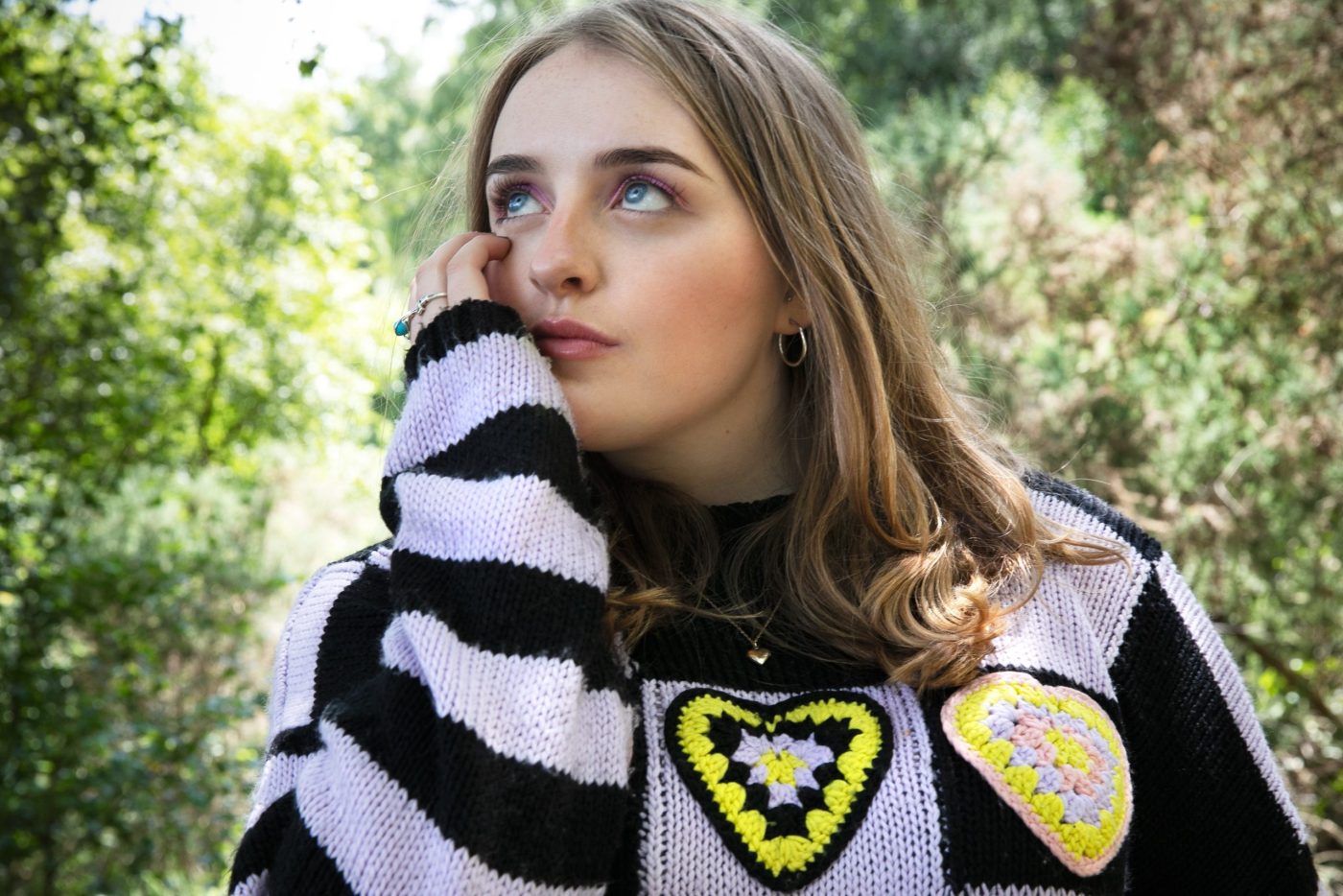 Despite it's being referred to as her debut, Mescal had previously released singles 'Clash' and 'Deja Vu' in an independent capacity, but made the decision to wipe her Spotify after chatting it through with friends and family.
"It was quite a big decision because I was going through the motions of really loving these songs and knowing I wrote them for a reason and that they really resonated with people," she explains of the decision-making process.
"But the changes between each song was so drastic that I didn't see it as progress I saw them as just drafts I posted, so I spoke to a few people about them, but in the end I just felt like I needed a fresh start". 
As the conversation comes a close, thoughts turn to the future and what can be expected of Mescal once October has passed. "A lot more music" she smiles.
"I feel like because I've started writing with people a lot's changed, but when I'm writing on my own it's almost exactly the same and it feels like how I used to write when I'm 12".
No doubt, there's more exciting times ahead.
Nell Mescal plays Monroe's Galway on October 4th, The Academy 2 Dublin October 5th, Dolan's in Limerick on October 7th and the Oh Yeah Centre in Belfast on October 8th. Tickets on sale here.