Every year the GoldenPlec community of writers and photographers (50+) come together to vote on their ones to watch for the upcoming year. After pulling the votes together, we select our 'Plec Picks' for 2018. We have classical artists alongside rap, jazz, funk, grunge and anything in between. Our list strives to encompass a broad spectrum of music in order to highlight the thriving music scene that exists in Ireland.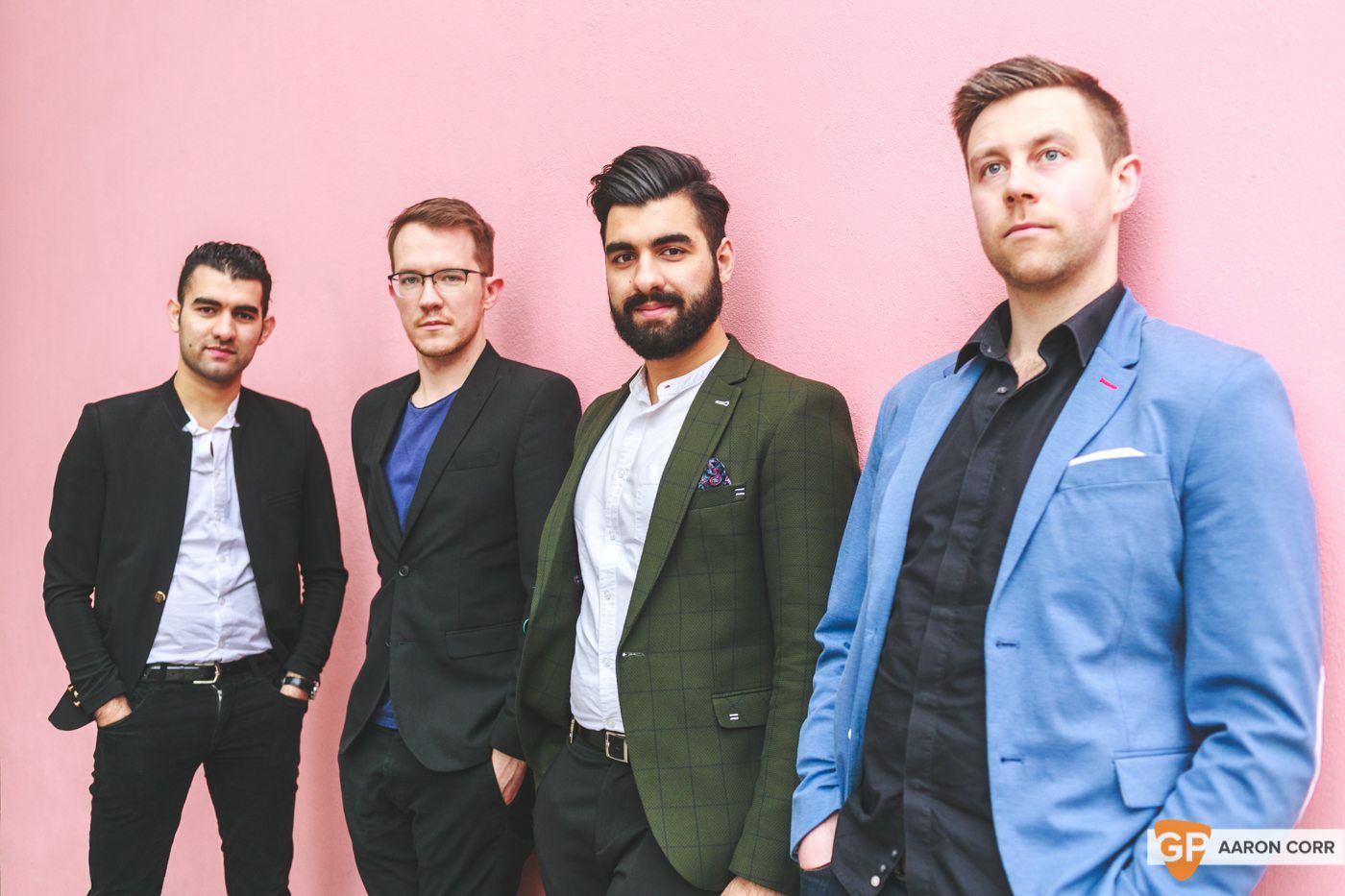 Genuine innovation is a rarity in music. This isn't necessarily a bad thing, but there can only ever, by definition, be a select few artists for whom their output is, in a very real sense, a first.
One such outfit are Navá, a group of four traditional musicians, coming together to create something genuinely, intriguingly new. Paddy Kiernan is a banjo player of some renown, Niall Hughes plays the guitar and bass, while brothers Shahab and Shayan Coohe are classically trained impresarios in the instruments of their native Iran. Their debut album 'Tapestry' deftly weaves the forms and sounds of the Irish and Persian traditions, at once seeming both brashly contemporary, and quietly respectful of both.
While the overall effect would suggest a grand, planned-out scheme, Hughes says that the band's origins were a good deal more casual. At an open mic night, himself and Kiernan met the Coohe brothers through a mutual friend.
"We met on stage basically. We maybe had one pint of Guinness before the gig, and then we went up on stage and literally just improvised for about half an hour". They liked where it seemed to take them and decided to try it again.
Navá was not a first rodeo for any of the members. Kiernan and Hughes are in demand in their own rights as players on the bluegrass and traditional circuits, while the Coohes started playing young at music schools in Iran. Shayan plays the santoor, a stringed trapezoidal dulcimer, while Shahab plays the tar, which is plucked like a guitar or lute, and the tombak, a hand-drum. The pair have been in Ireland for 5 years now, also playing clarinet and violin to a high level in the Royal Irish Academy of Music (RIAM).
While the first, almost impromptu session was enough to inspire the four to give it a bash, the form that the music would eventually take was the result of some concerted thinking.
"The first year was mainly getting to know each other and to get to know how we play, our strengths and weaknesses, everyone's contribution to the band", says Kiernan. Hughes agrees that "it was more sitting down to think about what our influences were, and what each of us brought to the table", before Navá's style took shape.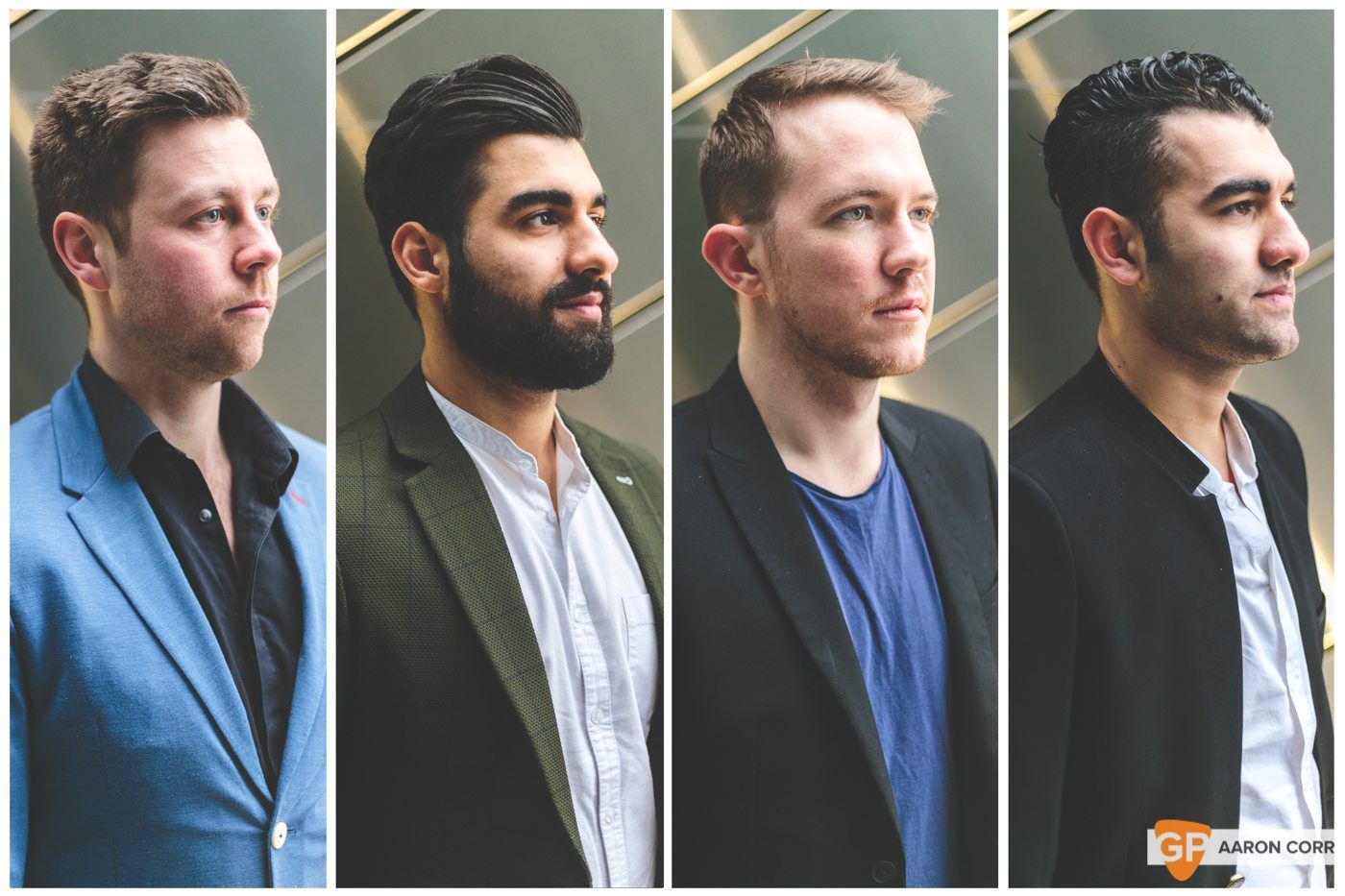 Thankfully, says Kiernan, both Irish members shared with the Coohes a background in improvising from their blues and bluegrass work, albeit the Persian tradition is looser and more free-flowing. "That was a point of contact when we all met, we were all able to play together in some way - it didn't all fall apart".
While the two musical cultures remain distinct enough through most of 'Tapestry', a newcomer to either idiom would probably be surprised to hear that they aren't normally placed alongside one another. There are certainly enough points of contact to be getting on with.
Says Shahab of the affinity between the two: "The rhythm is the main thing – the rhythm, the accents and the emphases. Different forms of music, we have something very similar to jigs and reels in Persian music, the melodies are really similar, and the way we modulate". Coohe points to both styles' roots as popular forms of music as being key – "It's a folk music, it's really engaged with people… it's not a classical music: 10% of people will listen to classical music, but trad music, most people will listen to".
More telling perhaps, says Kiernan, is the ways in which the styles are different: "the fact that there's loads of improvisation in Persian music - in Iran, the lads might get up on stage and improvise on a scale for 45 minutes to an hour and that'd be one concert, whereas Irish music might take a 16-bar form of a tune, and repeat that".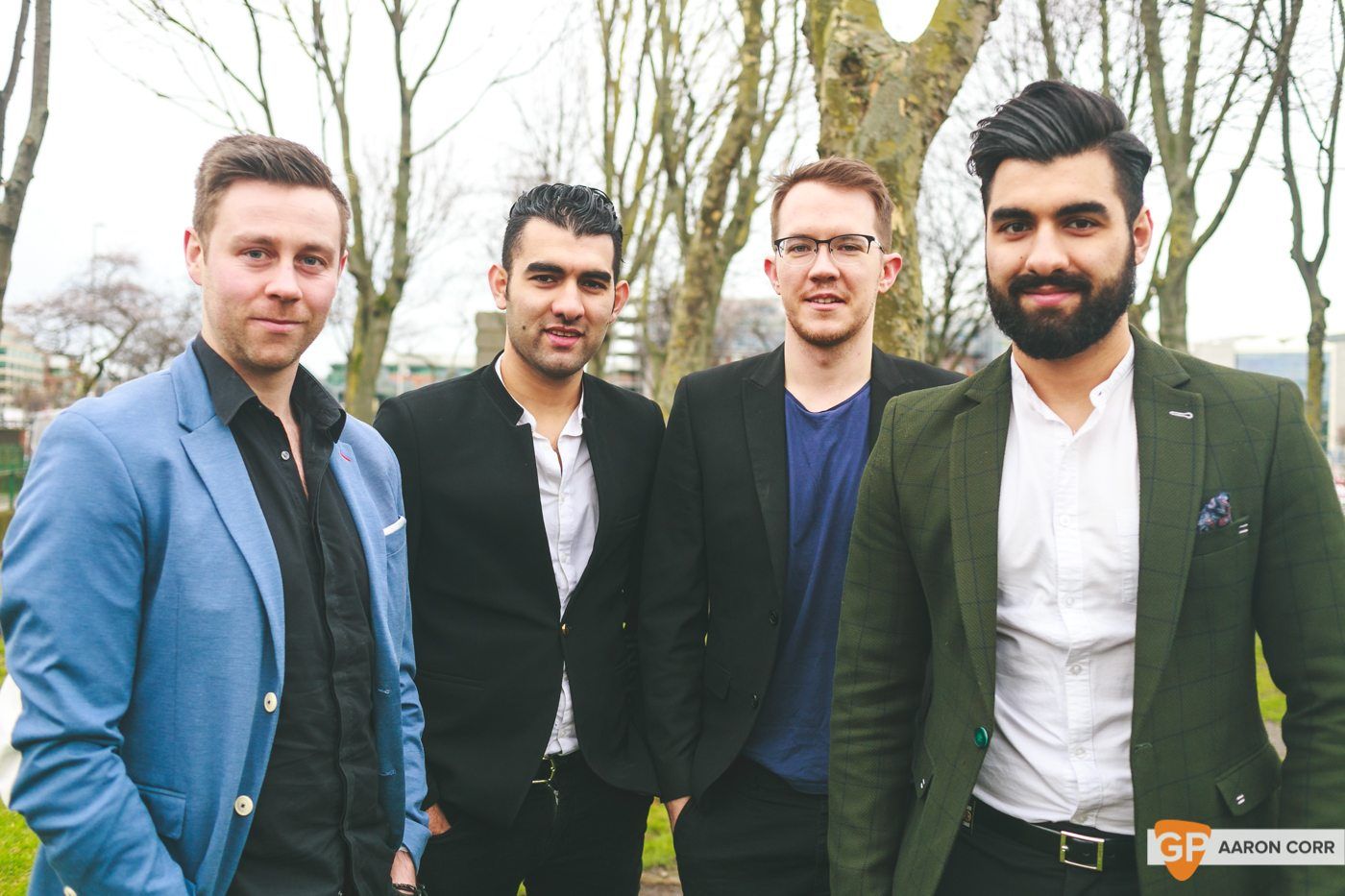 'Tapestry', recorded in Hellfire Studios in Dublin mountains, was released in October, and launched in the Kevin Barry room of the National Concert Hall. The group have a busy schedule of live performances lined up in the near future, and hope to take themselves even further afield as the year goes 0n – "Our calendar is filling up, we're working on festivals and arts centres for over the summer, we're booking a tour in October, and we just found out today that we'd probably be going to Iran in August".
Different audiences lead the group to thinking of tweaks to the formula – "We find ourselves more in that niche, of modern Irish bands like The Gloaming or This Is How We Fly, sort of contemporary Irish music", says Kiernan. That aligns with the Coohes' background in the more serious, contemplative style of Persian music, but they have plans to construct a more electrified, festival-friendly set for use in fields over the course of the summer.
Consummate professionals that they are, Navá have one eye to the long game. They hope to get accepted to appear at WOMEX, the World Music Expo, in Gran Canaria later in the year. Kiernan says "We'd hope to get us onto a bit more of the global, world-music circuit, which is a little different from the Irish music circuit, though they do overlap".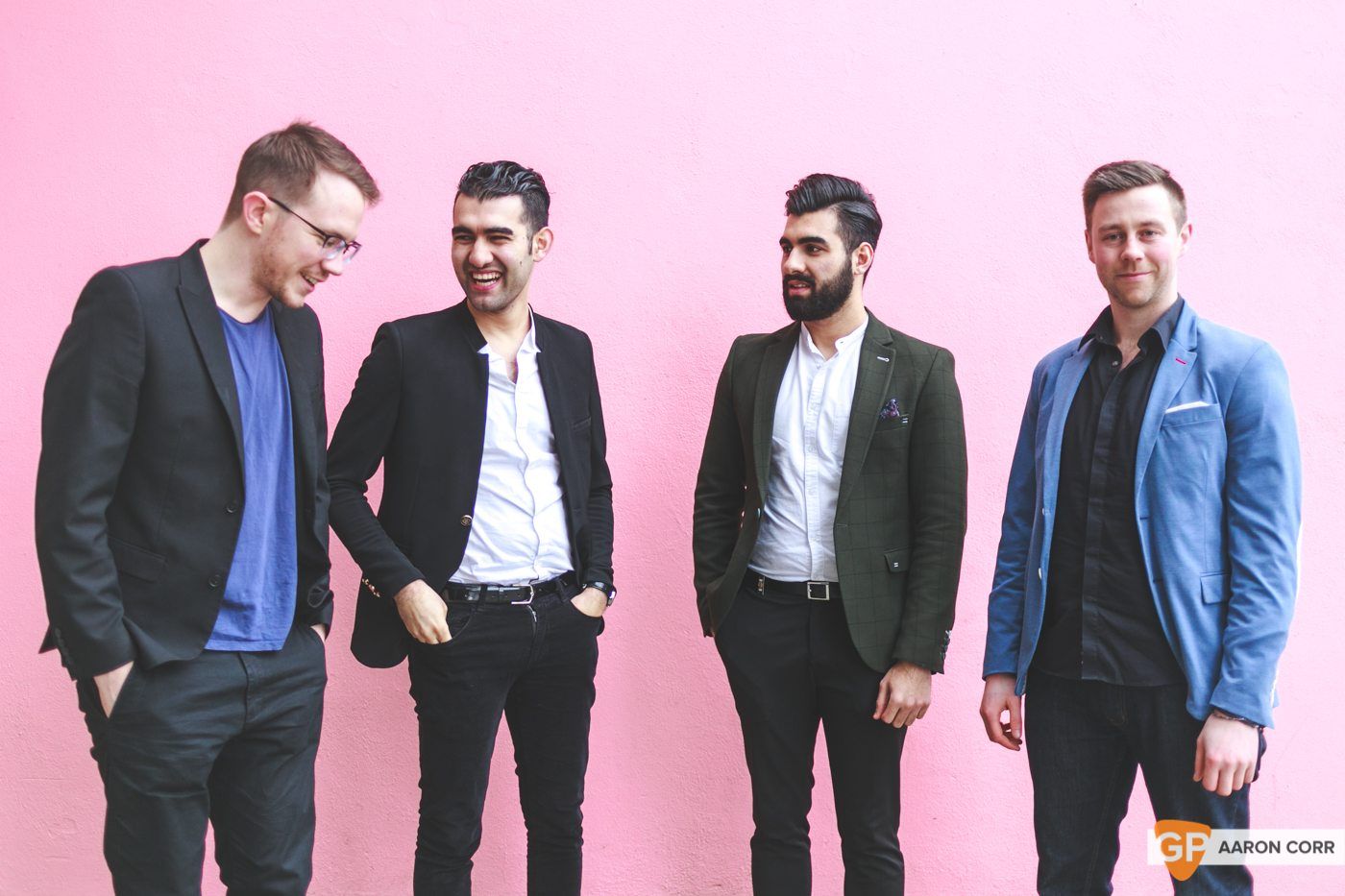 The 'perfect world' scenario, says Kiernan, would be to wind up on the books of somewhere like Real World Records, the world music label which currently houses The Gloaming and a host of other notable names. A second album could be on the cards, Hughes says, but so could another approach, such as releasing a track per month, or indeed something else entirely.
Looming over much of the group's work, of course, is the implicit distance between Iranian and Western culture as a result of contemporary politics. Travelling to America, even as musicians, would be exceptionally difficult for the Coohes. While Hughes says that "we haven't ever done anything to do with political stuff", the group's very existence is a statement of sorts, a way of fostering understanding and appreciation between two cultures and traditions.
"That's what we're trying to do", says Shayan, "spread the word – you're trying to show the culture, that's the other side of this project, it's not just the music, it's everything".