Nathaniel Rateliff may have been catapulted into a world of success and mainstream popularity but he is no stranger to the relentless grind of the road, having been around long before this upswing. This road has led him to Ireland many times and this year is no different. The band were in Dublin this week to play a private unplugged set in the Jameson Distillery ahead of their Jameson Bow St. Sessions show in the Academy on Thursday night. They'll be returning later this year to support Kings of Leon in the 3Arena.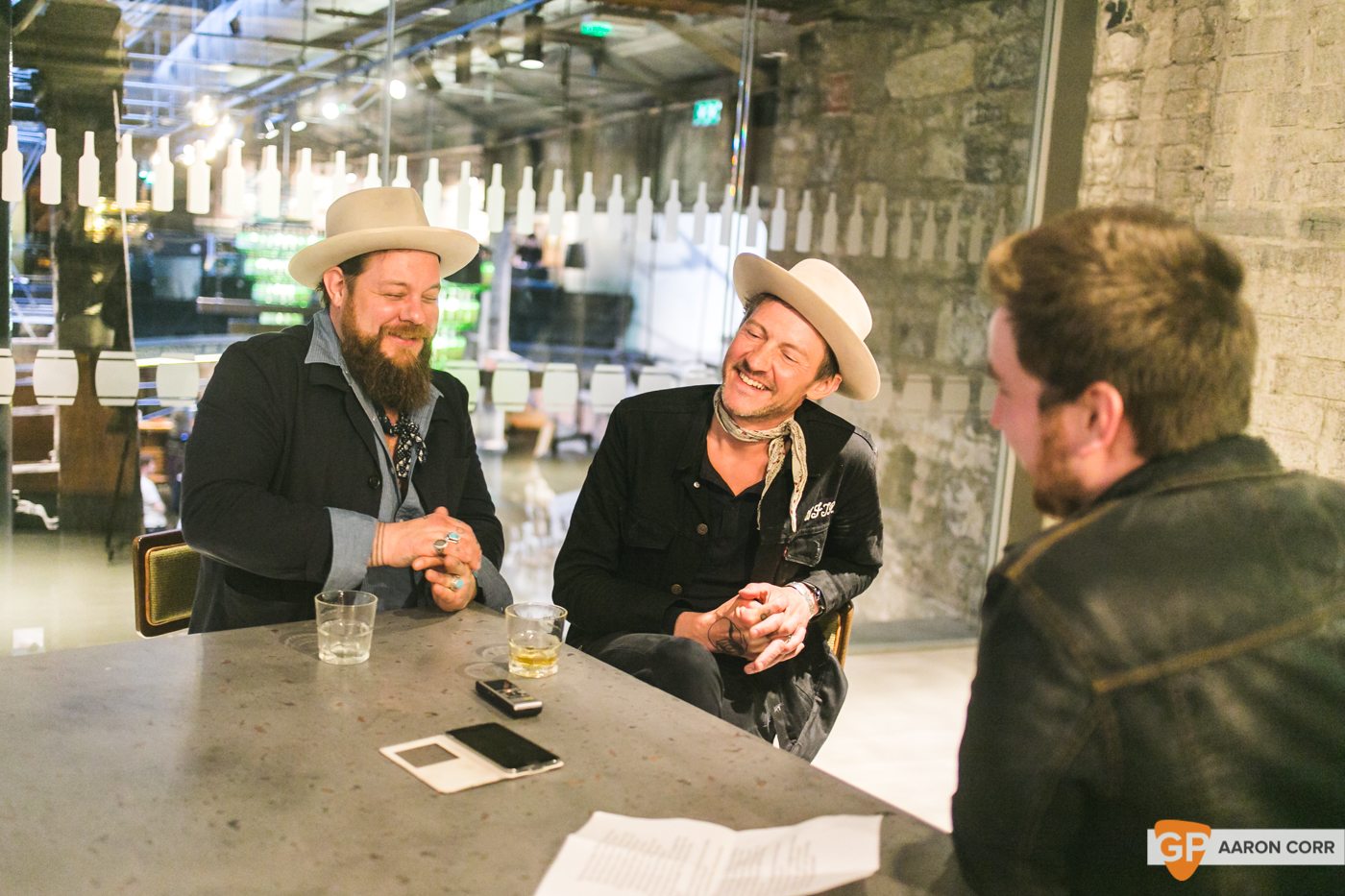 Both Nathaniel Rateliff and his right-hand man Joseph Pope III have fond memories of the country, the latter citing a couple of nights in the Olympia Theatre last year which he says were incredible. They have also been influenced by some of the best the country has to offer, including Van Morrison. Unfortunately, though, they will not be staying long. "We're actually leaving on St Paddy's Day unfortunately. I have heard it's fun", says Rateliff.
Having spent many years working as a singer songwriter, Rateliff reflects on this time and explains how the Night Sweats project got off the ground: "I guess it was about seven years we worked at that and I just felt like we were kinda treading water. I just felt that I didn't want to be another guy playing acoustic guitar. I love writing songs and trying to get the story and emotions to people. I always loved dance and I always loved soul and RnB music. So, I just wanted to change. I just wanted something different to do. Really it was just a side project. I was just doing it for fun."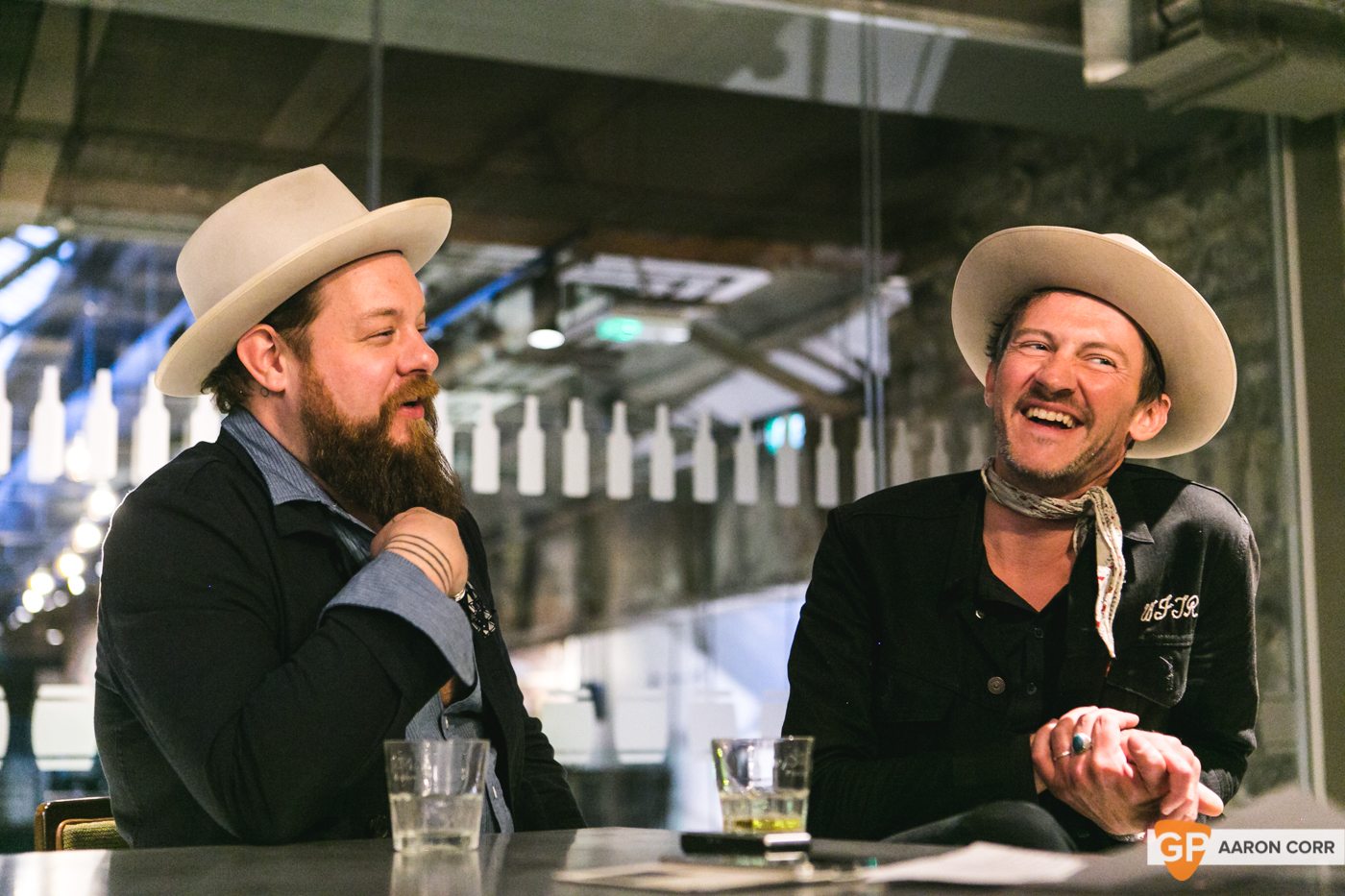 The transition was not simple though. Rateliff had some difficulty in writing these sorts of songs while also maintaining his own personality within the music. He was encouraged by a friend to simply do what he wanted. "I went home and wrote a song and then within a week I ended up having a bunch of songs and this genre that we're doing now. It was a surprise to write the songs and a surprise to end up where we have been even with all the work we have done prior to this."
This process was not simple, and supposedly it was not quick. "Two years, I think, after that we finally got the record done", adds Pope with a laugh. However long it took, the result perhaps validates the amount of work that went into the project. Their eponymous album has been very successful. After their show on Jimmy Fallon, they were told by their manager that they had just sold more pre-orders than they had of any other record they had ever put out. "It's hard to wrap your mind around it", says Rateliff, with a giddy laugh, as though he still can't quite believe it.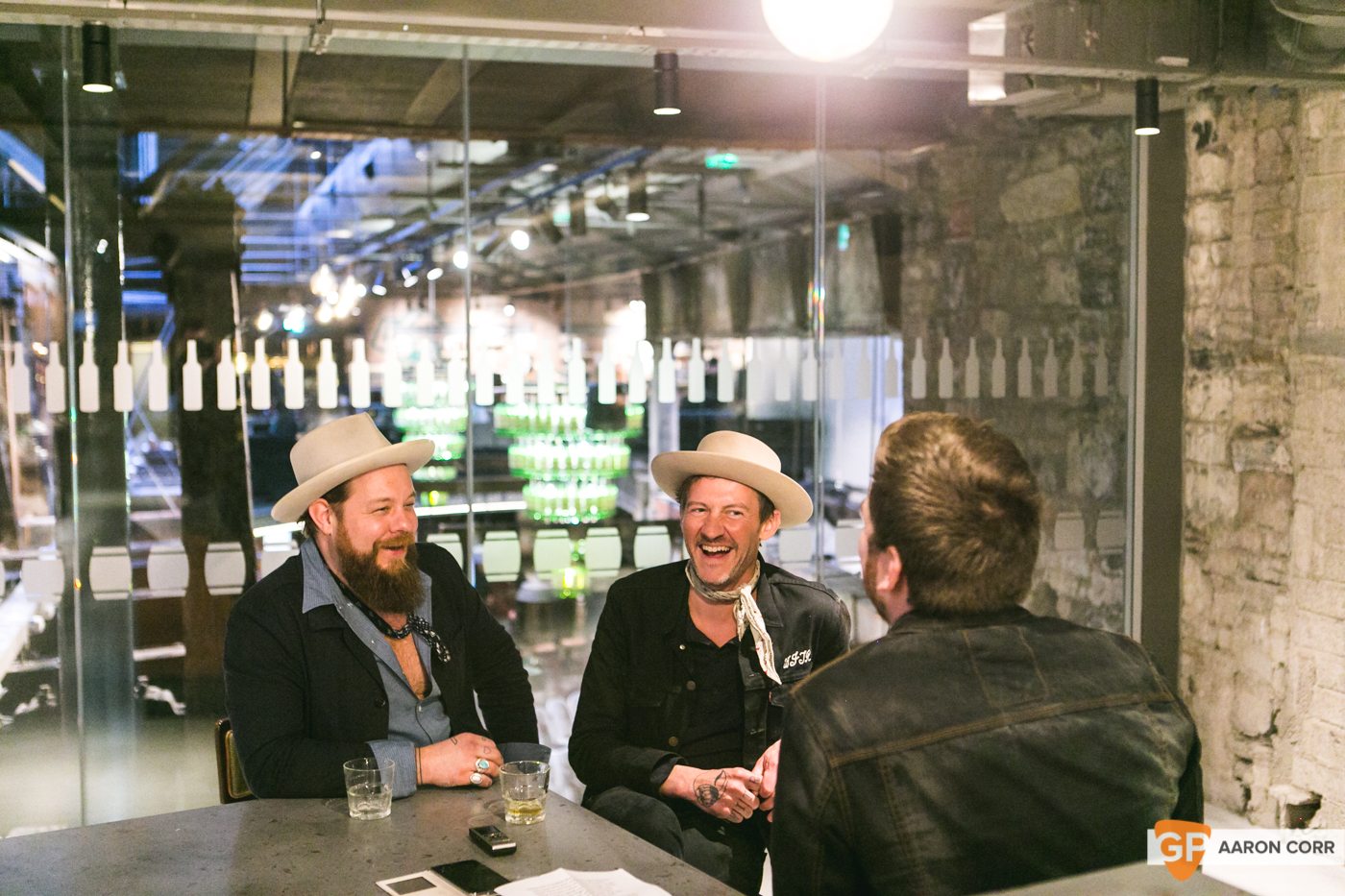 When asked if they feel that they have "made it", their responses are characteristically modest. "I'm not painting houses anymore", laughs Pope, before cautiously adding "at least not right now".
Rateliff misses being a gardener. "I'm never home enough, my garden looks like shit man! You can plant perennials but you gotta water em!".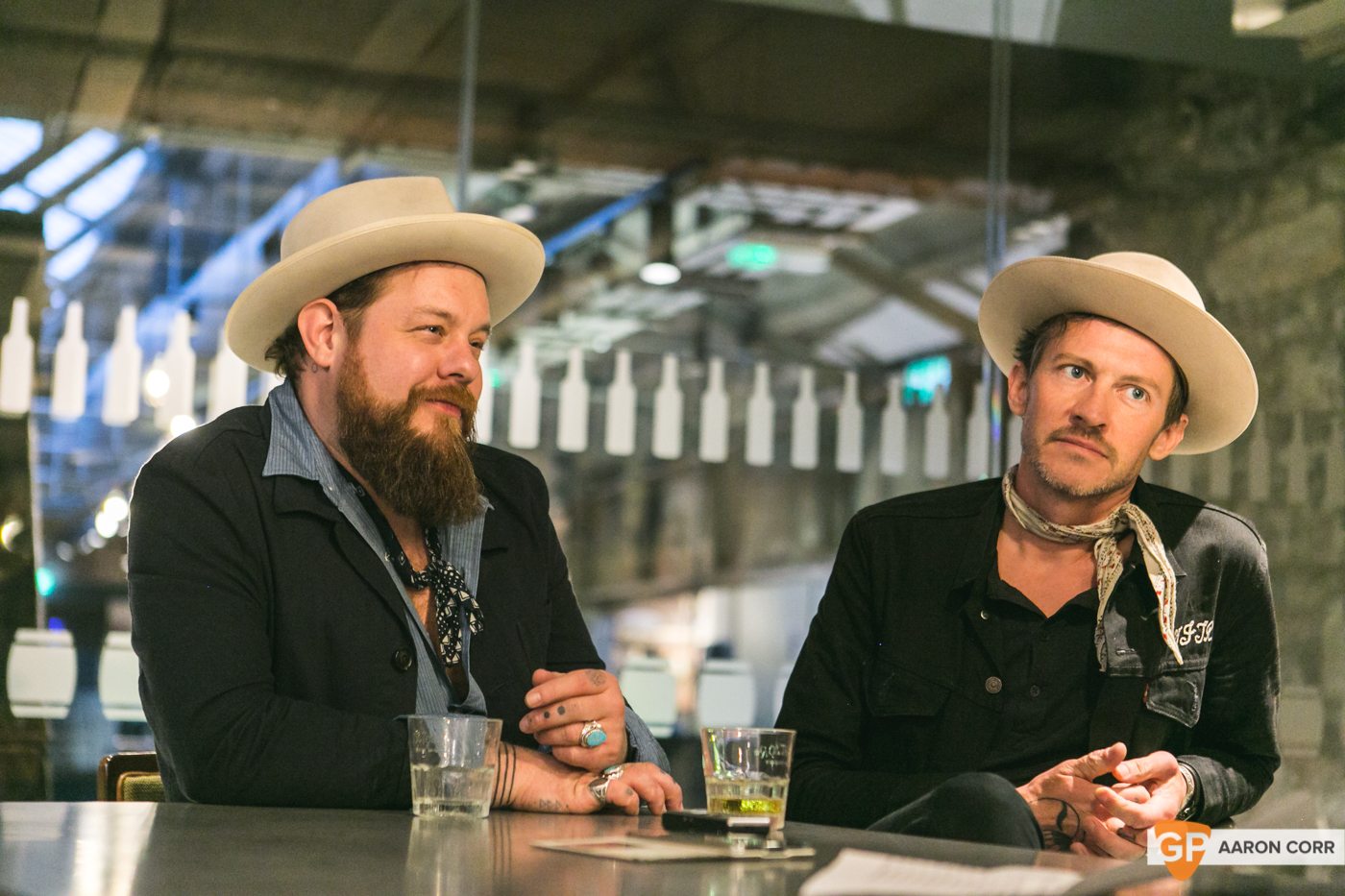 But in all seriousness, they are very much aware of the gravity of their success. Pope reflects on their experience on Jimmy Fallon: "It really felt in a way like an overnight success… even after all the hard work. I remember going back to the hotel that night after Fallon and just weeping for a couple of hours and waking up the next day and everything felt like it had changed for us."
Rateliff and Pope maintain a strong bond with one another and describe how even after being on the road for months they will still hang out together on their time off, much to the surprise of some who they meet on tour. "I guess that's sort of a testament to how much we really do enjoy spending time with each other and how much we care about each other." There is a sense that their success has not changed all that much in their lives. According to Rateliff, one of the few differences is that success has allowed him buy a lot more guitars. Other than that, "if everything stops then at least I have continued to live the same way."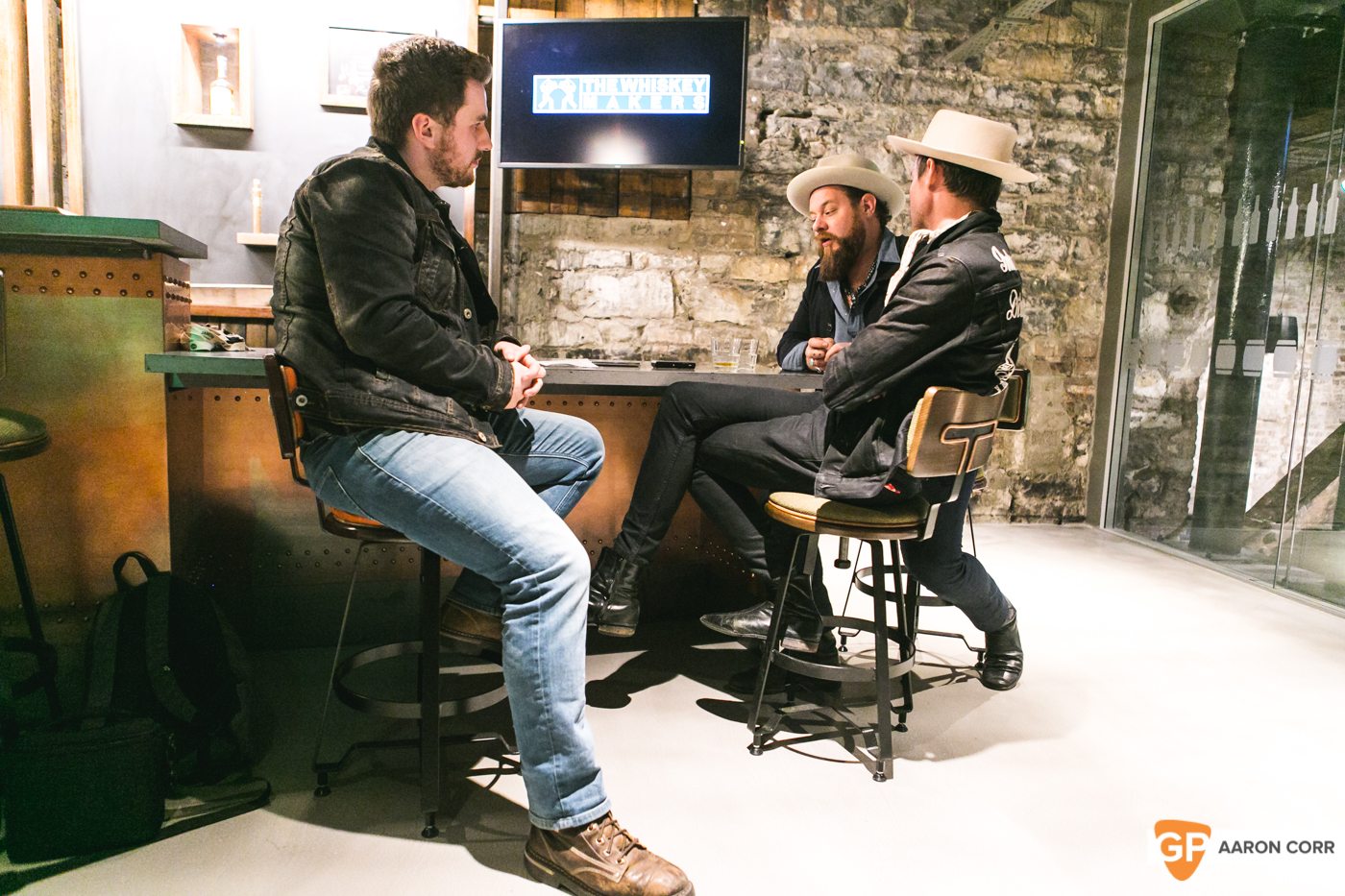 Their success was hard won, and the road was not always forgiving but it appears to have strengthened their resolve against the alluring glamour of fame and fortune. They remain modest and seem resolved to continue in much the same way as they have before. "I want to continue to create music with the people I love. And hopefully in doing that, try to be honest with each other. Hopefully we can somehow reach other people in some emotional way and make people feel something they don't normally feel", says Rateliff with real sincerity.
What about life lessons? According to Pope, "There is value in not giving up and adjusting your expectations and what your ideas of success are. We were never trying to write a hit single. We just wanted to make the world a little bit smaller by hopefully giving people a chance to connect to something. Or even if it's a little bit of escapism sometimes for people just to dance their asses off!"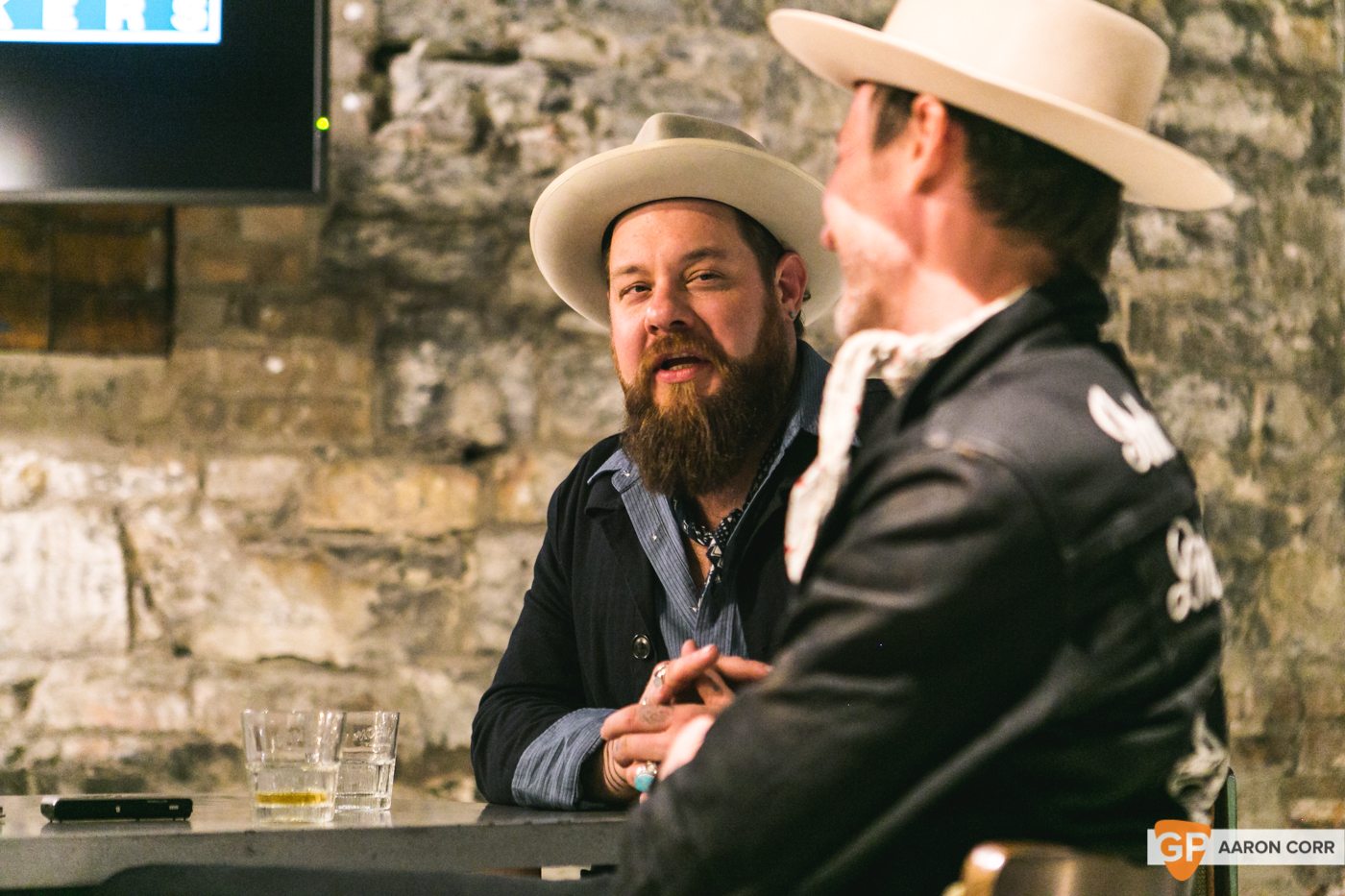 The variety in the of Nathanial Rateliff and the Night Sweats music allows them to do both and there are plenty of opportunities to see them do it as they continue to tour throughout the year.