Myles Manley is a singer-songwriter making music with anti-folk roots delivered by a popstar persona. Through a blend of art-rock, outsider folk and pop sensibility, Manley's songs offer a pleasingly discordant cross of acerbic gloom and Whitmanian jubilance.
In a true popstar powermove, Manley made his debut with an ambitious trio of early EPs, and then compiled this a 'career in a year' into his debut album: 'Greatest Hits 2012-2013'. This, together with follow up LP 'More Songs', earned plenty of critical attention and comparisons to everyone from R Stevie Moore to Anohni.
These releases also saw the creation of a distinct persona via fantastical music videos, which has become a central part of Myles Manley's self-presentation.
Following 'Aaa' – an acclaimed three-part music video series revealing the full scope of his perfectly unpigeonholeable praxis – the Dublin-based DIY pop auteur released his third album in November of 2020.
'Cometh the Softies' marked a proud first release by new Irish label Witter On (with distribution by Irish label Art for Blind).
This record was the culmination of several years work with his three-piece band – Christopher Barry on guitar and bass and Solamh Kelly on drums.
With the release of a new video for the album's latest single, Shiteshow, we sat sat down (virtually) to find out a little more about what makes Myles Manley tick.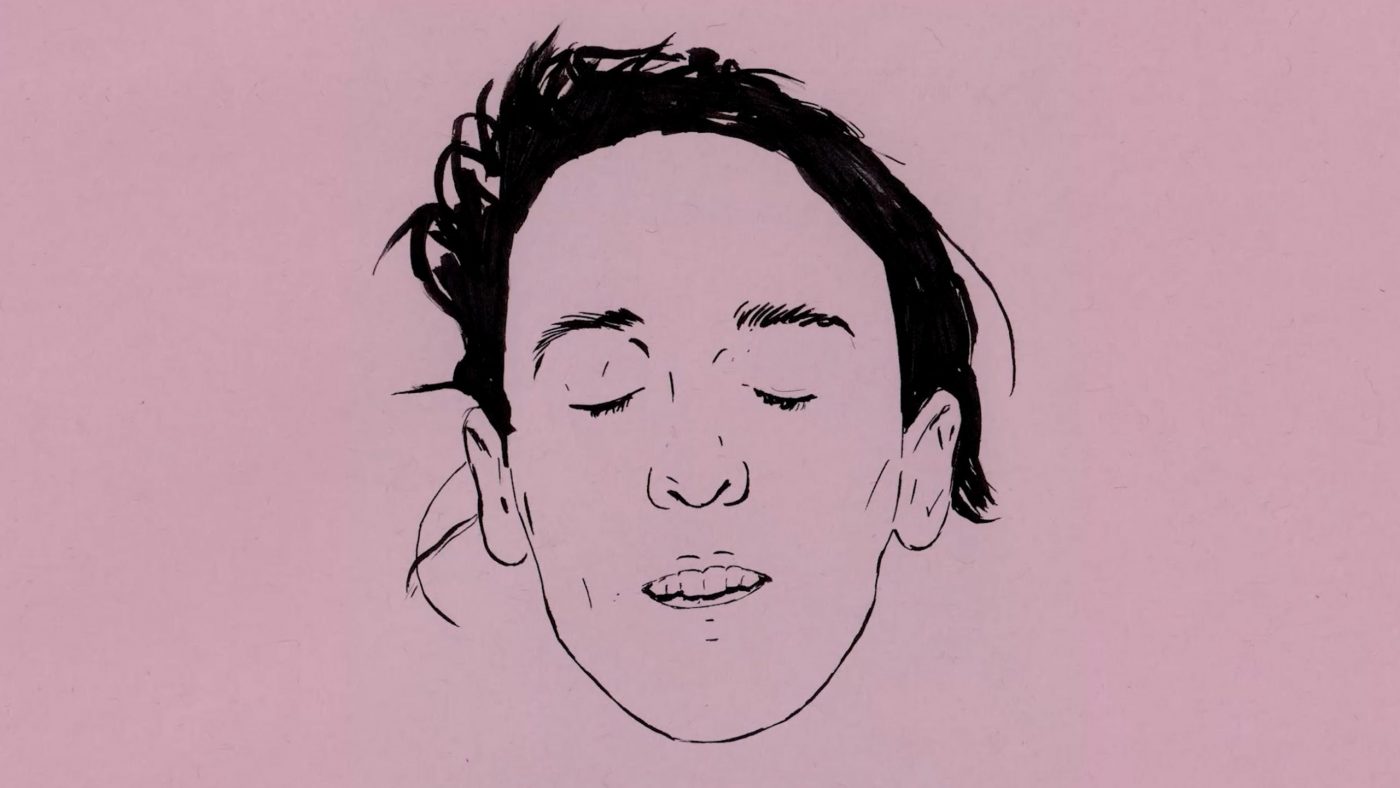 There's quite a bit of intense discomfort in your music. Are you okay?
I'd say, for the most part, I'm pretty well-balanced as a person. I have suffered from bouts of depression and social anxiety. But in terms of putting discomfort into music, I think that when music works it's a joyful thing, regardless of the subject matter.
How exactly is Myles Manley a popstar?
I'm a popstar in that my music is presented through a persona that is a fantastical version of myself. Popstars like Britney Spears used to have slightly watered-down influences of a punk song, a country song, a hip-hop song, etc. – I identify with that aspect of pop. I sing emotional songs in the first person and am concerned with making them catchy and easy to digest, and well-structured.
How much of the Myles Manley we see in videos and onstage is you?
I would say that I try and make sincere expression of my emotions and point of view through my music and videos. I'm very influenced by the comedian Stewart Lee, who speaks about the character of 'Stewart Lee' that he plays on stage. He uses a technique called the Brechtian distancing effect, the purpose of which is to frequently remind the viewer that what they are observing is artifice. Music works first on a visceral emotional level which is direct and sincere. But in my lyrics, and certainly in my music videos, I employ this distancing effect.
How does putting on an act in a persona like this square with songs that go to some very intrusively personal places?
I don't think you can find many precise autobiographical details in my songs, they are fictional, but, yes, personal. When I started doing Myles Manley, the persona was like a suit of armour, because I was afraid of exposing myself. Now it's a sophisticated technique that I employ intentionally. It's not a barrier to making work that is personal and touching.
There's an awful lot of expressive character in the 'Shiteshow' video for a minimal art style. Did you have much of an input here or was that all the work of the animator?
It was all the idea of the video maker Barry Gibbons. He had me perform the song to camera in various different positions and then drew directly from the frames of the video. So I had some input into the performance of facial expressions and so on, but Barry deserves all the credit!
Did the experience of living through the year 2020 and all that entailed impact the sound of 'Cometh the Softies'?
The album was recorded by the time the virus hit, so not at all. I think we did two last minute sessions for the vocals before the first lockdown started. Then Chris (Barry, guitarist/bassist/engineer on 'Cometh the Softies') had all the time in the world to mix it... which didn't take long actually.
How was it to release an album at the end of last year and not be able to hit the road immediately to tour it?
It was sad! ... It's impossible to calculate all the missed connections and experiences. All going well we would have done done a lot of gigs. There's so many great people that we know from gigging that I've really missed seeing this year, and who knows what great bands we would have shared the bill with? I think I did a much better job presenting the work online and so on than I would have otherwise, I usually lose track of that a bit when there are gigs coming up, so that was a good learning experience (to look on the bright side, eh).
Can you tell me a little more about the writing process for the album? The presser you sent has you holed up in a studio at midnight engaging in automatic writing. Was this as intense as it sounds?
For the first year and a bit after Chris opened his studio Ailfionn he let me rent it at night, so I could go in whenever he was finished his session for the day. So I got into a nice routine of going from 10pm-4am or so, then sleeping til noon. It was a bit intense cycling down Dorset Street at 4am sometimes, but overall it was just really nice to have a space like that where I could make as much noise as I wanted. I had been all over the place for several years before that, so it was a novelty to be able to be so focused. I was trying the thing of treating it like an office job, and it worked.
You also mention that for you 'Shiteshow' addresses internalised biphobia, something you hadn't realised you were struggling with before sitting down to write the song. Do you find a lot of cathartic moments like this in songwriting?
Yes, definitely. The best way I can describe is that it's like a turd of emotion that builds up inside me and is released through song. Maybe mental orgasm is a better metaphor?