The latest cinematic take on the life and times of David Bowie 'Moonage Daydream' is truly a gift of sound and vision.
Brought to the screen by director Brett Morgen best known for his previous music documentaries 'Crossfire Hurricane' and 'Kurt Cobain: Montage Of Heck'. However this is far from a straightforward documentary (there's no dearth of those out there, check out the excellent Five Years trilogy of Bowie docs), and that's certainly the perfect approach given the artist in focus here.
'Moonage Daydream' is a whirlwind kaleidoscopic journey told through a barrage of imagery, soundtracked by reworked and remixed works from Bowie's vast repertoire. Tony Visconti, who spent years as Bowie's producer, is the film's music producer and the musical re-imaginings are as impressive as the visual spectacle.
The ambitious avant-garde framework of 'Moonage Daydream' is established right from the off, which sees Bowie dreamily musing on the nature of time set against a scene from the Terrence Malick's esoteric movie 'The Tree of Life' before the screen explodes into a kinetic assault of pop imagery, clips from a multitude of silent movies and the chameleonesque legend displayed in all his many guises, as an amped up Hallo Spaceboy drives the spectacle.
As one would expect the weight of the running time is spent in the Seventies, juxtaposing between Bowie's glam rock phase to the creative zenith of his days in Berlin and all points in between. We are treated to superb live performances - many we've seen before but the way they are presented here give them a heightened essence, a sublime The Jean Genie (with Jeff Beck on guitar) playfully segues in to The Beatles' Love Me Do and back again is particularly joyous.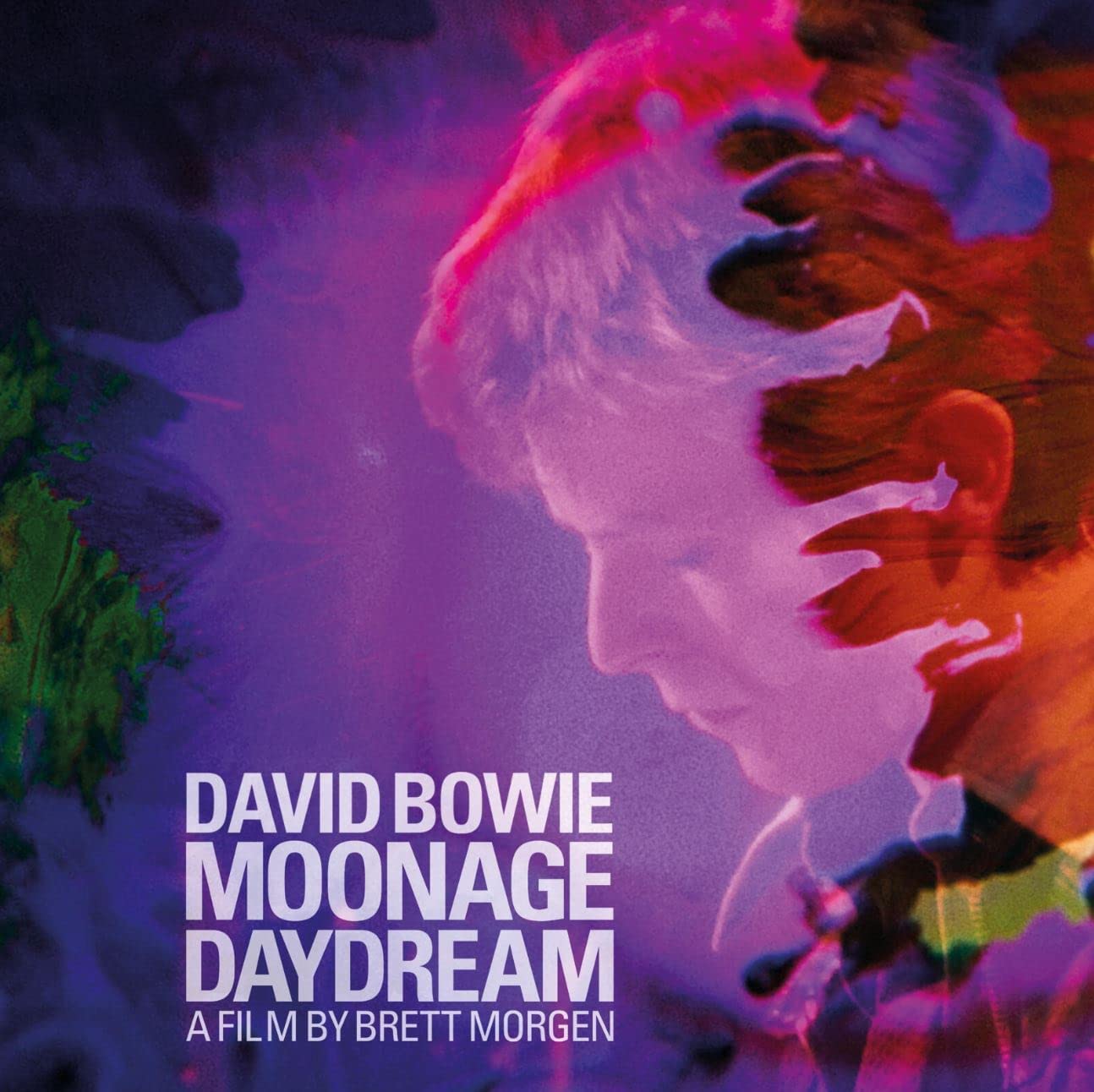 All the while we get close up, treated shots of his adoring ecstatic fans give you a real sense of the deep-seated worship & frenzy that Bowie engendered, particularly at that stage of his career.
Bowie has been captured on screen in so many ways over the years, movies, live concerts, music videos, documentaries, TV appearance and endless interviews (a particularly painful one with a Patridgesque Russell Harty is totally cringe inducing), in fact Morgen was granted access to an archive of five million different items, including paintings, drawings, recordings, photographs, and journals, and here he brings a multitude of clips from that vast treasure trove together in a powerfully frenetic two hour collage that builds on the ever expanding mythos that has surrounded Bowie and his endless reinventions.
At times the tableaux is strained and there are elements of repetition which would have benefited from a tighter edit, but there is no doubting the bravado that is on display with some absolutely fantastic set piece moments - a montage of various Bowie dance moves set to Let's Dance is exhilarating, whilst jump cutting between an urgent live performance of Rock'n'Roll Suicide (from his Ziggy Stardust period) and the dreadful nadir that was The Glass Spider tour is inspired, and one has to imagine that Bowie would have appreciated the wry humour in that.
The Bowie comeback of the late '90s and the rich creative vein of his later years gets scant regard, but we are granted a rare insight into the love of his life, Iman and what that relationship meant to him, a brief moment which pares back the Bowie mystique, to give us just a glimpse into the man himself.
The film fades out with Bowie yet again musing on life "it's what you do in life that's important, not how much time you have" - certainly a mission statement this massively talented, remarkable human seemed to live by.
The world is a poorer place for not having David Bowie in our midst today but we can be thankful for all the wondrous music and art that he left behind, 'Moonage Daydream' is a majestic testament to his enduring legacy.
4/5
Moonage Daydream is in cinemas now.
https://open.spotify.com/playlist/52ed11cF35KOKnJsetko4M?si=e7d422b77318438a