Every year the GoldenPlec community of writers and photographers get together for a natter about which artists we expect to explode on the music scene in the year ahead. We have selected our 'Plec Picks' for 2015 and the list encompasses a wide range of artists, highlighting some of the best bands and solo artists currently active in Ireland.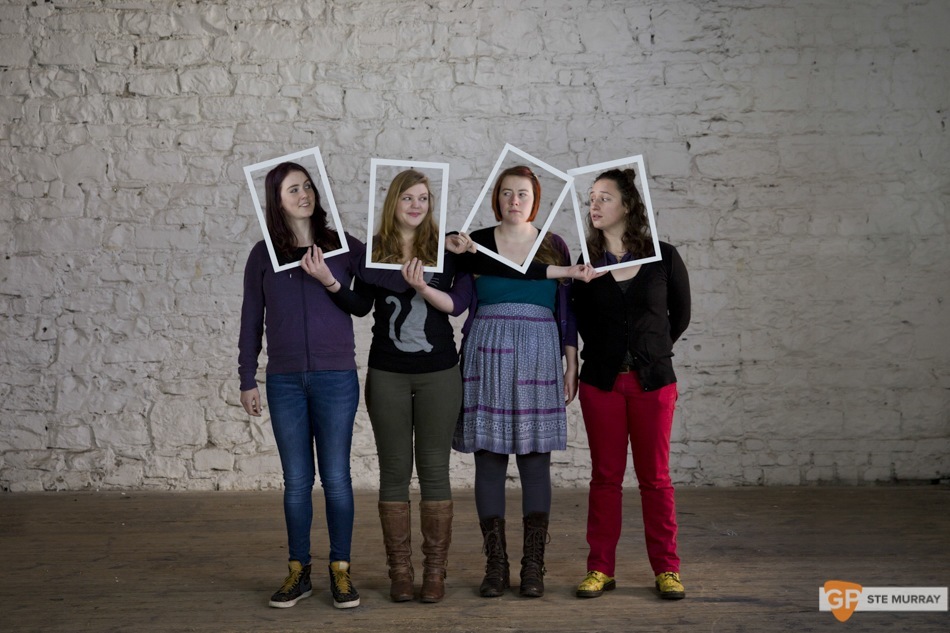 Mongoose are certainly one of the most quirky, unusual and interesting bands to come out of Ireland in quite some time. With that in mind, is it really necessary to explain why they deserve to be featured in our Plec Picks for 2015? Oh alright, if you insist.
We've been big fans of the 'Goose for a long time now and we were delighted to be able to invite the ladies to play one of our #GoldenBeck gigs at The Workman's back in April. Later last summer, we recorded an exclusive video of them performing their track Woman On The Beat at Vantastival (see below) and we've loved them ever since.
But what do they sound like? We'll let the girls answer that one for you. "On a good day, we're a band that like to sing in harmony, bring happiness to the world, take long walks on the beach, and make noises on an array of instruments. On other days, we're small furry creatures, a tad scary-looking and fairly vicious." In other words, they play jazz-folk - obviously.
The girls had an incredibly enjoyable 2014, with many highlights. "Lucius in the Workman's on Muireann's birthday was pure magic. Also, singing our hearts out to the Barley Mob under a rainbow, in the rain at Light Colour Sound festival. You know the music's good when you forget about your water-logged poncho and just leap around in the mud! For the 'Goose itself, our single launch upstairs in Whelans back in November was pretty epic, as was our debut appearance at Electric Picnic on the Body & Soul main stage back when the sun was still shiny. Such delighted. Wow."
So, what's in store for the frolicking foursome in 2015? "A single or two, before launching our baby-album into your ears. We've got a particularly tasty gig coming up on February 27th in the Unitarian Church also - pencil it into yizzer' diaries! Besides these things, world domination and a spot of baking are high on the list too."
If world domination is on the cards, surely they'd need a few trusty sidekicks to get that far? "With a bit of luck; Wyvern Lingo, Kicking Bird, The Eskies, New Secret Weapon, Zaska, Megacone, Conor Linnie, Sinead White and all our other faves." That's quite a team, numerous past and present Plec Picks too - we approve!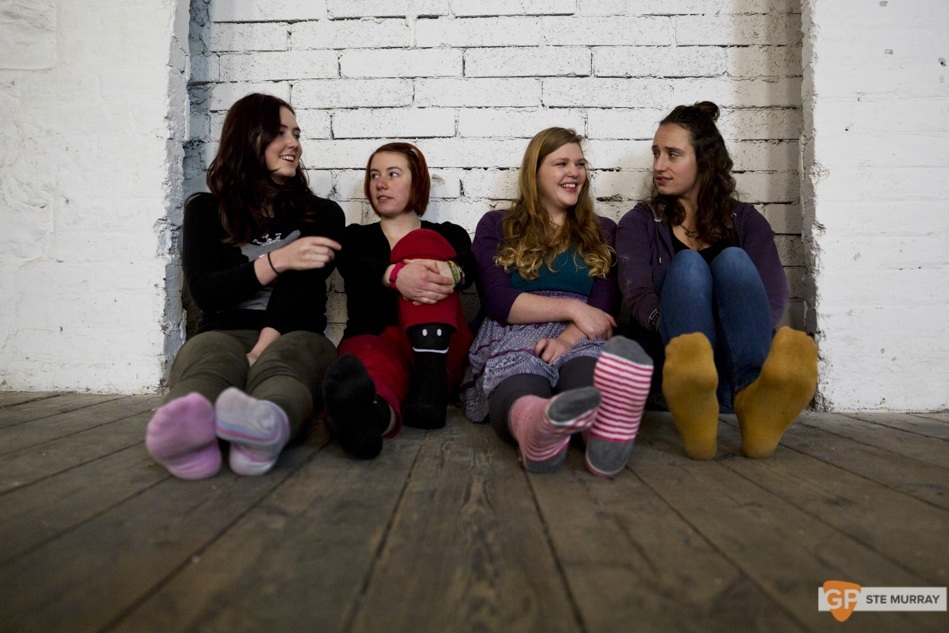 It's noticeable that the vast majority of those on that list, if not all would have played what is fast becoming Ireland's best festival, Knockanstockan. "It's the festival equivalent of our (collective) soul. Lots of warm fuzzy feelings toward the 'Shtock, and a special place in our hearts."
Other than Knockanstockan, the girls have a few particular haunts that they'd never turn down a show at. "We were sad to see an end to the lovely Monday Echo session in the International bar just before Christmas. That grimy, little basement, along with Aidan Murphy, have nurtured us from the beginning. The Harbour Bar always has a hearty bunch that are more than willing to caw away - or whatever it is seagulls do - during our sea shanty! Does Molly's sitting room count also? It comes with buckets of tea."
In the video for their latest single The Bottom Line, the girls are seen to be watching the infamous film Love Actually. With their DIY outfits making headline news across the fashion world, perhaps they could give an insight into why the cast of said film seemed to be so obsessed with turtle necks. "Little known fact - they actually got their turtlenecks from our very own Ailbhe! Back in the mid-nineties, before she moved onto the clashion [the fashion of wearing clashing clothes] we know and love today, she was a turtleneck aficionado. She loved nothing better than to hum to herself, while stroking the fabric that gently and sexily hugged her neck. And though we're delighted that they've been immortalised in film, Ailbhe harbours sincere regrets that she never patented the look. Liam Neeson has promised, however, that he'll look into the matter for her when he gets back from rescuing his daughter from kidnappers...again."

Their quirkiness, as demonstrated above, is a trait which the girls are only too happy to put to good use. "Well now, it's very important to be yourself. As the old proverb goes, 'A mongoose that is not to true to itself will know not of happiness for 700,000 years.' It helps sometimes to whisper this to your instrument before going onstage. 700,000 years is a long time after all, and we here at Mongoose often have trouble getting through a three-minute song without collapsing into giggles. And really we'd much rather be ourselves than, say, a tree or a sink... Yep, yourself is all you can be."
Well there you have it folks, why be a tree when you could be a 'Goose?