Local music scenes are the playgrounds of their musicians, but they are powered by the fans. The Irish metal scene is somewhat tightly knit, yet there are many tales to be told by different generations, both musicians, fans, promoters and everything in between. Enter the Metal Cell Podcast. Spearheaded by Cork native Richie Duhig, the podcast is not even a year old, yet has developed a cult following since it's conjuration in March earlier this year.
Richie has been a maniac for all things metal since his early teens, venturing to many gigs home and away. His friendly demeanour and wealth of knowledge has gifted him with many friends, both fans and musicians, who have a story to tell. This is where Richie's intentions lay. We spoke to Richie about his inspiration behind the podcast.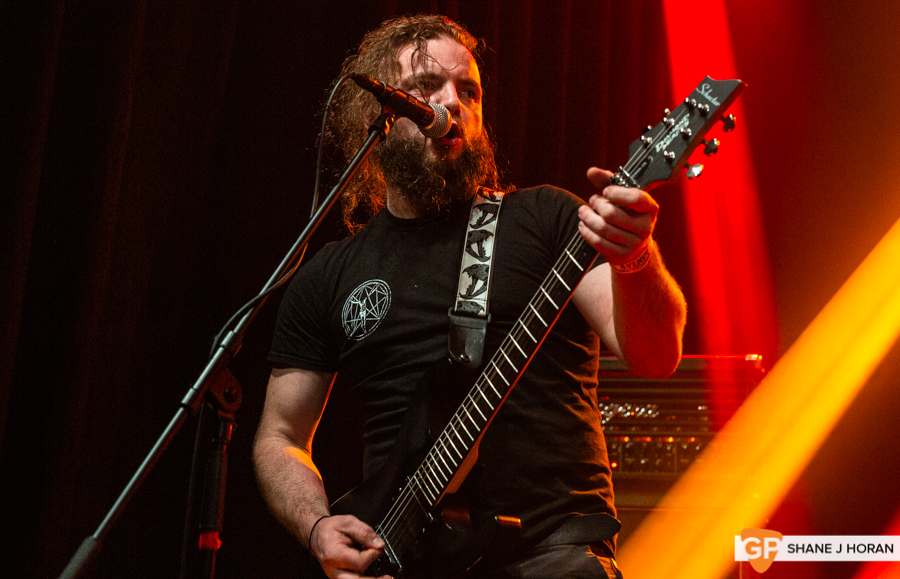 "Seeing Ten Ton Slug (2016) and Zhora (2017) appear in Bloodstock was an important factor. There was a huge buzz around those two shows. That excitement reminded me of the years I'd been going to gigs in Cork, places like Sir Henry's, Nancy Spain's and the (An) Cruiscin Lan. More recently the strength of the Siege of Limerick line-ups has also introduced me to more bands that are top class, including local Cork bands like Partholon, Soothsayer and Zhi Ren. But when Con Doyle and Mark Morrissey joined forces to form The Paranoid Beast along with Danny Fitzgerald's Pethrophile Promotions, it put Cork back to the standards Bad Reputation enjoy when hosting gigs.
It wasn't long before we all got to know each other within those two scenes by going to these gigs but what frustrated me most was the lack of knowledge about these bands outside the gig scene. I felt that they weren't getting the exposure that they deserved. I had a network of friends built up over the years going to gigs in Europe, so I was always talking about these Irish bands and telling them to come to the Siege, come to Cork to see Coroza, God Alone or Bailer."
Then I just came across a Podcast called "Metal Up Your Ass" by these two lads in America, who were Metallica fanatics. It was rough and ready but it was great fun and I thought something like that would be great for the Irish scene. I just thought I'll give it a go, so I rang Warren Tivy (Claycastle Studios, Youghal) who recommended all the gear. I converted a room upstairs into a studio with help from my wife Helen and I started in March 2019."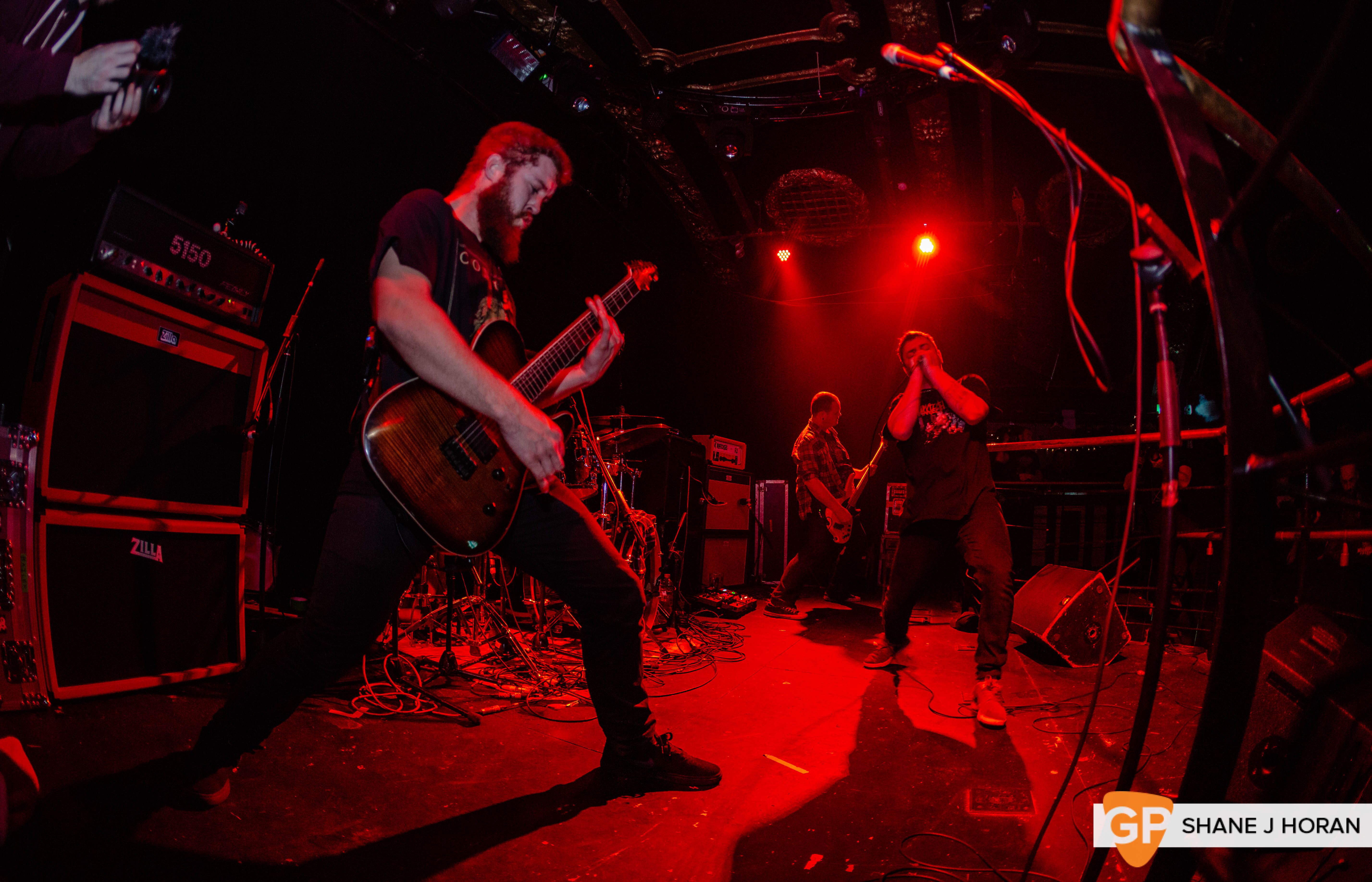 The Metal Cell now boasts 35 (and counting) episodes, featuring both local and international acts and fans. Having started with low expectations, Richie's hobby has now turned into something that local bands can use to further push their name.
"I had a studio outside the city and wondered would anyone come down. I used social media to drum up the enthusiasm and a lot of credit goes to the first initial guests that put their trust in me that I would present them in a good light. I didn't realise how difficult it would be since I more or less jumped off the deep end.
There's a lot of work I do behind the scenes such as editing the podcasts, research, social media to promote my show, typing out show notes, promoting the bands that appear on the show by either wearing their t-shirts or shout outs for their new releases. Since the podcast has been picked up by Rich Embury's Pure Rock Radio show in Canada (broadcasted every Thursday at 17:00 GMT) it has the increased the exposure of the Irish scene into the North American market. I have an interview out every week so keeping that momentum is important."
The podcast format has become even more popular with the increase in use of digital platforms, with people often leaving the long run time play out on their headphones during their day. For Richie, the discussion with his guests is key, not necessarily following up with the perfect question.
"I'm not a fan of quick fire questions or answers. I much prefer as a host to allow my guest time to flesh out an answer, the room sometimes needs to be explored. The biggest challenge is to keep it within the hour mark or below it. People don't usually listen to a podcast over an hour long in one sitting."
Stating Slayer/Exodus guitarist Gary Holt and the more local Andy Cairns of Therapy? are some of his dream interviewees, Richie has managed to catch the likes of Memoriam, Zealot Cult, King Witch, Malthusian. However, one of his favourite and most challenging interviews came from the last Monolith Festival.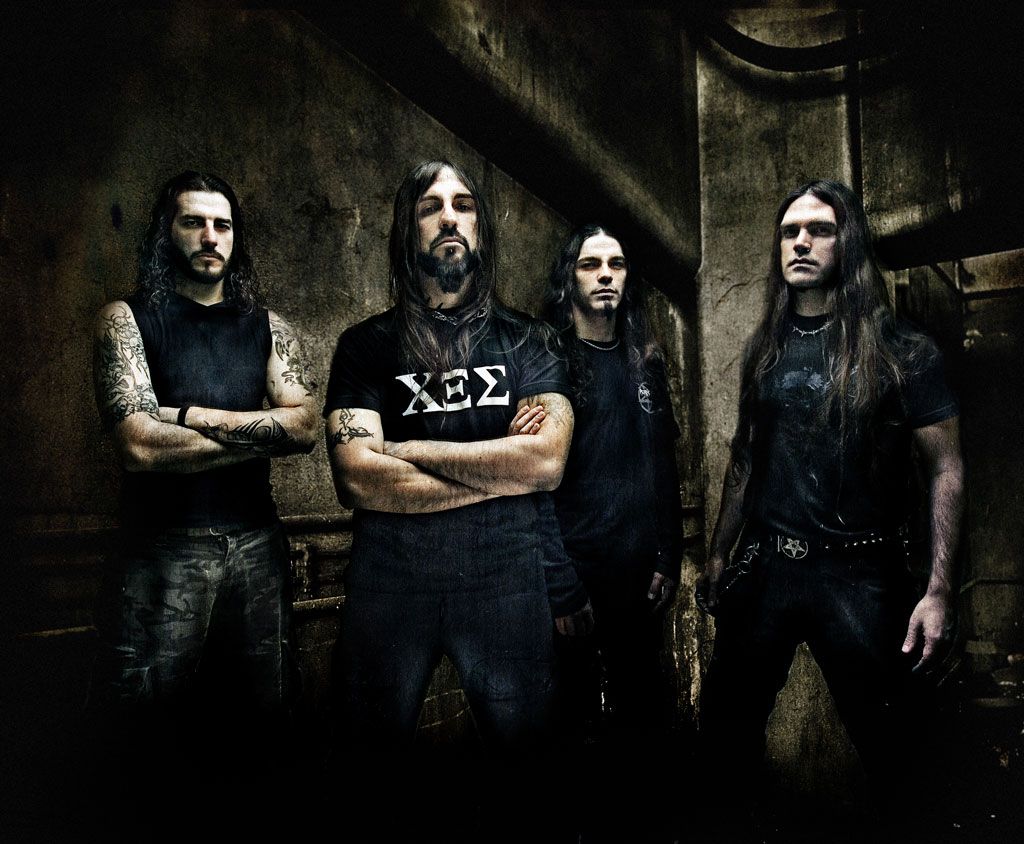 "The one I most nervous about was Sakis from Rotting Christ. I had a twenty minute window to build up a rapport with someone that I had respected as an artist but I wasn't sure of his personality. Because I had done so much background research on him and his interests we were able establish a mutual respect which put me at ease during the interview."
With the guest list growing and the episodes being shared around the world, including a consistent performance on the Irish iTunes charts, the Metal Cell aims to expand it's format and push itself into the wider music scene through the upcoming Cork Podcast Festival (11th-13th October). Richie explains his future goals with the show.
"I will be doing my first live podcast, interviewing The Magnapinna, in the Roundy on Friday the 11th of October, courtesy of The Cork Podcast Festival. My biggest fear is running out of guests to speak to but so far it's been great. I just want to finish this year first, see what I can improve upon and build on my listenership.
I suppose the evolution of the podcast would be video broadcast but that requires a significant investment that could only be viable with some sort of sponsorship deal. The Irish Metal scene in my opinion is one of the strongest in Europe and I want the Metal Cell Podcast to reflect that."
For more info on Richie Duhig visit Metal Cell Podcast Website