As Wexford Festival Opera's production season returns—freed at last from lockdown restrictions—some of the new ideas introduced by incoming Artistic Director Rosetta Cucchi (appointed in 2020) are coming up to speed. One of these is a professional development programme for young singers, the Wexford Factory.
Now in its third year, the Factory offers training and performing experiences at an intensity not normally possible in a conservatory or school of music. This year, participants in the programme presented a gala concert (held in Wexford in September) and form the cast of Cinderella, an opera by teenage composer Alma Deutscher in production as part of the Festival.
The 2022 Wexford Factory singers are Deirdre Arratoon, Michael Bell, Eoin Foran, Ami Hewitt, Emily Hogarty, Corina Ignat, William Kyle, Peter Lidbetter, Sarah Luttrell, Giorgi Manoshvili, Hannah O'Brien, Megan O'Neill, Leah Redmond, Richard Shaffrey, and Nikolai Zemlianskikh. We spoke to Megan O'Neill to find out more.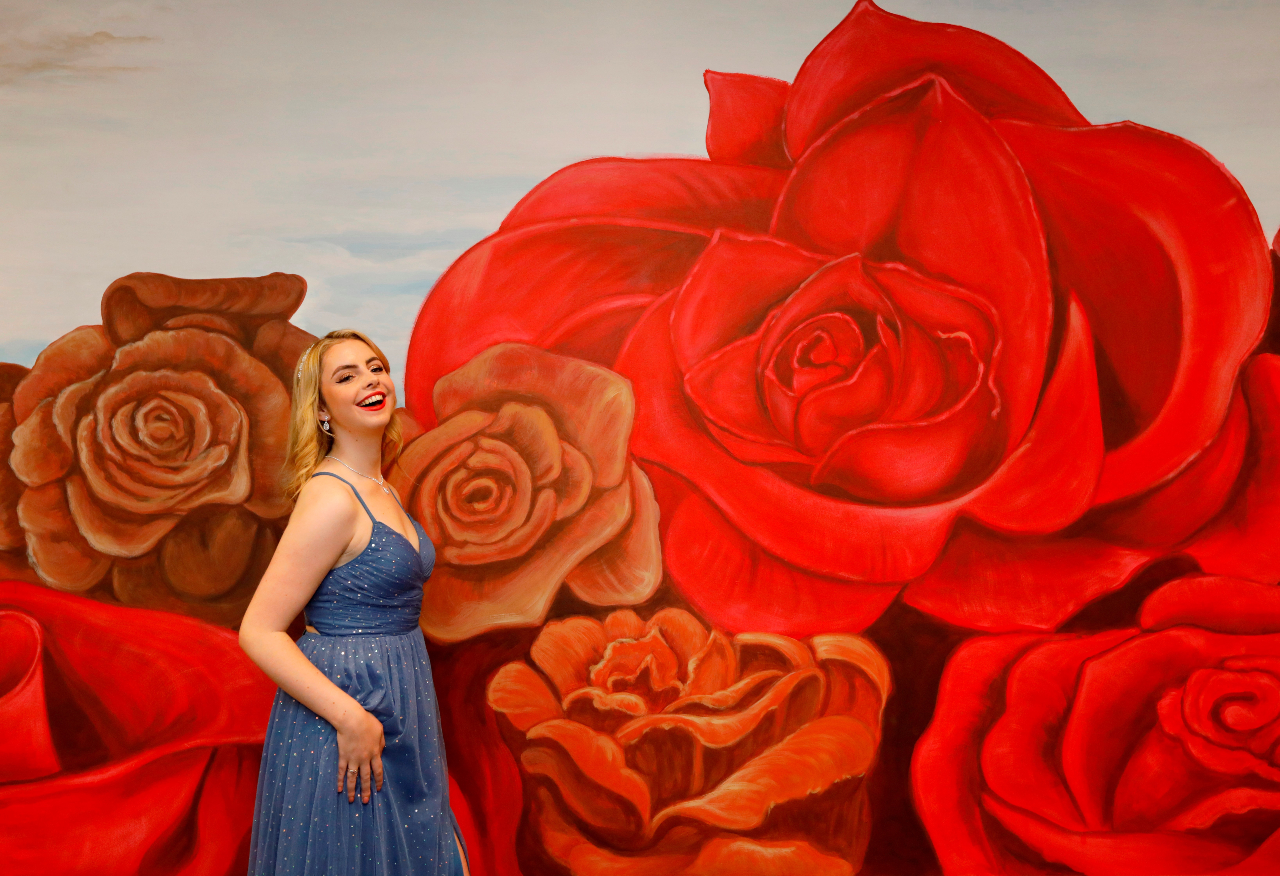 What has Wexford Factory been like for you?
It has been incredible, we've all had a really good experience here. In the first two weeks we had masterclasses, movement classes, and acting classes. We also got to work with people like Maestra Desirée Rancatore, who was one of my favourites—she's actually performed the role of Olympia in Offenbach's Tales of Hoffmann, one of my dream roles, something like over 200 times. Being able to sing the 'Doll's Song' from that opera to her, on the main stage in Wexford Opera House, was just surreal.
I just feel really grateful, and I've learned so much. Everyone on the coaching staff has been so helpful. It really is like a factory, building up young singers and putting all the parts together. You really find out what you need to work on. I'm going to leave here in four weeks knowing what, exactly, I need to do for the rest of the year, what my strengths and weaknesses are, which is such an important realisation—you don't often get that as a young singer.
How does this experience compare with what you would get as a student ordinarily?
Everything is more focused; the best way I could describe it is like being in a bubble down here. When you're in your college you're also doing other coursework, you're probably teaching on the side, and you're taking any other opportunities you can get, trying to audition for things going on, and so on—there's always more stuff going on. The main difference for me is that, for the first time in my life, I'm able to focus on performance here, with more time just spent on performing every day.
You have to learn on the spot, so something that you work on today needs to follow through to the next day, and the day after that, it's so much more intense. It's great, because you learn so much in an environment like this. It's being in a different world, where the most important thing is you, your singing and your performing, and how to deliver and develop as an artist.
As a group, are you helping each other?
Definitely, it's a lovely group, we're always talking about repertoire, so there is that element of sharing knowledge, and it's a really supportive atmosphere. We also perform together, working on duets and ensembles.
After all the classes, and the experience of giving a concert, the Factory now moves to a different phase, with the Festival itself beginning on 21 October…
Yes, it's like a working environment, now we're in the rehearsal process and getting ready to sing in the Festival, so it's a different type of challenge. I'm really looking forward to the Festival, I think it's going to be amazing—I'm really excited.
You're singing the title-role in Cinderella by Alma Deutscher. Can you describe what it's like?
I love it; Cinderella is obviously a story that most people have grown up with, so there is that nostalgic attachment to it. For this opera, Alma Deutscher has set it in an opera house: Cinderella is a composer, she's composing all the time, her father is the manager of the opera house, and her stepmother is trying to get rid of her; the prince is a poet, while the step-sisters... you could describe them as divas! It's a different take on the story, so that's really interesting, and the music is lovely. It's contemporary music, so it has its challenges, but I'm really enjoying singing it, and it works really well. Davide Gasparro [director] has been amazing to work with, as well as our conductor Andrew Synnott and repetiteur Giorgio d'Alonzo. I think it's one everyone would enjoy seeing, it's in English, and very accessible. We have a kids' chorus as well, which are fantastic—it's such a magical opera!
Wexford Festival Opera runs from 21 October to 6 November; Cinderella will be performed on 26, 29, & 31 October, and 4 November. For more information about the Festival including details of all productions, and the Wexford Factory, see: wexfordopera.com
Image of Megan O'Neill by Mark Stedman