Margaret Bridge graduated from Trinity College Dublin and the Royal Irish Academy of Music (with roles in RIAM Opera productions of Cavalli's Ormindo and Britten's Albert Herring), before moving to Boston and postgraduate study at the New England Conservatory. In the US she has worked with the Handel & Haydn Society, Opera Memphis, and Chautauqua Opera, and is currently back in Dublin as she prepares to sing the role of Melanto in Opera Collective Ireland's production of Monteverdi's The Return of Ulysses.
How did you come to study in Boston?
When I finished at the Academy, it was pretty clear I needed more time to develop vocally. My then boyfriend (now husband) was doing a PhD in the States, so that was why I started to look west instead of east. I applied to a couple of schools and auditioned at the New England Conservatory and just really liked it. It worked out really well.
What was it like to be studying there?
There was a huge snow-storm when I went over to do the audition and half the vocal faculty were snowed in, so that was quite exciting! Lisa Saffer was in my audition and she spotted something in me, and thought she could work quite well with me, so I got placed with her, and she really was wonderful.
I changed fach [voice-type] as a result of being with her. There had been a question-mark when I went over, whether I was a soprano or mezzo—I could be either—and she was very firm, she said we're not making a decision until we'd sorted out technical issues. So we did a lot of work and fixed those, but I was very resistant to the switch at first. I don't know why…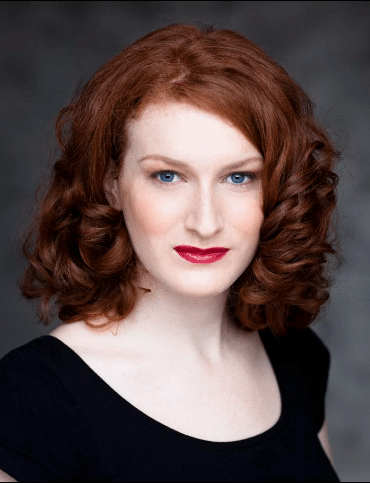 If people change voice type, it's usually to go the other way, to a higher voice. How did this transition work out for you?

It had to be a decision, and that was going to be it, for at least the next ten years. I remember walking into a coaching session with a big book of mezzo arias and just saying 'can we just read through some of these?'. It made sense straight away, and so that was that. I just started preparing mezzo repertoire, it felt right. It didn't even feel like a transition, it just felt like I'm just singing how I'm meant to be singing… suddenly switching to mezzo repertoire, singing all that song repertoire down a minor third, I realised could do what I wanted and say what I want to say now, so that was great.
Is there anything else you enjoy about the roles you've been exploring?
Yeah, one thing I really noticed switching from singing a lot of soprano roles to singing mezzo roles is that there's a different personality. I'd never really been aware of just how conscious I was of being on display in a lot of soprano roles, whereas you look at mezzo roles and it's not about being beautiful or sexy or cute or whatever, it seems much more direct to me—you're not worrying about how you look anymore. There's more nuance and more variation across the mezzo range.
You're about to appear in Opera Collective Ireland's new production of Monteverdi's The Return of Ulysses; tell us about your character, Melanto and her relationship with Penelope, Ulysses' abandoned wife…
She is Penelope's handmaid, her companion. In the version we're using, most of her action is centred on this one scene where she's dallying with a servant of the three suitors who have arrived to woo Penelope—Melanto has to try and persuade Penelope to take on one of these suitors, because they can't get together until this happens. It's not a great vocal challenge, but then it just frees you to concentrate on expression, delivery and style, you know you can really get into that. I'm very excited to start working on it.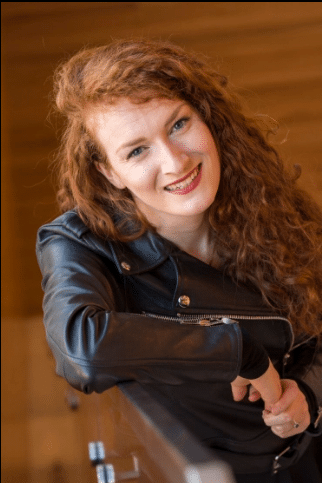 How have you found the cultural scene in Boston? Any highlights?
Boston is pretty special actually, in a lot of ways. There's the Handel & Haydn Society, America's oldest continually-performing music organisation—they had their 200th birthday three years ago. Harry Christophers conducts the choir and orchestra there, and I auditioned with them because he's been an idol of mine since I was about 16 or 17. I remember I auditioned for him in London for the Genesis Sixteen Choir when I was 21, so it was a very odd experience to go in and audition for him again in Symphony Hall under a totally different guise. I did get in, and I've been singing with them for the last year and a half, and they're wonderful, they've a huge reputation. They also have this huge outreach programme, where they run a vocal arts programme for teenagers who join us for one concert every year. Boston Baroque also has a pretty busy season, they do six to seven concerts a year, and then there's the Boston Early Music Festival: the work they do is phenomenal.
Once I started singing in the Handel & Haydn Society I started getting other gigs through the people I met there, so then I worked with the Boston Purcell Society, who I'm hoping to work with again. This coming season they're doing a production of The Tempest of 1674, and then I've got some concert work from that as well, just some solo gigs just from being with the right people in the right place, which is exciting.
Any plans or hopes for the future?
NI Opera have offered me a contract for next year as a Studio Artist, which is great, so I'll be travelling up and down quite a bit to Belfast, they've got a number of productions lined up for us and lots of exciting things for us to do. I'm also doing a concert with the Ulster Orchestra in September. Apart from that it's just to keep working, auditioning as much as I can, going to competitions to hopefully get in front of the right people, seeing what happens.
Do you see yourself being based more in Ireland now? Or switching between here and Boston?
I think hopefully it'll be a bit of both. My husband is an academic now and is going to be based in the States for the next year or two, he's got a fellowship there, and I certainly would be happy to make a career in the States if he got a job there long-term.
I'm really enjoying being at home with my family and enjoying the opportunities that there are here. It felt like a good time to come back, with the setting up of Irish National Opera and so on. There seem to be a lot of exciting things happening here at the moment; I came back to audition for the Opera Collective Ireland, and it felt prescient that that was a success. I love concert and ensemble work, but I feel like the opera thing is more likely to pass me by if I don't pursue it aggressively now, if that makes sense. It takes a little bit more to really get there, it's just the nature of it.
Margaret next appears with Opera Collective Ireland in Monteverdi's The Return of Ulysses, with performances at the Kilkenny Arts Festival on 9, 10, & 12 August, and the Pavilion Theatre (Dún Laoghaire, Co. Dublin) on 7 & 8 September. More details here