Every year the GoldenPlec community of writers and photographers (50+) come together to vote on their ones to watch for the upcoming year. After pulling the votes together, we select our 'Plec Picks' for 2020. We have classical artists alongside rap, garage rock, bedroom pop and anything in between. Our list strives to encompass a broad spectrum of music in order to highlight the thriving music scene that exists in Ireland.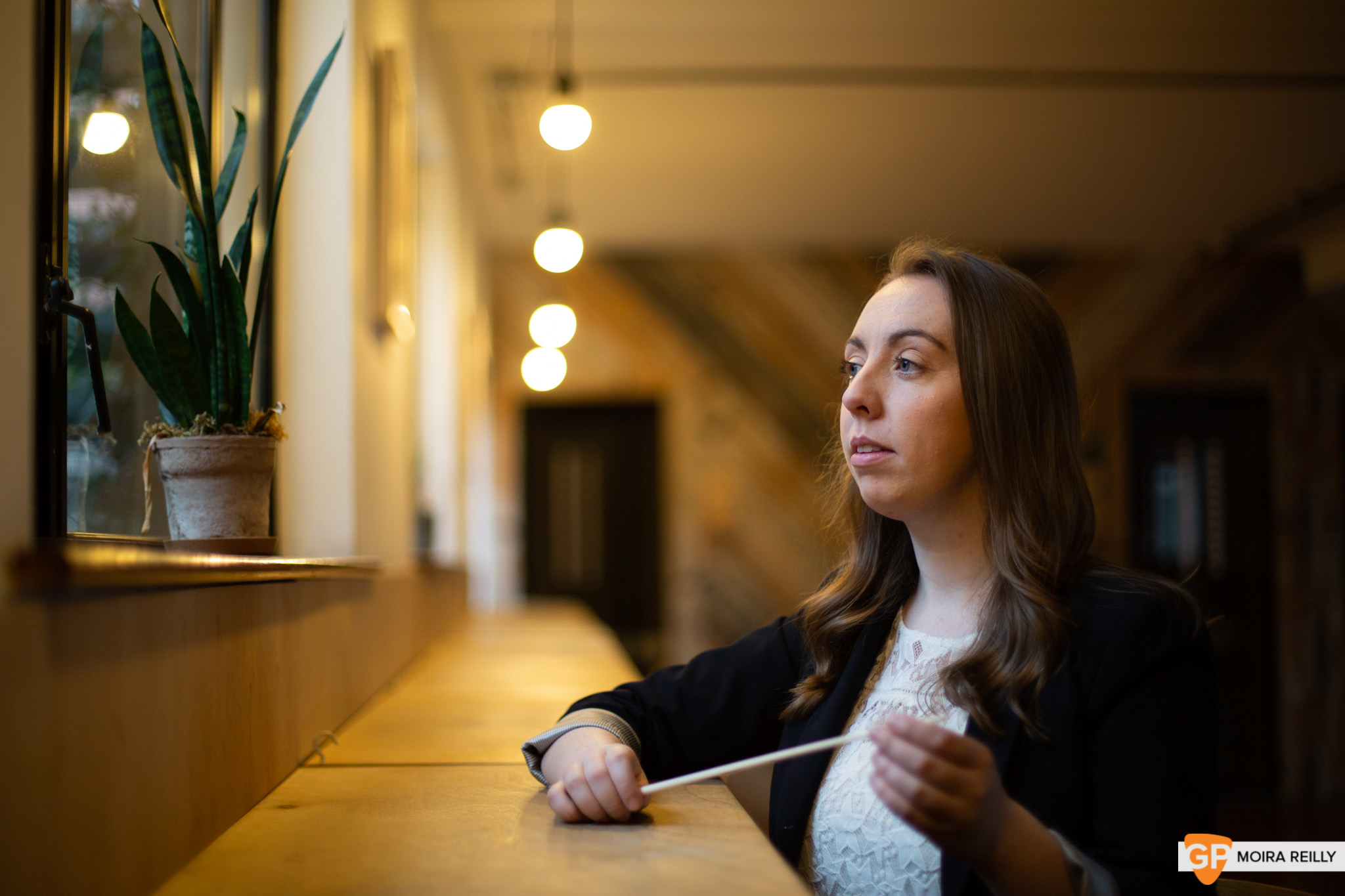 We rightly spend a lot of time here celebrating the achievements of Irish performers, but there's no getting away from the fact that most musicians have enjoyed either luck, a slightly unusual (at times expensive) upbringing, or a combination of both—plus their own talent—to get them going.
Despite some great efforts and successes, the provision of music in this country is uneven at best. In classical music, many of the few young artists who do reach an international standard often have little choice but to leave. If change is to come, maybe it needs to be from the ground up?
One person working to help do just this is choral conductor Lynsey Callaghan. Her work with the award-winning Dublin Youth Choir, and other groups, suggests something new might be in the air, and we met up with her just before Christmas.
Lynsey's manner is understated, happy to chat. She's conscious that hers is a role that is not always in the spotlight.
"I stand on the stage with my back to everyone, and I'm a facilitator, but I'm also a musician. As a conductor you're not just a facilitator, an organiser, an administrator, but all of those things, and not just those, either, because you have to be a trained and highly skilled artist—but it's easier to present the idea of an artist as the soloist on stage."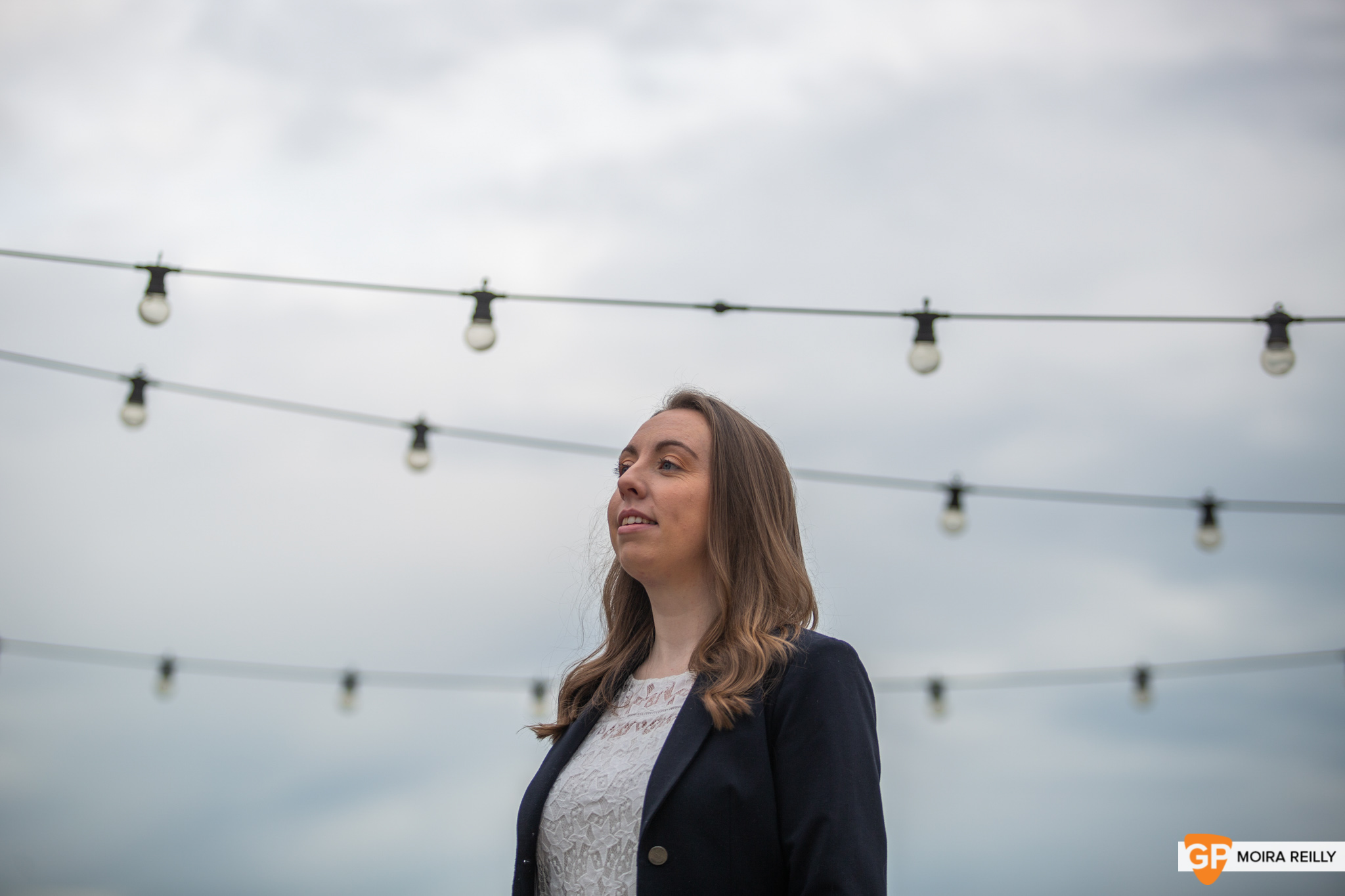 Growing up in suburban Dublin, Lynsey found her way into music when she took up the violin aged eleven. This experience spurred her on to seek out after-school lessons in Kylemore College in Ballyfermot, going up to five days a week, where she got the chance to expand into string ensemble, orchestras, theory, and piano. Apart from the school choir, though, singing remained mostly in the background until she reached college, and with it came her first chance to conduct.
"I knew I wanted to teach, I always wanted to be a teacher—I was studying music education—so once I had started in college on teaching practice, I saw that pupils in my old primary school didn't have that many opportunities to make music, so I went back voluntarily twice a week at 8am and set up a choir there. I did that for five years, twice a week, and the children were really good. It was a bit haphazard at times, but we did well and won a few competitions, a local primary school up against some of the private schools, so we were delighted.
I did that more as a teacher, rather than as a conductor, that was where I saw myself. But then, at the end of my first year in college, the Boydell Singers [a student-run female-voice choir] in Trinity needed a conductor and I auditioned with a friend of mine. We got the job, doing one term each, and so then I actually started learning how to conduct!"
As she worked her way up, this led to more opportunities: Lynsey became Conductor-in-Training of the Irish Youth Choirs and also RTÉ Performing Groups in 2012-14, and led Trinity College Singers to competitive success. Lynsey spent a term of her undergraduate degree as an Erasmus student at the Kodály Institute in Hungary, allowing her the chance to gain a deeper understanding of its child-centred approach to music education. This still adds an important element to her work, along with the Institute's strong work-ethic.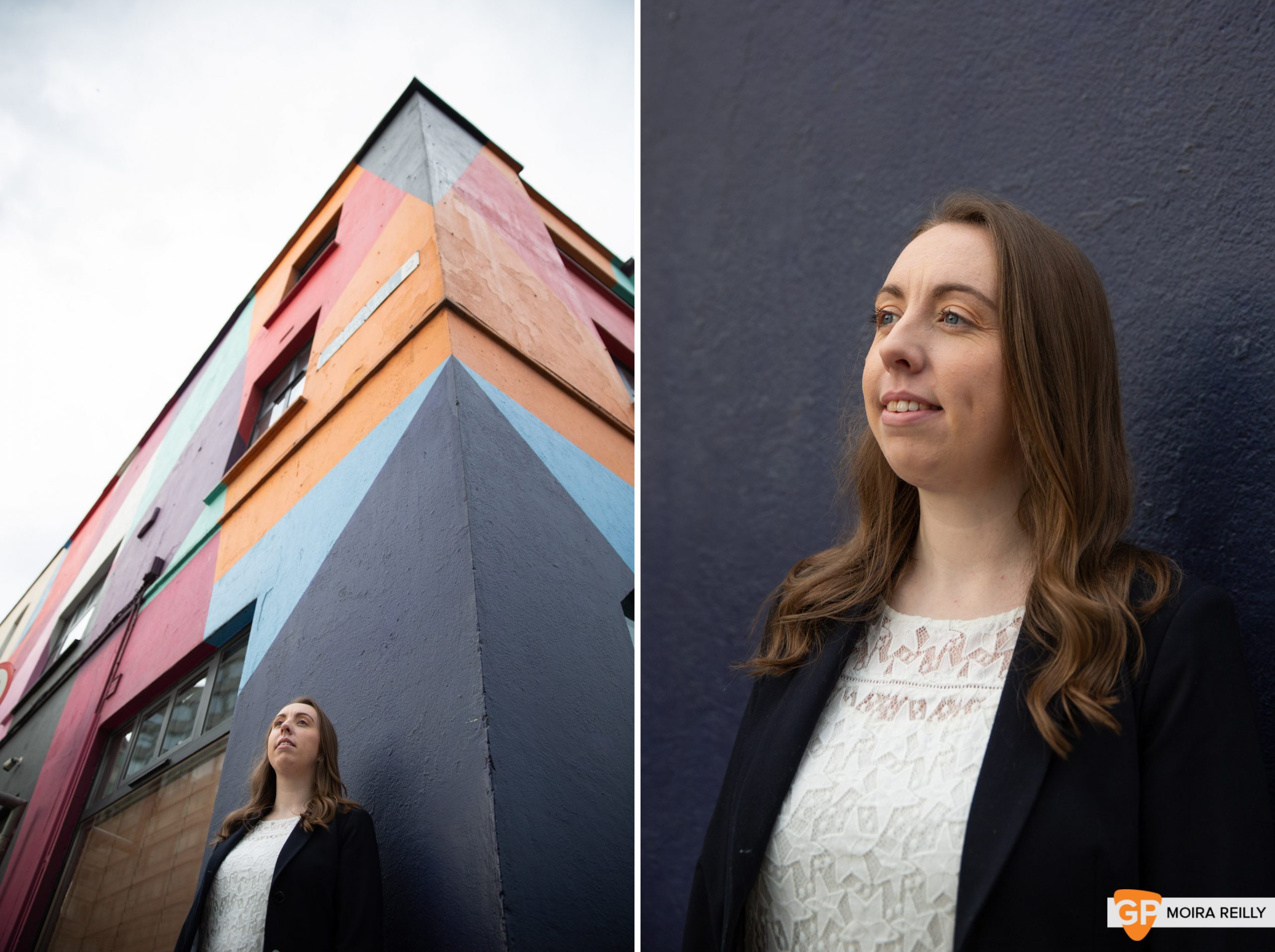 "A huge lesson that we learnt in Hungary was respect: we weren't allowed to stand up in front of our class and conduct them if we couldn't sing a line from the score and play all the other parts—if you hadn't put in the work you didn't deserve to move your arms."
Respect moves in all directions, including back to those who wish to learn and perform, to building musical communities of both performers and audiences, and to creating new possibilities. Lynsey's ambitions are nevertheless grounded in an awareness of the reality of the place of music in Irish education.
"It's a hugely inequitable structure, and continues to be, despite efforts, because of the provision of extra-curricular, private music lessons, which really dominate in terms of progression to third level. Only those few who are fortunate enough to have had private music lessons—as I did—have that opportunity."
After gaining a Master's in choral conducting from the Royal Irish Academy of Music, and directing other ensembles (including Tallaght Choral Society, and the Belfast Philharmonic Youth and Chamber Choirs), in late 2016 Lynsey set up a new initiative of her own, Dublin Youth Choir. Rehearsals began at the start of 2017, its first concert came just a few short months later and, in the two years since, it has steadily grown into an umbrella, encompassing seven different choirs for young people, covering different age-groups from Second Class Primary all the way to age 28. Finding singers hasn't been a problem.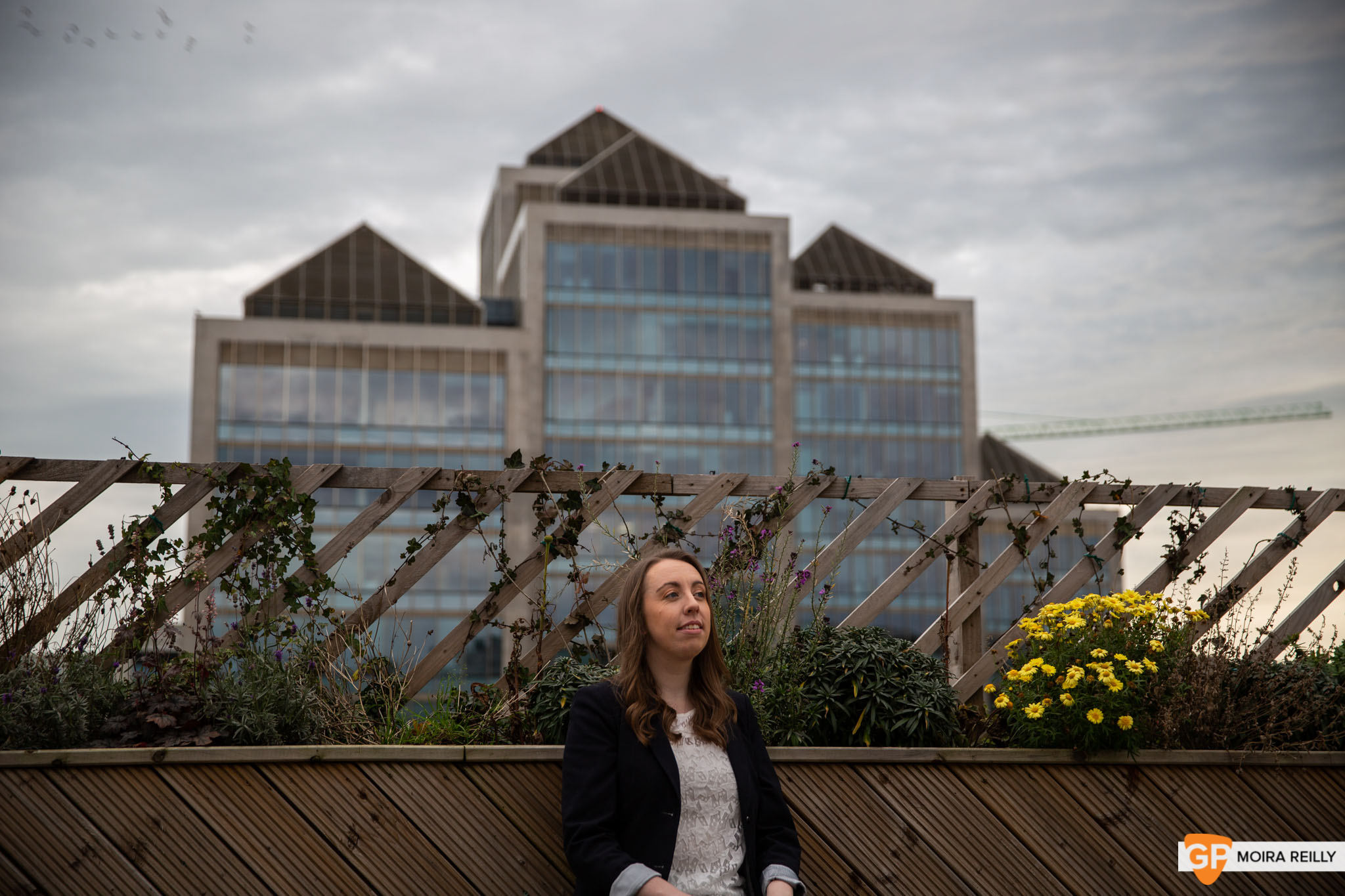 "The challenge is to create the opportunities or pathways for people, if they should wish to take music more seriously, that would be facilitated regardless of income."
Music is something that could be part of everyone's life, and she is very conscious of its potential…
"Yeah, it can change everything—it changed my pathway hugely, engaging with music so seriously and so richly. All my music teachers were amazing, I was very lucky."
Dublin Youth Choir was consciously set up in a way that would allow it to engage with people in a way that's not been seen before, seeking to work with but not within traditional institutions.
"That was important to us; a lot of choral music is attached to the church, which we felt could potentially preclude certain families from getting involved; then music schools have, rightly or wrongly, connotations of being privileged. It was important for us to be something apart from that, but also we didn't want to displace anything that was already in Dublin, what could our niche be, what would we do that isn't being done, or who did we feel were not being served? Where can I fit, in providing exceptionally high quality choral music education—and not just choral singing—in a way that people won't say 'well, that's not for me'?"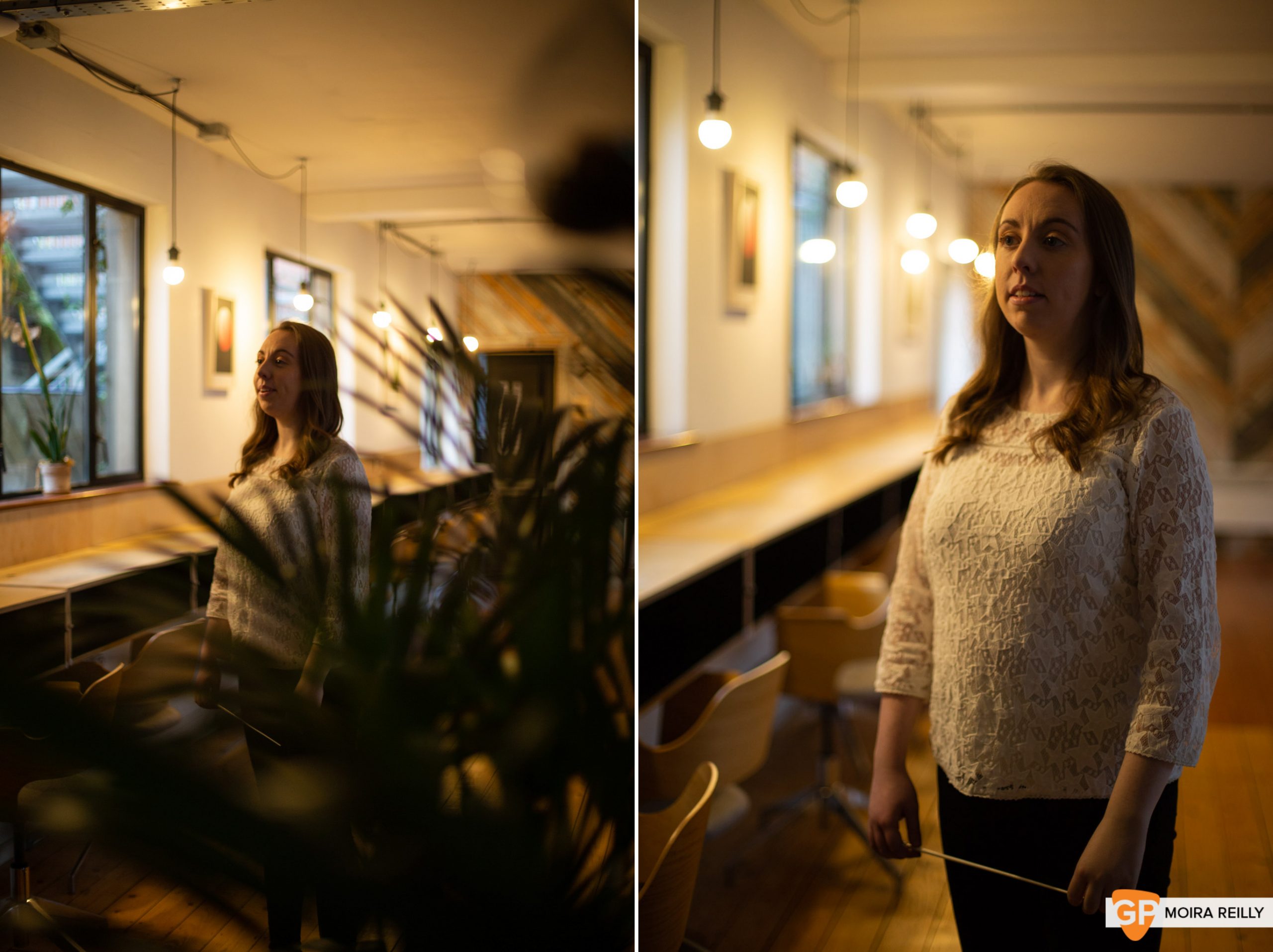 This started a process that led Lynsey and her team to develop something of a manifesto:
"We try to be approachable, we try to be open, inclusive, but we don't say this is just about participation—it's not, it's about you participating and achieving, to the highest standard, comparable with anything internationally. It's not something connected to a church structure, even though we rehearse in a church and we're very grateful to that community, and similarly we're not part of an ETB [Education & Training Board]. We have our own principles, our own guiding morals, that are specific to us.
"It came out of what I would have liked, growing up, that I felt I didn't get. I'd love to sing in DYC: I would rather be a singer, some days, than run it!"
What sets DYC apart is its concern for holistic development, making it more than just another competition or concert choir, as well as the aim to make the choir as representative as possible of all areas across Dublin.
"We support them on their path to third level, whether they are going to study music or something else. There's so much we do, we know all their families, it's constant; they know they can email me with questions, and ask to sit down for a chat, it can be anything. That's what I would have loved, knowing that there's someone there who will talk to you. It's a lot of time, a lot of energy, but they're amazing, they give so much back."
There is also a strong drive to engage with the wider musical and creative environment in Dublin, including new music:
"Chamber Choir Ireland has been very supportive of the choir, and members of our Youth and Chamber Choirs regularly attend their concerts. That's important, because then my singers are coming back to me and saying their favourite one ever is 'Letters to Michael' by David Fennessy—like 'wow! Oh my gosh, that's amazing'—and, you know, we will perform that, for sure. It's not beyond them."
While this might seem like enough of a commitment on its own, Lynsey also conducts the long-running Tallaght Choral Society, teaches musicianship at the Royal Irish Academy of Music, and is completing a doctorate (in medieval musicology) at Trinity College Dublin. In addition, she is Artistic Director of the Belfast Philharmonic Youth and Chamber Choirs.
This involves conducting four groups and leading musicianship training for the singers, within a much larger institutional setting which includes opportunities to perform with the adult Belfast Philharmonic Choir and Ulster Orchestra. Lynsey's approach is broadly the same in Belfast as for DYC, and this in turn has facilitated the Cross Border Youth Choir.
"I founded Cross Border Youth Choir in 2017. We had a workshop with the BBC Singers, and I brought my Dublin singers up to work with the Belfast Philharmonic Chamber Choir. We had been chosen by the BBC Singers to come over and work with us, and the sound was incredible, and so then I thought we should be doing this on an ongoing basis.
"It's project-based, between Belfast and Dublin, we do different things in different places, and we facilitate each other. Because I'm artistic director of both choirs it's super-easy: they've been taught the same way and have the same markings, so it fits together easily."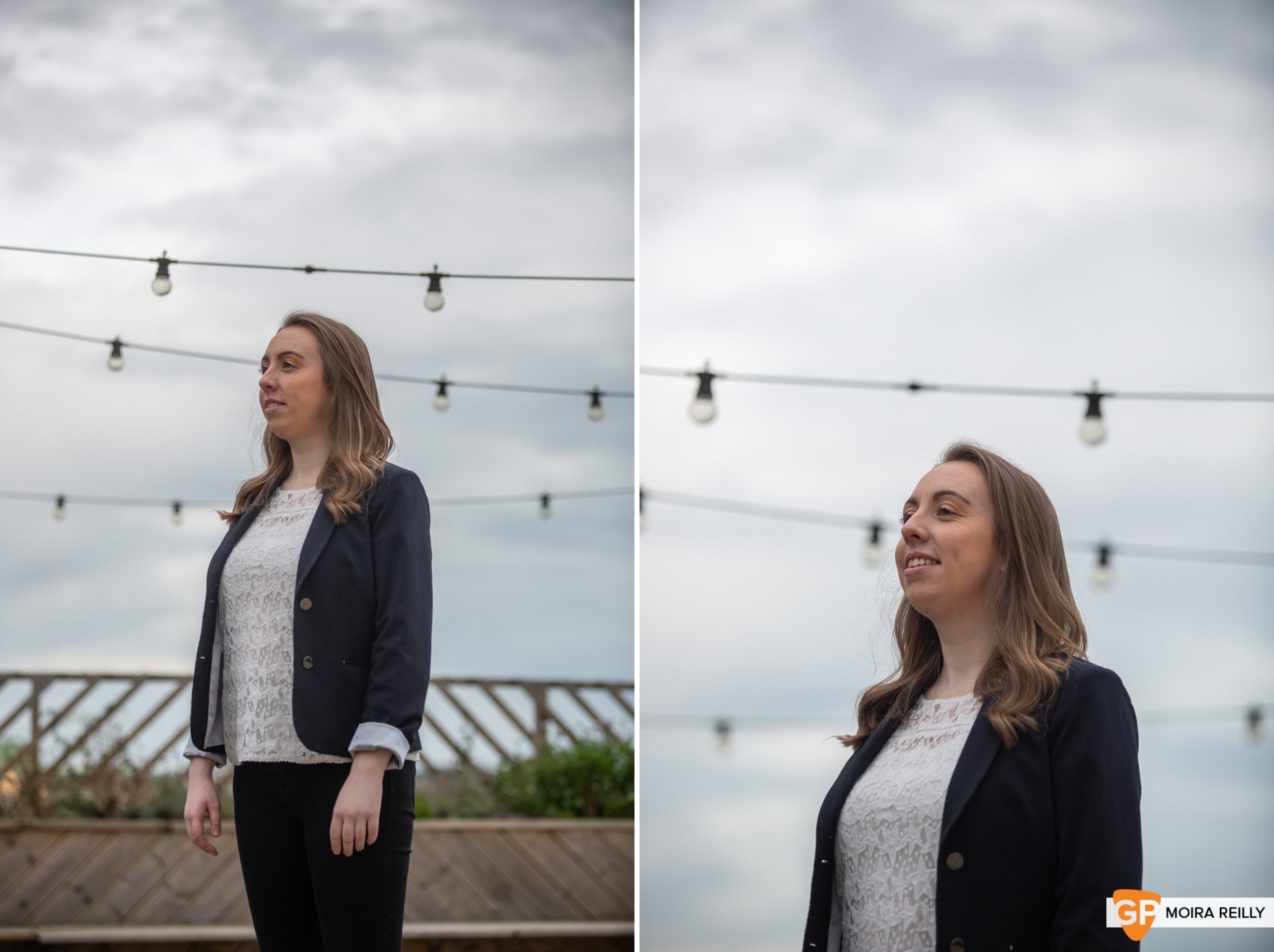 In October, the Belfast Philharmonic Youth Choir won the National Youth Choir competition at the 2019 City of Derry International Choir Festival. This was soon followed by more success in December in the RTÉ Lyric fm Choirs for Christmas, with the Prize for Performance of a Contemporary Irish Choral Work going to Dublin Youth Chamber Choir, and the Best Youth Choir awarded to Cross Border Youth Choir, impressive achievements for such newly-established groups, reflecting not only Lynsey's leadership but also the teams and structures that support the work of each group.
Looking ahead, Lynsey speaks of broader ambitions:
"After my PhD, I want to look more at leadership, social change, things like that, because I believe that choral music education can bring about great social change, but I can't articulate that at the minute in the way that I would like to. I know it, inside, and anecdotally I could give you evidence from my own life, however I would like something a lot more solid to lay my argument on. Music is the equaliser, or it could be the equaliser—but not just 'music for all' in a way that dilutes the experience; high quality experiences for all is what I believe in."
Seen in this way, music becomes less about conserving the past than finding a way to care for the future.
Recent concerns about Ireland's musical 'ecology' have centred on the threats to the future of the National Symphony Orchestra and Lyric FM. Looking to help build this environment from the ground up is Lynsey's focus.
"How I see everything is 'ground up': in terms of core music education you begin at the bottom, and I don't mean bottom in terms of standards, I mean bottom in terms of age and acquisition of skills, and you build it from there. If you try and build from the top, if you try and build a professional orchestra with absolutely no foundation—that's going to collapse, and as we see now it is collapsing, because we've neglected the education of the audience.
If we want to have professional organisations we have to provide the opportunities for professional musicians working in Ireland to perform at that level, because they're on the way out, why are they leaving? I am determined to make a professional career here as a conductor, whether that'll happen I don't know!"
In the meantime, exciting plans are already in place for the summer…
"We're doing a big concert with the Ulster Orchestra in June 2020 which will be incredible. It'll be a concert by young people for young people: the Cross Border Youth Choir is singing the John Rutter Mass of the Children, with the children's choir part being sung by the Belfast Philharmonic Youth Choir, and then all of our younger choirs (Phil Kids) are performing other pieces with the orchestra as well, so it'll be 400 of my singers on stage in the Ulster Hall in Belfast. So exciting—it'll be pretty powerful, I think."