Little Dragon gained their name from the "fuming tantrums" that frontwoman, Yukimi Nagano used to throw while recording in the studio. But while that preciousness has dissipated, their self-determination remains.
The indietronica band, from Gothenburg made up of Erik Bodin (drums), Fredrik Wallen (bass), Håkan Wirenstrand (keyboards) and Nagano) have built a steadily-rising career since their formation in 1996. This year, they released their fifth studio album, 'Season High', to largely favourable reviews.
Produced by James Ford (Arctic Monkeys, HAIM, Florence + the Machine) and Patrik Berger (Lana Del Rey, Mura Masa, Santigold), 'Season High' is a sinewy sensation, adopting 80s influences, finding its place squarely between the dancefloor and the ruminations of a lovelorn thirtysomething.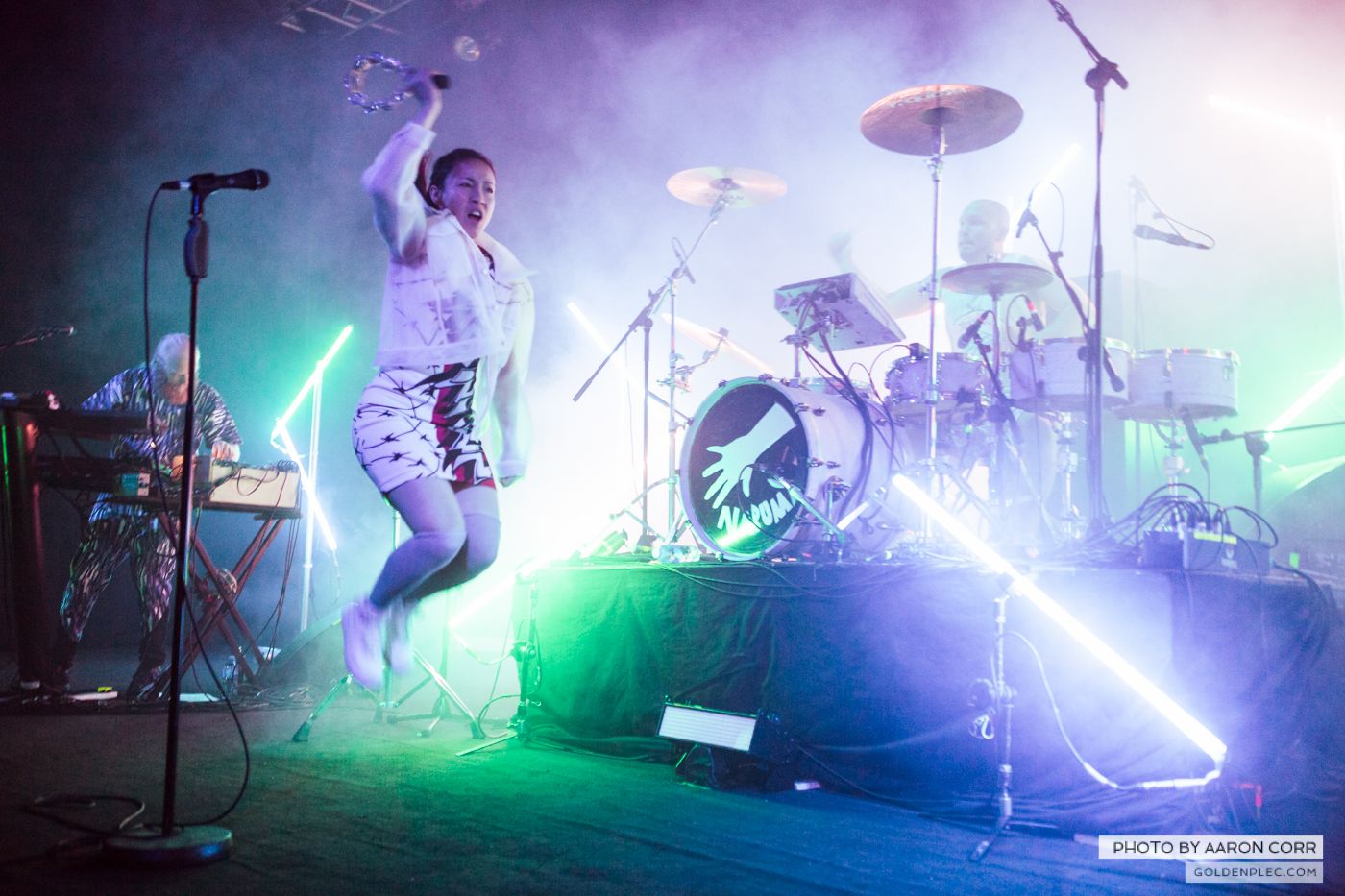 We caught up with Erik Bodin as Little Dragon prepare to embark on a European tour that will bring them to Vicar Street on Halloween night.
Speaking of the creative process surrounding 'Season High', he informs us, "This time we got back to a very personal touch because when you grow as a band there is always the expectation that you have to do something more conventional.
"You have the budget to get this spectacular person and this spectacular director, but we felt that somewhere along the evolution we were a bit lost and it became a bit impersonal.
"So we felt we wanted to get creative ourselves and get back to that joy where you don't have anybody and you're just in your bubble and you don't care about the outcome at all."
It is this stubbornness to do things on their own terms that ensured that 'Season High' resulted in a more enjoyable and idiosyncratically organic progression. However, surely this posed problems along the way?
"We set goals for people who came in with ideas that weren't in line with what we wanted to do. I remember the first video we made secretly, without even telling the label. At first they thought it was weird, but this is us, this is how we like it. I don't think we really stood up for ourselves like that before."
This is refreshing to hear. Bands often become a slave to a sound or a way of doing things, that they actually lose the unique appeal that made them great in the first place. Not Little Dragon though who, buoyed by the success 'Season High' enjoyed a fruitful summer in the US and European festival circuits.
"We played at Red Rocks and played at FYF in LA. They were very big shows with a lot of people liking the music. They were the spectacular things, but then we also had a really great show in a small club in Cleveland."
In playing Red Rocks, Little Dragon joined a prestigious line of musicians to have played the open-air amphitheatre; The Beatles, Jimi Hendrix, The Grateful Dead, U2. And Bodin has fond memories of the event, commenting, "We shared the bill with Glass Animals, it was a beautiful place and there was a thunderstorm, quite dramatic."
Now, one of the things that has held Little Dragon back somewhat for a few years is the feeling that their reputation has been heavily reliant on the collaborative projects that they have undertaken (Gorillaz, Big Boi, KAYTRANADA). This, of course does not hold much validity considering the Swedes have built their reputation on their own merits through five collaboration free albums.
Nevertheless, Bodin is happy to discuss these collaborative projects. And he has kind words especially for Raphael Saadiq with whom they just released Peace of Mind and who, as he tells us, they have known for many years.
Bodin is quick to jump back to the importance of doing your own thing as well, "You learn that the people you really admire - when you get to see how they work - they are actually doing exactly what they want to do and not what anyone else wants (them) to do and that's very inspiring."
And if this takes six years, like Saadiq - who is still currently working on his album, then so be it.
Deep at the core of Little Dragon's aura is not just the sound they create, but their whole artistic vision. When you see Little Dragon live, Nagano is adorned in a colourful veil bringing both an enigmatic and playful element to their performance.
Their aesthetic extends beyond just their performance however, the band also take a keen role in videography.
This began with 'Dreams from the Woods' which grew out of the video for their breakthrough song, the exquisite ballad, Twice, which Bodin remembers fondly.
"It was the first or second video that we ever made. It was on Johanness [Nyholm], the director, on his initiative. We didn't know anything about him at the time, but he is one of our heroes for inspiration now. He's great at protecting himself with his vision and his ideas."
"With that video-it was also the video for 'Twice' but the extended version was 'Dreams from the Woods'-we spoke to his Mum, who at that time was smoking and had to blow and create a wind in this puppet theatre but she got exhausted (chuckles). It was very fun."
This clearly left a lasting impression on them, Bodin elucidating its positively primitive creativity and malleability. "It was sort of like when you're at kindergarten and you're playing with clay and cutting paper and you're playing with shadows but you're taking it as far as you can production-wise and putting your adult mind into it. Super inspiring."
They have continued to consider this as they have developed. "At that time we maybe didn't appreciate it to the fullest because it was very full on and it took a lot of energy to do it, but with becoming bigger and having more of a budget we realised it might be easier if you go lazily, but you will never really be attached to the video or happy with it."
"So with this album, 'Season High, we connected with Ossian Melin, video no. 4's in the works now. It was very much back to the fundamentals of, y'know you don't need a trailer with catering and all these assistants and everything. You can do everything yourself and most of the time it becomes more free and inspiring, so I think that's something we wanna stick to."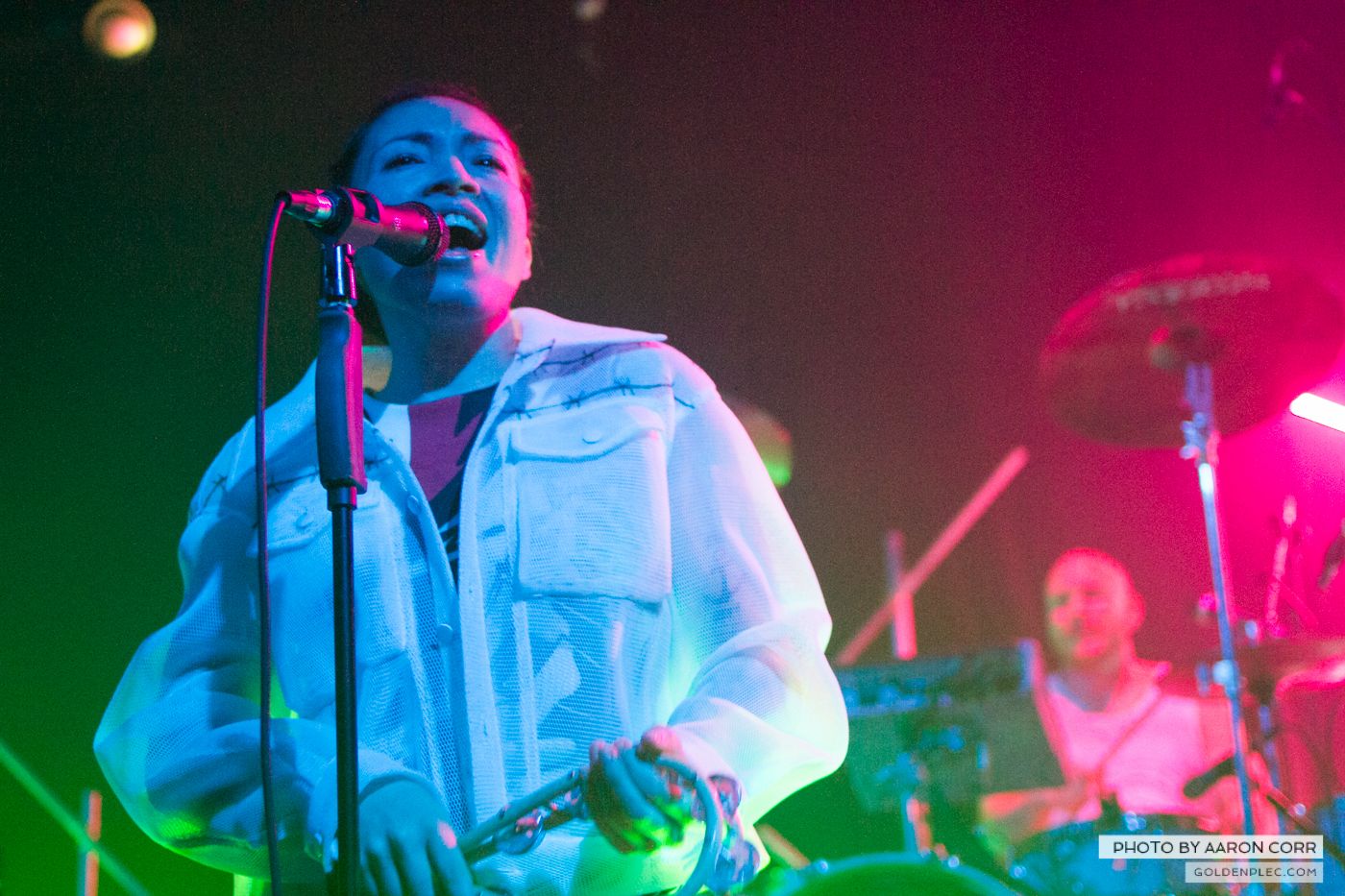 This DIY ethos and its closer alignment with a more free form of expression, Bodin believes also translates to their live performance. "We're always learning, but as a live band we've been growing. There's always the feeling that we're this thing now, we have to raise the level of production, but you can do simple things that have a big impact like lights and stuff."
"If you want to maintain and make a living out of it, you have to learn to be a smart business-minded person as well, which is tricky when you get anxious as soon as you start thinking about money (chuckles). But that's when we realised, in the past month that you don't really need explosives to make a show." Hear that, Roger Waters? Pyrotechnics aren't everything!
Sweden has birthed several great musicians; Lykke Li, Robyn, Neneh Cherry, Jose Gonzalez, ABBA. But what does Bodin make of it as a setting for emerging artists and who else is he tipping for greatness? "It's easy because there're a lot of cheap places if you want to make a studio, living is not expensive, but we don't really have that much of a scene."
"But I question if the scene is necessary? Maybe when you want to start doing shows and things, but for our example we never really tried to concentrate on playing Swedish shows. I think you can spend a lot of energy trying to make it in the country, but you can only go so far because it's a small country, you can only play in Gothenburg so many times per year."
"It's mellow, it's calm, there's bad weather, you can stay inside with no guilt (chuckles) and be creative. You see a lot of other people from here who make it in one way or another which is inspiring for anyone who wants to break out of Sweden."
As for who they're tipping? "It would be our neighbours in the house here, downstairs, sir Was. He makes really nice funky, but emo-orientated music. He's a great instrumentalist, he played on 'Butterflies on 'Season High'".
Finally, it would be difficult to ignore the barrage of horrific news stories that have occurred this year. But Bodin via his Dad, in a typical fashion of Scandinavian optimism educated us about a Swedish statistician named Hanas Rosling who passed away this year who would continuously crush these bad things.
"He had a very positive angle on how we are evolving and was very good at putting light on all the positive things that are happening, making a good counterweight to all the typical Donald Trump politics that we also have in Sweden with the National Democrats and people who try to put fear into you that things are going worse and that we need to go back, he was always crushing all that info."
Some encouraging Swedish forethought to go along with then.
And talking of positive angles, Little Dragon are only looking upwards. Just watch that season high move onto a series.
Little Dragon play Vicar Street on October 31st. Tickets on sale now.