Every year the GoldenPlec community of writers and photographers (50+) come together to vote on their ones to watch for the upcoming year. After pulling the votes together, we select our 'Plec Picks' for 2017. We have classical artists alongside rap, jazz, funk, grunge and anything in between. Our list strives to encompass a broad spectrum of music in order to highlight the thriving music scene that exists in Ireland.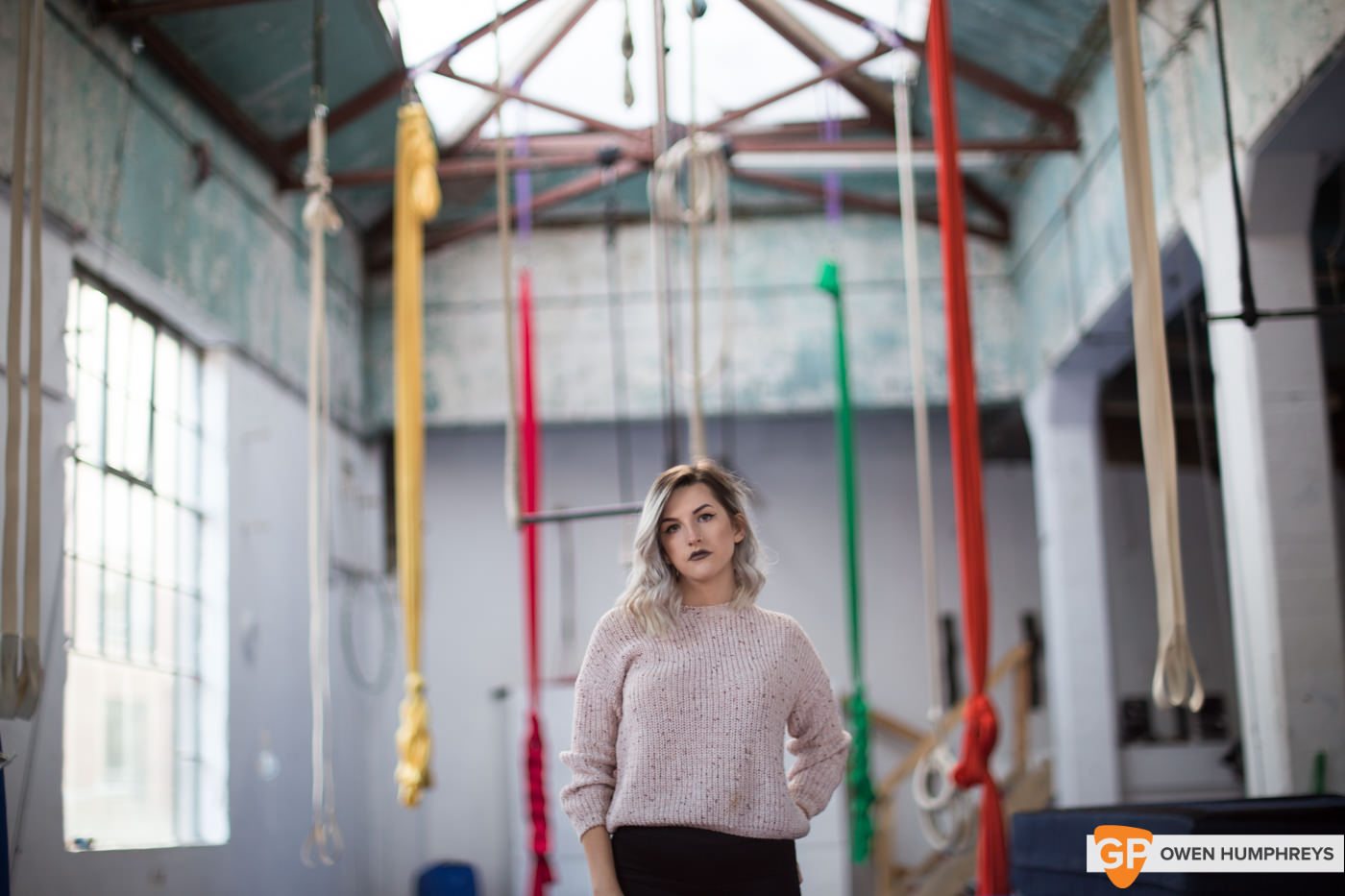 You wouldn't guess it from listening to her music but Galway native LAOISE has her roots in trad music. Even though she has left that world behind, she still sees it as being her first foray into performing: "Galway is great for trad, I did it for ages sitting down in pubs and singing. It's great to just get out there and just get used to singing in front of people." Clearly it was only the beginning and since then she has moved to Dublin where now she's finding her own sound.
That sound has slowly evolved from acoustic to electronic but at its core it's still pop. It's not your standard pop sound however, as aesthetically it's much darker and atmospheric than anything you would hear on the radio. She is backed by her band which consists of Sam Killeen on guitar, Cian Hanley on drums, Dan Aherne on bass and Seán Behan on keys.
Laoise's sound which she aptly describes as, "Electro pop and sad stories" has struck a chord with people outside of Ireland, her track You went to No. 4 in the Viral 50 UK and No. 17 in Norway. It even took her by surprise, "That was mad, I wasn't expecting that at all. I was sooner expecting Viral Ireland but the UK, that's really exciting."
That recognition from abroad has given her an opportunity to branch out as she was noticed by management in the UK who was looking to build up their own network of artists. Laoise knows full well though how different it is being an Irish artist nowadays, "The internet is like our biggest saviour at the moment," she says laughing. "For little artists like me, I wouldn't have had any bit of an outlet or anything if it wasn't for that."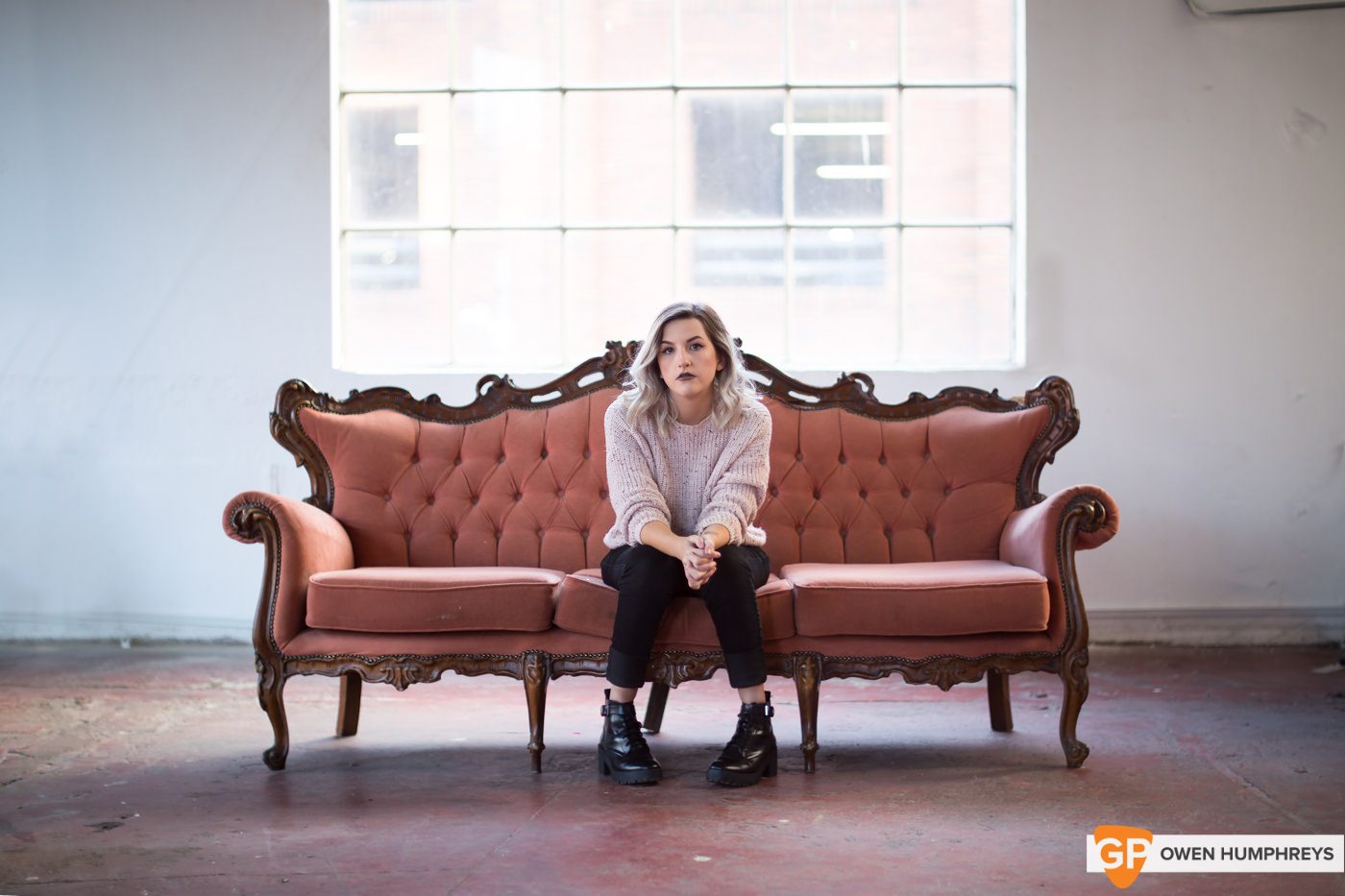 Musically Laoise cities one particular decade as having the biggest influence on her sound, "I like a lot of '80s music: Kate Bush, David Bowie. I say these all the time, more so in creativity and bravery, just the way they go for it."
Overall though, she prefers a more nuanced version of pop, "I really like a good pop song but with different types of aesthetic, new things that you haven't really heard. So a lot of '80s stuff with a twist would be a good way of putting it."
Although music is her primary focus now, it hasn't always been the case. She recently had to decide what exactly it is she wanted to pursue, "I  find art really therapeutic, I was actually in between picking between art and music for a while, so I actually find that when it comes to artwork or anything like that, I find that side of the music fun." 
Even though her main focus is music it doesn't mean that she's had to cut out art entirely. In fact at times it can even reinforce what she is doing, "I like to paint a lot when I'm sad. Even when I'm trying to work out a song, actually coming away from it to draw helps out a lot." 
A lot of this forms the basis of her new EP 'Halfway' which is set for release in April. A single of the same name will also be out soon, "Yeah, we're releasing Halfway as a single next month, there's no exact date yet but I'm really excited about it because it's kind of a softer sound in comparison to 'You'."
As she described, the song is a snapshot of a much larger overarching theme on the EP, "It kind of follows the theme of the entire EP called 'Halfway' that I wrote when I was kind of at a shitty point in my life, can I curse?" 
The track is clearly the starting point of the EP, "The whole EP follows that theme, but 'Halfway' is where it started so I'm excited to release that."
In terms of who Laoise looks up to in the music industry, she named American singer Banks and Irish singer-songwriter James Vincent McMorrow as two of her main influences. The similarities between Laoise and McMorrow are actually quite striking; both started out with a more traditional singer-songwriter sound but eventually incorporated electronic elements into their repertoire. She knows that it is something to aspire to, "I just like how every album he does changes completely and how he can work with whoever he wants. Especially in the States, that's pretty cool, that's something I would love to do."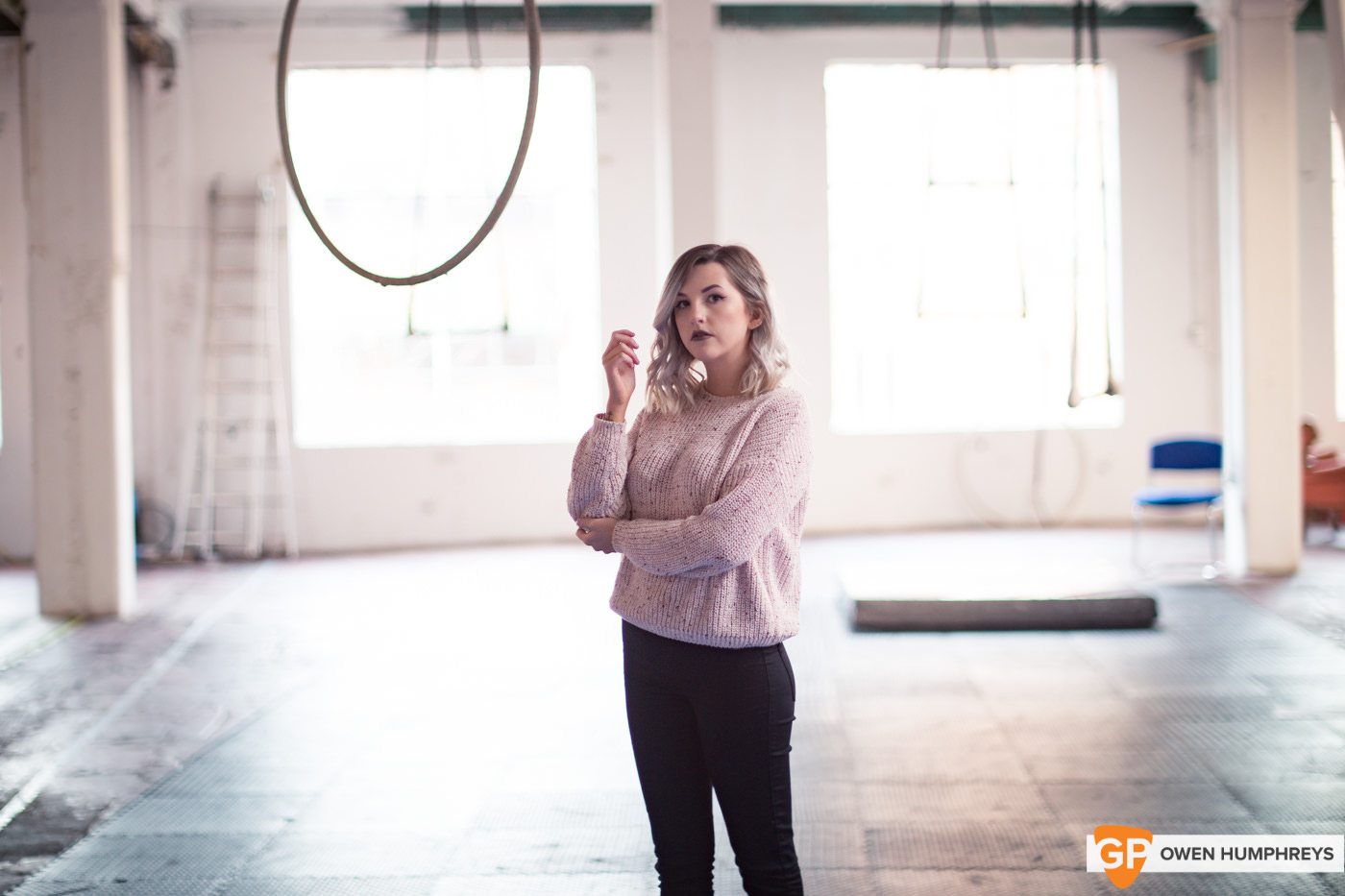 When it comes to her songwriting process, it's not straightforward, "I'm a bit messy, for the past while it's been usually on my laptop and a lot of the time I'll hum things or sing random gibberish into the microphone and hope that it sounds like words." With her change in style came a change in instrumentation, "I've been writing a lot with piano more so than guitar these days, just because I feel like it's easier to flip over electronically." 
For Laoise lyrics always seem to come after the music, "Usually it's the same process coming up with a melody for lyrics. I don't really do lyrics at the same time. I can't, so it's usually music first." In terms of what she draws from it's normally from a personal experience, "I guess I will try and stem from one emotional aspect or something I'm going through and then it will turn into a concept for the overall song. I'm quite ambiguous and metaphorical when it comes to lyrics but I like that because you can take what you want from it. "
It's that element of ambiguity that makes her music so intriguing and it gives the listener the chance to make up their own mind.  As great as it is to have some initial success, building on top of that is the real challenge. Laoise knows full well how hard it can be, "I will go a couple of months and I'll literally have done nothing. So it's pushing things out under pressure would be my hardest and biggest challenge." 
Being recognised for a certain sound can also be a blessing and a curse, "There's only so much of the one song you can write so it's changing my style but also staying true to what it is, that would be my biggest problem." Something tells me though that it won't be a problem for Laoise since she has already reinvented herself before. With her EP set to come out in April and the possibility of playing festivals in the UK this summer, 2017 is shaping up to be a great year for Laoise.
So far we have only gotten a glimpse of what Laoise has to offer, so hopefully in 2017 we get to see the full extent of what she can do.