Northern Irish artist Kitt Philippa stands out from the current crop of songwriters thanks to an astute blending of strands of new music, jazz, electronica and classical music. These disparate influences can all be found on the Northern Ireland Music Prize nominated debut album 'Human' which was released to critical acclaim this October.
The intricate nature and lofty ambition displayed on 'Human' showcase Kitt Philippa as an artist unburdened by predisposition, willing and eager to take their compositions in any direction necessary. This fearlessness helps Kitt Philippa to tackle heady topics such as religion and spirituality in an effort to learn more about the human condition as a singular and collective journey.
We caught up with Kitt Philippa ahead of their performance in The Sugar Club on Tuesday 26th of November.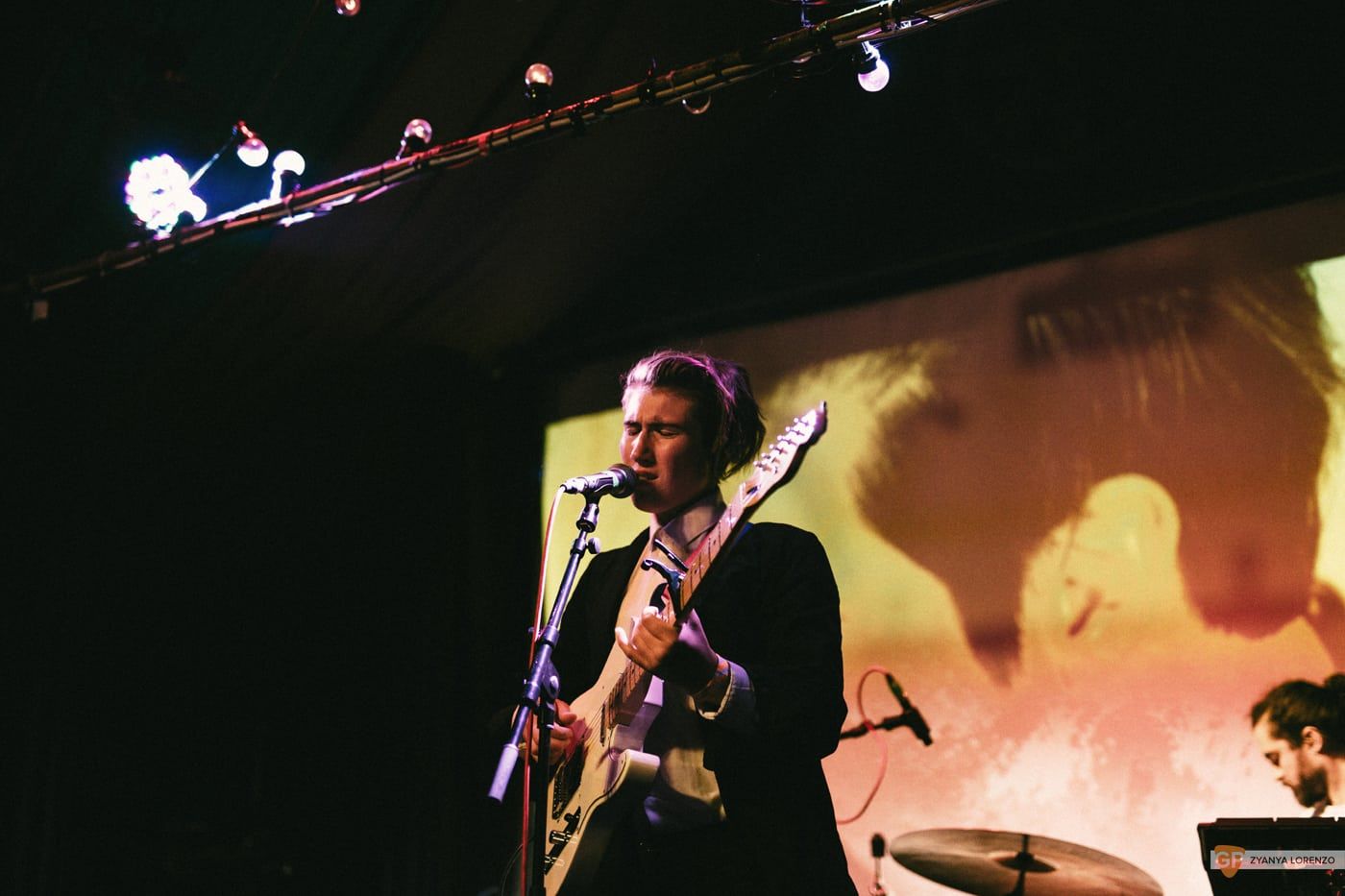 Having won the 2018 single of the year at the NI Music Prize you were recently nominated 2 times for the same award at this year's event. How does it feel to be recognised so prominently by the NI music community?
Grateful, of course. It's extremely encouraging; really any time whenever people show a form of appreciation towards the music, it is very special. Northern Ireland has a great community and it's lovely to be a part of that.
You recently played a packed-out show at Ireland Music Week. How do you find playing these music industry events?
At music industry events, normally most of the space's surface area is used. There's also a real efficiency of time, so it's all quite intense in that regard. I enjoy that intensity when I'm on stage and I've all my instruments around me; it's all about live music in that moment. Ireland Music Week is wonderful and so supportive - it provides such a great opportunity for artists.

You also recently played several shows supporting MIck Flannery in Lost Lane. It's pretty unusual to stay in the same place for so long for musicians these days. What did you learn from playing shows with Mick Flannery? And did you discover anything about Dublin?
Mick had four dates in Lost Lane, Dublin and I supported him for his last two consecutive nights. I was just so pleased to be able to open for Mick, his performances were beautiful; having so many shows in Dublin are a testament to how understandably well respected he is in Ireland and how loyal and supportive his fans are. Mick seems relaxed and honest, I appreciated witnessing that. In terms of discovering new things about Dublin: perhaps slightly more of an awareness about the Luas operating hours and one way systems on particular roads.
You played Other Voices in 2018 and they had you back for their first expedition to Wales. That vote of confidence must mean so much to a young artist. How did you find playing Other Voices?
Definitely, it's a massive compliment to get an invite from Other Voices - both Dingle and Cardigan, Wales. There was a similarly supportive and scenic environment in both locations. I had a show at Imagine Arts Festival in Waterford recently and a number of people said they saw me on Other Voices; it's clearly such a well-loved resource for listeners to enjoy new music placed beside really established artists on their programmes. It's really encouraging and exciting for me to see the music on a platform like OV.
Gary Lightbody posted on social media about how good your album 'Human' is upon its release. That must have been a real pinch yourself moment. What have the highlights been since the album was released?
All pinching aside, it was entirely unexpected, so initially I had to try and process the surprise before then moving on to process the words, within the surprise. It distilled down to a mixture of strong gratitude, peace and, still, lingering surprise. I'm thankful, in general, for Gary's support for new music, his generosity in sharing that, his honesty about being human and the music he writes and performs. There are highlights, of course, but it feels remiss in this context to be too specific. That the album is simply out, existing, is special. Every time someone shares an image of the vinyl in their record player, that's really meaningful. I am grateful when people just listen to it and if they enjoy it; and also those who thoughtfully write in any way about the music or play it on their radio stations or want to share it.
There's a strong spiritual resonance throughout your debut album 'Human'. Faith in yourself and ideals rather than religion. How hard do you find it to keep that inner belief?
Do you think so? I believe in God. For me, that's an ongoing and not-always-easy faith and relationship. God and ideals aren't necessarily separate existences; in terms of current personal resolve, that's a process of observing, learning, knowing self, humbling, rebuilding and perhaps being gentle, amongst other things.
Your about to hit 1 million streams on Spotify. How do you feel about such milestones?
I suppose these numbers tell a story about the hard work of my team and editors on Spotify choosing to put my tracks on their playlists. I'm pleased for the music, encouraged by numbers, and hope that each play has been enjoyable.
You obviously have a great love for instrumentation. What is your favourite instrument? And if you could get your hands on any piece of it what would it be and why?
I do, very much so. There is a musical instrument museum in Berlin which is very impressive. It includes acoustic instruments but also electronic; it's an interesting sight, but unfortunate not to be able to play or explore their sounds. I wouldn't really want to quantify "my favourite instrument", despite having a suspicion of what that may be; they are all different; usage often depends on what music is being written, or played, or expressed. I have preferences of sound, of course - but I also have memories with sound and an interest in other sounds I'd like to explore more of. There isn't just one instrument I'd like; but, as an example, a nice analogue synth would be welcomed; most of my electronic sounds so far have either been by generated by more obscure means, or digitally. I like to research quite thoroughly, so the exact model may have to wait. I would like to learn a few more orchestral instruments too.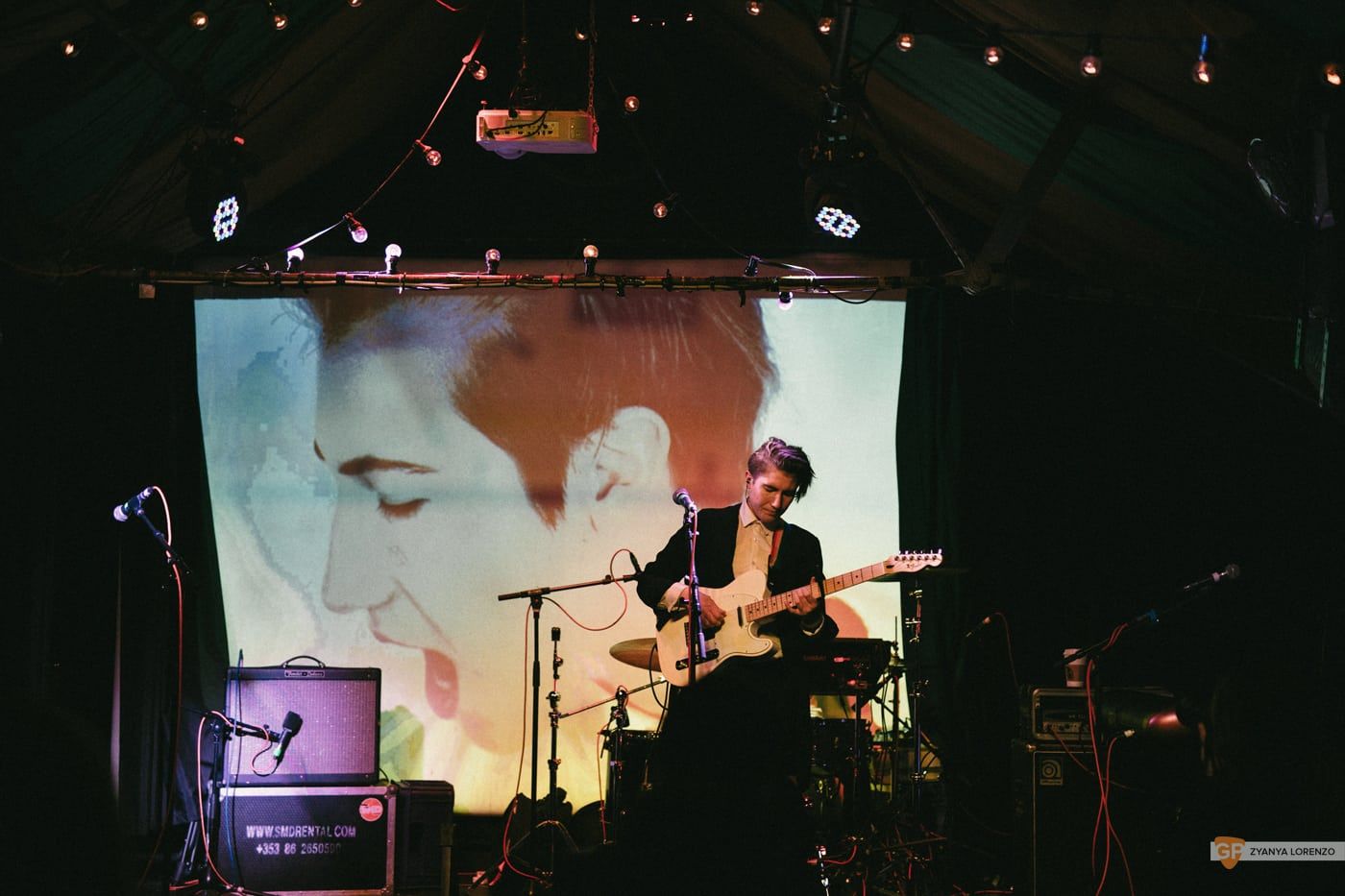 Speaking of gear, you recently made an additional video for Fahrenheit in conjunction with Samsung. Do you find the balance between sponsorship and artistic integrity to be a slippery slope?
Again, metaphorically speaking, I don't think any slopes need to be slippery. Artistic integrity, for me, is about quality and creativity; as a musician, that's primarily sound, but also anything else that supports the music (visually, for example), which allows the music to be experienced. Samsung were keen to support the creative vision and interests of both myself and Hugh O'Conor, the director. I think it's good that a company of Samsung's size are willing to engage with artists like myself.
You also recently made a live performance video for Fahrenheit. Why did you decide to show that side of the track?
Fahrenheit is built of many components and all of them are electronically based. I'm quite content for any of the tracks to be presented in a simple format. I think it's a really interesting way of learning more about a track. Not in a critical way, more akin to a sense of mindfulness.
Was the fact that you are wearing the same colour scheme as the subject in the portrait behind you accidental?
Yes; I suppose black and white is a well-worn colour palette. I appreciated the support from behind though.
You integrate a wide array of sounds and influences throughout 'Human', everything from drones to jazz to electronica frequents the record. However, it feels like this journey is only beginning. What sounds can we expect to be integrated into future material?
Journey indeed. I really like jazz and I like drones and also electronica so I suppose it was quite natural for those elements to appear. I'm interested in sounds, melodies and rhythms... I write with materials that can help me express, or that I enjoy. I think, at this stage, it's preferable to feel uninhibited and leave any expectations aside, leaving simply the desire to create.
You were recently announced as one of RTE's ones to watch for 2020. How do you feel about such accolades?
It's obviously a great honour and I am so grateful for their support. RTÉ presenters have been playing the tracks and 'Human' playlisted on 2fm. I really value every play. It's also encouraging for the whole team who work so hard and I know are massively appreciative as well.