After over three years of releases, the time has come for Dublin rapper JyellowL to put forward his debut album, '2020 D|Vision'. Speaking over Zoom on a sunny afternoon, JyellowL is quick to point out that this album has been a long time coming, and its release has been delayed numerous times.
"It was initially meant to be in January" he explains, "I had an idea where I was going to let the album release itself, track by track, month by month and then by December it'd be the last track and you'd have the album".
"Life comes at you fast sometimes" he adds, half-laughing at the biggest understatement of the year.
The majority of the album was recorded in 2019, in a time much different to the one we find ourselves in. Despite the changes in circumstance across the world, JyellowL believes that the past 12 months will only give the themes tackled in the album, including racism, education, and expectations, more weight.
"Everything that's happened this year has given the album much more cultural relevance", he says when asked about whether he'd ever considered re-recording aspects of the album to suit today's world. "What we forget sometimes is that everything, bar the global pandemic, over the past year was foreshadowed in 2019 and previous years."
"For instance, the Black Lives Matter movement was going on in America, that's what everyone associated with. Fast forward to June 2020, George Floyd, organise the Dublin protest, do the Dublin protest, but the purpose behind the Dublin protest is to uncover and shed light on the Irish context of racism, starting a conversation about our own thing".
While this year may have given the album added context, this year has prevented '2020 D|Vision' the chance to get the launch party that it deserved.
"I love performing and it's a key element of my expression," he states, "as an artist because when people listen to your music and watch your videos, that's only two senses engaged but when they come to a show, that's all of their senses engaged with your art and you get to convey different things and hit things differently".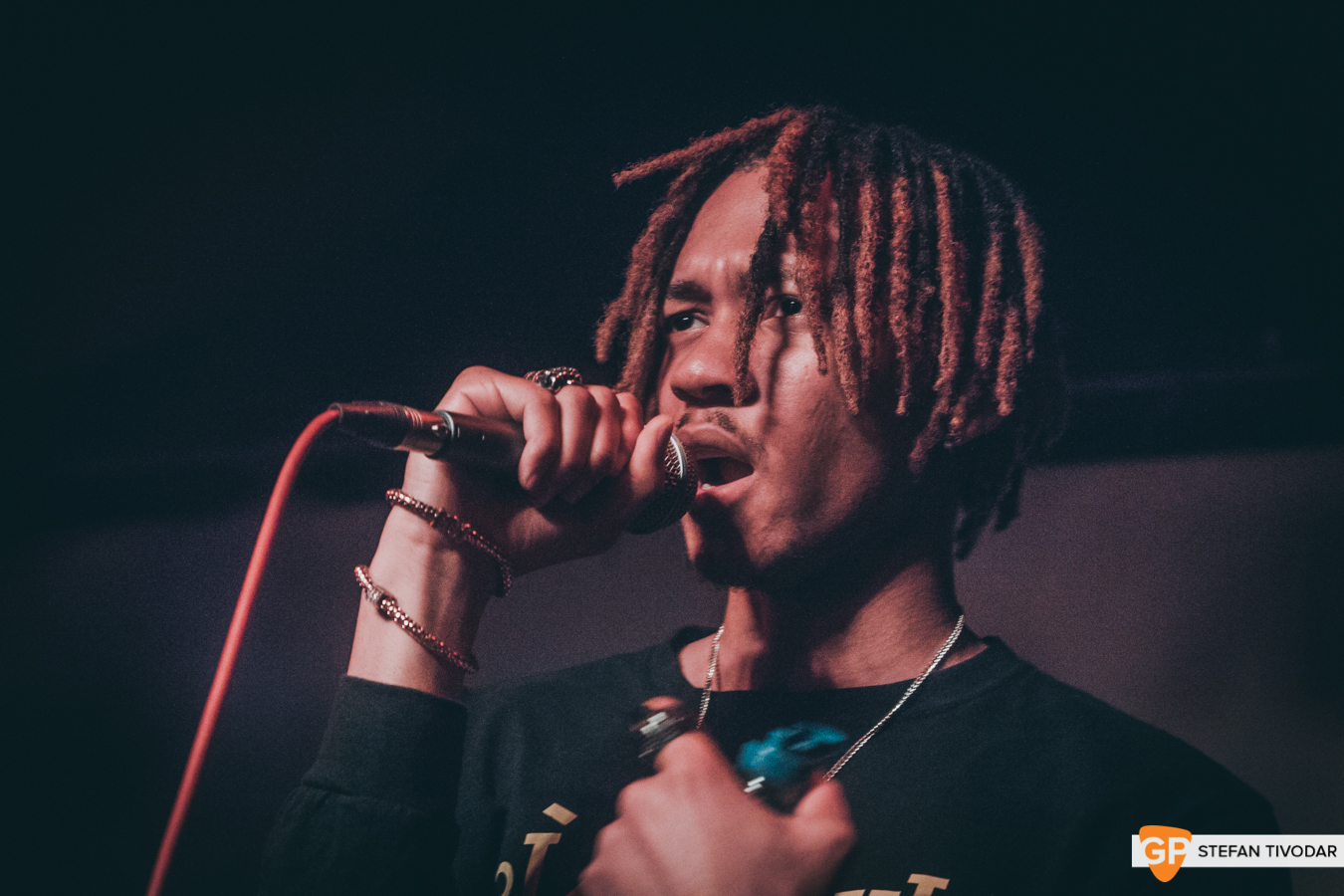 JyellowL, born Jean-Luc Uddoh, was introduced to Irish hip-hop by his brother. "No one was releasing consistently compared to now" he recalls, "but there were two guys, Bobby Basil and Chris Montana [the hip-hop duo Deh Jevu]."
It was a chance encounter with the duo in the studio that proved a major turning point in JyellowL's musical development and would help him when it came to helping younger artists who reach out for guidance.
"One time I went to the studio and they were there, and at the time they were THE Irish hip-hop artist, I rapped for them and they were like 'Awh you have some much potential' and stuff like that and I was 14 at the time, and that was a crucial moment in my growth as an artist," JyellowL recalls of the unexpected moment, but even now it plays a big part in how he sees his role in within Irish hip-hop.
"I'm so delicate with younger artists," he explains. "I know how hard it is to get people to listen and I find it so heart-warming when they are starting out, so when they reach out to me they look to me as the guy and that means so much to me so the least I can do to those people is listen to the song and then encourage them."
He doesn't believe that criticism of production or flow is necessary at the start of an artist's career, as they are skills that can be learnt and developed over time. Which brings us neatly back to the album, and a keyword that motivated its development: purpose.
"That's essentially a big part of the album, it's about finding your purpose," he details, "part of the purpose of this album was to be able to give younger artists a blueprint that they could follow, but also someone that they could look to for inspiration and guidance because that's what I haven't had. I never had that artist".
As our conversation draws to a close, the question remains: what does JyellowL want listeners to learn from the album? He takes a moment, considering the question in all its complexity, before replying, "I actually want people to do is be more introspective and consider how they relate to the concepts that are being explored."
"What I'm saying is only my perspective and my relationships to these concepts, and I hope that by how I've described and detailed my relationship with those concepts, the listener can sit back and evaluate their experiences with those same concepts. Is it congruent, can I relate to it, what parts of your life do you find yourself being overly judgemental, that's introspection is what I want."
"It's all about growth" he adds, before signing off.
'2020 D|Vision' is released on Friday November 20th.