Judah & The Lion's blend of hip hop and country music has taken the USA by storm in recent times with smash hit collaborations with country music superstar Kacey Musgraves and indie hip hop explorer Jon Bellion. They have toured with the likes of Twenty-One Pilots playing the biggest and best stadiums North America has to offer.
The Nashville trio are currently the sound of ESPN's College Football coverage with 'Let Go' from their third album 'Pep Talks' which tackles singer Judah Akers' mental health and his parents' divorce. A brave move for a group born and raised in the Tennessee where men are supposed to suck it up and carry on regardless.
The results really struck a chord with new and existing fans, so much so that Judah & The Lion's tour in support of 'Pep Talks' has become an almost endless affair, constantly adding new cities and then having to return to them due to demand. Dublin being a case in point. We caught up with Judah Akers as the group prepare to return to Dublin for a show in Whelan's.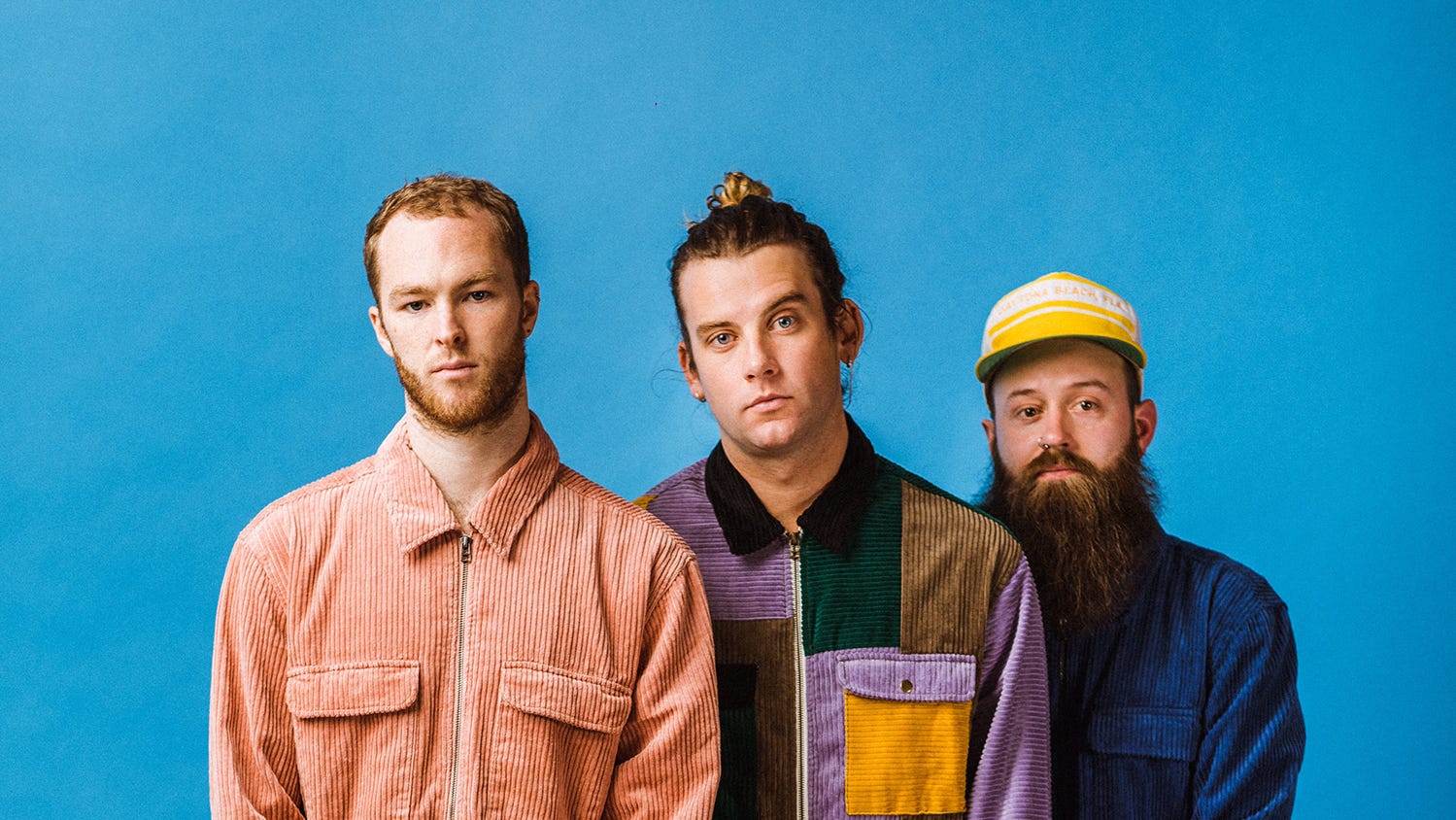 Why did you decide to cover the Tom Petty classic I Won't Back Down for your Spotify singles session? Where you nervous taking on such a classic?
It was so close to him passing, so we wanted to honour Tom Petty. He's also one of our favourites, and he is such a legendary and original artist, so it's always kinda never wracking to make it your own, and not try to compare it to the original, because no one would be able match the original, but we wanted to do our own spin on it, and that's a cover that a lot of people do, so we wanted to change it and make it our own, so we put it in 6/8 to make it feel a little more like a waltz-y type, wedding/first dance type of song, so it was a lot of fun figuring that one out.
You hooked up with Grammy-winning singer Kacey Musgraves for the duet Pictures. How did that collaboration come about?
Kacey, being from East Nashville, she has kind of been a queen there before her massive global explosion and our band has looked up to her and what she has been able to do with her music and sound in the way that she has paved her own road. So when we had the song "Pictures", we wanted a powerful female singer to represent my mom's perspective in the song. It was a pretty lofty dream, but we reached out to her and her team and she listened to the song and somehow liked it, and came and recorded it pretty quickly in Nashville, and all of a sudden it was a song. It's kinda crazy.
We read that the track is about a tearful moment you experienced with your mother which caused you to view her as a person in her own right and not just your mother for the first time. Can you explain that story?
A lot of the record was diving into my emotions with my parents, kind of really having their marriage and lives exploding and really learning how to deal with that as a kid that was travelling a lot, and that conversation with my mom when she was packing our childhood home up was one of those moments when I was brought out of my emotions and put into my parents emotions, and I think it was the first time, good or bad, that I was kinda put into her shoes and I was moved a lot with empathy for what they were both going through and that's kinda how those words came out.
A lot of the material on Pep Talks is incredibly personal. How difficult is it to bring yourself to those emotional places onstage on a regular basis, whilst also having such an energetic show?
Yeah, it's fun. The beautiful thing about music is that it represents a season of time, not necessarily forever, and songs can represent those seasons, so it can bring you back into those moments, and you might not be into that, but I think that shows and the energy of shows can bring that out in a beautiful way and make you feel like you are less alone in the world when everyone else is singing about the pain of those moments, So the shows have been very amazing in that way, in just feeling that we are all in this together.
Your track Let Go was selected as this year's ESPN College Football Anthem. That must be a surreal experience for you guys?
It was such a cool thing to be able to get to do. To get to write the song and them choose it was a childhood dream come true. It's Amazing.
You guys play massive shows in America. Is it nice to play smaller club shows in Europe where you are less well-known?
Yeah, we love the energy of the Europe shows, it feels like we are going back in time to when we started touring in America. The smallness of the clubs and the energy that it brings is very palpable; to be able to look each person in the face and feel that energy is amazing and Europe is going to be a place that we continue to come back to so we are super excited to be back. 
One of the big tours you did in the US was with Twenty-One Pilots and Jon Bellion. How did the 'Where Is the Love' cover come about?
The Twenty-One Pilot boys always like to do a cover with their opening acts and they asked us to do it and we did a choreographed dance that made it kinda fun. It was cool to be able to do it.
Where you surprised that The Black-Eyed Peas shared it on their socials?
Yeah, it was really cool. It was kinda funny to see them talk about the choreographed dances. It was fun to see all of the twitter comments.
Of course, Jon also features on 'Pep Talks' Passion Fashion. What did Jon bring to that track?
Jon has that north eastern amazing swagger and we love him as a songwriter and a person so I think he just brought  "Jon" to that track and that's what we love about him is that he is such a complete artist and we were honoured to have him.
Now that you've had a taste of collaborating with other artists is it something you'll look to pursue in the future? Who's on your bucket list?
We have so many artists on our bucket list to pursue, but I think what we love about our sound is that we can run the gamut of artists. Like, we could have a feature with a country artist, or a hip hop artist, or a rap artist, or a rock artist, and it somehow can feel right within that, so I think there is no limit to that. We have had dreams of Chance the Rapper, Post Malone, Kendrick Lamar, K. Flay, Bishop Briggs.
With such a busy live schedule, how difficult do you guys find it to find time to create new music?
I think creating new music has always come pretty natural to us. I think we always kinda find the time in between tours or nights out on the road that we kind of write and be inspired. I think travelling is very inspiring in itself and playing shows so it kind of affords its self to be inspiring and to innovate.
Who are your favourite artists right now?
My favourite artist is Frightened Rabbit. They are a band from Glasgow and with the sad news of Scott passing a little over two years ago. His words and the ways they put melodies together kind of makes you feel in a deep way, and I love music that makes you feel like you know a person and I think that they make that kinda music.
Judah and The Lion at Whelan's Thursday 28th November. Tickets €21.50