"It's my birthday today, I've just been chilling in the house," says former Strypes guitarist turned solo artist Josh McClorey down the phone from Cavan where he has spent lockdown in his childhood bedroom.
His surprising debut single 'Everything Was Easy' is due to drop a few hours after our conversation. As he jokingly points out later, at 25, he's two years younger than when Noel Gallagher released his first single with Oasis. Of course, McClorey had a head start on Gallagher, releasing three albums and touring the world several times over.
"We played together for a decade. Most bands last four years. We lasted 10 years and we had three records," says McClorey on The Strypes, who he clearly remains quite proud of, referring to them as 'we' without fail throughout the interview.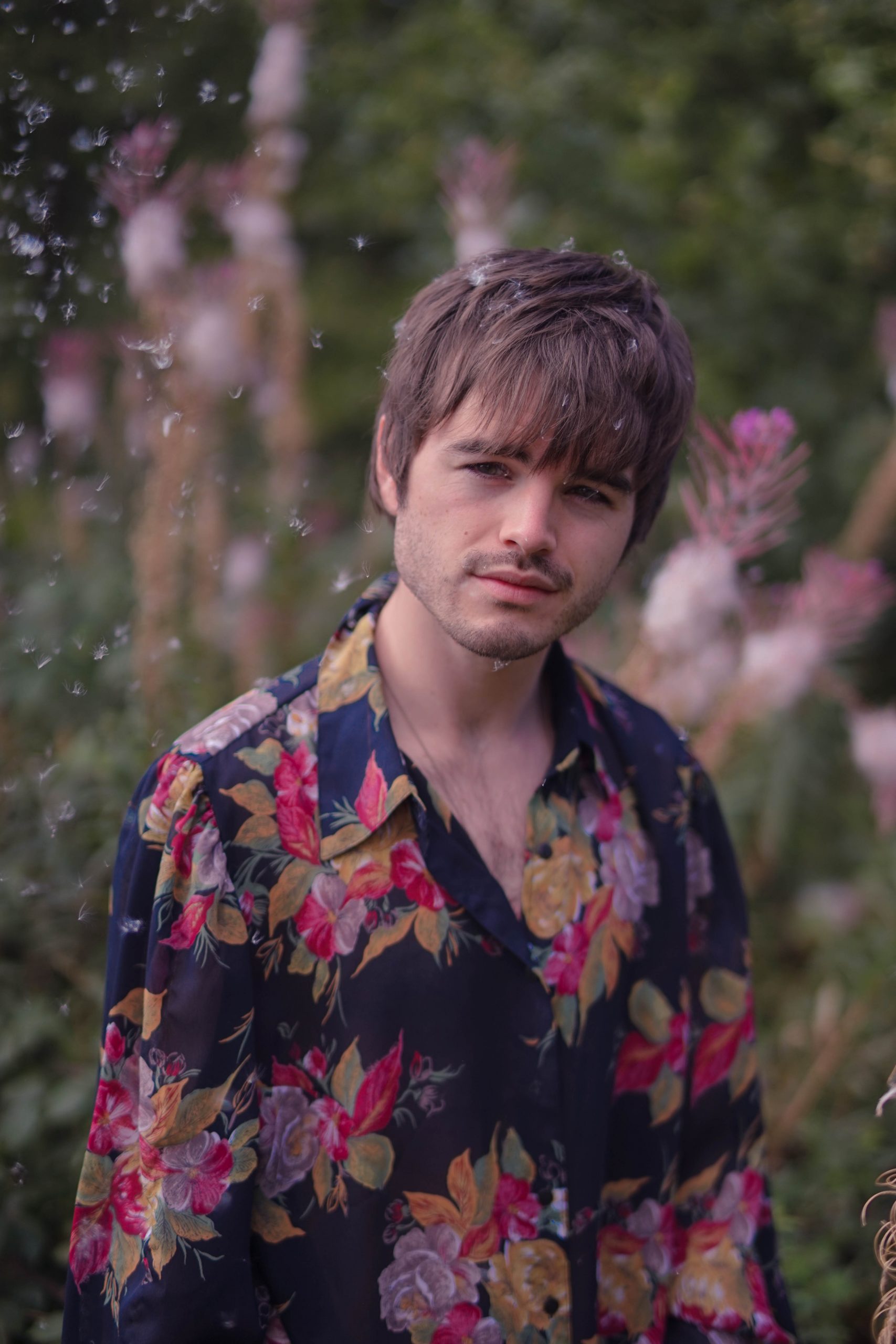 "It's very difficult at 16-17 to stick together. Think about the friends you had when you were 12; are they still into the same things you are when they're 24? Probably not," says McClorey, when we raise the issue of the band's demise several years ago.
"It got to the point where we thought we could keep this thing going and keep a career that stays at a level the whole time, but is that gonna make us happy? We took a couple of months off and decided that that wasn't the right thing to do and I think that we are all really glad that we did it and did it at the time that we did."
McClorey's former bandmates are working together, recording their debut album as Zen Arcade in Cavan. "We've known each other since we were kids. Our parents were friends before we were born. Just because we're not eating at the same table any more doesn't mean that I don't want them to do well," says McClorey, assuring us that there is no bad blood whatsoever between him and his ex-bandmates.
"I think they're really great musicians and I'm really looking forwards to hearing it when it comes out."
McClorey has spent the last two years playing guitar for the likes of Paul Weller and JC Stewart, co-writing with acts such as Yungblud as well as appearing in the Elton John biopic Rocketman. But while he has been building up an impressive CV of credits, in reality, that work has primarily been a joyful distraction while he figured out how to navigate this new landscape as a solo artist as he quietly assembled a repertoire of original material.
While McClorey is known as a guitarist rather than a songwriter, in reality, he was the principal songwriter in The Strypes so he never had any major qualms in that regards. That said, he knew he would have to find his own voice literally and figuratively as a solo artist and as a singer – something which the wider world had never heard him do before.
"I spent the last few years trying to find my voice, to get the lyrics out in a way that seems as honest as possible to me. That's been rewarding and challenging," says McClorey, admitting that it took him over a year to become "confident in my voice."
"I'm sure a lot of people are gonna be surprised about how it sounds and the fact that it doesn't have a lot of heavy cymbals and distorted guitars but I'm trying to be as honest as possible and I think this is a good introduction to the project and what's to come," he says of the piano-led ballad that speaks about the pluses and minuses of pursuing the pleasures of the flesh in small-town Ireland.
'Everything Was Easy' has a bittersweet feeling that is simultaneously fond, regretful, and accepting of past exploits. The track allows McClorey to establish himself as a contemporary adult artist and draw a line under his previous output while also hobbling the preconceptions of the naysayers who viewed him as a contrived child star.
"I didn't want to lead with a track that was super heavy on production," says McClory, who, despite his reservations about his voice, wanted to start his solo career with a track that established his voice, "I wanted to have something really stripped back and go here's what my voice sounds like."
The lyrical content of 'Everything Was Easy' poses an obvious question; has Josh MccLorey been a naughty boy? He assures us not.
"I don't think so," he says laughing. "I think naive and youthful, and pretty much like every teenager in their hometown, especially if it's a small hometown. I think that that is something that pretty much comes up quite a lot.
"In small-town Ireland you know you're gonna be having relationships and friendships with people who keep coming back around again, it's not like the anonymity of a city where you meet people and you'll probably never see them again. Everybody is connected in these small towns and Cavan's no different."
The track, he assures us, is based on his own experiences and those of his core friends. "It's trying to find those moments that feel really intense and life-defining at the time but, when you look back, there's almost a novelty to it, a sweetness to it."
There is a certain irony to the fact that, in attempting to move forwards, McClorey wound up returning to the very place that forged him, Cavan. Josh McClorey has spent the majority of COVID-time in his boyhood bedroom and the family shed that he records in.
"Lockdown in Ireland has been really good at times and really challenging at times. It's been very challenging to make music, but quite rewarding in a way that I guess it was like making music when I was 12 because I was confined to my bedroom and it was solely for the purpose of making something, which it hasn't been for quite a while."
Returning to Cavan has recharged McClorey's batteries and reconnected him with the town. "I ended up reconnecting with a lot of people who I was friends with since I was a kid. I'm feeling very grounded and very connected to Cavan again."
"I think busyness is something we undervalue as people being busy actually helps you to be creative," says McClorey, encouraging people not to feel too down if they are not creating as much as they normally would. "When I'm left to my own devices and I don't have stuff coming up that's when I get into trouble. I need to be stimulated quite a lot."
"It's almost easier to create when you don't have all the time in the world. I think when you've got all the time in the world you generally end up overthinking."
Having something you have to get out of bed in the morning is vital says McClorey "because when you've got things that you've got to do it makes you appreciate the things you want to do more."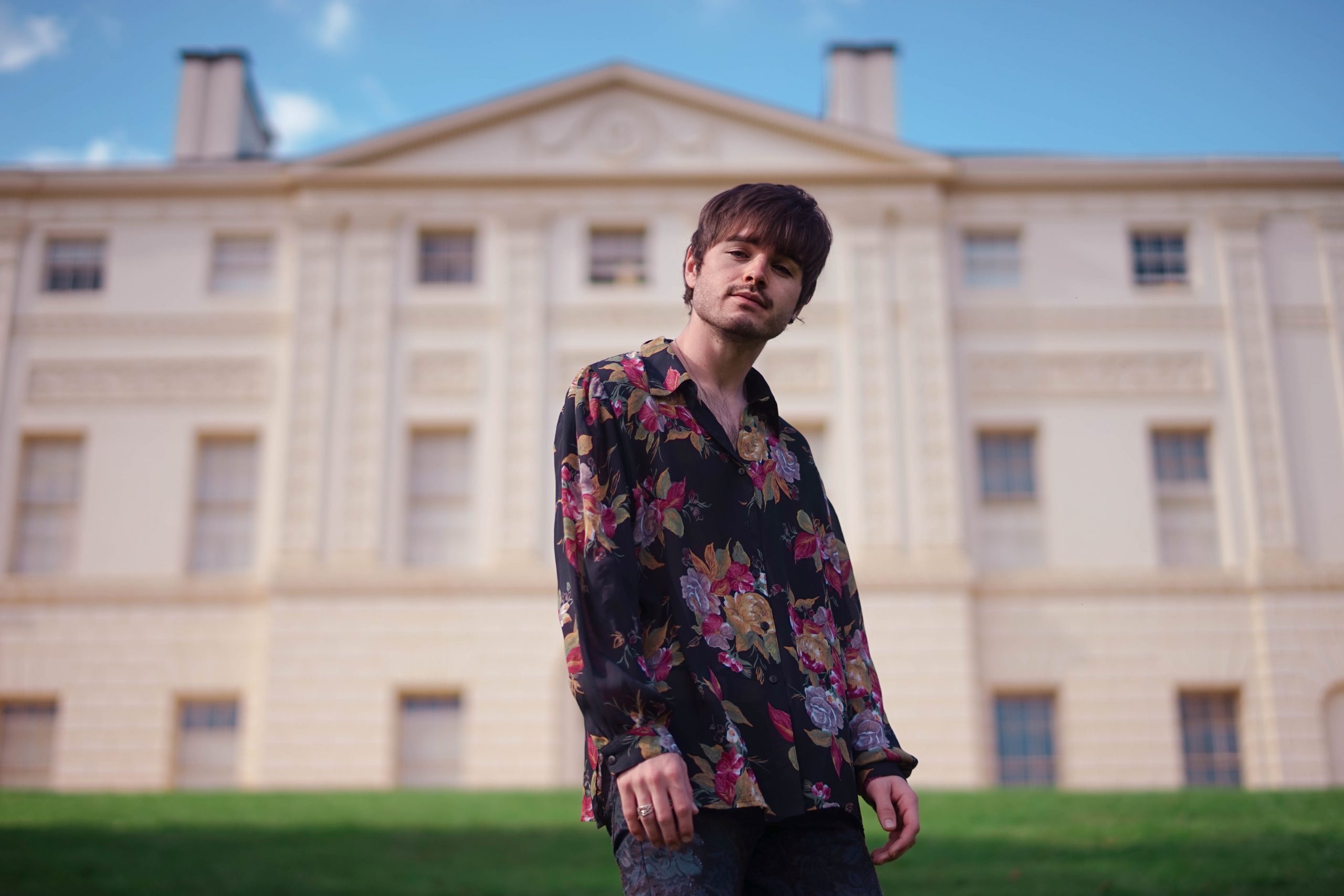 Lockdown has made McClorey appreciate music gigs and the road more than ever. "Being taken away from playing with people for a few months was a huge eye-opener into my happiness and my mental health. This is the longest I've gone without playing a gig since I was twelve, so it's a huge fucking thing to think about what that's doing to my head and my soul.
"Being stripped of the things that you maybe take for granted have sort of re-emboldened those ideas of what it is I need to do… it's been a challenge but it's really reinforced if I didn't know already that this is the thing that I am supposed to be doing."
The video for 'Everything Was Easy' directed by Luke Cutforth, features Louis Hynes of hit Netflix show 'A Series of Unfortunate Events' whom McClorey met through his London housemate singer Declan McKenna.
"Louis just came to one of Dec's shows and we just all became friends with him, he's a really nice talented guy. He was just hanging about and I mentioned we were doing the video that day. There was a part that I was originally going to play myself and he just ended up coming in and doing it. It was really lovely because I've never acted before and I'm new to the whole experience. I was quite nervous, so to have somebody there who is so talented and such a good kid, helped me up my game quite a bit and cajoled me into doing too because it was quite a nerve-wracking experience."
Prior to 'Everything Was Easy', Josh McClorey delivered a little glimpse of his voice via a cover of 'Across The Universe' under the moniker of Yaboya, which he hadn't intended to release when he did.
"The thing with that project is I was living in London and I came back here for lockdown and it was a pretty fucking scary time, let's be real from mid-March to late April. I think everyone was pretty scared. It still feels like the world was burning, but it was pretty heavy at that point. I just looked outside one evening and everybody was in a pretty poor mood but there was just this pretty beautiful sunset and there was a flock of birds that flew by and I was just thinking about that tune and thought I'd put it up. I didn't really have any agenda for it, it was just to put something nice up. My friend Henry shot the video, he just put some clips together and put it on Instagram and then my manager said I should put it on Spotify."
However, while proud of his rendition, McClorey was dubious about it being his first official release. "I think it would've been weird to be that kid who looked like The Beatles for ten years and then go and release a Beatles cover as your first track, it didn't really make sense, it was just to put something positive out there when there was a lot of negativity going on."
In the two years since The Strypes split McClorey has been active as a session musician and a touring guitarist, it's something he enjoys and plans to continue doing but he has no interest in becoming a guitar hero like Slash.
"I'm really honoured when somebody asks me to play on their record, I enjoy it, it's fun, but it doesn't fulfil me in the way doing this project fulfils me. I spent the age of 8 to 14 trying to be Angus Young and I've spent until now trying to be Alex Turner so I think I've spent more time trying to be a songwriter than anything else and it fulfils me a lot more than just playing guitar."
Josh McClorey loves music so much that he has spent his birthday laying down a bassline for Dr. Slacke and The Palpitations.
"To be honest with you, I haven't really left the pitch. The day after we broke up I was in RTE playing with JC Stewart, I can't really do anything else," says McClorey, noting; "I've been really lucky… I haven't really stopped apart from lockdown."
Perhaps McClorey's most notable collaboration is his blossoming relationship with the Modfather himself Paul Weller, who has selected him to appear on his last three albums.
"Playing with Weller is really cool. When you see the record come out and stuff like that it feels great, but at the end of the day you're just in a room with somebody and they're a good musician and you get to play with them, that's where's it's at really."
"The rest of it, I feel a certain detachment from," says McClorey, who clearly has no interest in the celebrity aspect of being a successful musician, reiterating that it's all about the music for him. "I feel very proud when I'm in that space, whether it's Dr. Slacke or Weller or whoever. Once the music is good and they're a good dude that's all I really give a fuck about."
The fact that McClorey has been on the last three Weller albums seems to catch him off guard when he says it, as if his mind is saying 'Wait, how did that happen?'. Even more so at the fact that those sessions have lead to Weller acting as a mentor for McClorey.
"We just keep in touch. He's been really helpful with this project. He gave me a lot of advice when we were about to break up and I sort of knew I wanted to go and do this new thing. Obviously, he was in a similar position to me in the sense of being in a band that plays quite heavy music and then going on to do something completely different. There was definitely a lot of fear and questioning about all that sort of stuff and he was really helpful in going 'You have to do what it is you want to do' and I really took on that advice."
"It's a really good friendship to have where you can ask somebody who's got that type of experience, he's been through all those experiences, the ups and downs that come with a long career. He's somebody that's stayed true to who he is regardless of what other people expect him to be, he just goes with what feels right to him at the time, so I've tried to keep to that with this project"
"The fact that he can choose Steve Craddock or me and sometimes he still chooses me, I'm in disbelief about that sometimes. It's really lovely." adds McClorey.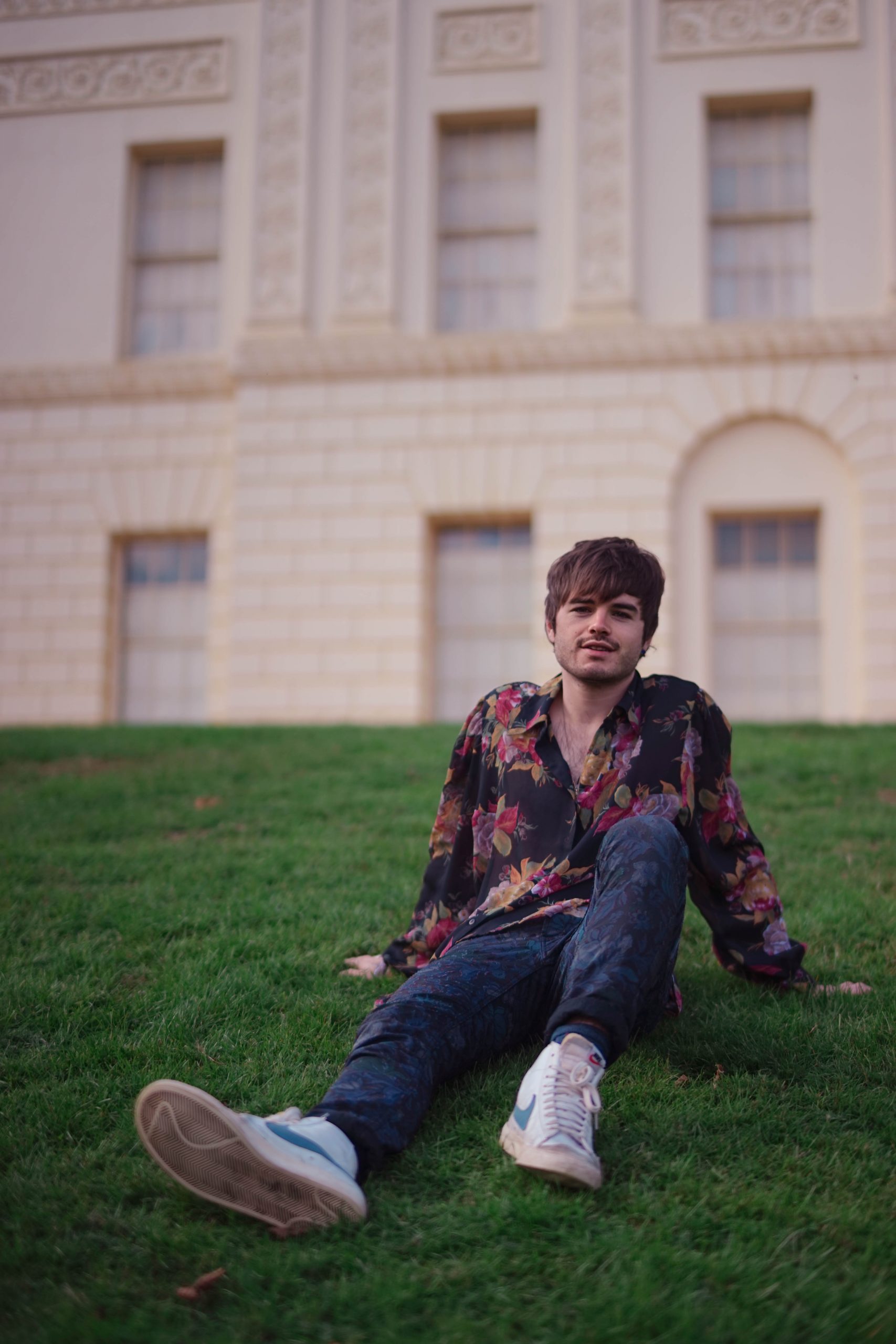 A big lesson McClorey has learned from Weller and Elton John is "that that they've always gone with their gut."
"I think if you've watched Rocketman it would be wrong for me to say that Elton's always stayed humble, but he's definitely come out the other end of it a humble dude. I think that's the thing I'm really learning from it."
"It was cool," says McClorey at the mention of Rocketman, the Elton John biopic in which McClorey plays a member of Elton's pre-fame band New Bluesology.
"I've never really acted, so thankfully the role in the film is just being in a band and lots of it was just on stage," says McClorey. "To see what a proper full film production was like and getting to work with Dexter was class. I'm a huge Dexter Fletcher fan and getting to work with someone like Taron Egerton who is so massive and such a lovely guy.
"I don't think I could live in that industry, as much as we give out about music being a 24- 7 thing, when you're in a film there's nothing else, we found it tough and we didn't do anything - we just stood on stage and pretended to be a band."
It's safe to say you won't find Josh McClorey in any more movies any time soon. "I would hate to demean it by going yeah, that's something I could do. I think there are enough actors who try to be musicians and we see how that goes. I think it's even worse when musicians try to be actors. I'm happy to do it in my own videos where there's no pressure, but no, I'm not looking for an agent."
Josh McClorey's debut single 'Everything Is Easy' is out now. You can expect another series of singles starting in October with an EP to follow at the end of the year.