Every year the GoldenPlec community of writers and photographers (50+) come together to vote on their ones to watch for the upcoming year. After pulling the votes together, we selected our 'Plec Picks' for 2020. We have classical artists alongside rap, jazz, pop, electronic, punk and anything in between. Our list strives to encompass a broad spectrum of Irish music in order to highlight the thriving and evolving music scene that exists in Ireland.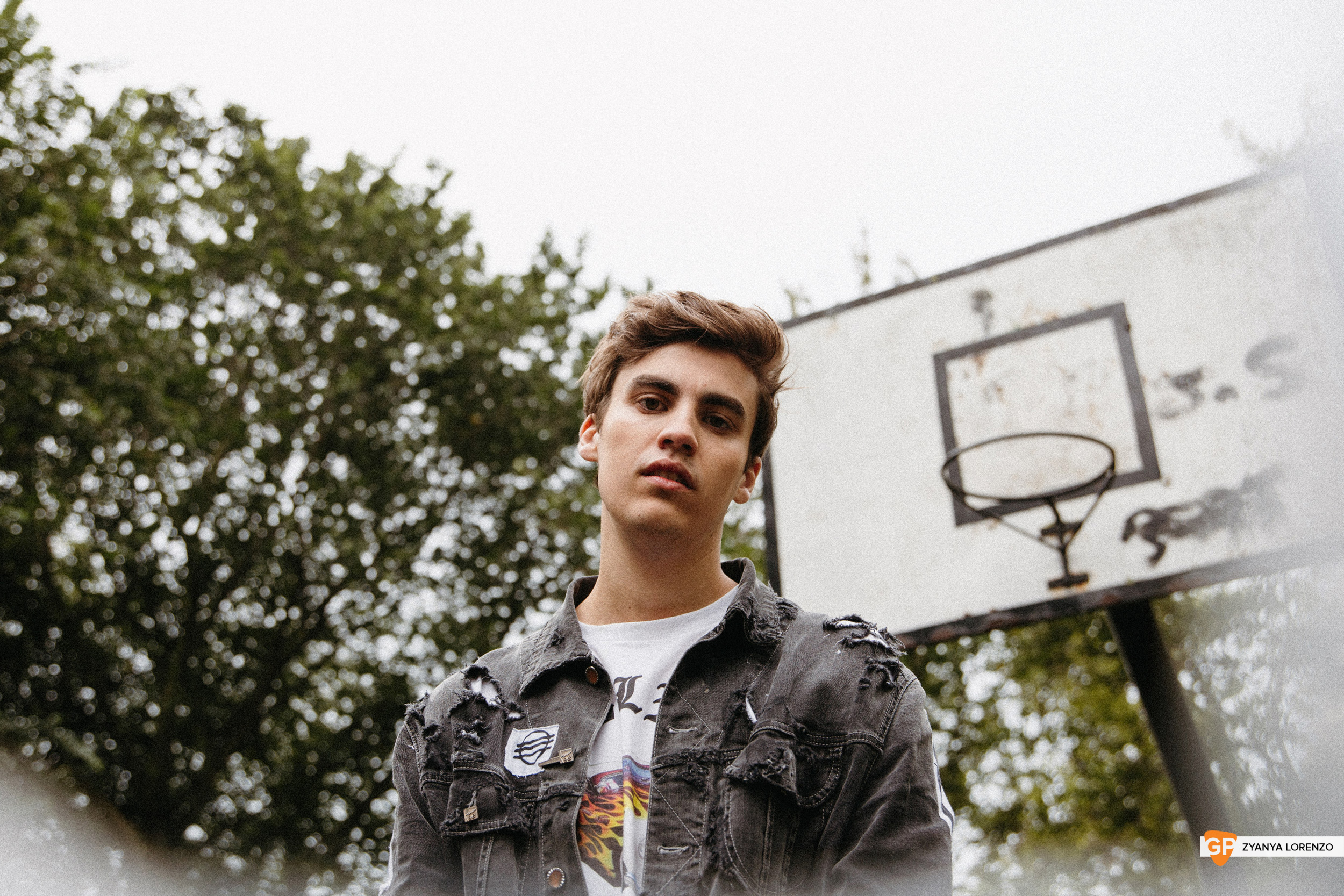 From being in the studio with Nile Rogers at the age of seventeen to co-writing on one of the biggest debut albums of the decade, Northern Irish Singer-Songwriter JC Stewart has done a fair share of living for a man of 22 years-old.
The year is 2014. Stewart is sat in religion class, minding his own business, when he feels his phone vibrate. He slowly takes his phone from his pockets, slow enough so as not to attract any unwanted attention of his teacher. An email sits on its screen, begging to be read. Little would Stewart have known at the time that this email would change his life forever.
"I remember I applied for this thing off a Facebook ad," Stewart recalls. " It just said 'Work Experience: Come work with Nile Rogers and Rudimental in RAK studios', so I thought that was cool and applied. I never heard back about it, but three months later I got an email saying that we needed to book flights".
Despite being a musician himself, Stewart had never even been in a studio before. Within three weeks he was sitting in on sessions with some of the biggest names in music. If music had been a hobby before, it quickly became serious.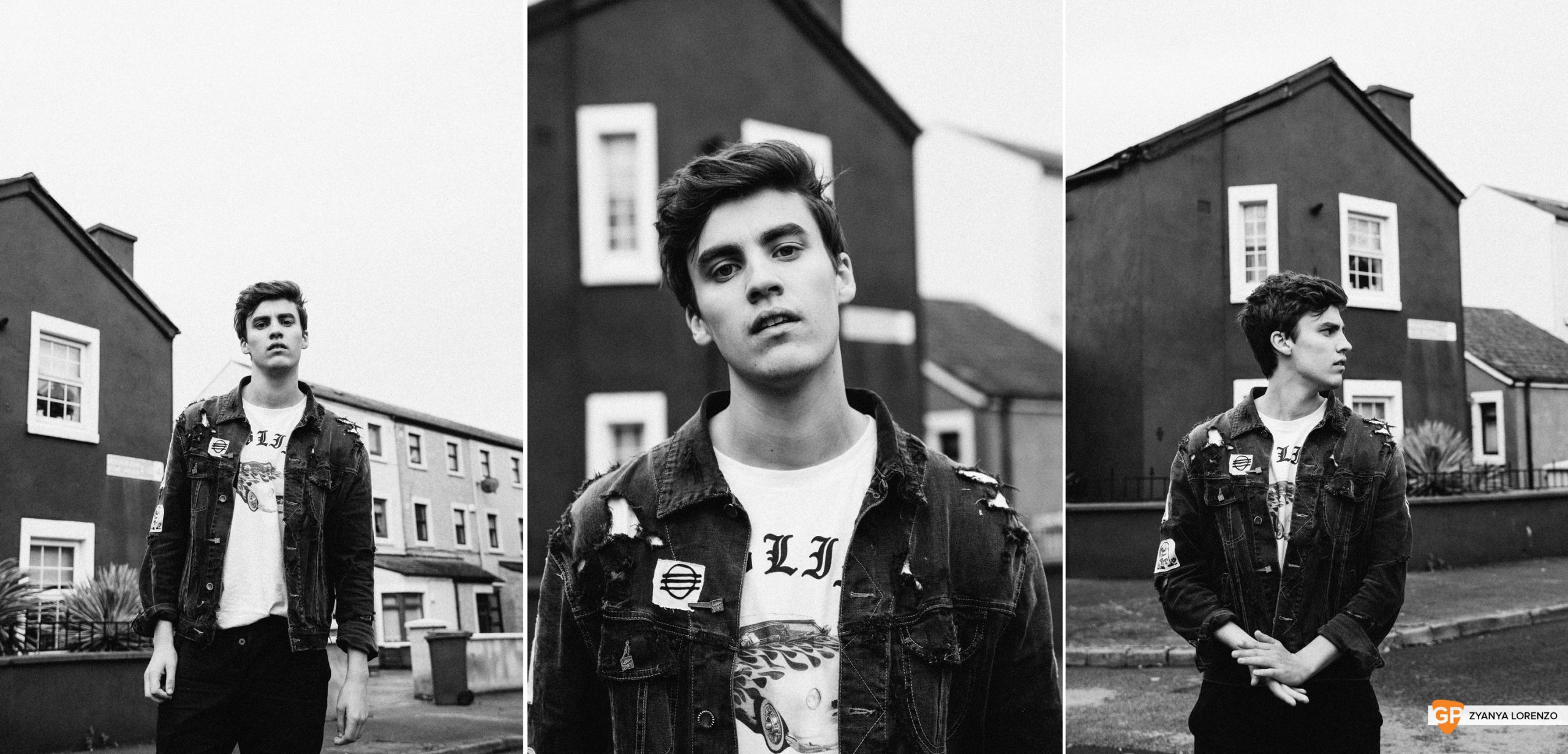 So how did JC Stewart go from a studio intern to selling out London's Islington four nights in a row without a single project to his name? How did he go from playing Rugby in Derry to performing with the likes of Maggie Rogers and writing for some of the biggest names in Pop? GoldenPlec sat down with Stewart to find out.
Growing up in Desertmartin in Co. Derry, Stewart originally harboured aspirations to become a professional rugby player. It was his mother who first pushed him towards music, booking him in for weekly piano lessons. Stewart, naturally as an energetic 13-year-old, hated it.
"They were the worst because you just find yourself learning what keys to hit without knowing what notes they are". From piano, Stewart progressed to guitar, learning simple chord progressions and scales, and it was only while learning the guitar that he began to foster an interest in writing his own music at the age of 15.
Stewart began to develop as a songwriter when he was sent to a Making Music workshop in a nearby town. It's also here that Stewart met Ruairi O'Kane and formed his first band, known as Truth For Me. The band were awarded the Young Songwriter Award at the Youth Music Awards in 2012 for their song Truth Go Home. Six months later, however, the band called it quits and went their separate ways.
Stewart continued to write his own music, and was gathering attention with his live shows around towns in Northern Ireland. He soon caught the attention of Irish-based, US producer, Tre Sheppard, who began writing and recording with Stewart during school holidays. When Stewart finished school and it was time for him to go to college, he made the decision to move to Brighton to study International Relations at the University of Sussex.
While in college, however, he found himself spending more time on travelling to and from London for recording sessions than lecture halls, attending merely 37% of his classes. "I was going to college so I could afford to move there, thanks to getting a student loan, but it wasn't a successful stint." By the end of 2017, Stewart made the move to London permanently and began to focus fully both on his own music and co-writing with other songwriters.
Stewart's heart-on-his-sleeve pop balladry allows people to grab hold of his lyrics and relate to every word he speaks.  Stewart is far more than just another heartbroken troubadour with a guitar, however, as his penchant for aching melodies and soaring chorus underscore the darker themes  sitting just below the surface.
In his own words, Stewart is a "professional sad boy with sad bangers". Songs such as Have You Had Enough Wine and Bones showcase an artist who is capable of both tugging at your heartstrings, while simultaneously pulling you deep into a sense of ease. Stewart's vocals are strikingly passionate and soulful, giving him the ability to make any song his own, as exemplified by his inspired cover of Cyndi Lauper's classic Girls Just Want To Have Fun.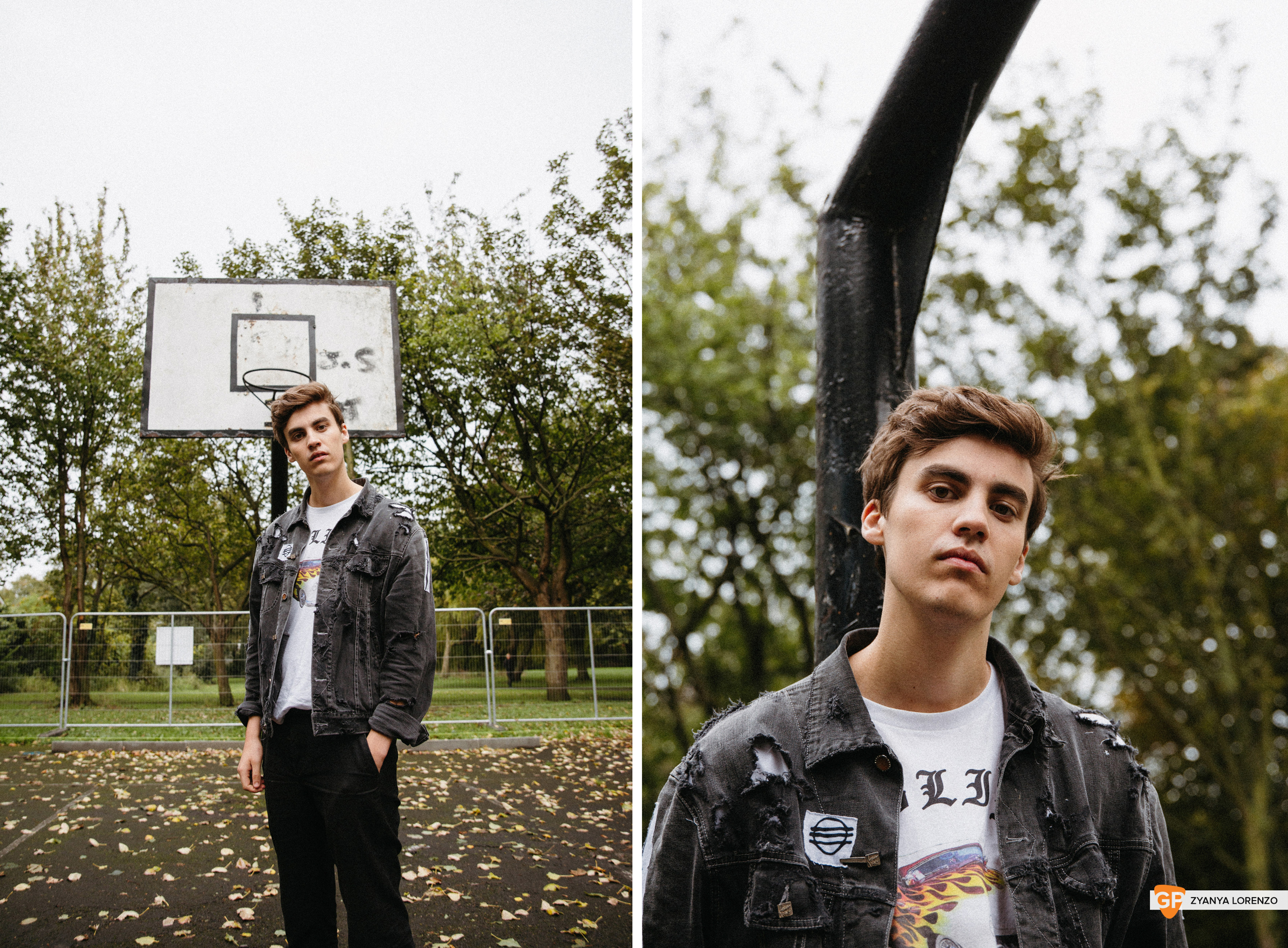 Stewart had been releasing music periodically since 2014. It began with the single Gold, before taking his time and releasing his second single Parachute in 2016. The Dam followed in 2017 before singles Medicine and Like I Did in 2018. It was 2019, however, when things really started to pick up pace, with the release of five tracks Have You Had Enough Wine?, Bones, Stay, and Wrong Ones.
The highlight of his discography has been Pick Up Your Phone. Its beautifully dynamic instrumentation and painstakingly honest insight into the breakdown of his relationship make it one of the Irish releases of the year. With the standard of tracks already in his repertoire, Stewart has the potential to be the biggest Irish artists of the new decade. His popularity is on a scale more often kept for boybands or indie-rock bands, although strangely, his popularity in the UK far outweighs his popularity at home. It's only a matter of time before Ireland catches up.
On the co-writing front, his credits read like a roll-of -honour. Over the past two years, Stewart has worked with some of the biggest names in music, including Kodaline, Niall Horan and Snow Patrol. Stewart was also given a credit on 'Spectrum', the latest album by Westlife. It's one particular collaboration, however, that has seen Stewart propelled to the top of the charts.
On May 17th of 2019, Lewis Capaldi released his debut album, 'Divinely Uninspired to a Hellish Extent'. The album debuted at number one in both the UK and Ireland and appeared in the top 20 of the US Billboard charts. The album was one of the surprise success stories of the year, and track nine is Hollywood, a song Capaldi and Stewart co-wrote together one night in London.
"It's been a bit mental to be honest" Stewart admits, before shrugging it off. "It was a weird one really because we only ever wrote it as a bit of craic and we didn't really think about it too much, and then nine months later it's doing what it's doing, he's killing it".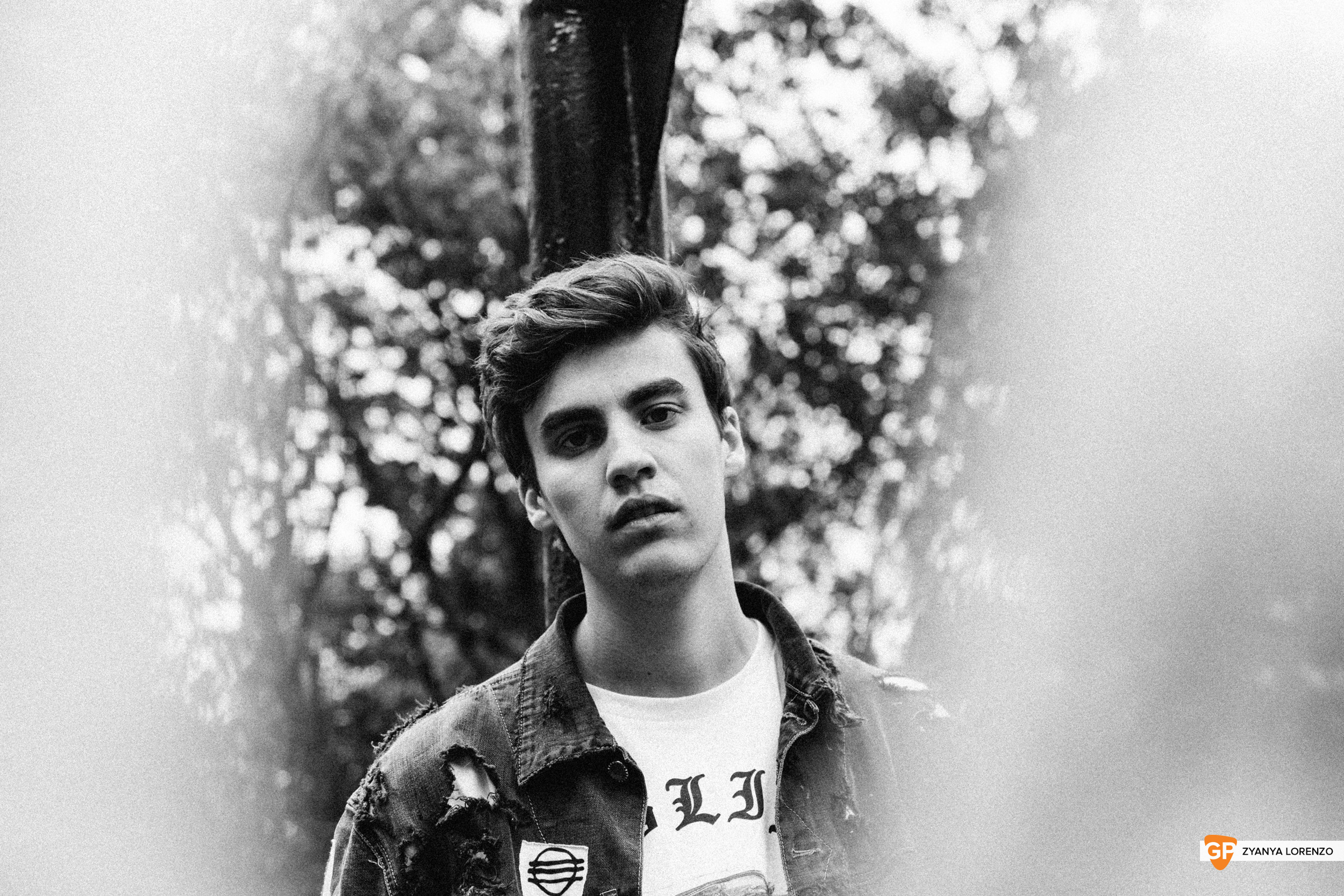 Hollywood marks the final chapter in Stewart's co-writing career, as he begins to focus fully on his own material. "It's a nice way to finish that chapter off for a bit," Stewart recognises. "It was a lovely bookend if that makes sense".
As the interview draws to a close, Stewart is asked to consider what the next twelve months may bring, and from there the decade. "We've a few more writing sessions over in Ireland next year, some in America and then we've four more singles lined up for 2020. Then we've a tour obviously in May and a few more things to announce. As for the decade…"
Stewart takes a moment to ponder the question, before nodding his head as he came to his own to a satisfactory conclusion. "I'd love to be somewhat established touring artist. You've got to work to make yourself a good touring artist, have a solid fan-base and songs that really connect and mean something to people, and that's the dream really, anything other than that is a bonus".
And with that, JC Stewart sets off, taking another step towards the promised land. While it may be too early to tell, one feels it would take a lot to stop him.
JC Stewart plays The Academy, Dublin on May 27th and The Limelight, Belfast May 28th. Tickets here.
Full photoshoot:
Click on images for full size.
// @jc__stewart - #PlecPicks2020
From interning with @nilerodgers and @Rudimental to writing songs with @LewisCapaldi, @snowpatrol, @NiallOfficial and @Kodaline
Belfast's JC Stewart is preparing to launch in 2020