Paramore released their first album, 'All We Know Is Falling', in 2005. Hayley Williams was just 16 at this time. Now, at the age of 29, she has grown up in the public eye, under much scrutiny. Paramore is a band, it's not just Hayley Williams, the attempts to dispute this are boring and past the stage of discussion. But that doesn't change the fact that for many young women, Williams was a big source of inspiration.
Williams was awarded the Billboard Trailblazer Award in 2014, and there are so many reasons why she deserved it. She defied stereotypes in a genre that is fundamentally pretty sexist; just listen to any 2007-era pop-punk song and there's a good chance there will be some derogatory comment towards women, still great songs, but worth mentioning.
Williams showed that being interested in fashion and makeup, and being "one of the boys" weren't mutually exclusive. The complicated relationship for many young women - wanting to be a strong, independent woman who also likes makeup and also gets on with boys as friends can seem like an impossible task, so it's nice to have women in the public eye doing it.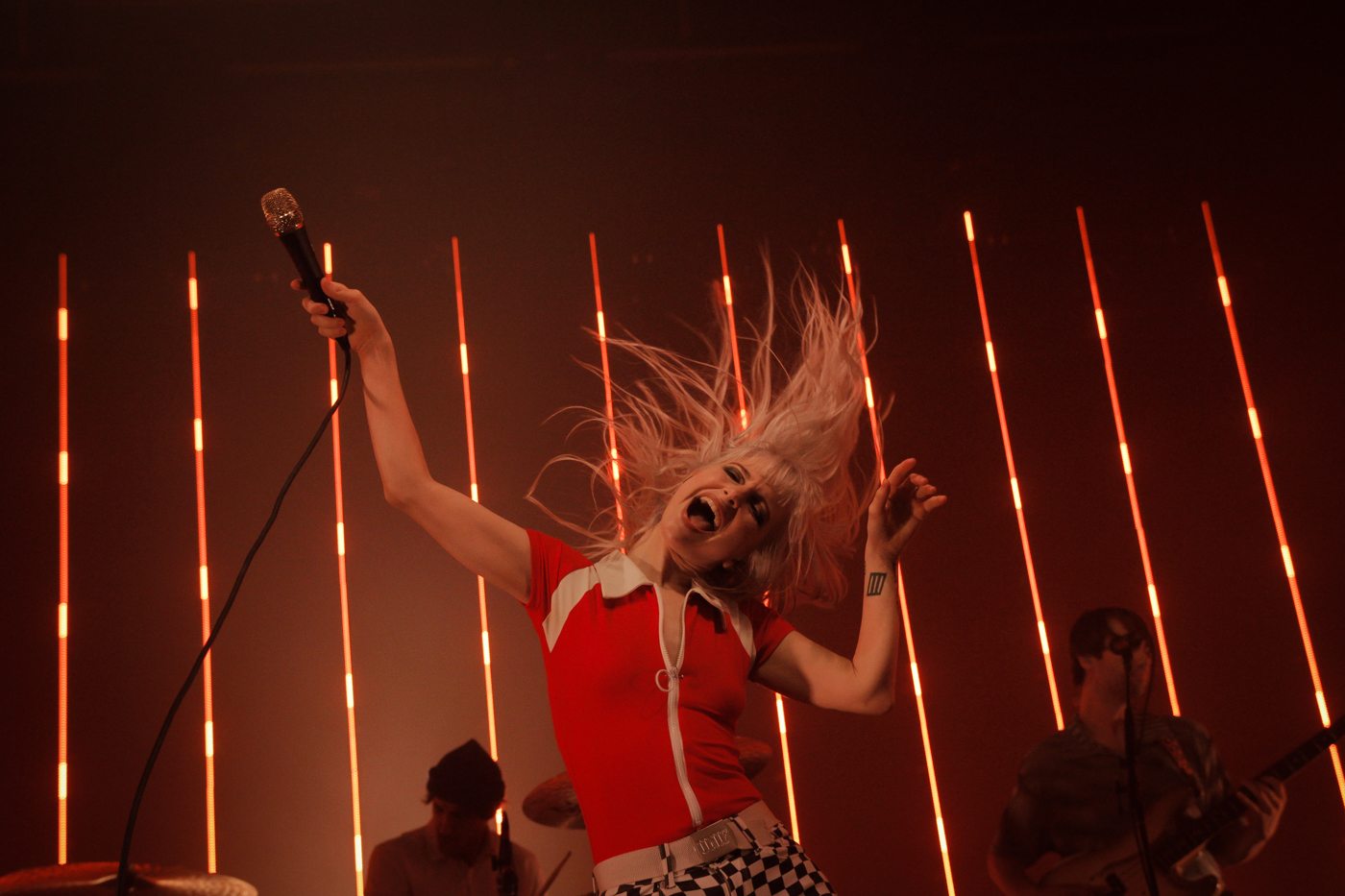 For a lot of younger girls in the alternative music scene, it's comforting to listen to music that we can relate to. Williams' lyrics have gone from giving an honest representation of teen-angst to the struggles of being lost in your twenties.
Every Paramore album has been released at the perfect time for me, with each one I'm in a different phase of my life and it's exactly what I need to hear at the time. 2017's 'After Laughter' gives a painfully real depiction of what it's like to be lost in life, going through heartbreak and struggling with forgiveness - all in the package of an album you can dance along too. It's remarkable, really.
From more of an identity perspective, Williams has been inspiring young women's fashion choices for some time. First there were Tumblr's with run-downs of where you could buy similar items, now there's the same kind of Instagrams. It has, of course, evolved with age, as it does for all of us. She went from wearing a simple skinny jeans and Vans combo, to being a source of a lot of wardrobe-envy.
Currently sporting a lot of vintage clothes or often UNIF items. Some nights on stage she'll be dressed in a more traditionally "girly" dress, other days it's grungy. Always effortlessly cool, she has shown that you don't have to just be one thing, or have one style. I've been a fan of Paramore for over a decade, I had posters of the band on my wall when I was growing up, since I was just entering into being a teenager so I probably still don't really know all the ways I've been influenced by them and specifically by Williams.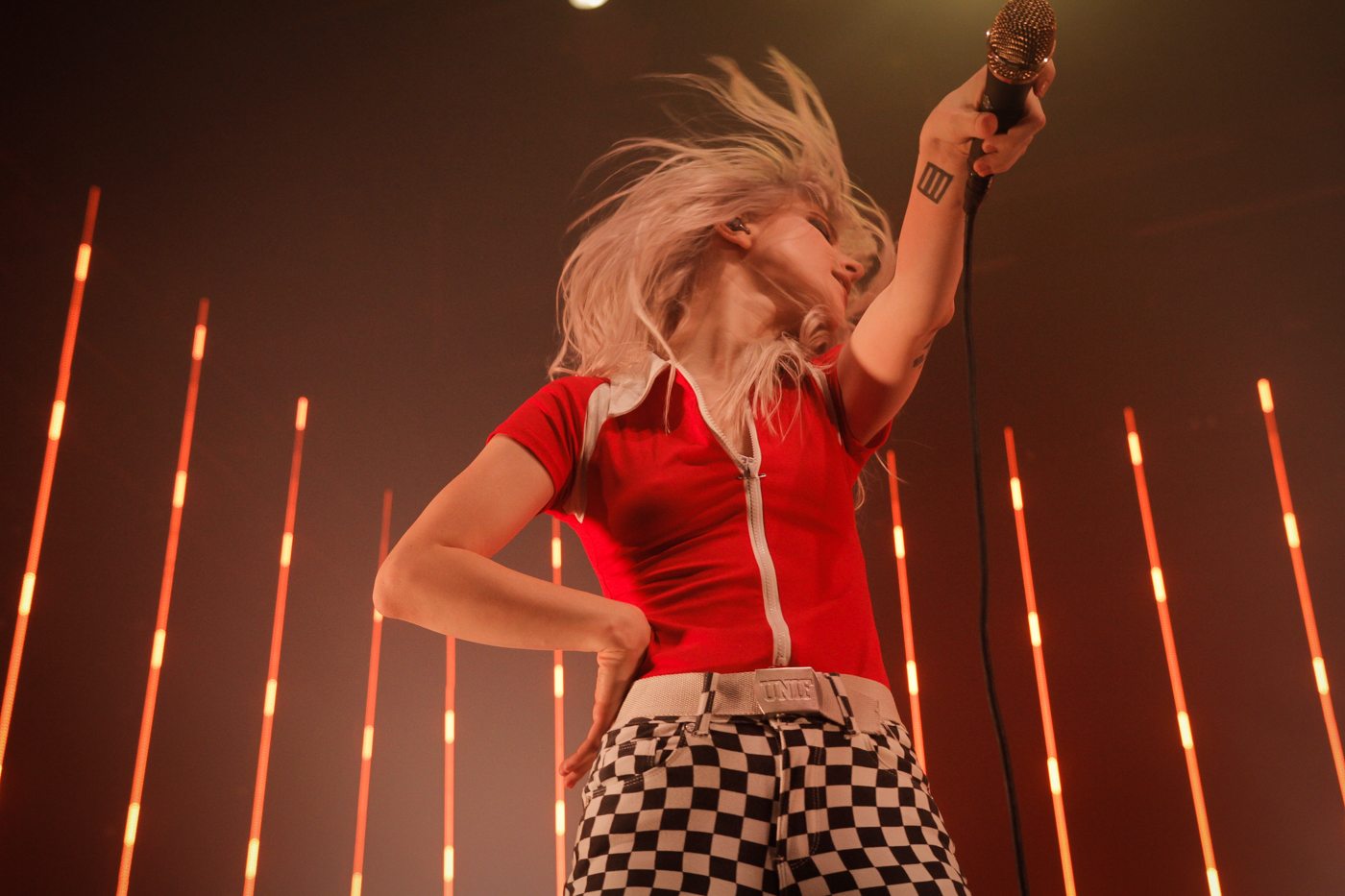 But I know how nice it was to see a girl on TV who I could identify with in some capacity. To this day I love her style and continue to be inspired by it. Williams has been honest about growing up and changing her views. She has addressed the criticism of the sexism in the lyrics to 'Misery Business' (e.g. "once a whore, you're nothing more" for one) and has admitted that her beliefs have changed since writing the hit song.
Pointing out that she was 17 at the time she wrote the lyrics and the words were taken from a page in her diary; saying also at a concert in London, that she has learned since then and has become "more compassionate toward other women, who maybe have social anxieties… and toward younger girls who are at this very moment learning to cope and to relate and to connect. We're all just trying our damnedest. It's a lot easier when we have support and community with each other."
Now she does things differently but she doesn't tear other women down in the process. She has even said "The whole, 'I'm not like the other girls' thing… this 'cool girl' religion. What even is that? Who are the gatekeepers of 'cool' anyway? Are they all men? Are they women that we've put on top of an unreachable pedestal?"
On that note she is constantly shouting out other creatives, notably working closely with friend and photographer Lindsey Byrnes or bringing other female artists on the road. Luckily the scene is starting to have more young women in bands be represented on big stages, and a lot of them cite Paramore as an influence.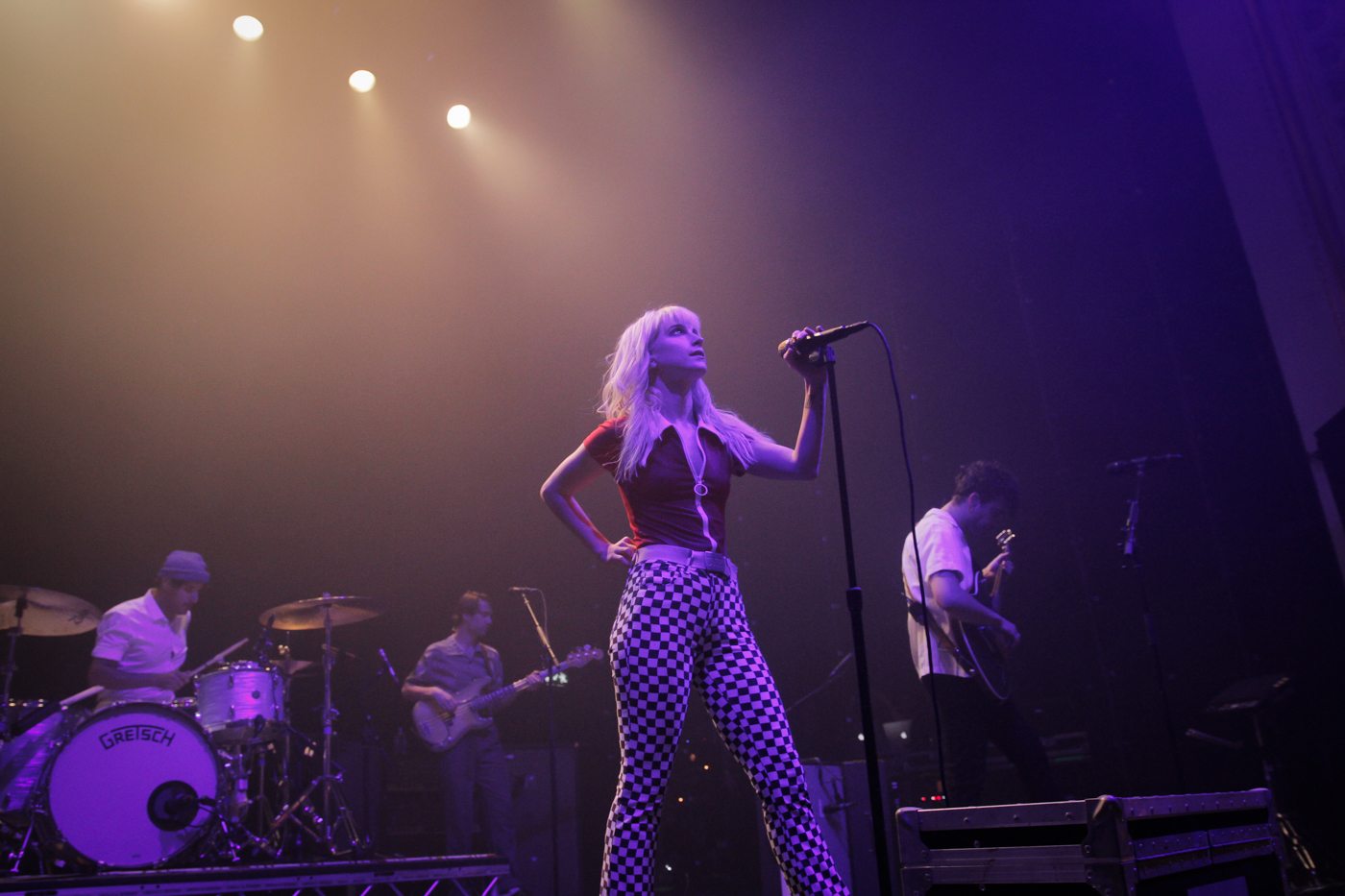 There's nearly enough of them for them to not all be compared to Paramore, nearly. Although the links between them and new bands with female members is annoying - for example Hey Monday sounded nothing like Paramore, but they were always compared to them.
But I think that could just be a sign that shows how Paramore have been opening doors for young women in the industry for a long time. Hopefully in the near future bands won't be defined by having a "girl in the band", but until then we need to appreciate the people who are making it easier.