Every year the GoldenPlec community of writers and photographers (50+) come together to vote on their ones to watch for the upcoming year. After pulling the votes together, we selected our 'Plec Picks' for 2019. We have classical artists alongside rap, jazz, pop, electronic, punk and anything in between. Our list strives to encompass a broad spectrum of Irish music in order to highlight the thriving and evolving music scene that exists in Ireland.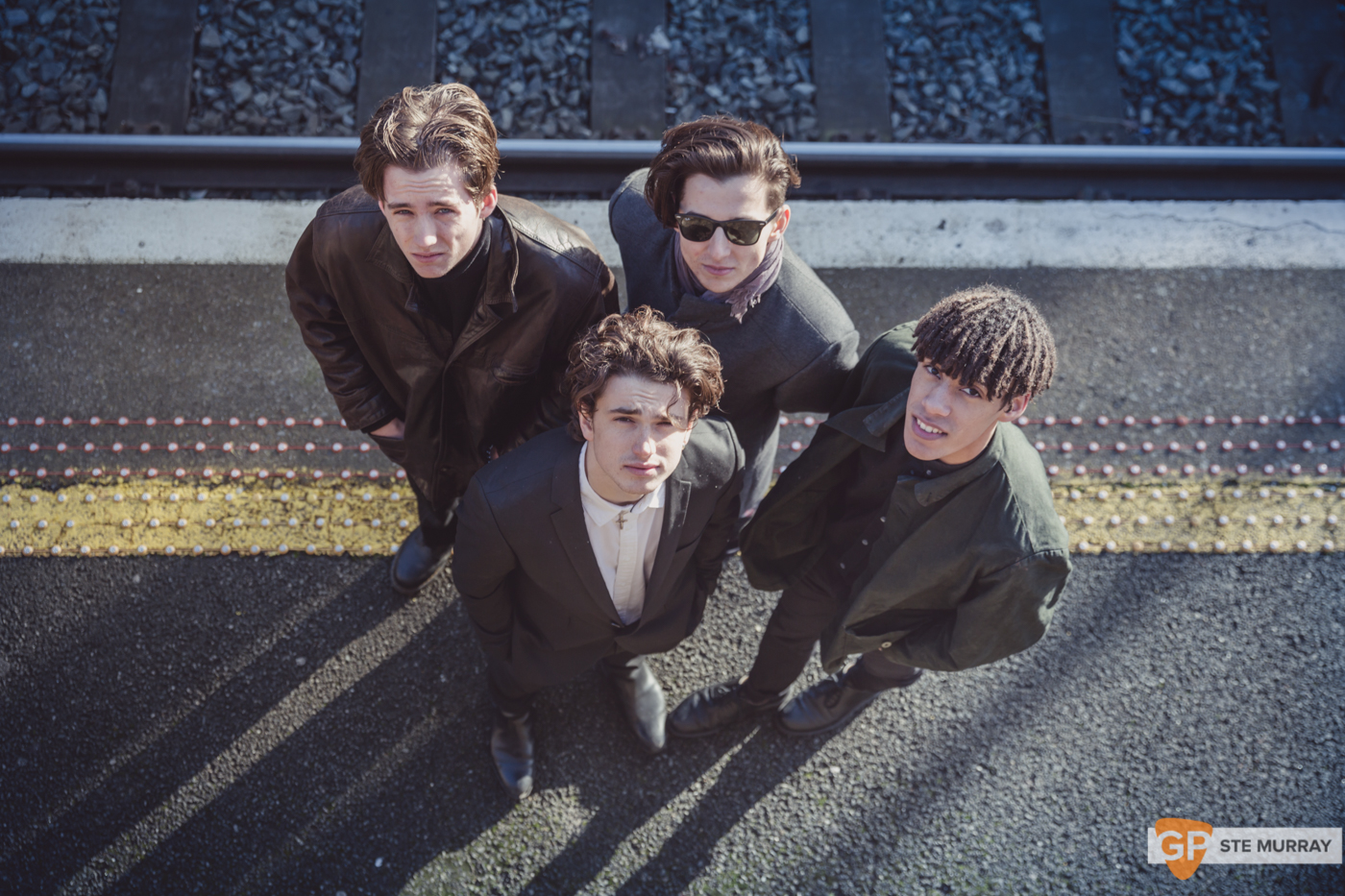 Irish school-goers over a certain age will recall having eventually arrived at that same crossroads – the dreaded Leaving Cert, the decisions to be made, and what ultimately lies beyond. When their turn came, Inhaler were collectively faced with a decision – go forth and study, or go for broke and take the band to the next level.
For Eli Hewson, Josh Jenkinson, Robert Keating, and Ryan McMahon, the decision was as much rooted in pragmatism as it was passion.
"We all decided early before finishing our Leaving Cert that we wanted to take a year out of college to give this a full go", says Eli. "We feel we've learned more about the real world in the last five months than we have done in six years of school."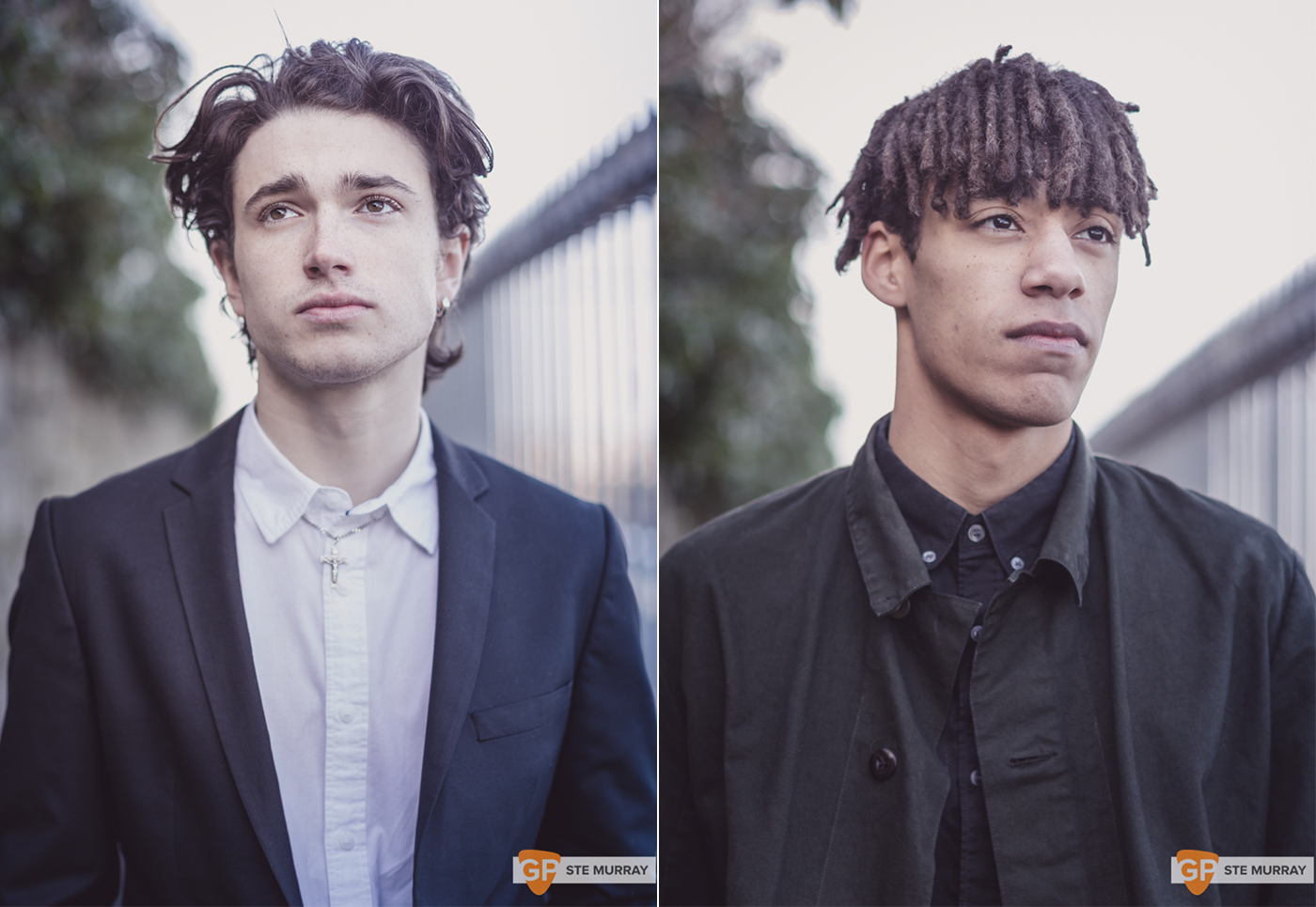 The band started when they were just thirteen. Eli, Robert and Ryan - guitar, bass and drums - met at school, before Inhaler eventually coalesced into its current form in 2016 with the addition of Josh on lead guitar. Each of the four was lucky enough to grow up in a family where music played an important role, inevitably exposed to and influenced by their parents' favourite sounds.
Artists spanning decades all played their part in bringing the four teenagers together to have a go themselves, to find their individual niche, where a shared love of Bowie sat easily alongside a deep-set Nirvana infatuation.
"In a sense we were outcasts in school as nobody else knew who Pixies were. That's really how we found each other", Eli explains. "We've all swapped instruments at least twice, but then had to come to the realisation that Ryan couldn't sing and I couldn't play drums."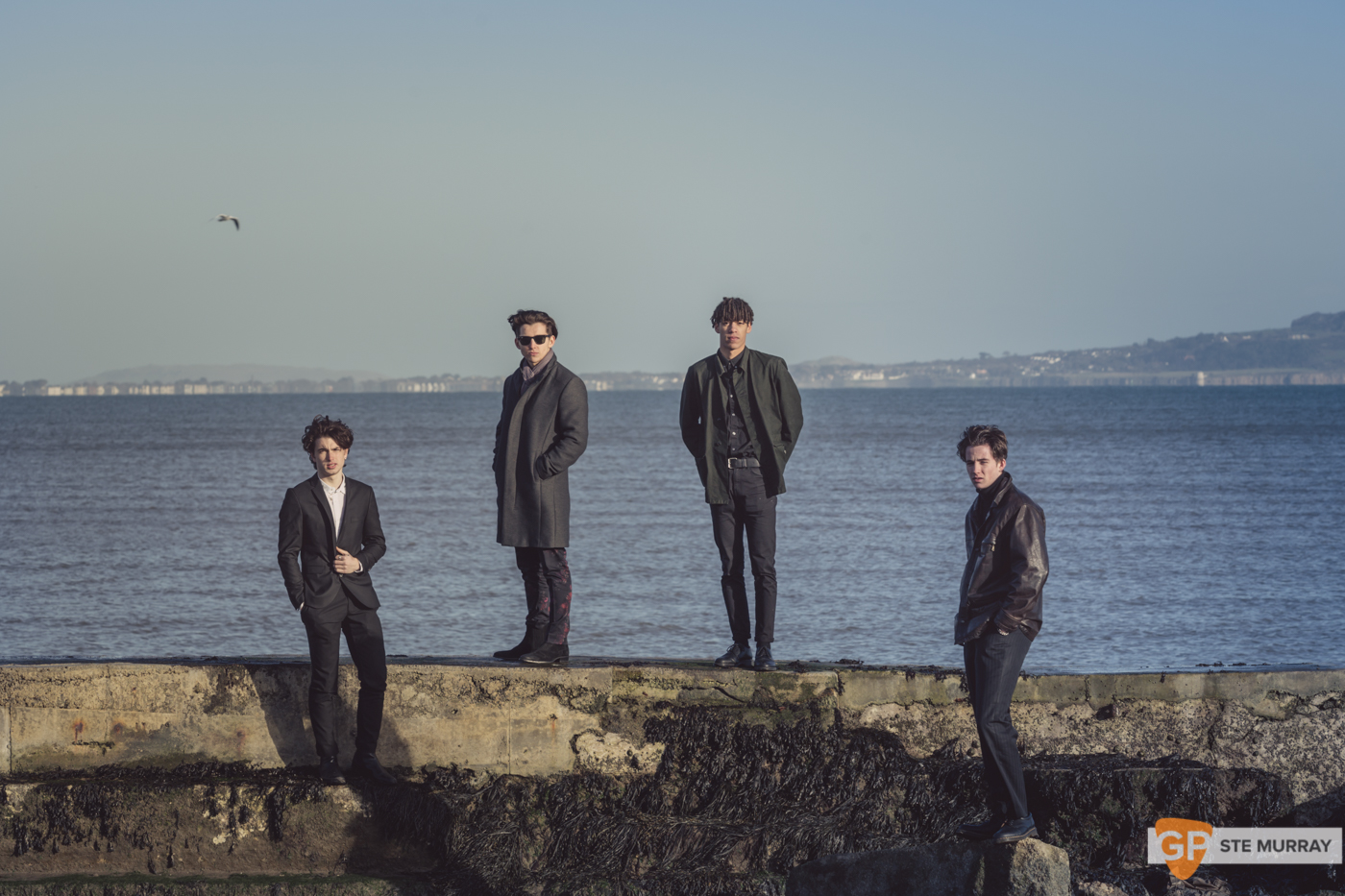 The family influence on Eli's side is one that could be seen as a help or a hindrance, depending on the outlook. It's certainly one that curious interviewers will continue to question Inhaler on, at least in the short-term. It's to be expected, though, when you're a singer in a band in Dublin and your old man is also lead singer of another Dublin band, the one that brought us 'The Joshua Tree', 'Achtung Baby', 'Zooropa'…the list, as you know, goes on.
Inhaler are only too aware that such a connection will only get you so far - if the chops and the songs aren't there to back it up, it's irrelevant.
"We'd be lying if we said he has never given us advice from time to time, however we've never taken an easy shortcut out of a tricky situation. Tackling situations on your own is what makes a band durable and great."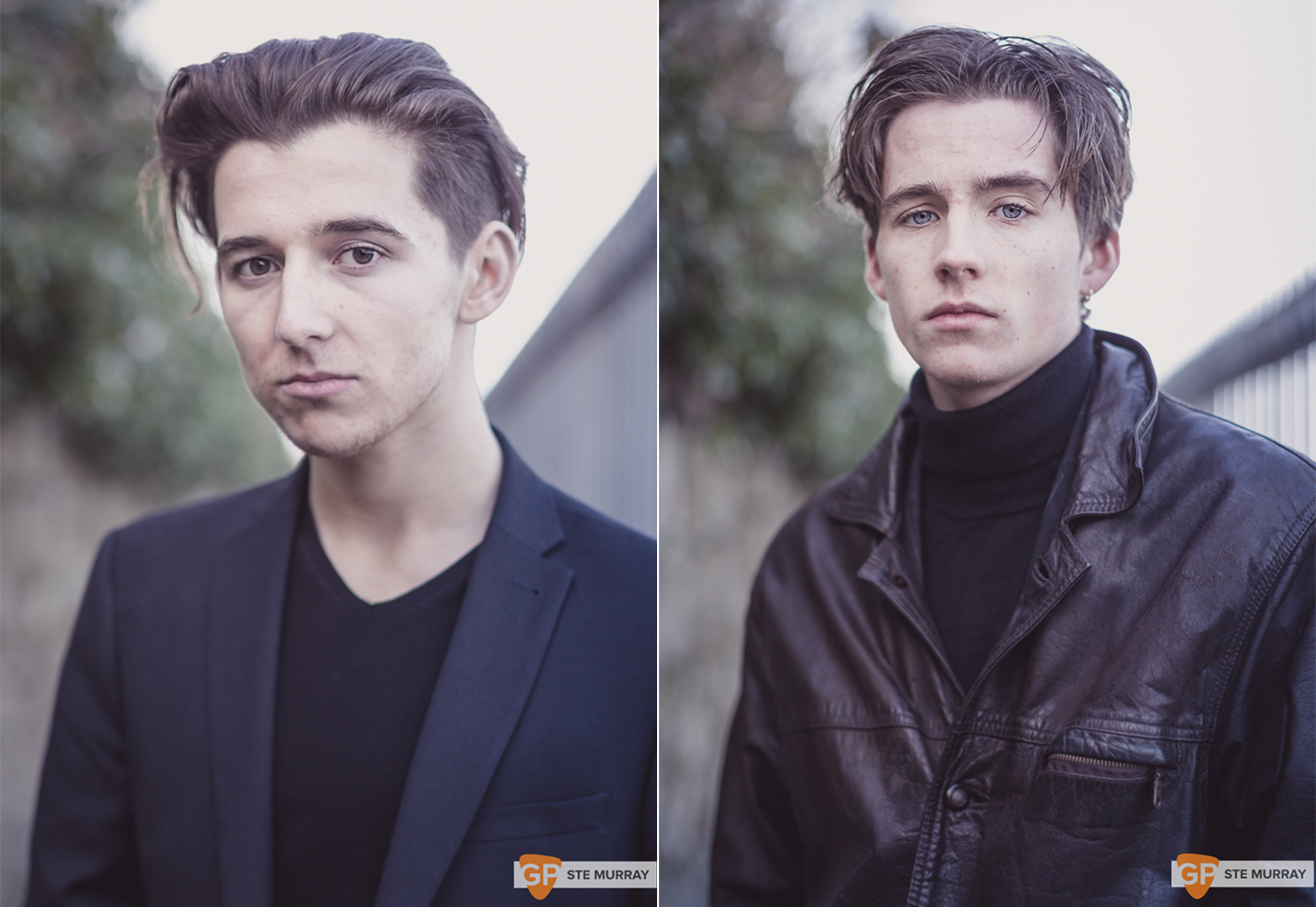 Given their individual eclectic tastes in music, the worry that any song they wrote might not fit their 'sound' was quickly dispelled by the simple revelation that a good song is a good song, regardless of genre. Listening to their debut single, I Want You, there's a familiarity that has invited comparisons to the sounds of a particular city, and mainly to Joy Division and another equally influential band of brothers.
"The Manchester influence really only came about when we were 16", Ryan tells us. "The Stone Roses changed everything and being of that age I think that sort of music really resonated with us." Unsurprisingly, Love Will Tear Us Apart and I Wanna Be Adored both crop up in the band's developing live set.
They're building their own repertoire song by song, with as democratic a method as their earlier instrument swapping, albeit one open to constructive discourse ("four brains working together and fighting with each other"). You can already hear the working progression on Is She My Girl (demo) - more downbeat, subtleties taking shape as the rhythm section drives it, Eli and Josh letting it breathe before coming on stronger over  the choruses.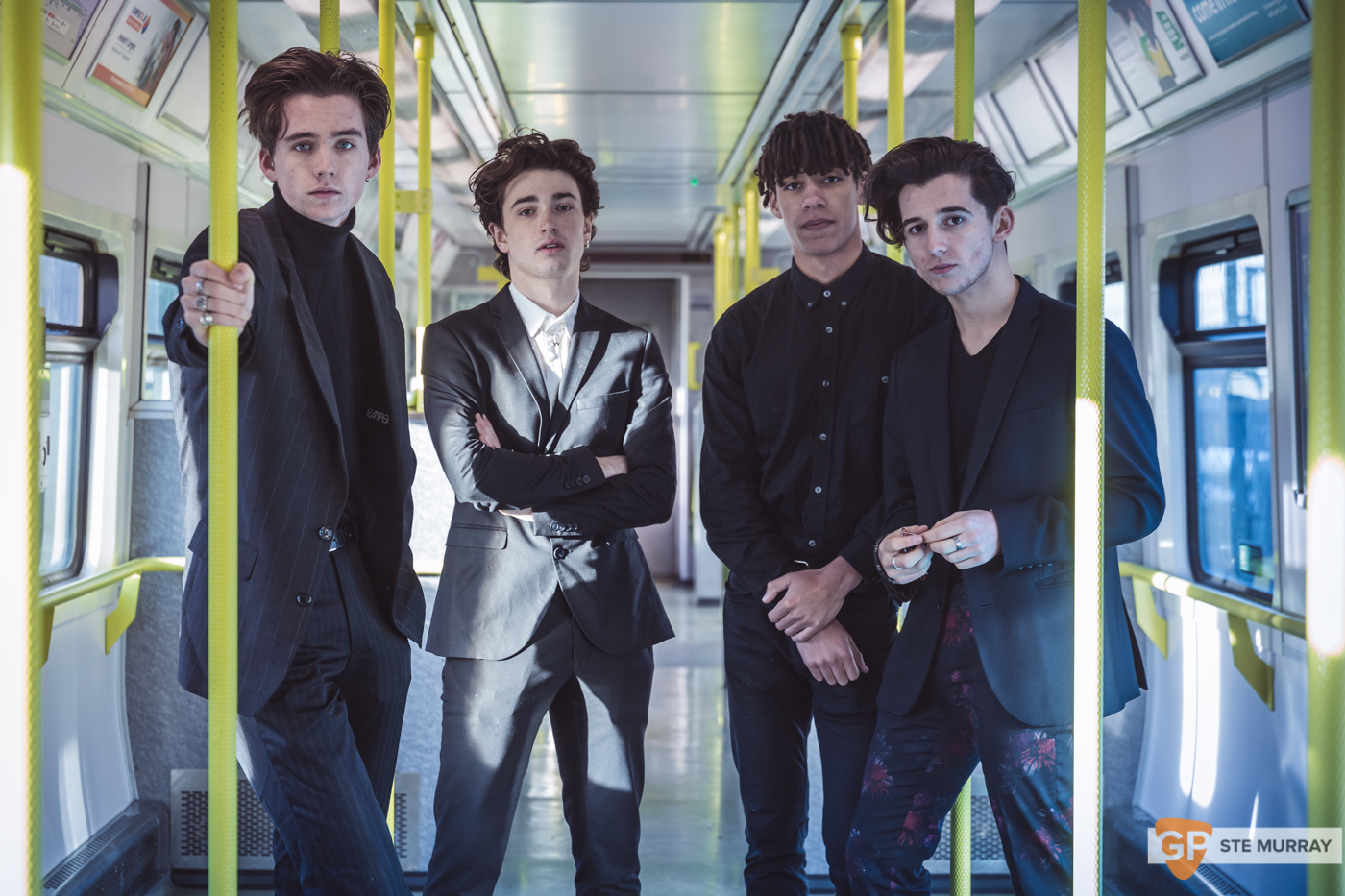 The current focus, though, despite having new music ready to go, is on live performance; honing the stage show before releasing any new tracks online. They recently played a hat-trick in the much-loved Olympia Theatre in Dublin in one week, first supporting Blossoms then two nights opening for The Coronas, an experience that Ryan says the band holds dear.
"We've seen so many of our heroes play there in the past and it was an honour to play on the same stage as them."
The Coronas slots fed immediately into a three-stop tour of Ireland with The Academic, a stint that has rounded off a heady year of gigging.
2018's live sets culminated in a slot at the New Year Countdown concert in Dublin, as blatant a mission statement as you'll get; polishing off one year with a hometown gig to clear the path for what comes next - New Year's resolutions don't come any more determined than that.
Full photoshoot:
Click on images for full size.