The bank holiday weekend in August is a hectic time on the music festival calendar with plenty of choice but one of our favourites on the fixture list is Indiependence Music & Arts Festival which returns to Deerpark, Mitchelstown on Friday, August 3rd. Sticking to it's tried and trusted formula of Irish acts (upcoming & established) with a sprinkling of overseas talent the trip to the Cork-Limerick border town is always worth a visit and we've picked out some of the must see Irish acts for you to catch.
Friday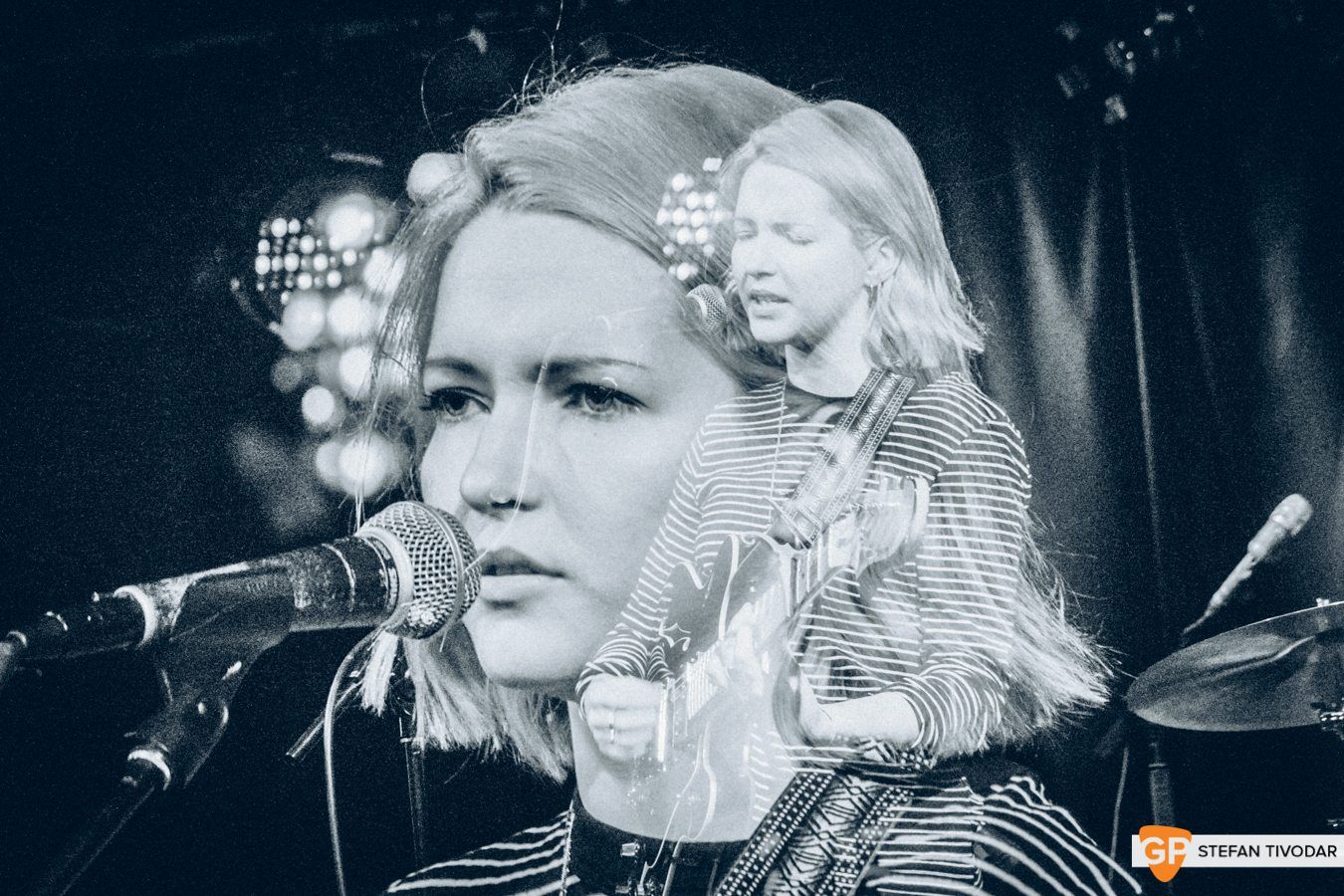 Ailbhe Reddy
Ailbhe Reddy has the unenviable task of opening the Main Stage and hopefully patrons eager for some good music to kick off their Indiependence will go to see a stellar talent who has delivered a couple of absolutely crackin' EPs to date.
Inhaler
After Ailbhe's set you can make the short walk to the IMRO Big Top Stage for Inhaler, a Dublin band who if accounts are to be believed certainly do the business live, they've a sound that is quintessentially indie & instantly catchy.
Ham Sandwich
Playing second to last on the same stage is Ham Sandwich one of Ireland's most dependable acts for delivering a good time, which is exactly what you want on the Friday night of your festival and they are guaranteed to do just that.
Mindriot
The Beer Hall is always a fun place to spend some time at during Indiependence especially when these local gentlemen are on stage, they are guaranteed to pack the place and threaten to blow the roof of it late on Friday night.
Saturday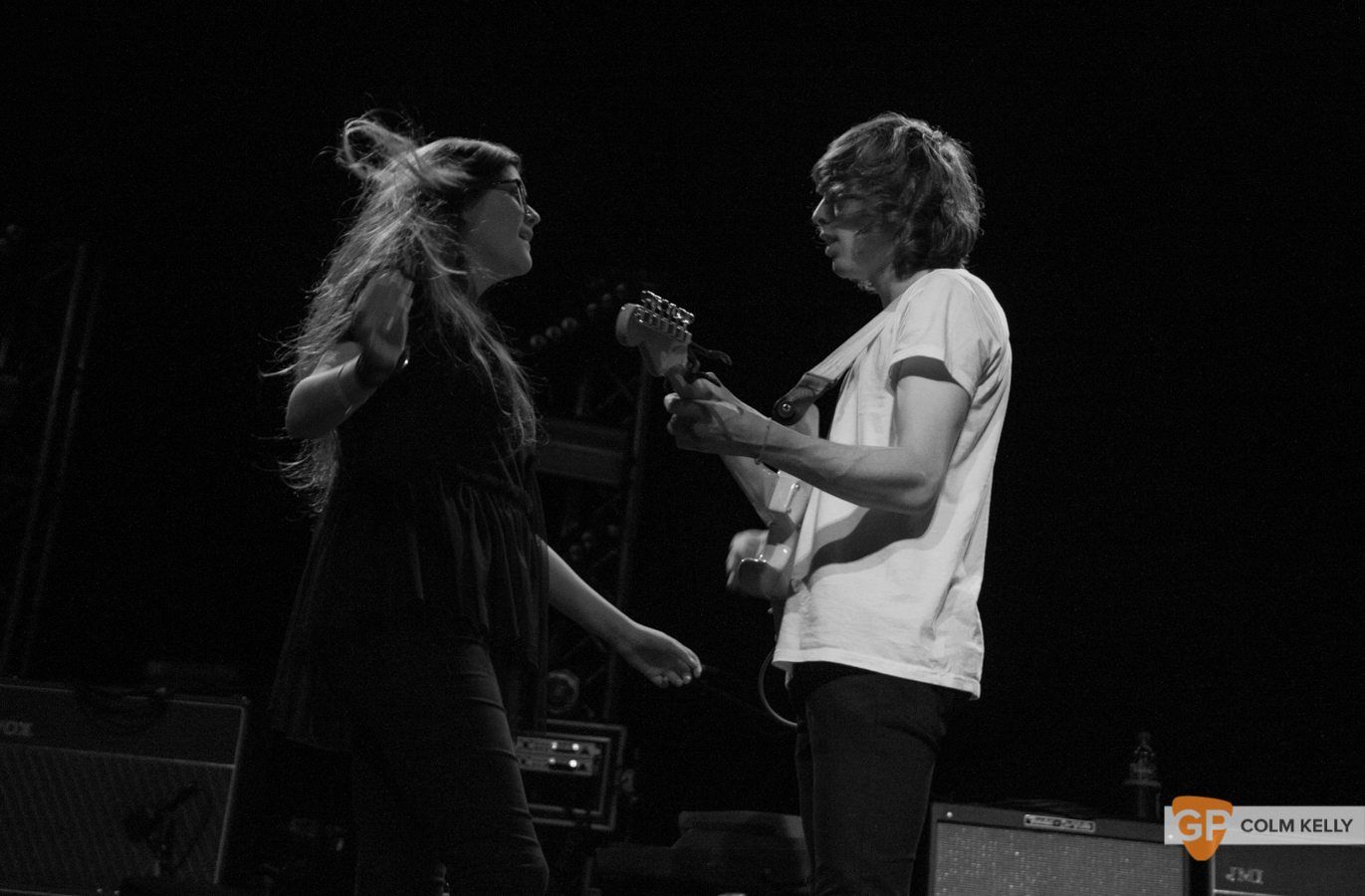 Brand New Friend
A band who are bound to be much higher up the bill in years to come are Brand New Friend who open the Main Stage on Saturday. Earlier this year they released their vibrant debut album 'Seatbelts for Aeroplanes', a record that is jam-packed with high energy guitar pop, with the duelling co-vocals of brother and sister Taylor and Lauren Johnson bringing something quite unique & compelling to the current Irish indie scene. Brand New Friend are a must see live act if their album is anything to go by.
Fontaines DC
You will then need to head immediately to the IMRO Big Top Stage for one of the most exciting bands to emerge in this country over the last twelve months - Fontaines DC. Their spate of double-sided releases first grabbed our attention, followed by rave reviews for their live shows which are fraught with manic, intense energy and deadly riffs. Currently criss-crossing the northern hemisphere and gathering devoted followers as they go, catch them before they are huge!
Tebi Rex
Bringing their captivating mix of vibrant beats, lyrical dexterity & infectious fun to the new Urban Village Stage late on Saturday evening are Tebi Rex who return to Indiependence after a set at last year's festival that left everyone with a smile on their face and a bounce in their step.
King Kong Company
It might be blasphemy to say it but over the past two years these boys from Waterford have taken the crown as Ireland's most compelling live dance act from the former heavyweight champions Le Galaxie. Taking to the IMRO Big Top Stage before Delorentos means the evening's closing act are going to have some challenge in bettering what is sure to be a blistering, leg melting set.
Elly D
If you need a nice chill out on Saturday night then the new Sing Song Stage is the place for you as Elly D will be there to entrance you with her smouldering, angsty electro-pop.
Sunday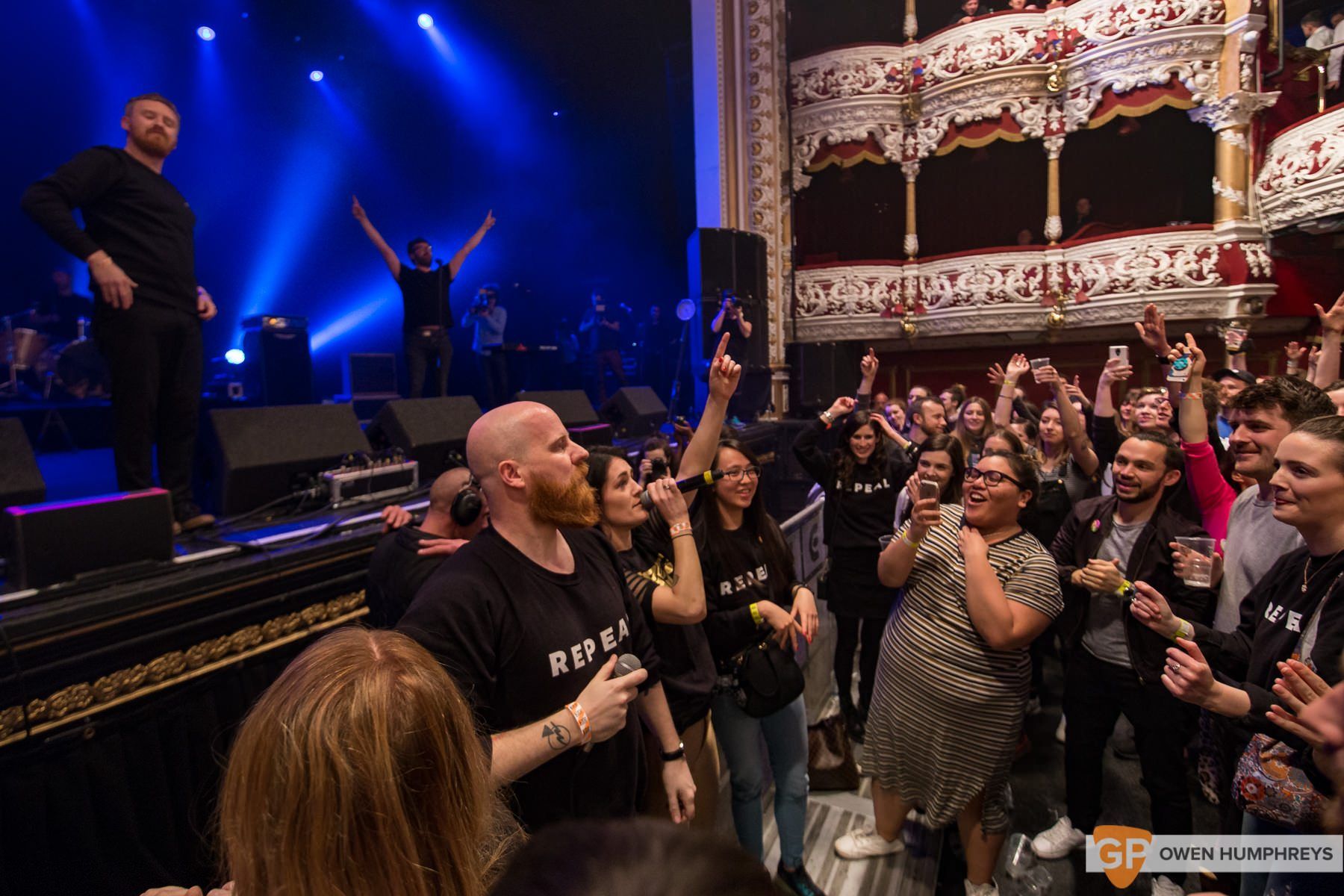 Le Galaxie
Having Ireland's ultimate festival dance act Le Galaxie closing the IMRO Big Top Stage is a great idea with a guarantee of everyone leaving in breathless happiness. However it will also be a severe test of groaning calfs and sagging stamina - but sure on the Sunday night of Indiependence you wouldn't want it any other way, would you?
1000 Beasts
Producer and multi-instrumentalist Cian Sweeney has been the king of collaborations in the past year so it's going to be very interesting to see how his mix of R'n'B and synth-pop translates to the live arena when he takes to the IMRO Big Top Stage early on Sunday afternoon.
Marc O'Reilly
Earlier this year O'Reilly followed up his the excellent 'Morality,Morality' album with 'L'Être Politique' a bluesy acerbic rocker full of deep themes that demands your attention from album opener Enemy Of all the way through. He hits the Main Stage with a bang early Sunday.
JyellowL
There are some excellent hip hop artists in this country as the strength of the line-up in the Urban Village over the Indiependence weekend is testament to. JyellowL is certainly at the leading edge of that ever-growing scene with standout releases like Bulletproof & Medusa.
Aine Cahill
A mesmerising stage presence Áine Cahill will no doubt hold captive those who go to see her on the Main Stage. If there is an Irish Adele in the making it is the dimunitive Cavan native, with her powerful yet sensitive vocal delivery, her straight to the point on-stage repartee and quality songs to back it all up.
Tickets have almost sold-out for INDIE18, you can get your hands one of the few reamaining tickets at www.tickets.ie.