"I saw Jon Hopkins live and it literally changed my life."
It's a cold day in the centre of Cork city. The clouds are gathering ominously, the streets are almost empty of people and the traffic is slowly beginning to ebb towards its post-school run slumber. The Earth Cafe sits in the heart of the city, overlooking a tributary of the river Lee and sat in the far corner of the cafe, staring out on the incoming rain outside, phone in hand, sits Kelly Doherty; better known among the music community as Gadget and The Cloud.
Doherty, 23, has been a key figure of Cork music since she was a teen, first as a writer and then as a musician. She has been at the fore of the Cork music revolution and has been a constant presence at showcases and collectives, such as #CorkLovesMusic, for years, and when the time came to release her own music the people of Cork returned the favour.
Doherty began releasing music in 2017 on SoundCloud before releasing her debut album independently in March of 2018. 'Songs For Sad People To Dance To' is the cumulation of five years of experience in the music community and two years of songwriting, and its beat-heavy, melancholic electronica encapsulated the feelings of loss, unhappiness and uncertainty Doherty was feeling following the death of a friend.
A year on, Doherty sits down to chat with GoldenPlec to discuss her musical upbringing, the past year, her experience as one of Ireland's youngest international music critics and how she learnt to translate her music to a live setting.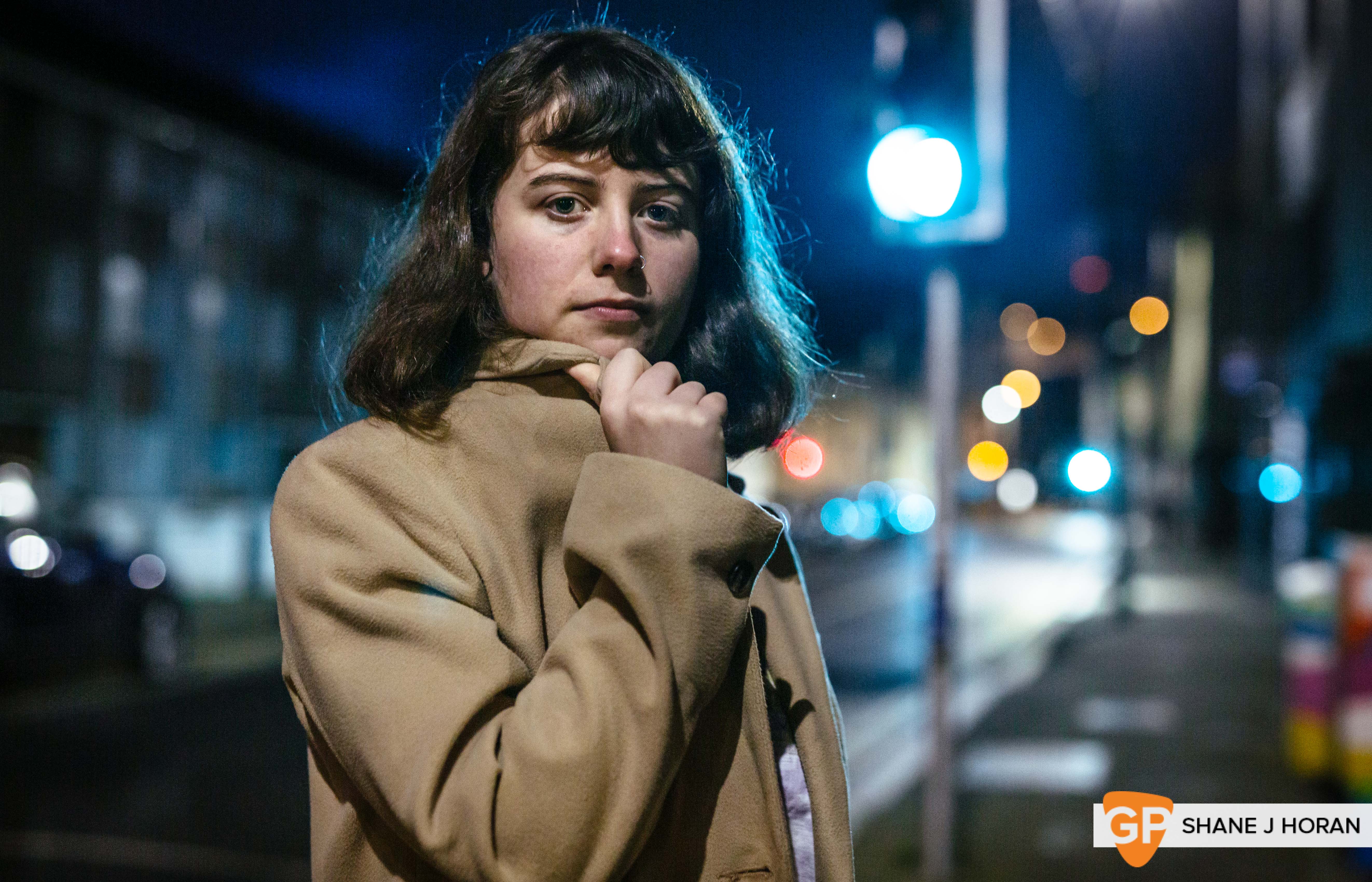 // GP: When did you first  begin to consider making your own music?
A: It started when I was in my teen years. I remember when I was in school the girls would be doing violin lessons or something like that and it just seemed like something that, since I wasn't brought up with the idea of playing music, was very separate to me.
When I started listening to Paramore and stuff I acquired an acoustic guitar for my 13th birthday and I was so bad. I could play The Middle by Jimmy Eats World, the acoustic version, and I'd play it over and over again, those three chords, to try to impress anyone who would listen.
From then I didn't really touch trying to make music again until I was about 19. After my little guitar stage I got into the internet side of being a music fan and online forums. I started going on an American forum called AbsolutePunk, which was made up of thousands of pop-punk heads. I'd be typing on the forums and discussing and making up lists.
From there I really went exploring down that rabbit hole and ended up writing about music and dissecting music because then I fell into music journalism at quite a young age  for a website, and then music didn't seem like a thing I'd ever make. Then at the age of 19, I was suddenly in a friend group where a lot of people were making music and DJing, and electronic music was this new thing I'd never really really gone into before. Then I saw Jon Hopkins live and it literally changed my life. I was there, stone cold sober, and the security was eyeing me up because I was loving it so much. After that I went home and started researching electronic music, listening to other electronic artists and yeah, it really all kicked off from there.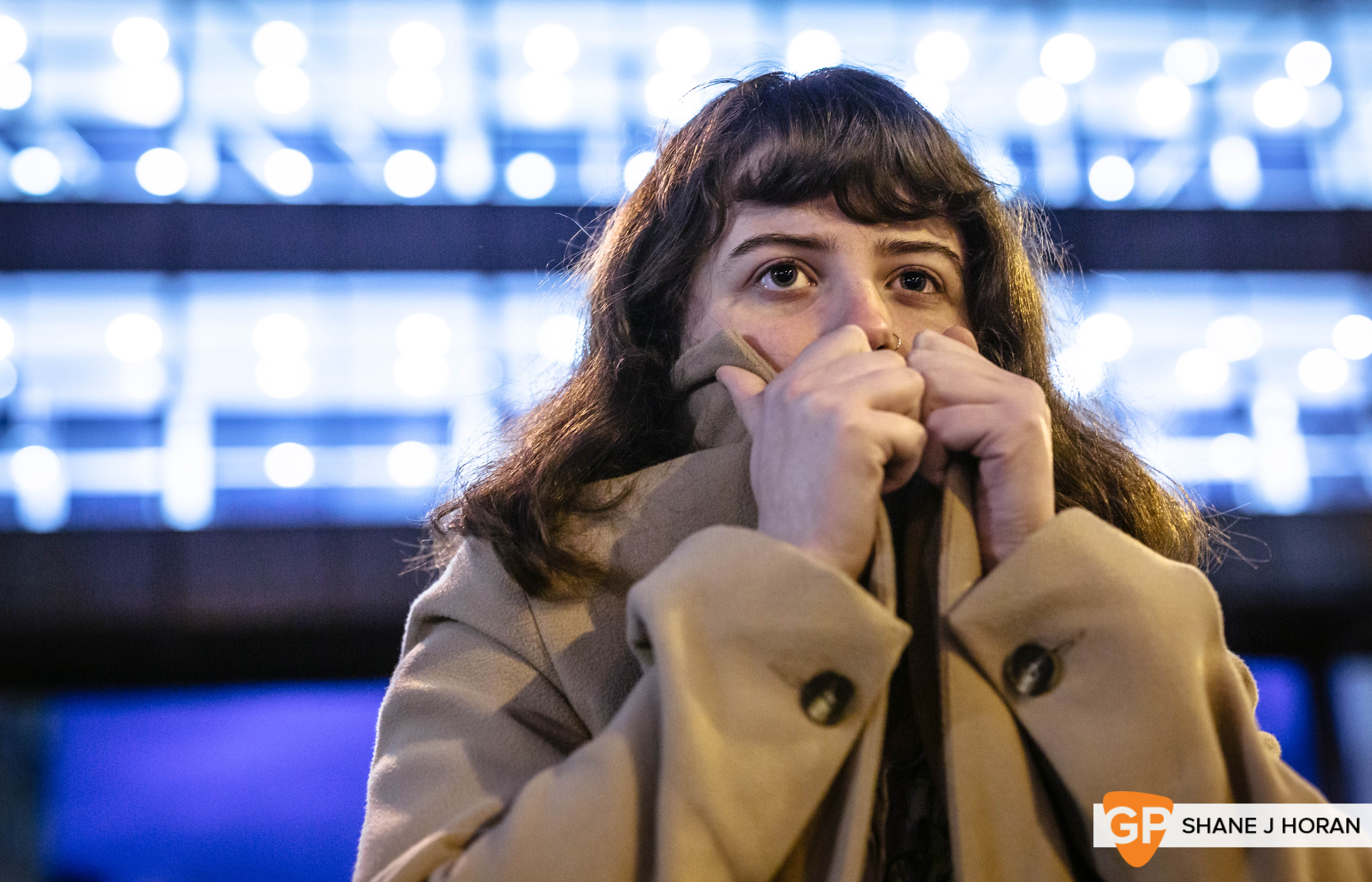 // GP: How did you start writing about music and who have you written for as a music journalist?
A: I was about 14 or 15 and there were two websites that I frequented; one was called Absolute Punk and the other was called Sputnik Music. They were proper, run-of-the-mill, straight from the 90's type forums, and I was really into reviews. I remember I wrote a review of a Lower Than Atlantis album in my spare time and I kept sending it to them and bugging them to Let me write for them. So then with Absolute Punk, they let me start submitting user reviews and I did that for 6 months and then they asked me to join the team.
I started with editing user reviews that were coming in and at the time I thought it was the coolest thing in the world. So I did that for three or four years and then when I was about 18 I realised that a lot of the elements of music journalism, like getting to go to gigs and stuff, I wasn't getting because I wasn't based in America so I decided to try get involved in publications here in Ireland. I started writing for State magazine briefly and then I remember hearing that The Thin Air was coming back in paper form and a friend of mine just recommended I email them and ask so I did, and I've been writing for them ever since.
// GP: Considering your journalistic background, did you have a better idea of what next step to take once you started making music?
A: Yeah, I think that the journalism stuff definitely helped because I'd just dealt with so many people talking about how they started as musicians and it was clear to me that a large part of it is to do with confidence, and I think a big thing that blocks people viewing themselves as musicians is their confidence. You can have someone who sits in their room and makes songs every night and they'll never release anything because they don't think they're a musician. I think doing the interviews and stuff helped demystify the idea of an artist and it was clear that artists are just regular people that write songs and release them, and I think that really helped break things down.
It helped with every aspect really because it helped with learning how to write up press releases, how to talk to people, contact people and stuff like that. Having done music journalism really helped because I understood how it worked and I think it is really cool because doing interviews you hear so many stories of the shit people have been through and that they're still releasing music. You begin to think "Well if they can do it, I can do it too".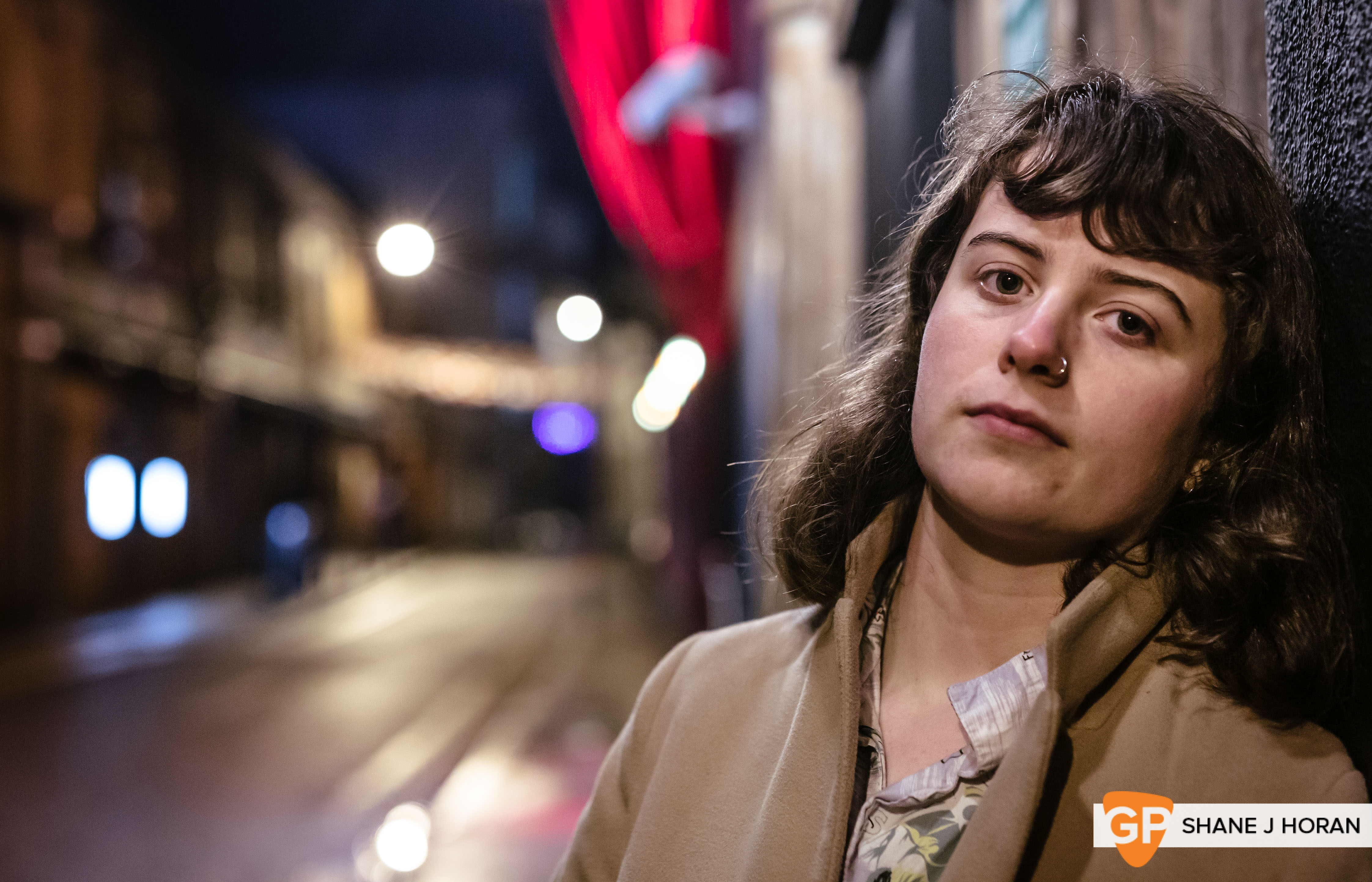 // GP: How soon after beginning to make music did you release something?
A: I put stuff up on Soundcloud but fairly anonymously, I think I had two or three tracks up on SoundCloud and I wasn't really doing anything with them for a while. Then I sent it to a couple of friends saying 'Hello, I made this thing, what do you think?' and it was mostly for feedback because I wanted to know how I could develop the sound and how it sounded to other people.  A couple of months passed and I just thought 'fuck it' so I just shared a song on Facebook to see what people thought and I got some positive feedback from people saying they were using it to study to, because at that time it was very bare bones, like it was practically all atmosphere.
// GP:  Your album, 'Sad Songs For People To Dance To', was released in March last year; how would you describe the sound of the album and what inspired it?
A: This is something I definitely have an issue with because when I'm asked 'What genre is this?' I never have an answer. I really don't know, especially when you've listened to it over and over again. I think it's pretty down-tempo type of stuff, just really miserable dance music really, that sort of thing. I suppose there was a lot of emo influences in it because I'm a big emo fan, and a lot of the thought process behind it was how to make dance music emo.
I was working on actually releasing an EP because a friend of mine passed away and I was absolutely destroyed after it. I thought that the best way to deal with it would be through music and I was working on that then for three months. I uploaded one song to Soundcloud then but I actually found it way too hard to keep working on it and it hurt a lot to even keep creating it so I ended up just taking a break from it and putting everything aside. Then when I felt a small bit better I started working on the album, which I recorded across a full summer while I was working on a summer camp and teaching music to kids.
It was my first summer playing gigs and I DJed a few festivals. I also went to a few festivals reviewing and it took a lot of energy out of me because I wasn't used to it, and that was where a lot of the emotions for the album came from. I find a lot of electronic music is people getting wrecked and going out and taking a lot of drugs or drinking a lot, and it's all around having a good time and the party scene and whatever. But then on Monday morning, or for the rest of the week, you're destroyed and you're so tired and people aren't really talking about that side of things and that's really what the album was based off, those sort of feelings.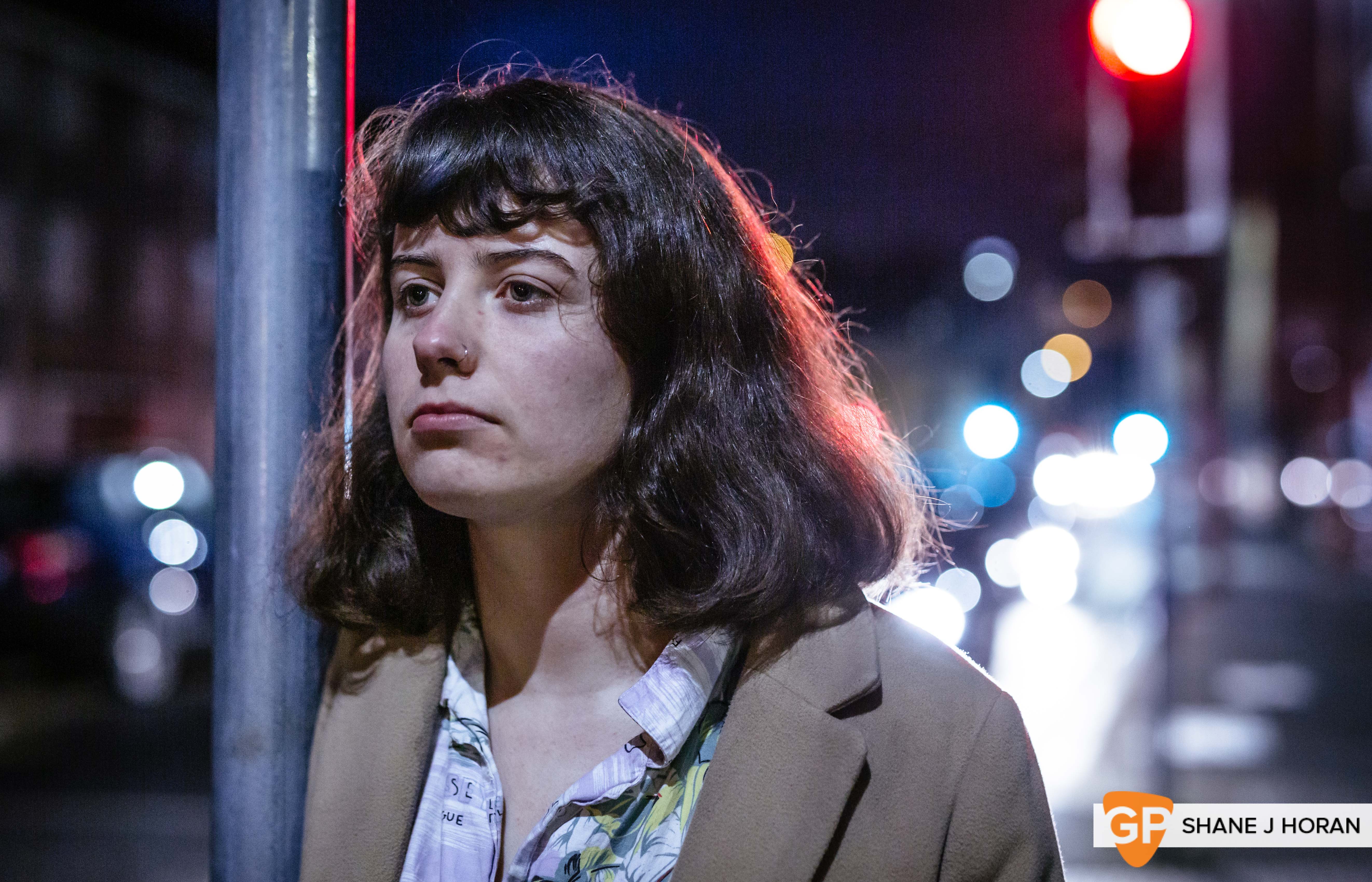 // GP: What has it been like creating music since the release of the album? Have you been trying to disconnect from the sound of  'Sad Songs' and push your music into new terrain?
A: I think since I've primarily been playing shows since the album came out that something I've really been thinking about more than ever before was live music and how the music I create can translate into a live format and how it feels to play. There are definitely areas of development where I want the music to translate a little bit better to a live setting because when I was creating it I hadn't considered the live aspect of things or expected it to be played live.
I really want to try to add more energy to my sets because having seen Negative Gemini and how she performs was inspiring. The same with Happy Alone, I've played a couple of shows with them and they just have so much energy and that's definitely something I want to add, and kind of move away completely from the sound of the last album. I think being a little bit more experimental and incorporating live instrumentation, looking at incorporating guitars and things like that, there is a tonne of new things I want to try out.
// GP: What's the plan for 2019?
A: I'm going to try play as many gigs as possible, preferably some wider-thrown places. On top of that, I'm just going to try to get a few singles out and work on some more compilations with other artists. At the moment I'm working on collaborating with Manky and that's going really well so I'm looking forward to people hearing that.
Gadget and The Cloud Play Open Ear Festival on Sherkin Island in West Cork on the Weekend of Friday May 31st to Sunday June 2nd.  Tickets are available at www.openear.ie