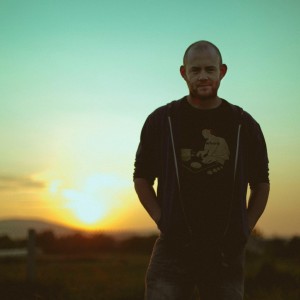 Here at GoldenPlec we are forever scouring the internet for new talent. Sometimes we even leave our office and look for them in real life too. There's a host of incredibly talented up and coming artists in Ireland at the moment and we feel it's our duty to bring them to a wider audience by introducing them to you, yes you. We can see you reading this. It's ok, keep going.
Famed for their relentless live show, Enemies have been wowing crowds with their intricate cascading swathes of post-rock for several years now. While their was always a dance element to their music it came as quite a surprise when Eoin Whitfield decided to grasp onto glow-sticks and embrace the beat under the moniker of MAU.
The results? Debut single Original is an intricate, euphoric mix of real beats and synthetic elements, which have clearly been through the same rigorous regime as Whitfield's main project, but with such attention to detail it's unlikely that MAU will be just another side-project that disappears without a trace.
So, what prompted Whitfield's desire to go in a new direction?
Well, like most people my music tastes have changed. Since I was a teenager, whatever music I was making was inspired by whatever music I was loving the most at the time.

Enemies started as a post rock band but as we've grown our tastes have changed, personally, and collectively, so as years have gone by we've been slowly moving away from that sound. I listen to all kinds of music but I guess electronic music has become more and more dominant in my life, and so it wanted to come out of me.
We are greedy, will we have to wait long for more material?
I'm hoping to release an EP in February/March 2015. I have a bunch of songs in the works and im presently trying different vocalists on a few of them. It's hard to know when it will be ready or if it might end up a mini album, it depends on how easily things come together, but it certainly will be ready and out early 2015. The name will come, but I might call it 'Spread It Across The Sky'.
Enemies are renowned for their live shows. Will playing live be as important to MAU?
I have a huge desire to gig but at this point I have yet to discover what methods and tools to employ into a live set. I'd like to start gigging as soon after releasing this EP as possible but I've a long road to readiness. Its something I've never done before, feeling out an atmosphere and mixing music to meet and manipulate the energy, but I'm looking forward to practising and exploring that. I have a vision of travelling Europe, playing festivals, maybe it'll happen someday, maybe it won't.
But don't worry the arrival of MAU doesn't mean the end of Enemies with Whitfield confirming Enemies are "Currently writing for (their) next release'.