We sit down for a chat with grungy noisemaking duo Vulpynes on the anniversary of their first gig. One year gigging around and they've already played the mainstage of Whelan's twice – once in support of local pals Fangclub and again a couple of months later opening for the mighty Moonlandingz.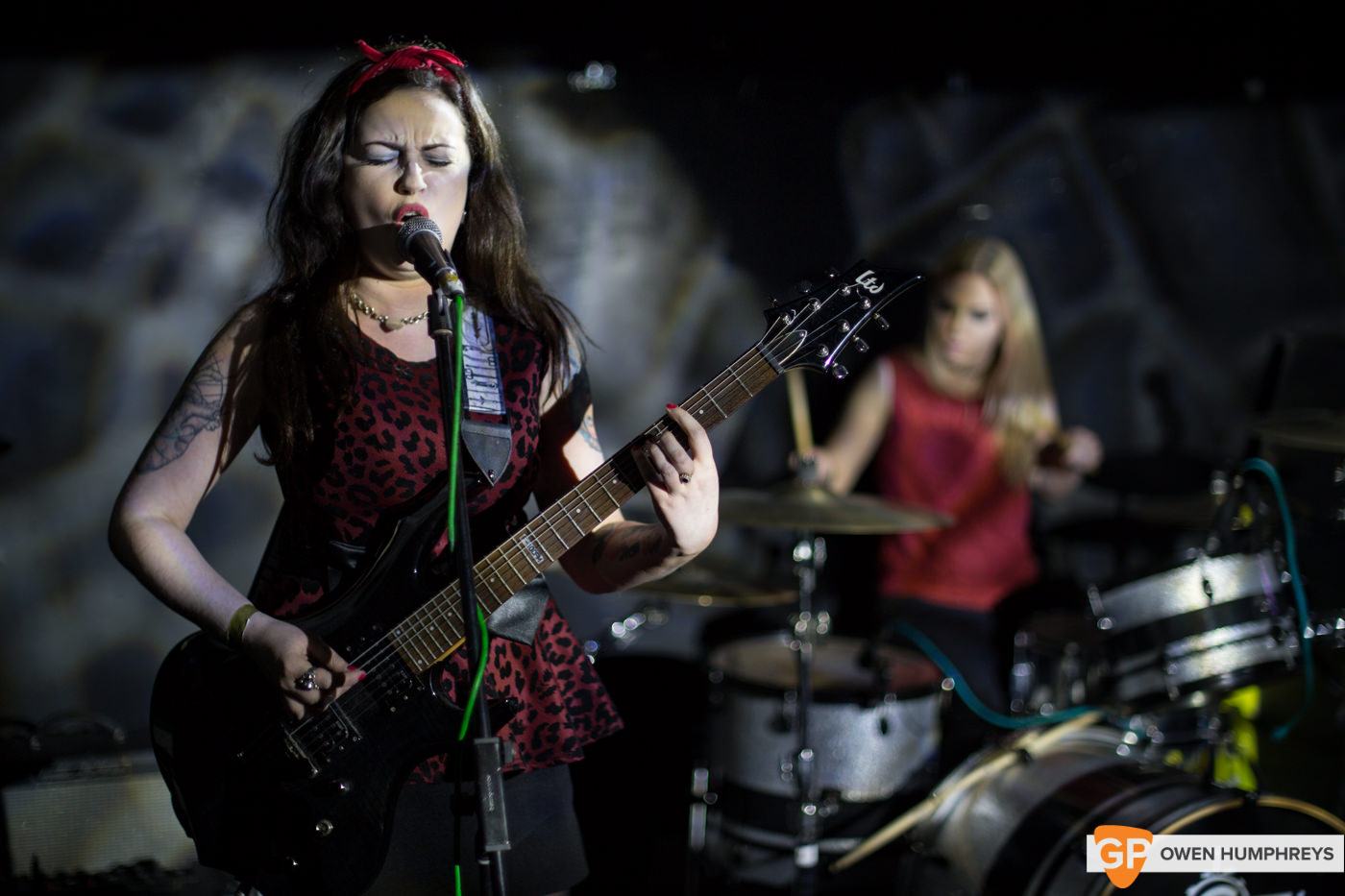 Since their first gig, Maeve Molly (vocals and guitar) and Kaz (drums) have just been winging it – or so they say, perhaps a little modestly. The reality is probably more like hard graft – for the first four months of this year the two-piece played at least a gig a week, sometimes more.
Their sound is about as relentless as their recent gigging schedule. Drawing on the pair's influences in punk and '90s alternative rock, Vulpynes are a blast to experience live. Their songs are simple constructions of gritty riffs, pummelling drums and unreservedly punkish vocals that bring to mind the likes of L7 or Hole.
It started with an ad on boards.ie.
Kaz: Maeve was the first person to reply to me. She said – this is like answering a dating ad, it's really weird.
Maeve: I'd never replied to a musician's ad before… And you were writing back really quick, and I liked that. That's the foundation of how this band exists. 
K: Cos we're both real impatient. If Maeve leaves me hanging for like five minutes I'm like – oh my god, is something wrong?
M: That's why we can only function as two members – cos anyone else, their head would be melted. 
Is that what happened to the rest of the band?
M: It never took off. We had a few practices – just covers. 
K: We practised with some great musicians, and they were lovely people as well. But then we took a break, and then the two of us just connected back together. 
M: We didn't do any covers the second we started rehearsing, we just started doing original stuff. We tried to get a bassist... but we seemed to just have this thing where we both lock in and we understand each other. We're both mental and understand each other's mental nature.
K: Meave's guitar is so bass heavy, and the drums it kinda builds it up. So you don't miss it. 
M: We were never setting out to fill a gap, it just ended up sounding the way it does.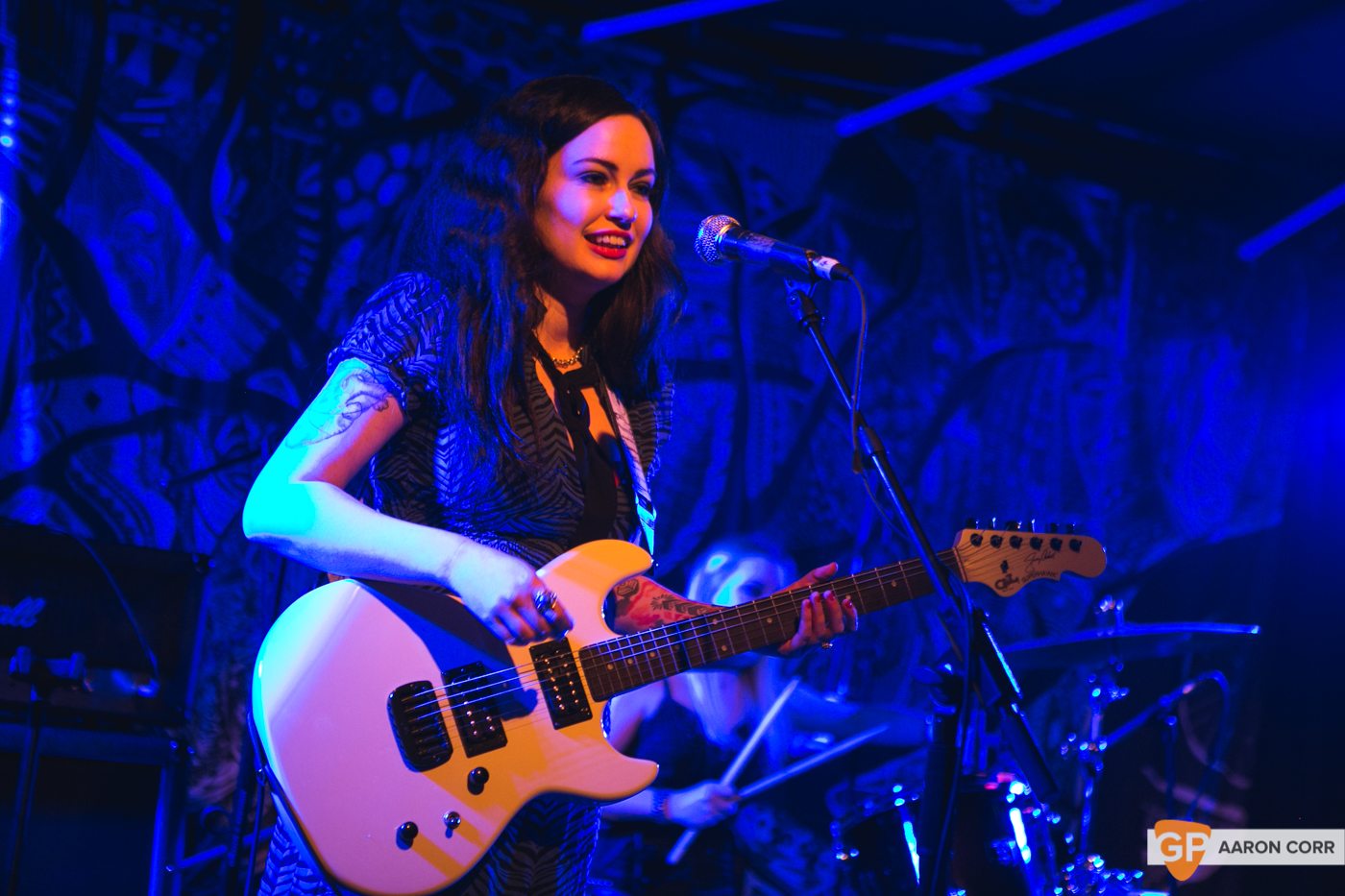 How would you describe what Vulpynes sound like?
M: We're loud.
K: Raw.
M: Gritty... lots of energy
K: It's kind of weird, we don't know what to call ourselves, and then when people describe it back, we've heard rock, punk, garage... 
M: are influences musically are quite different to each other, but we do meet in the middle somewhere... My favourite music is punk rock. there's a certain heaviness and grunginess to what we do. We like a lot of 90s music. but it's raw, we want it to sound tight, but not too polished. 
Is there a difference between writing a song and thinking about how it's going to play live?
K: No
M: The key to that is – when we play in our rehearsal room, and we're writing, it's gonna sound the same live, because we're not adding loads to it… I would never ever write lyrics to a song or write a song where I couldn't imagine it playing it live. and I'd never imagine writing a song just for the studio. 
K: Cos there's only two of us, there's always that rawness and that energy. We've written songs and we've binned them. That's not really working live. Not really feeling it anymore. Just write another one. 
M: And that's how we want to record our songs as well. we want it to sound as live as possible. 
K: We don't want an overproduced sound. We want to capture exactly what we do.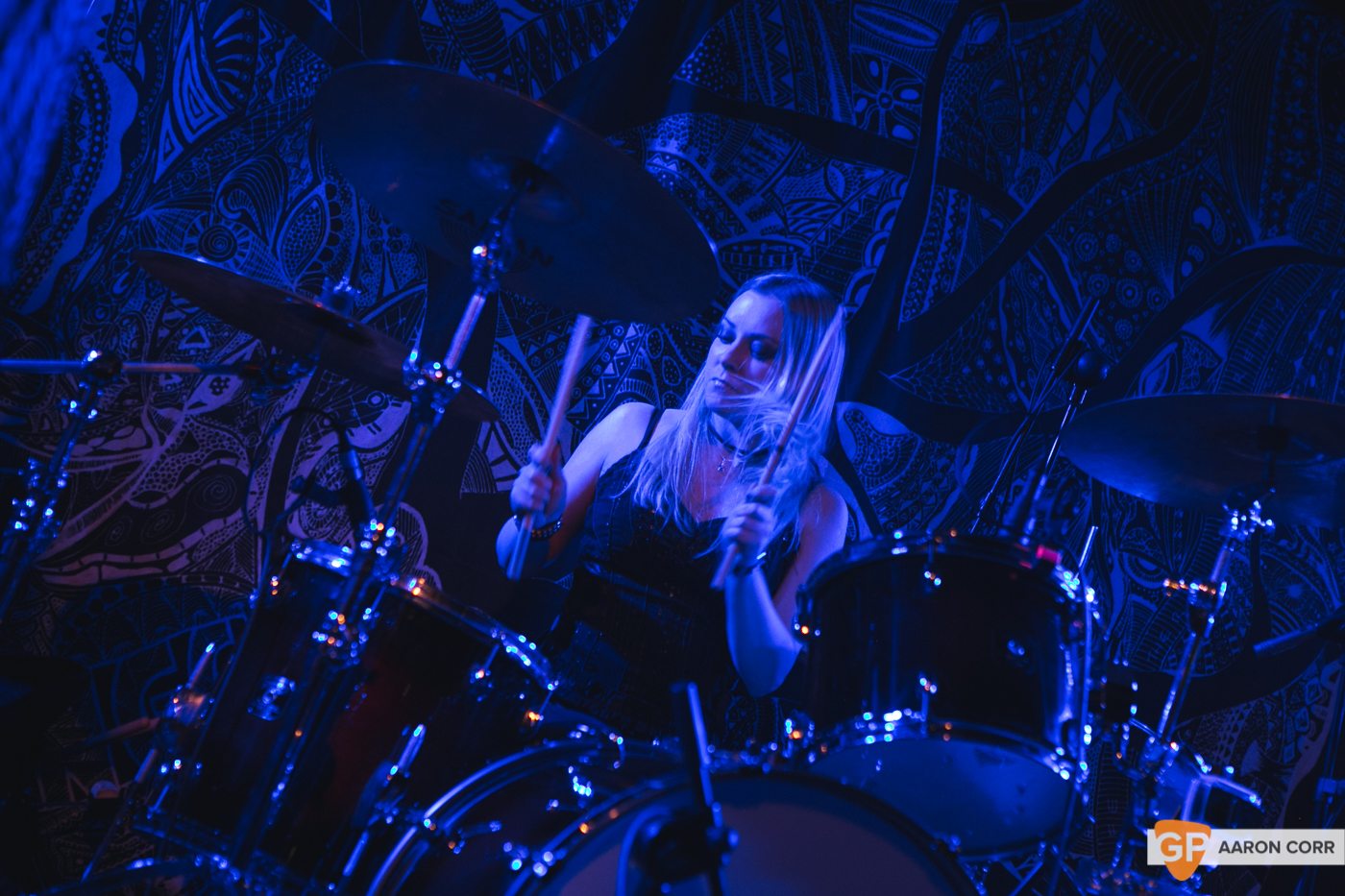 Do you have plans to record more music any time soon?
M: We're going into a studio at the end of May. We're going to record something.
K: Or some things.
An EP?
M: Awh, I don't know. 
K: It's a surprise. 
M: Definitely a single.
K: We know what the next single is. 
M: It's one of our favourite ones to play live, and it seems to get a reaction. So we want to record that as live as possible.
K: Reaction or not we would have done it anyway.
M: We're selfish bastards. 
What is your approach to writing songs? 
M: I would write loads and loads. I write lyrics constantly with no music behind them. and then I might focus on lyric, and it'll get stuck in my head so I start writing around it. And then I'll get the rhythm going and it turns into a riff. We'll go to our rehearsal room and I'll play it and I'll sing it. As I sing it and play it Kaz will add her drums and it becomes a song.
K: It's so quick. It can be done sin one rehearsal. We have a new song maybe in an hour. unusually Maeve will turn up with a little riff. – I might try this out Kaz. – Yeah, go for it… It's just putting the jigsaw together and making it a complete puzzle. And then something like OCD is something that we both... embrace, not suffer from, embrace.  Maeve's lyrics are just spot on of what I think as well.
M: Hopefully I'm never going to write something that you don't relate to at all 
K: Weirdly enough I relate to all of Maeve's stuff.
M: It's good that we agree on those things. Slipknot aside
K: White Stripes aside.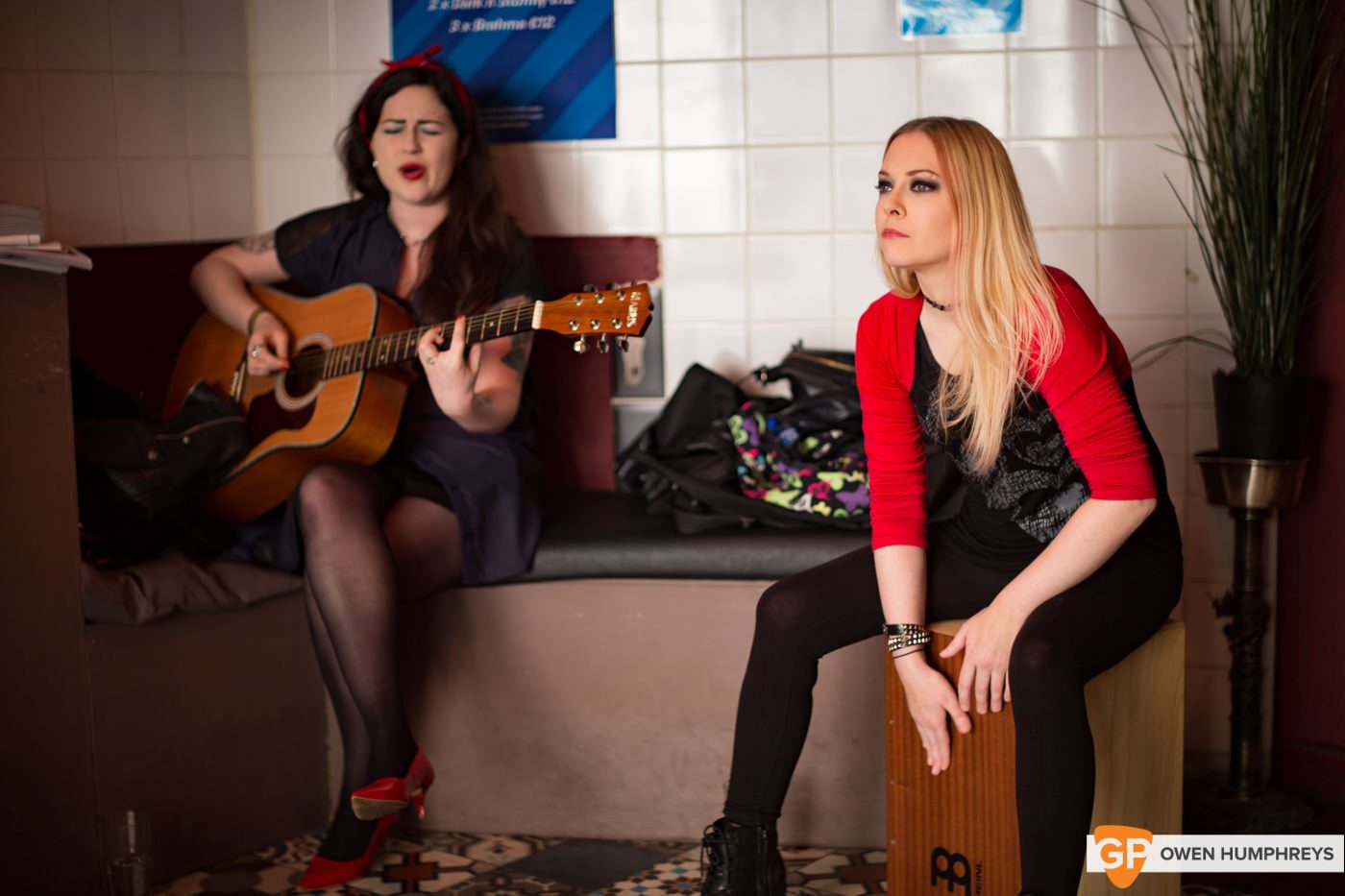 What's next?
M: For the next month or so we're gonna strictly forbid ourselves from doing gigs, or we're going to try. We're recording at the end of May, and then we have Vantastival in June. 
K: That'll be our first festival ever. 
Any more festivals after that?
M: We might have a festival or two...
K: Up our sleeve.
M: Nothing we can announce yet. 
Since their chat with us, Vulpynes have reneged slightly on their commitment not to gig in May. The band play Fibbers this Thursday (18 May). Vantastival runs from 3 - 4 June.