What was the last great American rock band? Was it Green Day, do they count as rock or are they firmly the pop-punk kings? Was it Nirvana, or is that well and truly grunge? Or was it the likes of R.E.M., The Foo Fighters or The Strokes?
Ask a hundred people and you'll get a hundred different answers. Some will cast their mind back a mere five years, to the likes of The Black Keys, while others will go back as far as the 80's to Bon Jovi and AC/DC. For many, however, especially those in the more rural states in America, the 60's was the cream of the rock crop. With The Nude Party, the 60's may be making a revival.
The Nude Party bring 60's rock back to 2019, with nostalgic influences of old-school rock and roll and country stars of years past. The band, made up of Patton Magee (guitar, vocals), Shaun Couture (guitar, vocals), Alec Castillo (bass guitar, vocals), Don Merrill (organ, piano, vocals), Austin Brose (percussion, vocals), and Connor Mikita (drums, cowbell), all come from the North Carolina college town of Boone, a small rural community with an estimated population of 17,000 inhabitants.
The group first met in Appalachian State University in 2012, and quickly became the go-to band for college parties. Despite not knowing how to play their instruments when they founded the group. The concoction of inebriated audience and band members made their sets unique and often memorable (were it not for the vast amounts of alcohol consumed, as is college). The name 'The Nude Party' derived exactly as one would expect, with band members ending each and every set in a state of undress.
2014 was the turning point in the history of the band, as they met Black Lips Oakley Munson, who would go on to become the producer of their debut singles, debut EP (Hot Tub EP, released in 2016) and eventually their debut album in July of 2018. Since the album's release, The Nude Party have been on the road touring across the U.S. and Europe. With an Australian tour recently announced, it's all-systems-go for the band for the time being, and with the festival season fast approaching things don't look like slowing down any time soon.
The Band are set to have their debut Irish performance this week to a packed Whelans, but before arriving, GoldenPlec were lucky enough to be given the opportunity to chat to the group's percussionist Austin Brose and ask him a few questions about his band's debut, self-titled album 'The Nude Party', recording in the historic dreamland  recording studio in Woodstock New York, and what its been like shoving their success in the faces of those who doubted them.
// GP: How did the band meet and how did the decision to start a band come about?
Brose: Alec and Connor were childhood friends. Connor only went to Alec's house because he had some dope ass dirt bikes and like a sega Dreamcast I think. Don and Shaun share familial ties that no one is sure about. What is true is they knew each other before the formation of the band. Patton and Brose met in the dormitory at their college. Brose thought Patton was cute but figured it better to leave the relationship professional and friendly and not intimate. Though strong attraction still remains, the two remain professionally intimately friendly. The full sextet met at a baptist church chili cook off in Wilkesboro, North Carolina. Everyone really brought their individual talents to the table but at the end of the battle Shaun took home the title of "Wilkesboro's most gifted chili chef". The secret ingredient is Toblerone chocolate, but please don't print that that is the secret ingredient. After the chilli cook-off we really hit it off and decided to put down the chilli and pick up the groove.
// GP: The band is from the college town of Boone, North Carolina; Living in a college town gave you the perfect setting to experiment with live performance, with a multitude of opportunities to perform live at house parties to play. How important and critical was that opportunity to the band's development?
Brose: These opportunities were completely and totally absolutely crucial to the development of the group. It gave us the opportunity perform in front of people who would intoxicate themselves to the extent of forgetting our show entirely while we learned to play our instruments in a similar fashion to how toddlers discover shapes and colors.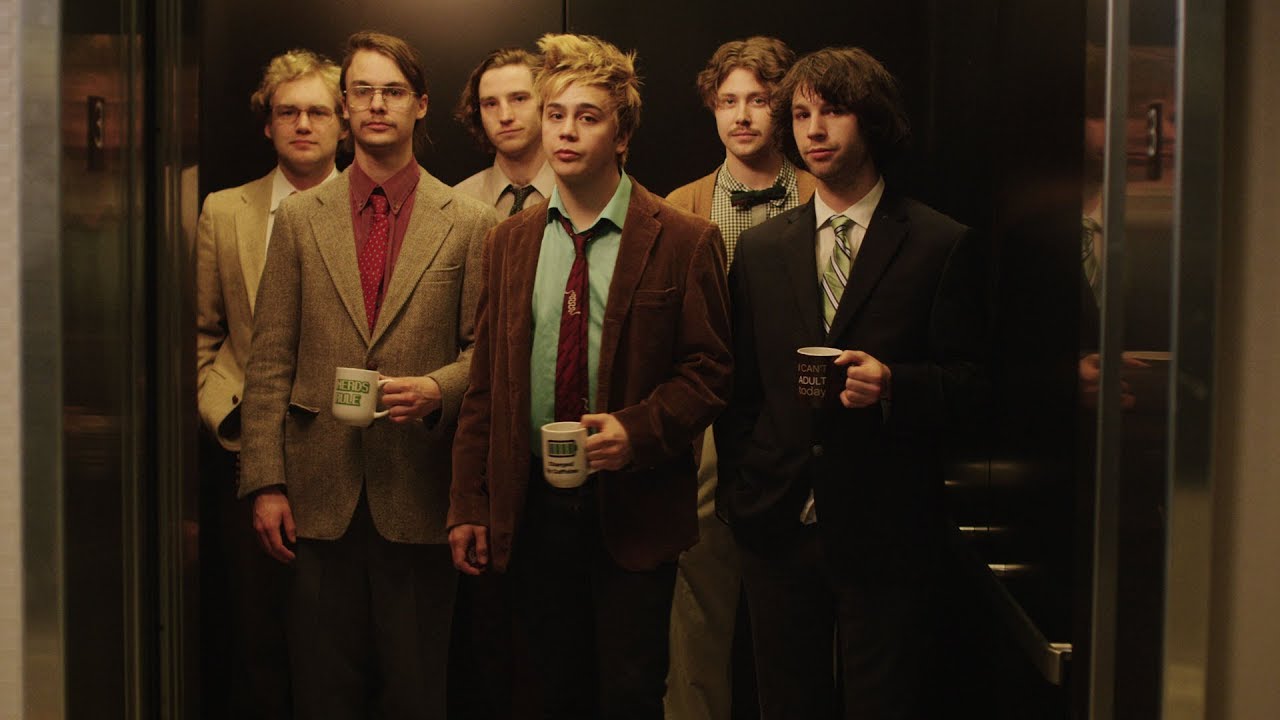 // GP: How would you describe your live set, for audiences who haven't had the opportunity to see you perform?
Brose: There's a cool video on YouTube of an old Welshman carving stone and describing his process. I'd like to think it's like that.
// GP: Last year you released your Debut, self-titled Album, tell me a little about the songwriting process in the band? Is it a collaborative, experimentation-orientated affair or is one individual the fulcrum behind a lot of the ideas?
Brose: While some aspects remain formulaic, experimentation is present. It is in this spirit that we encourage everyone to bring their individual talents to the table. Not unlike the chilli cook off that brought us together in the first place
// GP: You recorded your debut in the historic Dreamland Studios, right next to Woodstock, where the likes of The National, Nick Cave, The Pixies and Kurt Vile have recorded? Were you aware of the history of the studio?
Brose: Bobby McFarran recorded "Don't Worry Be Happy" there too.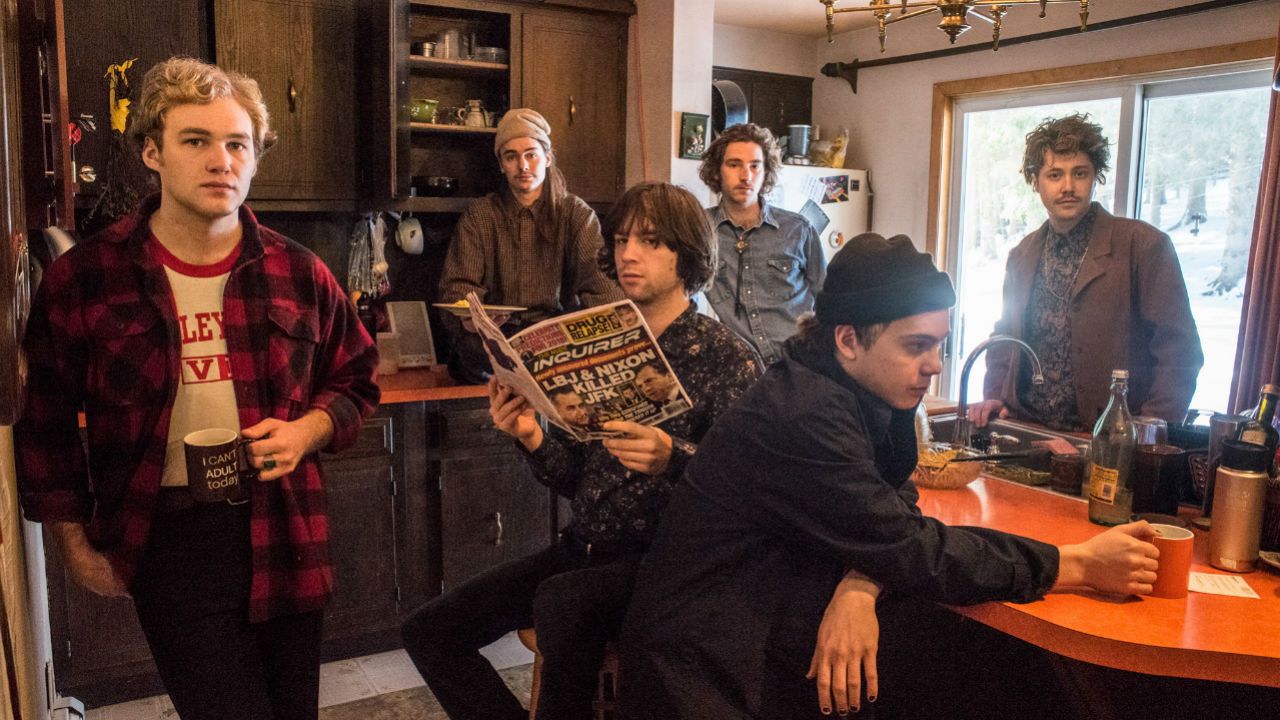 // GP: Have there ever been disputes about the direction a song is going and if there has, how are such disputes settled?
Brose: Not especially. If there is we will play a game of dice and take each other's money until the initial dispute is forgotten and a new dispute involving dice politics is initiated. I would also like to take this time to jet that world know that if you wanna shake dice with the best, we will shake dice with you. Let's get this money. Let's stack this cake. Let's bake that bread. Paper chase don't stop.
// GP: In interviews, you've described your band's sound as 'Rock and Roll Boner Pop', to you what does this mean and who else, if anyone, falls into a similar category.
Brose: We're still searching.
// GP: Your single 'Chevrolet Van' is about the negativity, criticism and outright doubt aimed towards the band's members once they decided to pursue a career in music rather than a more traditional career. Who was most open about their doubts?
Brose: Our roommate Jenn Warren tells us we're never going to make it. She's very open.
// GP: What has it been like seeing everyone who doubted your decision to become full-time musicians eat their words?
Brose: Jenn Warren has not eaten her words.
// GP: What has been your proudest moment as a band?
Brose: Ms. USA introduced us as we came on stage during a Rock the Vote event. Also one time I shot a flaming arrow into a gasoline soaked couch and everyone saw.
// GP: You've been touring almost non-stop since the release of your album, what has it been like playing your music, which sonically has a clear link to the United States, across Europe?
Brose: Truthfully it's very similar except that in Europe people tend to pay a bit more attention and aren't concentrating on their phones as much as Americans often will. Also European service stations have a much higher quality of food items. American rest stops and service stations could learn volumes from their European contemporaries.
// GP: Are you looking forward to playing Dublin? What have you heard from other bands about Irish audiences?
Brose: We are going to bathe in Guinness
// GP: What are your plans for the remainder of 2019?
Brose: More shows, more festivals, eventual writing and recording. More health and prosperity. Eventually a hot tub.  
The Nude Party Play Whelan's on May 15th. Tickets are €13 and are available from Ticketmaster.