Cork has been going through somewhat of an emotional rollercoaster these past few months. In sports, they've had the glorious heights of scoring in the final moments of extra time to beat Kerry in the Munster Football Semi-Final to losing after a pitiful display against Tipperary in the subsequent final. In politics, they've witnessed the rise of a Corkman to the top job of Taoiseach; before being left desolate watching said Corkman attempts to do the job.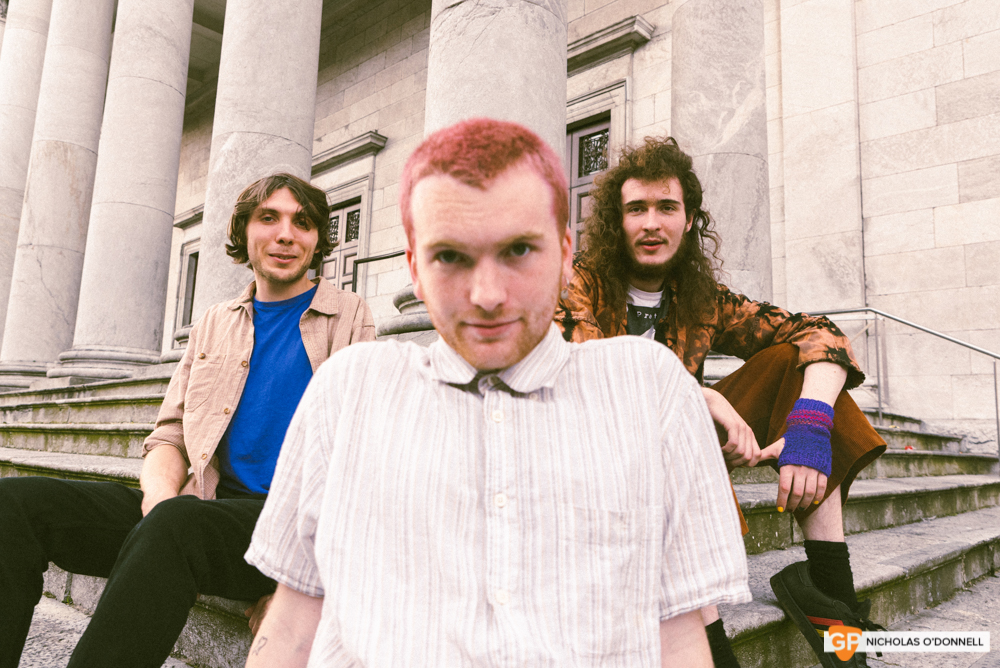 Musically, however, Cork has been on the up; with acts such as God Alone, Lyra, Arthur Valentine, Ghostking is Dead, Clodagh releasing hit after hit both independently and as part of collectives such as Hausu and Teletext Records. There's now a new name to add to the list of artists from the real capital, and that's the Cork rock outlet The Love Buzz.
The Love Buzz, consisting of Kieran Hurley (lead singer and guitarist), Aidan Lynch (Bass) and Henry Love (Drums),  formed early in their first year in college, three days in to be exact. From there, the band would practice daily, experiment with different sounds, song structures and sonic combinations.
"We were experimenting and exploring our sonic capabilities with the wonderful constraint that comes with the music software Audacity," the band explained of their early practice sessions. "We started figuring out what the effects do and how to use them and how to record. There was no second-guessing at that time, we released almost everything we made."
Following a wise re-branding of the band from The Slut Club in 2019, The Love Buzz released their debut EP, 'Candy Flip'. The three-track project was a test of musical dexterity, with the band exploring whatever styles or sounds came to them in the studio.
"We wanted to write songs that don't have much correlation with each other, exploring more than one music style and to see what we get away with," Kevin explained, adding "we're always figuring out who we are and we always want to write a song that doesn't sound like the last one."
Earlier this month, it was announced that the band had joined fellow Cork outfit Happy Alone's collective Real Fear Records. Conversations around joining the collective began when Happy Alone's Baxter Robot suggested they help out with the release of the band's latest single 'Harp'.
"It's great to be a part of a collective with driven musicians who treat it as life and death, there's so much time to work on songs and we're constantly helping each other and giving a listening ear," bass player Aidan explains of the spirit within the group,
"There's always at least one member from another band there during the recording process. At this point in the early days of the label, it's mostly a support group consisting of other driven musicians, and we're always looking to expand."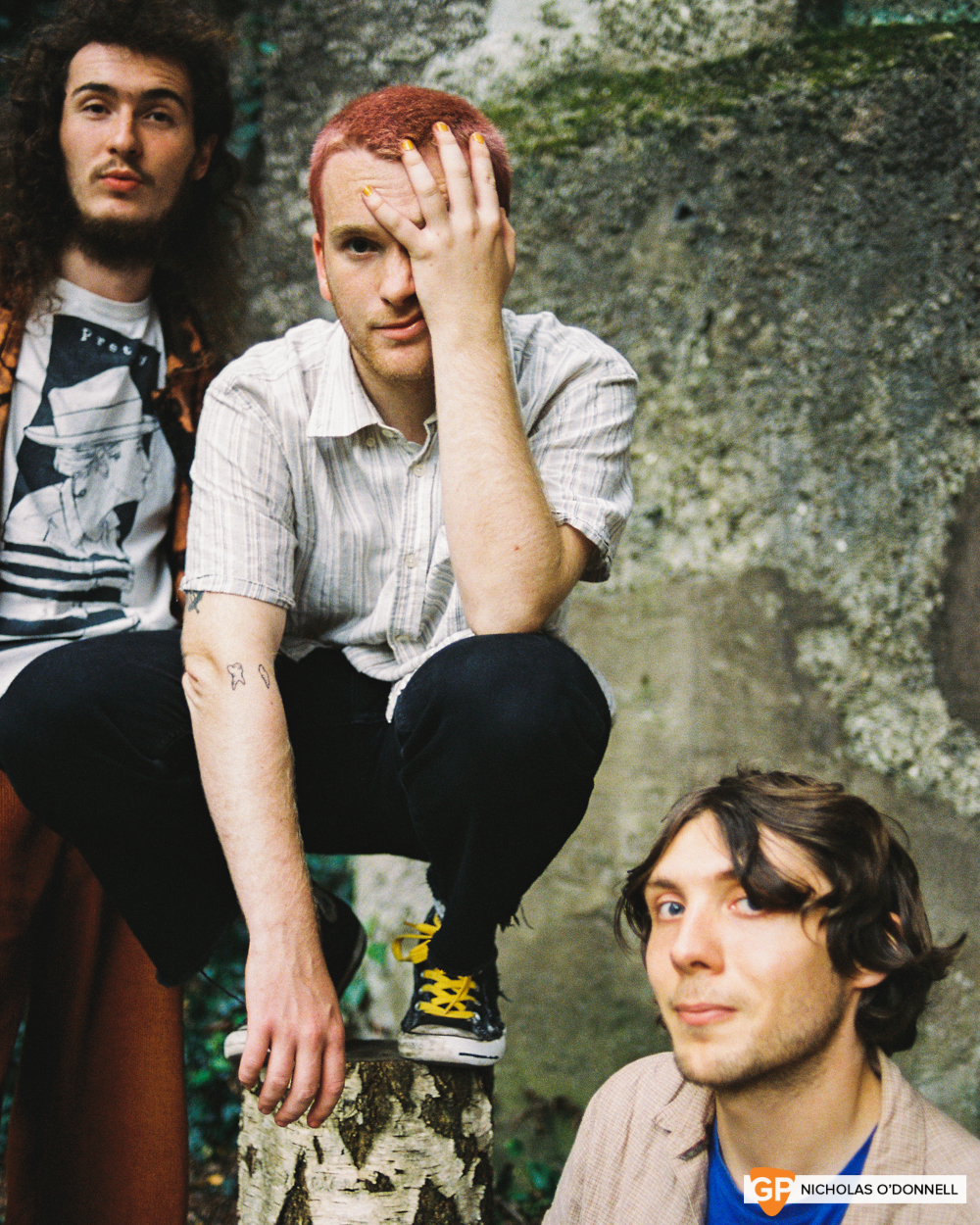 Which brings the conversation nicely to 'Harp'. Written during a jam session in Bishopstown in the early days of lockdown, it began life as a guitar riff before being developed into the track it is today.
"'Harp' was one of the first brand new songs we wrote," the band explained. "We tried to put a nineties spin on a sort of ballad, each phrase is a metaphor for the struggle of an artist trying to flourish during lockdown. As for the tones and songwriting, we took the pixies song structure, lots of guitar, lots of distortion, with some synth as well". 
The track is soon to be accompanied by a music video, which is currently in the final stages of development. Music photographer Nick O'Donnell is sharing the director's chair with filmmakers Jack Long and Emily Power. "They have a few awards under their belts so I can't wait for everyone to see it."

With 2020 slowly coming to a close, attention has turned to the new year and what listeners can expect to hear from The Love Buzz in the coming months.
"We want to put out a vinyl release of everything we've recorded so far so that will be fun," Henry explains, smiling. "We just hope to be working at the same pace that we're working out now, grow a bigger fan base and audience, and just show the world a bit more about ourselves through our music."
For many, 'Harp' may be an introduction to The Love Buzz, but there's no doubt it won't be their last.